Since Theresa May announced on Tuesday that she would be seeking an early general election on 8 June, 22 MPs from three parties and three independents have announced they will be leaving parliament.
Though the number is lower than in the run-up to previous elections – 90 MPs stood down in 2015 – several high-profile parliamentarians, including select committee chair Iain Wright and former chancellor George Osborne, are among those who will be leaving the Commons when parliament dissolves on 3 May.
This may turn out to be a headache for Labour, as the vast majority of MPs leaving are from the party, which is currently polling more than 20 points behind the Tories.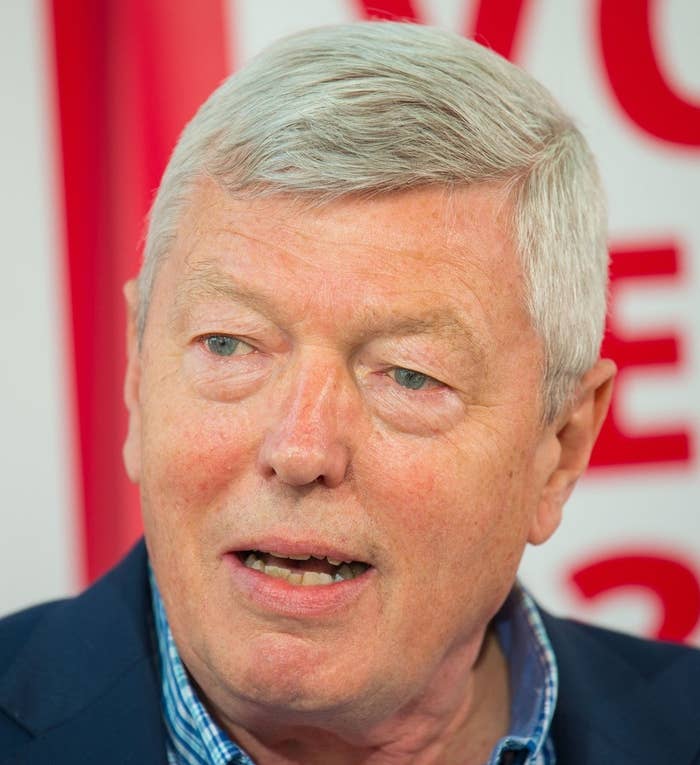 1. Alan Johnson, Labour
West Hull and Hessle; first elected in 1997; had a majority of 29.3% in 2015
Home secretary from 2009 to 2010, 66-year-old Johnson held several cabinet positions under Tony Blair and Gordon Brown, including health secretary.
When Labour went back to opposition, he became shadow home secretary then shadow chancellor, and was the chair of Labour in for Britain during the Brexit referendum in 2016.
A former postman, he won the Orwell Prize for his book This Boy: A Memoir of a Childhood, which was published in 2013.
In his resignation letter, he said: "As far as the constituency and the party are concerned, no MP wants to put them through the anguish of a mid-term by-election, so for me the personal decision is whether to retire now or in 2022 when I'll be into my 70s.
"I've decided that going now will give me the opportunity to do other things with my life and is therefore in the best interests of me and my family."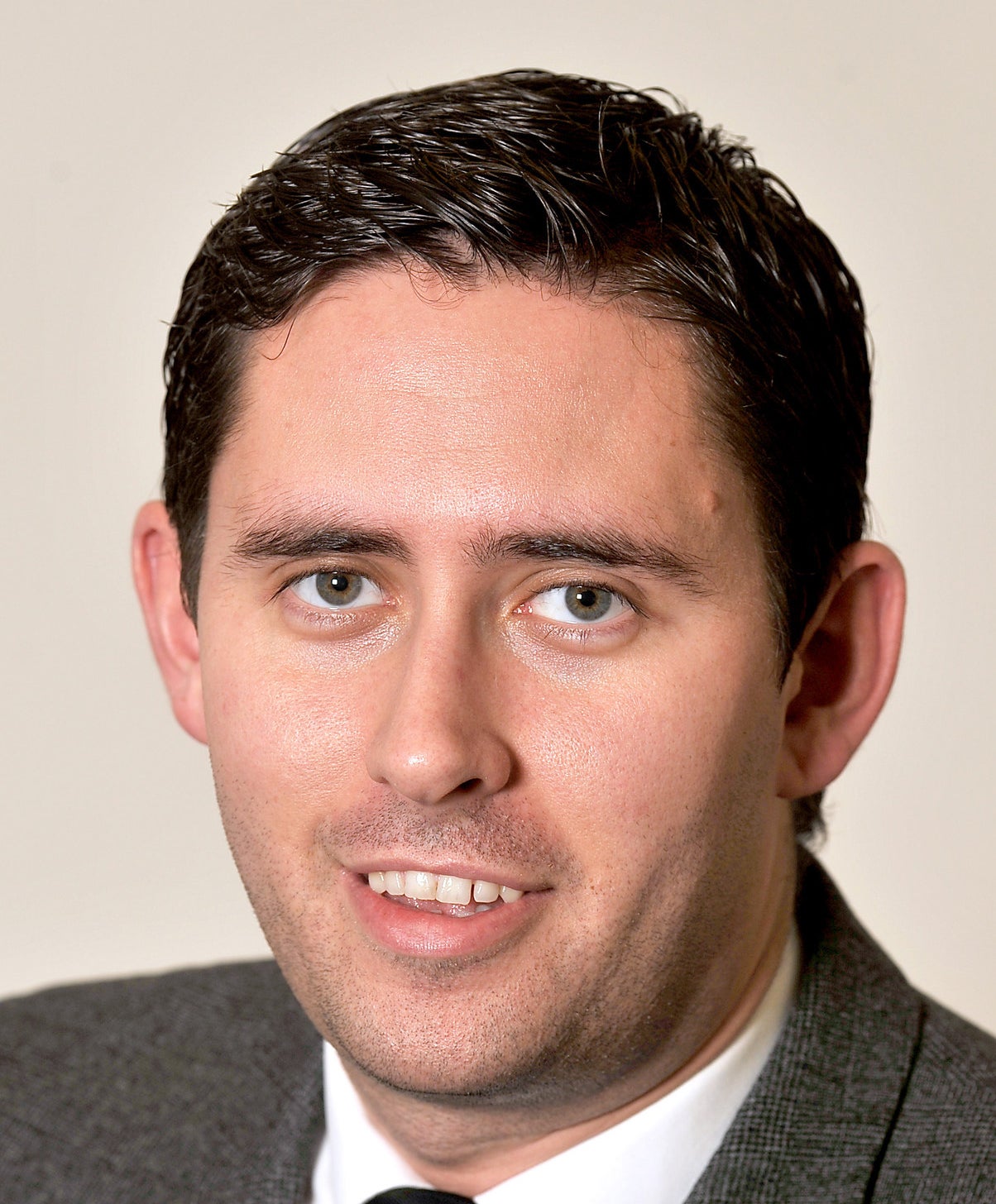 2. Tom Blenkinsop, Labour
Middlesborough South and East Cleveland; first elected in 2010; had a majority of 4.9% in 2015

Born in 1980 in Middlesborough, Blenkinsop got into politics by being a researcher for Ashok Kumar, the MP he eventually replaced.
A vocal critic of Jeremy Corbyn, he announced he would be standing down because he feels he couldn't fight an election under the leader, explaining:
"I have made no secret about my significant and irreconcilable differences with the current Labour leadership. It is because of these differences I feel I cannot in good faith stand as the Labour candidate for Middlesbrough South and East Cleveland."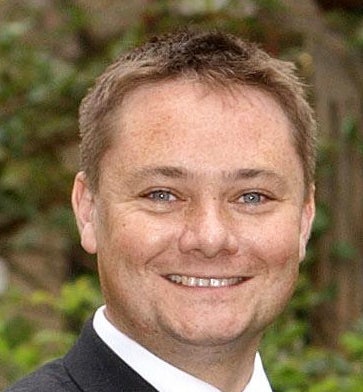 3. Iain Wright, Labour
Hartlepool; first elected in 2004; had a majority of 7.7% in 2015
Wright, the chair of the business, innovation and skills select committee, was formerly the chairman of Labour Friends of Israel, and occupied some junior positions in the last Labour government.
He became a popular figure in Westminster for taking on scandal-hit CEOs Mike Ashley and Philip Green with his committee last year.
In his resignation letter, the 44-year old said: "I have now been an MP for nearly a third of my life. I would like to do other things and now is a good opportunity to do so."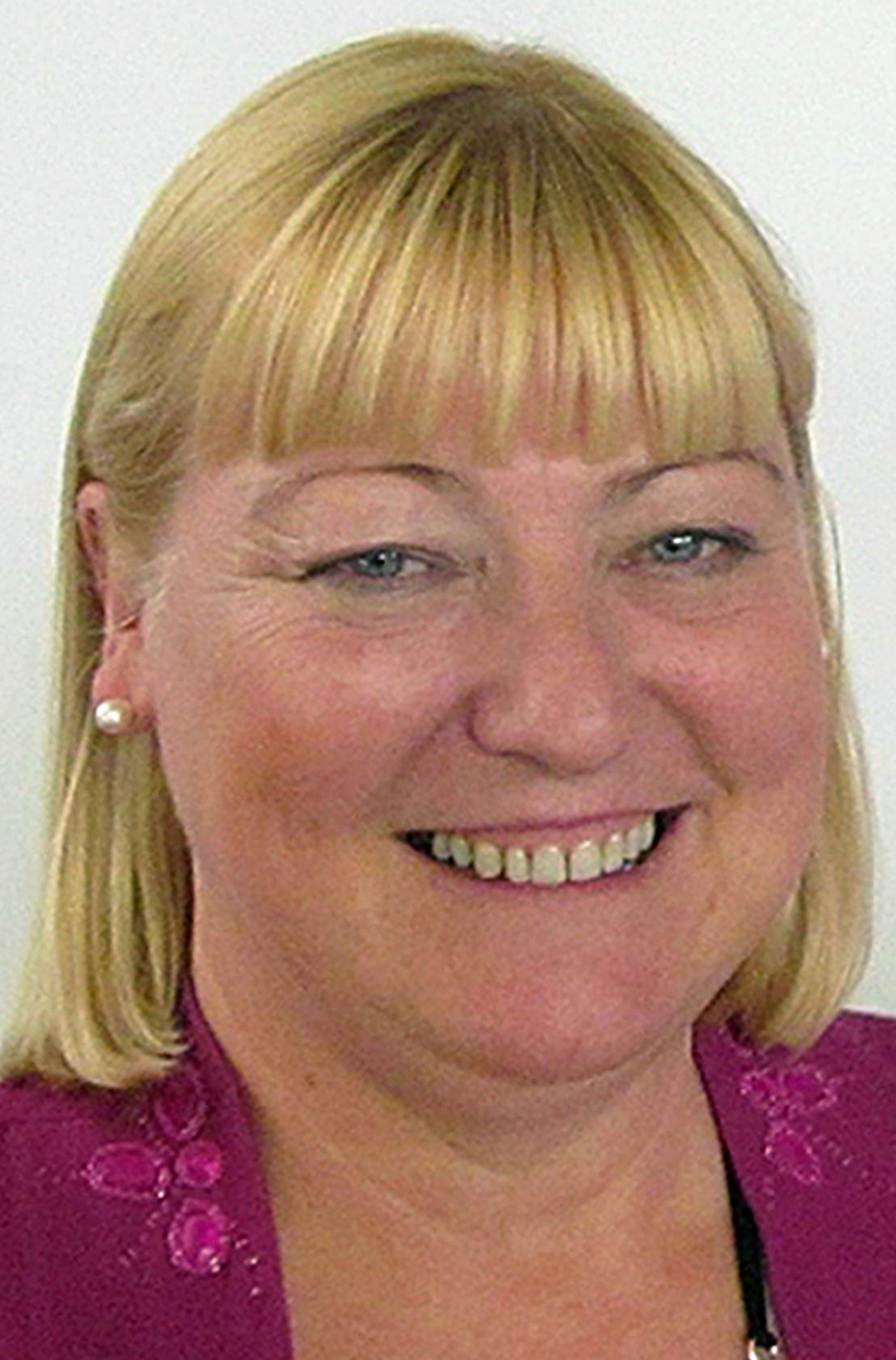 4. Pat Glass, Labour
North West Durham; first elected in 2010; had a majority of 23.5% in 2015
Before becoming an MP, 60-year-old Glass worked in the education sector; she subsequently became part of the education select committee and was appointed shadow education secretary last June.
She resigned from the post two days later, however, and said that she would be standing down at the next election, as the abuse she had received as a prominent Labour figure in the remain campaign had been overwhelming.
"While I had always intended to do more than two terms in parliament I have found the last six months very, very difficult," she explained. "The referendum has been incredibly divisive, it divided families and communities and I have found it bruising in many respects."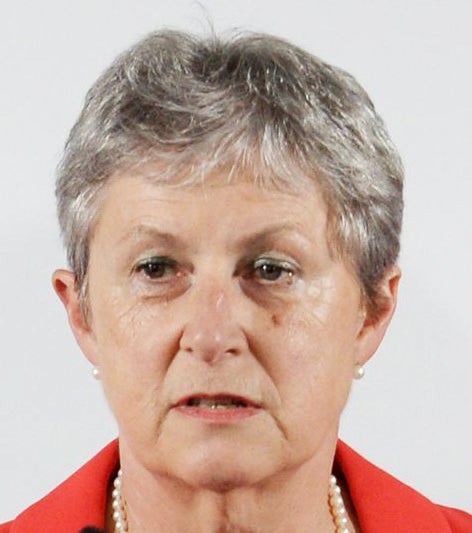 5. Gisela Stuart, Labour
Birmingham Edgbaston; first elected in 1997; had a majority of 6.6% in 2015

Having grown up in Bavaria, Stuart moved to the UK in 1974, and was initially famous in her party for having managed to win a seat that had been Conservative for the past 99 years.
She was later crowned Survivor of the Year in 2010 by The Spectator for managing to keep her seat in a general election that had otherwise been bad for Labour.
A long-term Eurosceptic, she became chair of Vote Leave in 2016, and as one of the few Labour Leavers, was one of the campaign's main figures.
After May announced the early election, Stuart told her local Labour members: "After 22 years of campaigning and 20 years of having had the privilege of being the MP for this diverse, forever surprising and wonderful marginal seat I know when it is time to stand down and pass on the baton."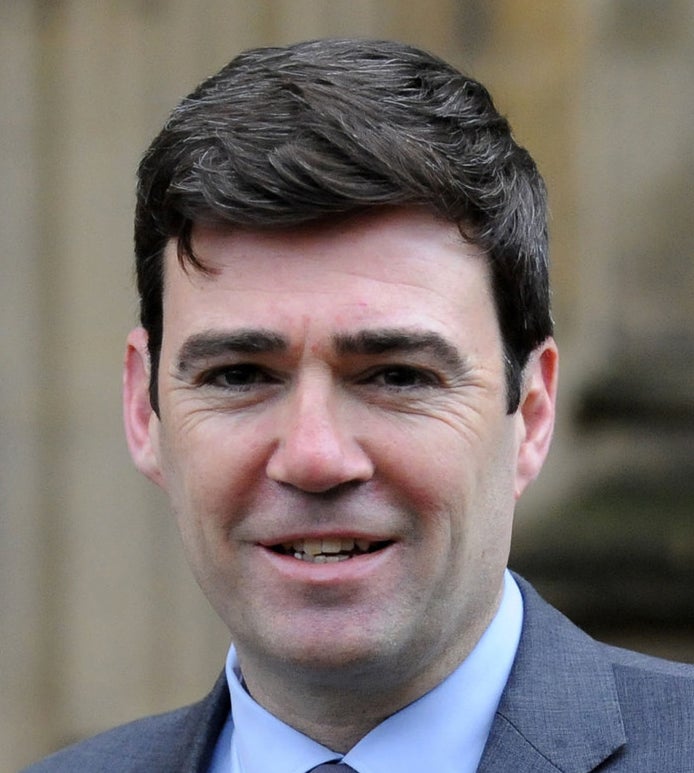 6. Andy Burnham, Labour
Leigh; first elected in 2001; had a majority of 31.2% in 2015
A former Labour special adviser to then culture minister Chris Smith, Burnham held several positions in Blair and Brown's governments, eventually becoming health secretary in 2009.
After losing to Jeremy Corbyn in 2015's leadership election, he became shadow home secretary, a post he held until October last year.
Merseyside-born Burnham announced in 2016 that he would be running for the newly created post of Greater Manchester mayor in May 2017, a role he is currently expected to win.
He told his Leigh constituents: "In standing to be the first elected mayor of Greater Manchester, I am of course still seeking to represent Leigh on the national stage, alongside the other towns and cities of Greater Manchester.
"That is why I am still in the position of asking for your vote next month. Some things will never change!"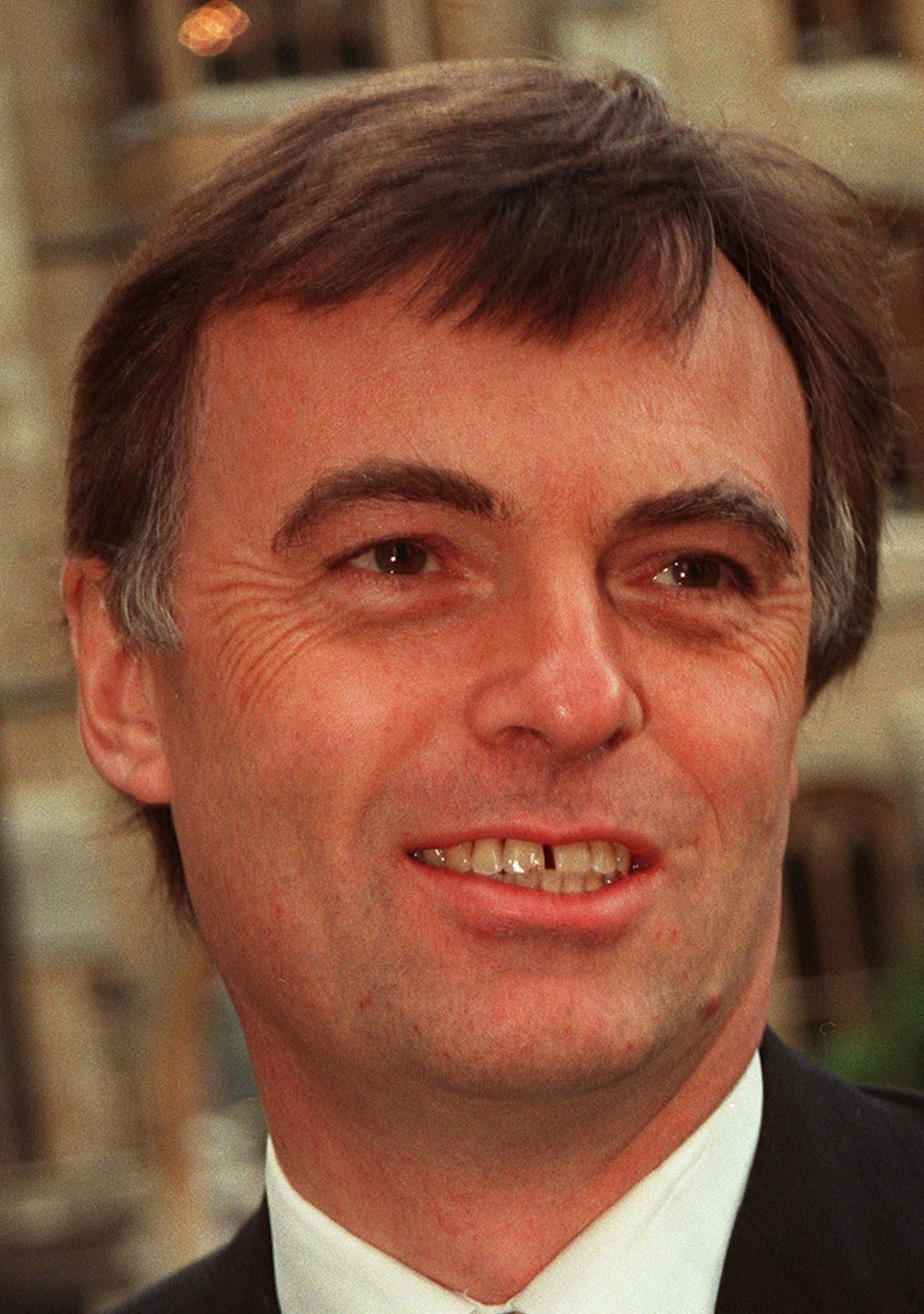 7. Andrew Smith, Labour
Oxford East; first elected in 1987; had a majority of 30.1% in 2015
A former DWP secretary and chief secretary to the treasury, Smith was a councillor in Oxford for 10 years before joining the House of Commons.
He has been a backbencher since 2004 and is 66 years old; he had previously announced that he would be standing down before the general election in 2020.
In an email to Labour members in his constituency, Smith said: ""It was a very hard choice to make. But by the end of the next Parliament I would be older than 71 and so I felt that now was the right time to step aside."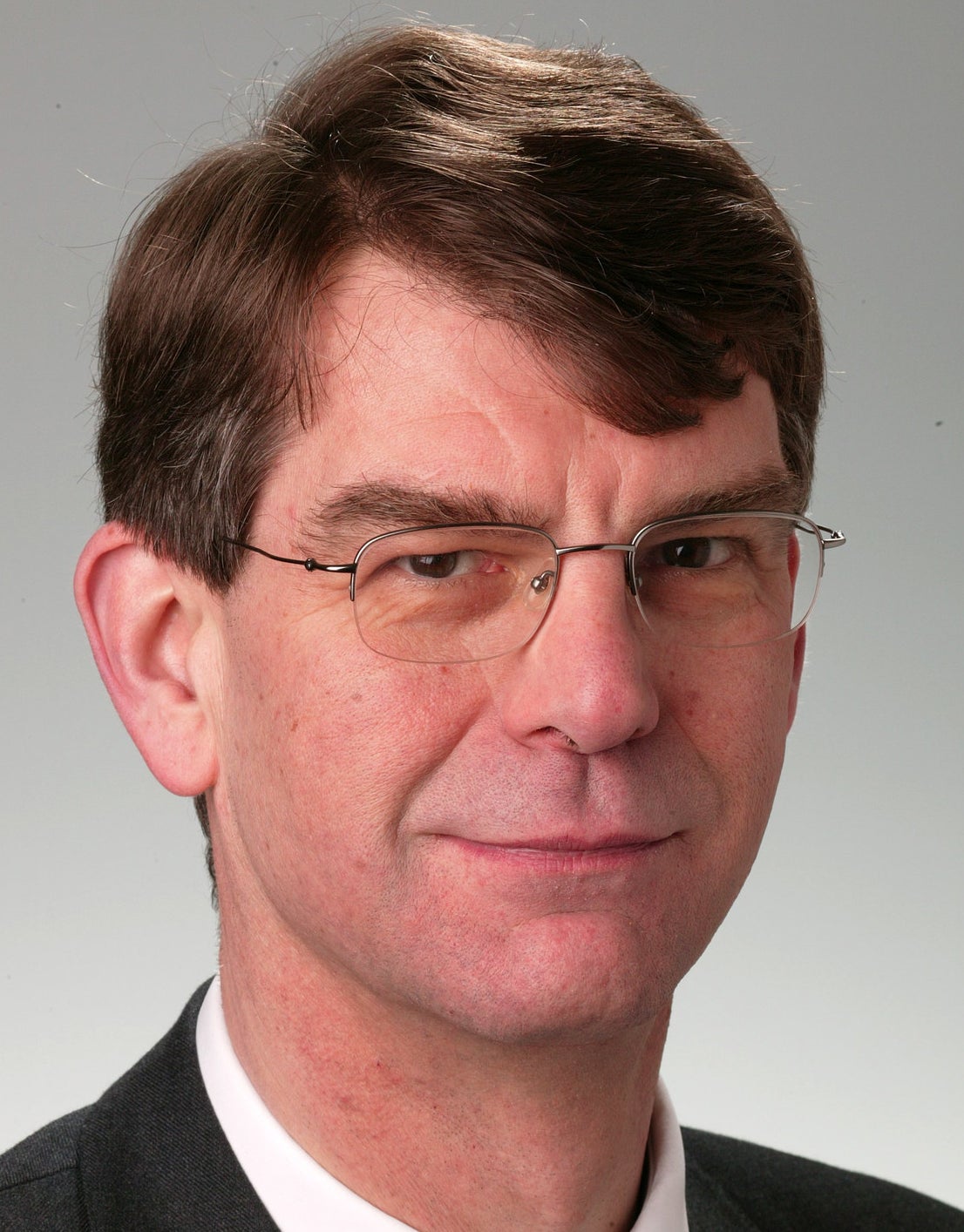 8. Rob Marris, Labour
Wolverhampton South West; first elected in 2001; had a majority of 2.0 % in 2015
Born in Wolverhampton, Marris spent some time in Canada as a lumberjack then a student, before moving back to his hometown and getting into politics.
He was named Backbencher of the Year in 2008 by parliamentary magazine The House for being very active in Commons debates and being present for votes.
He was, like several others, planning to stand down in 2020 and said he now feels that he wouldn't want to get re-elected until 2022, telling his local paper the Express & Star:
"When I stood for election in 2015 it was for a five-year term until I was 65. I felt I could do that but now, two years on, it would take me to 67 which is a different prospect.
"I think the constituency in Parliament needs someone fresher than me. I have done 11 years. Each MP has a time limit – I'm not saying it is 11 years for all but for me it is."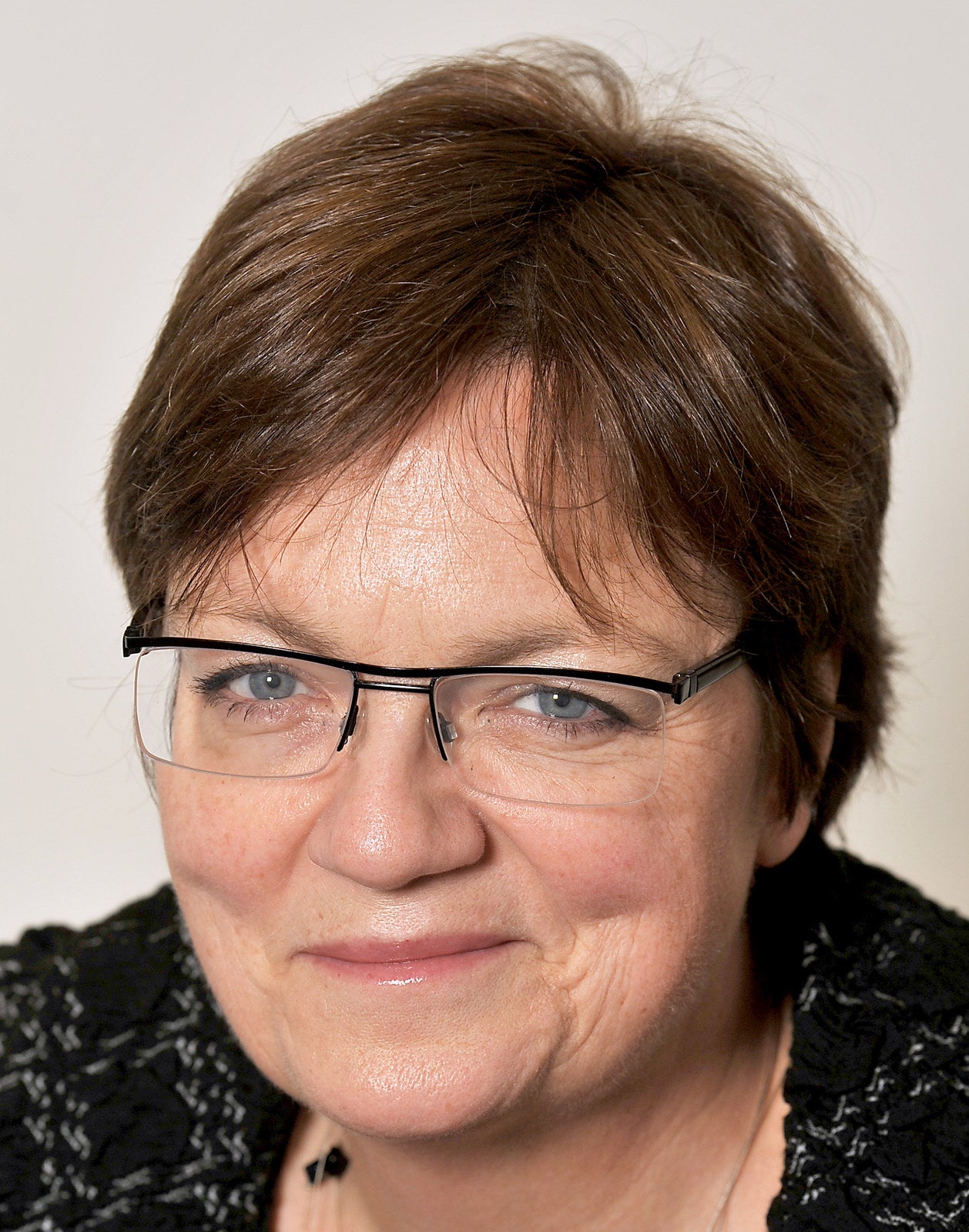 9. Fiona MacTaggart, Labour
Slough; first elected in 1997; had a majority of 15.2 % in 2015
One of the 13 MPs not to vote to have an early general election, MacTaggart has been known for her strong views on sex work, as an advocate of criminalisation, and has been a member of the Privy Council since 2015.
She was also the chair of advocacy group Liberty before joining parliament, and has survived ovarian cancer.
Now 63, she wrote to her constituents to say: "I have been bored by political squabbles over personalities and I know I don't still have the passion which has driven my politics for 20 years."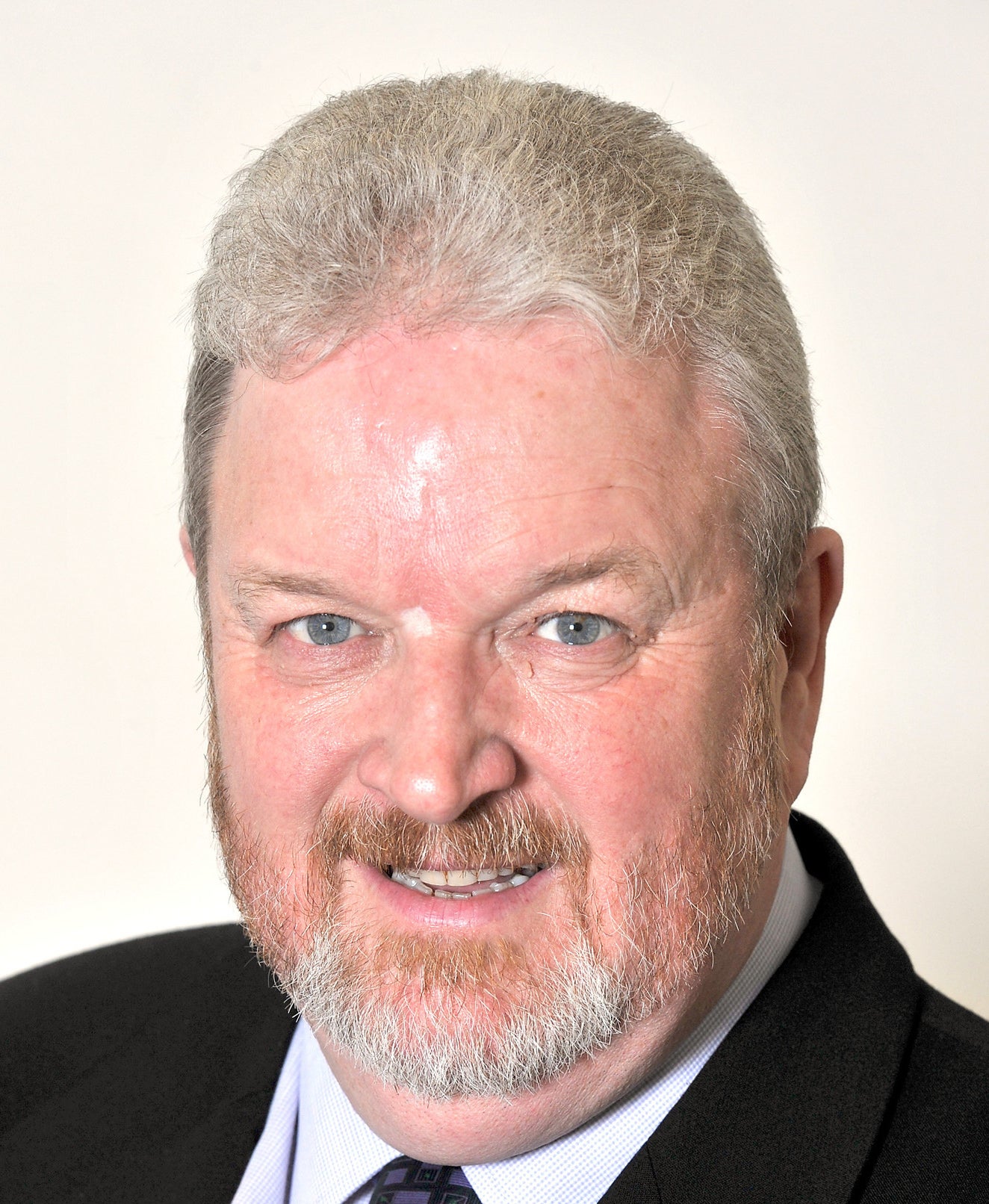 10. David Anderson, Labour
Blaydon; first elected in 2005; had a majority of 31.7 % in 2015
Before joining the House of Commons, Anderson was a miner for 20 years at Eppleton Colliery and was then involved in union organising, eventually becoming Unison president in 2003.
He is currently shadow secretary for both Scotland and Northern Ireland, and is also the chair of Labour Friends of Iraq.
The 63-year-old explained why he won't be standing again, saying: "I have reluctantly decided that for reasons of health, age and my family's needs, I cannot commit to another five years in Parliament."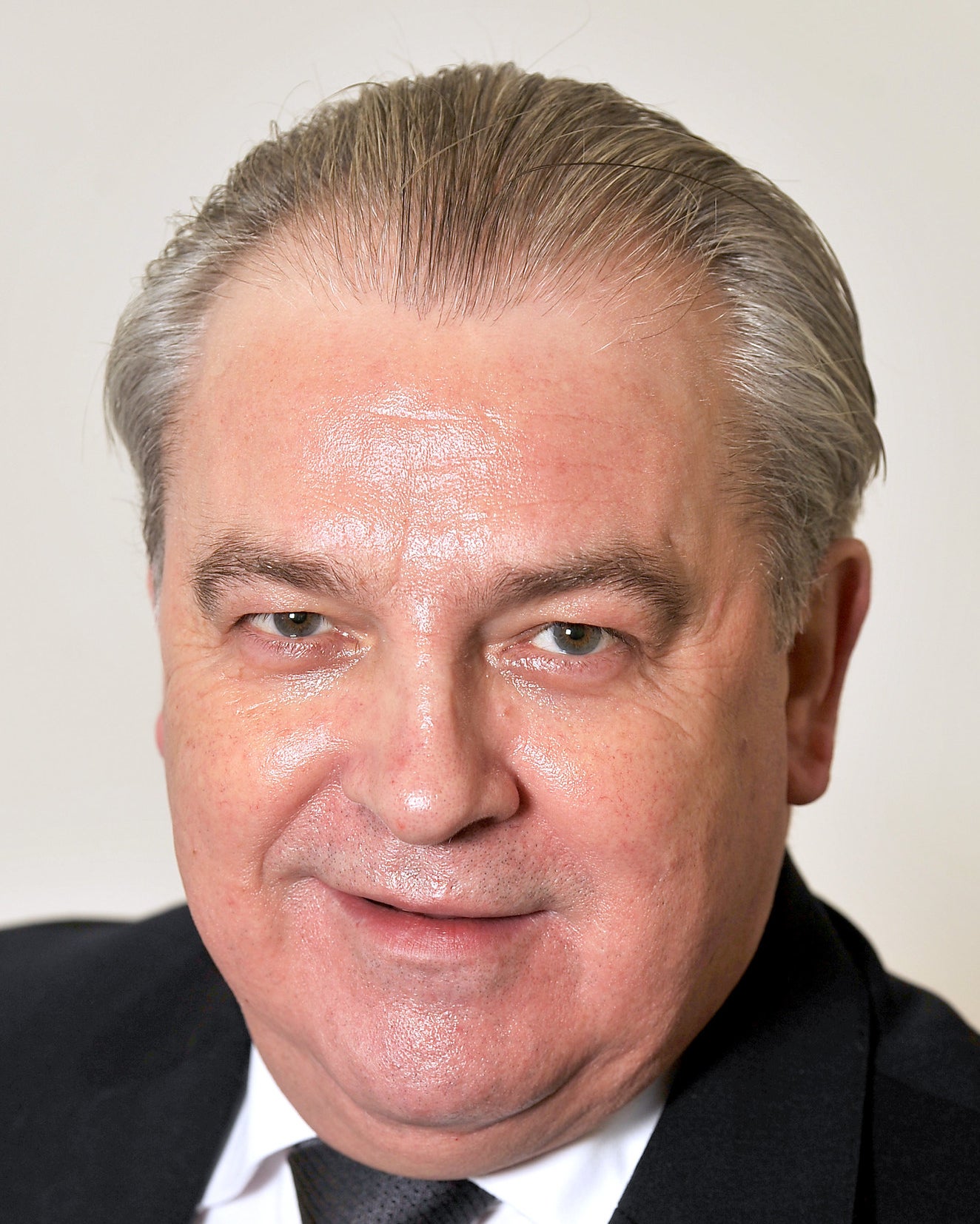 11. Jim Dowd, Labour
Lewisham West and Penge; first elected in 1983; had a majority of 26.4 % in 2015
Irish-German Dowd has been living in Lewisham since he was seven, and was a councillor, Lewisham deputy mayor, then mayor before being elected as MP.
He was a whip during Blair's first government, and is the co-chair of the All Party Parliamentary Intellectual Property Group.
In his resignation letter, he said: ""I enjoyed representing the people of Lewisham and so have mixed feelings about bringing it all to a conclusion."
"I did decide with my family that the 2015 election would be my last one but I did of course think that this would run until 2020. The Labour Party faces huge problems getting its message across and so it needs someone perhaps younger with more energy and drive."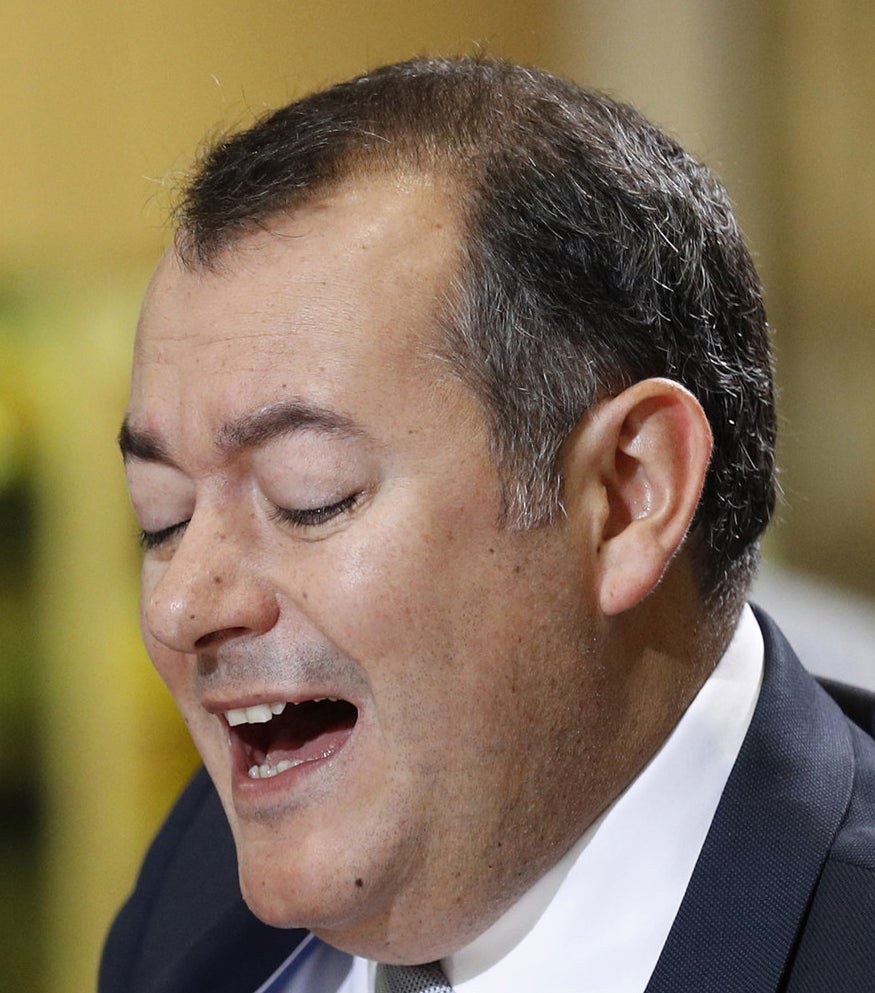 12. Michael Dugher, Labour
Barnsley East; first elected in 2010; had a majority of 31.2% in 2015
A fierce critic of Jeremy Corbyn, Dugher occupied several positions in Ed Miliband's shadow cabinet between 2011 and 2015, including shadow transport secretary, then shadow culture secretary.
He kept the job for a few months under Corbyn before being sacked in a reshuffle.
Before becoming a parliamentarian himself, he was a special adviser to several secretaries of state between 2002 and 2008, and worked in 10 Downing Street afterwards as Gordon Brown's chief political spokesperson.
In an interview with Politics Home, Dugher said: "I have worked for the Labour movement for nearly all of the past 20 years. Throughout that time I have always tried to fight for a Labour party that is in touch with working-class people and one that can get into government so we can actually do something to really help people.
"I wish the party and more importantly the people of Barnsley nothing but the best for the future. "
13. Angela Watkinson, Conservative
Hornchurch and Upminster; first elected in 2001; had a majority of 23.7 % in 2015
Always on the more conservative wing of the Tory party, Watkinson was a member of the right-wing Monday Club until then leader Iain Duncan Smith severed links with the organisation.
She introduced a private member's bill in 2006 that would have forced doctors to tell parents if they were asked to offer advice on contraception or abortion to teenagers under 16. The bill was defeated in the Commons.
Watkinson campaigned for Remain after spending most of her career as a Eurosceptic, and took a step back from politics last year after suffering a minor stroke.
She said this week: "It has been a privilege to represent Hornchurch and Upminster for the last four parliaments but I have decided not to seek re-election for health reasons.
"The next two years will be challenging and I wish my successor good luck in working towards the best possible outcome for our country."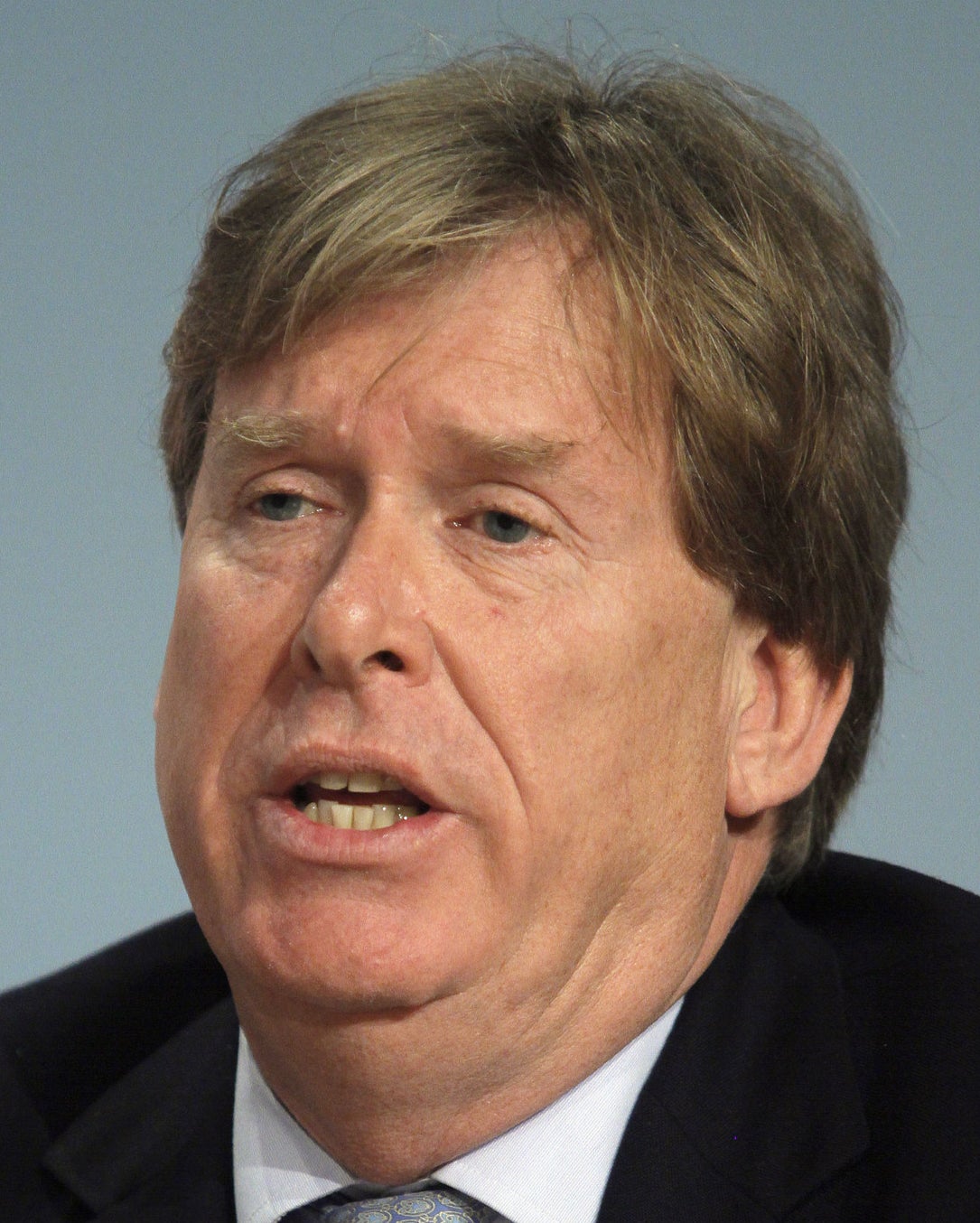 14. Simon Burns, Conservative
Chelmsford; first elected in 1987; had a majority of 35.9% in 2015
An MP for 3- years, Simon Burns was a health then transport minister under David Cameron during the coalition years.
He is famous in Westminster for his enthusiastic support for the US Democratic party, despite being a Conservative politician in the UK.
He has been a fan Hillary Clinton's since 2008, and had several posters and pictures of her in his house.
Speaking to Essex Live, the MP, who was knighted in 2015, said: "The time has come for a new face and a new approach to representing the people of Chelmsford. Now is the right time."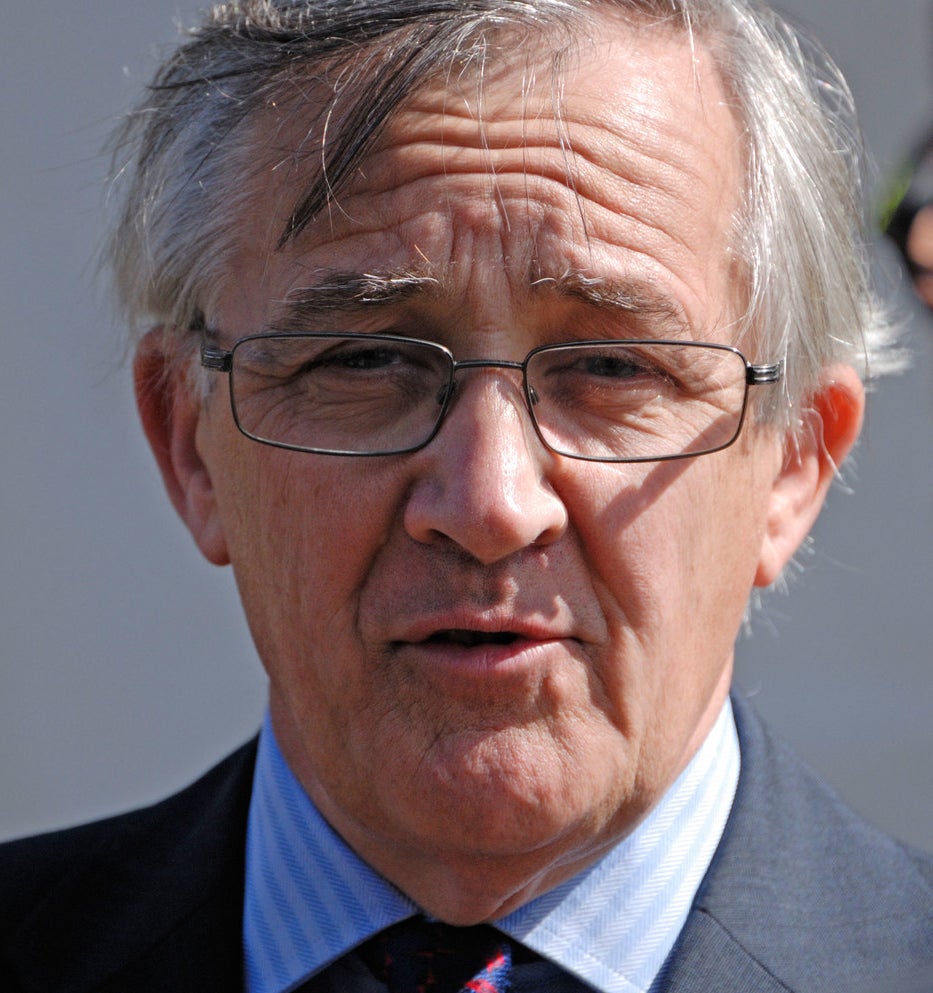 15. Gerald Howarth, Conservative
Aldershot; first elected in 1983; had a majority of 32.3 % in 2015
The former minister for international security strategy is known for his controversial views on homosexuality, immigration, and then-apartheid South Africa.
He once set up a fund to try and prosecute anti-apartheid activist Peter Hain, and, in a leaked email to a constituent in 2014, said he agreed with Enoch Powell's "rivers of blood" speech.
A year earlier, during a debate in parliament on same-sex marriage, he talked about "the aggressive homosexual community who see this as but a stepping stone to something even further".
In his resignation letter, he said: "It has been a huge privilege to have represented, as their Member of Parliament, the people of Aldershot for the past 20 years, and the people of Cannock and Burntwood for nine years before that."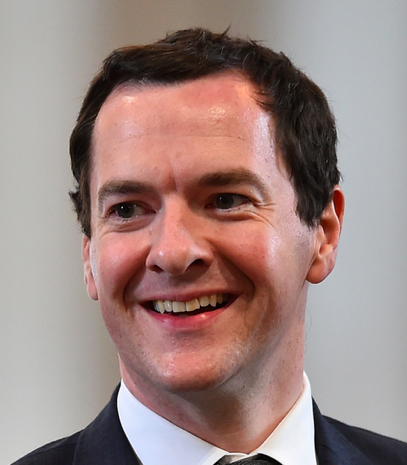 16. George Osborne, Conservative
Tatton; first elected in 2001; had a majority of 40% in 2015
One of the main architects of Cameron's reformed Conservative party and member of the Notting Hill Set with fellow MPs Ed Vaizey and Michael Gove, Osborne was chancellor of the exchequer from 2010 to 2016.
Before becoming an MP he had a brief stint as a freelance journalist that ended in failure, and then worked for then Conservative leaders John Major and William Hague.
Four years after entering parliament he was appointed shadow chancellor by Michael Howard and became close to David Cameron and other party modernisers, going on to help the party win the most votes at the 2010 election alongside them.
Osborne campaigned for the Remain campaign during the Brexit referendum but was sacked by Theresa May after she became prime minister. He now has a part-time job at fund manager BlackRock that pays £650,000 a year for four days' work a month, and was announced as the new editor of the Evening Standard last month.
In the letter announcing that he would be stepping down "for now", Osborne said: "I want new challenges. I'm very excited about the opportunity to edit the Evening Standard."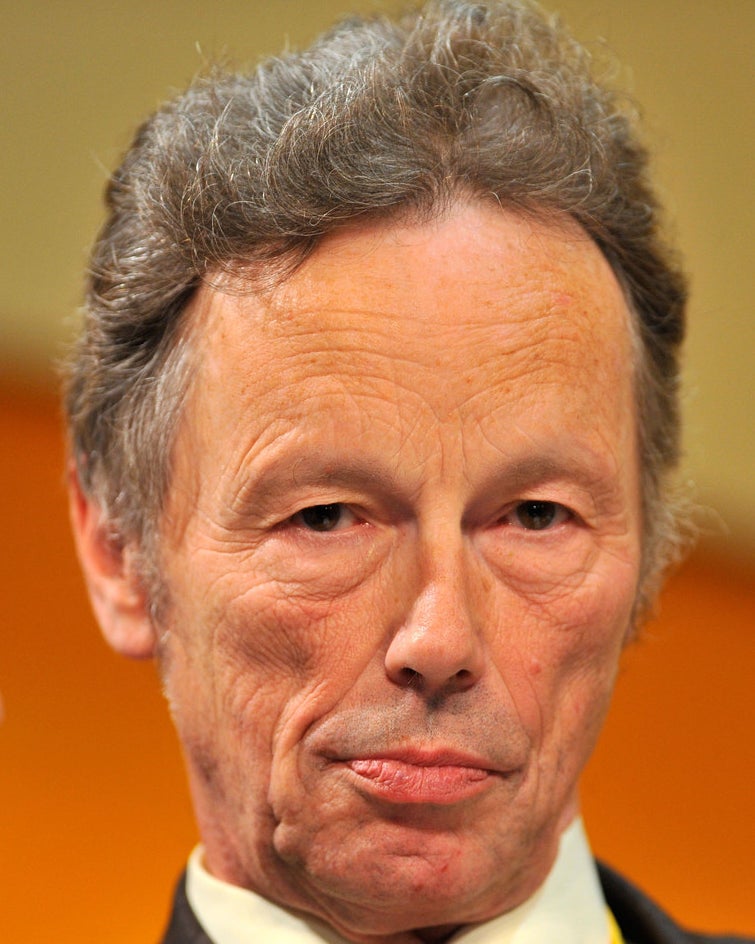 17. John Pugh, Liberal Democrat
Southport; first elected in 2001; had a majority of 3% in 2015
Sixty-eight-year old Pugh moved to Southport in 1974 and joined the Liberal party in 1977, and was a religious studies teacher before becoming a politician.
He has been the Liberal Democrat spokesperson for a number of issues over the years, including Treasury, transport, and health.
He was, in 2013, one of the few MPs of his party to vote against the same-sex marriage bill.
"I was going to announce my retirement from Westminster politics in my own time this May after what will be successful local elections", he said in a statement, adding that now was "the right time to step down."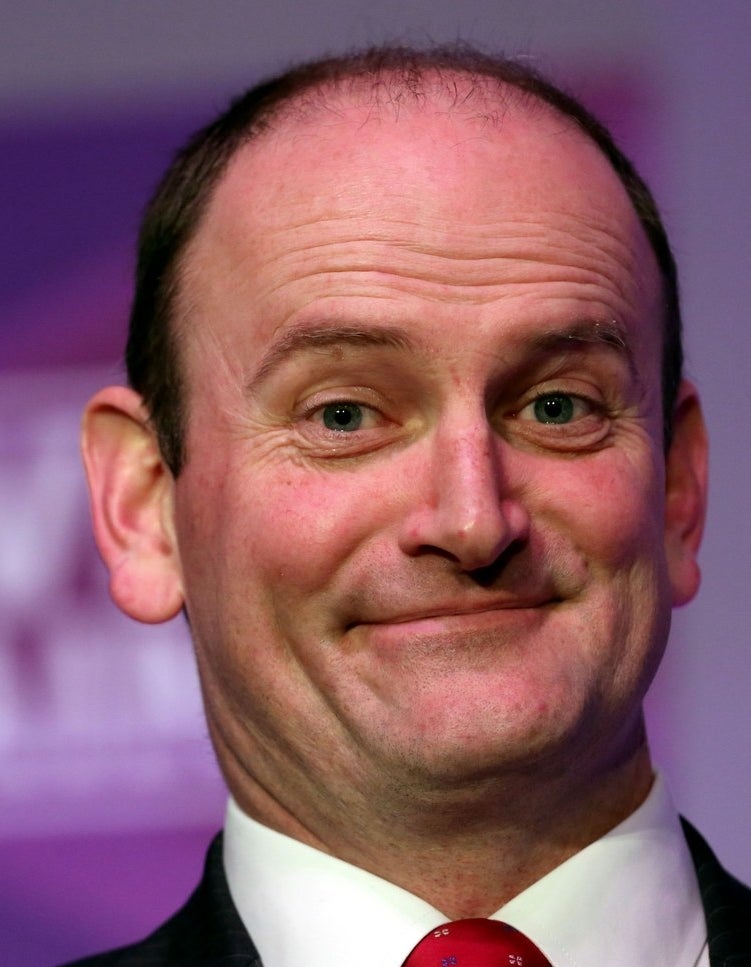 18. Douglas Carswell, independent
Clacton; first elected in 2005; had a majority of 7.8% in 2015
First elected as a Conservative party MP, Carswell grew up in Uganda until he was in his late teens, and his father inspired a character in the novel The Last King of Scotland.
After nine years as a passionately Eurosceptic Tory MP, he defected to UKIP in 2014, triggering a by-election, and was re-elected a year later in the general election.
He was a senior member of pro-Brexit campaign Vote Leave, and after his side of the referendum won and UKIP got engulfed in infighting, he announced in March that he would be leaving the party to become an independent MP.
"I have decided that I will not now be seeking re-election," he wrote on his blog. "I intend to vote Conservative ‪on 8 June and will be offering my full support to whoever the Clacton constituency Conservatives select as their candidate."
19. Eric Pickles, Conservative
Brentwood and Ongar; first elected in 1992; had a majority of 42% in 2015
Former Tory party chair Eric Pickles announced on Saturday 22 April that he would not be standing in the coming election in Brentwood and Ongar, a seat he has occupied for the past 25 years.
Pickles, known for addressing people as "chums" in his speeches and for coming from a Labour-supporting family, was communities secretary under the coalition government but was replaced after the last general election in May 2015, and was made a "sir" the same month.
Despite previously being a Eurosceptic, Pickles campaigned for Remain during last year's EU referendum.
Speaking to the BBC about his decision not to stand, he said: "I think it's always better to leave when people are asking why you're going, rather than why you're staying."
Writing on Twitter, he added: "Looking forward to #GE2017 as a canvasser, not a candidate. Thank you Brentwood and Ongar for your support and friendship over 25 years."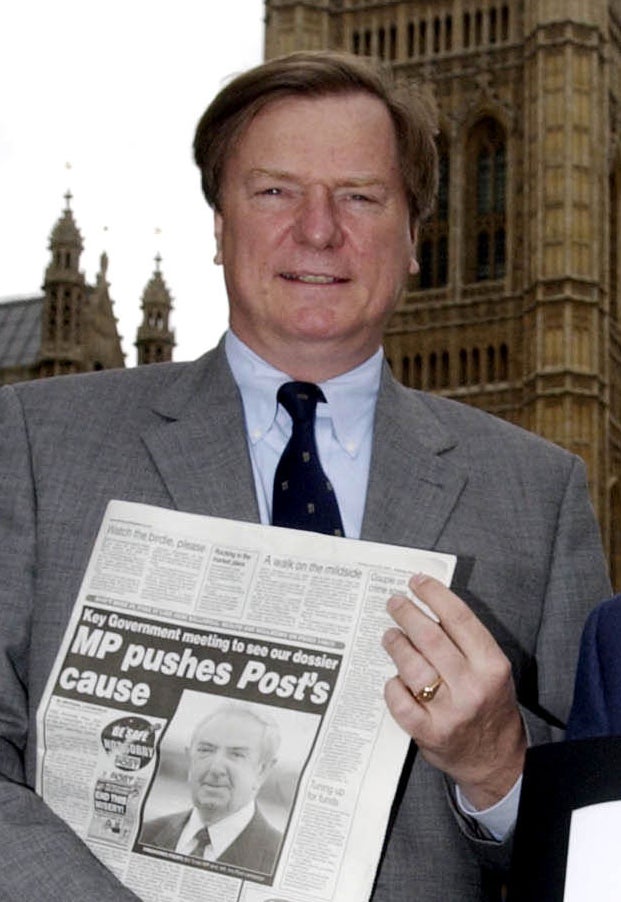 20. Graham Allen, Labour
Nottingham North; first elected in 1987; had a majority of 33.6% in 2015
Longtime Labour MP Graham Allen announced he was stepping down after 30 years representing the voters of Nottingham North, due to ill-health.
In a message to constituents, he said giving "up the job I love serving the people I came from has been the hardest decision of my life".
Allen, who was a whip when Blair first came to power but later voted against the Iraq war, added: "My passion to defend the wonderful people of Nottingham North and to reform our national politics burns as fiercely as ever. However, I have suffered extended periods of ill health this year with more expected. I would have enthusiastically completed the rest of the Parliament to 2020. However, the certainty of continuing at the pace and standards that I set myself for a further full 5 year term can not be guaranteed.
"The last thing I want would be to let down yourself and any others that I have had the honour of serving for 30 years."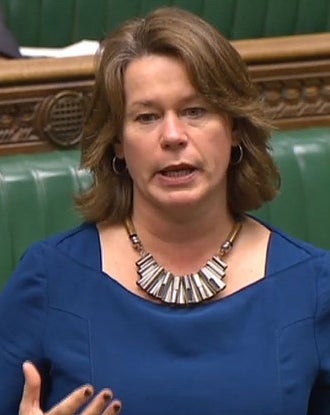 21. Michelle Thomson, independent (SNP whip withdrawn)
Edinburgh West; first elected in 2015; had a majority of 5.9% in 2015
Michelle Thomson revealed in a statement to BuzzFeed News that she was stepping down as an MP after being told she could not stand by the SNP.
She entered parliament as the SNP MP for Edinburgh West in 2015, but voluntarily withdrew from the party whip months later when police began investigating property deals by her former solicitor. Thomson denies any wrongdoing.
She said she was "very disappointed" by the party's decision to not allow her to stand, and that she would not stand as an independent.
"I have been privileged to be the MP for Edinburgh West," her statement said. "After careful consideration I have decided not to stand again at this time and I would encourage all the political parties to avoid personal smears and instead focus on what people really want to hear about.
"I thank all those who have supported me, those who elected me, my family and my colleagues in Westminster who so vociferously and consistently spoke out on my behalf but to no avail."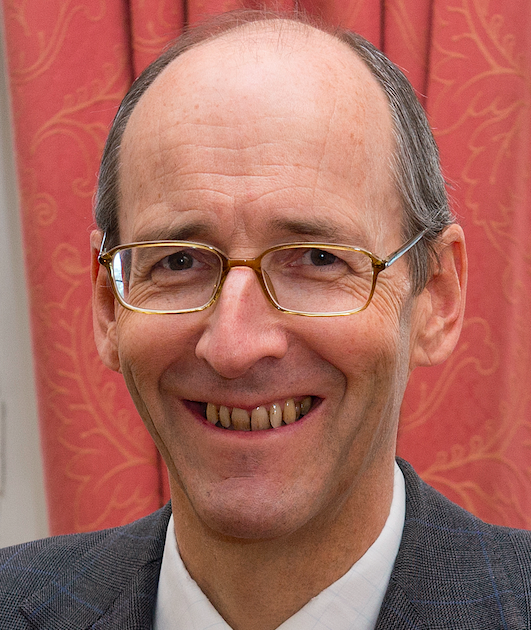 22. Andrew Tyrie, Conservative
Chichester; first elected in 1997; had a majority of 42.7% in 2015
A senior economist before he joined Parliament, Tyrie was described as "the most powerful backbencher in the House of Commons" by the Independent in 2013.
Though he refused to join succeeding shadow cabinets due to political differences with then leaders, he was briefly shadow financial secretary to the Treasury and shadow paymaster general under Michael Howard between 2003 and 2005.
Tyrie made his name in the Commons by becoming the chair of the Treasury select committee in 2010, and getting reelected to the post in 2015, as well as becoming the chair of the powerful liaison select committee in 2015, which is the committee formed of all the chairs of other select committee chairs.
In a statement published on Tuesday, he said: "It has been an exhilarating twenty years. I have done what I can to make a contribution, particularly in efforts to improve banking standards and to shape a more trusted and resilient financial sector after the crisis of 2008."
"I have also sought to play a part in reviving Parliament's relevance, not least by making the case for Select Committee chairmen to be elected by their fellow MPs. Stronger Committees now demand better explanations for the decisions made by ministers, regulators, and quangos than hitherto."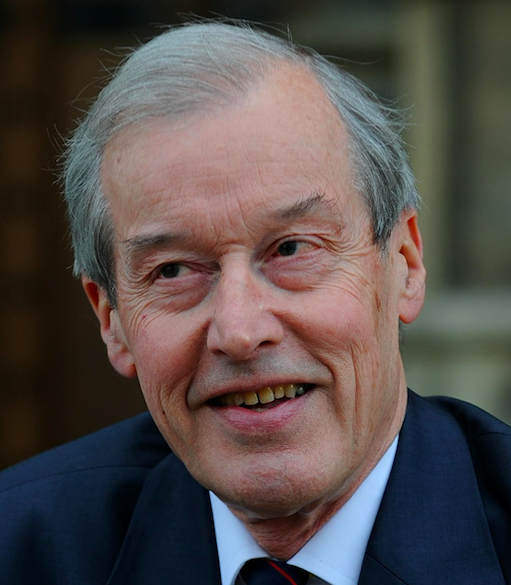 23. Alan Haselhurst, Conservative
Saffron Walden; first elected in 1970; had a majority of 43.4% in 2015

At 79, Haselhurst currently is the oldest serving Conservative MP in Parliament. He started out in politics in the 60s, and was the chairman of the National Young Conservatives from 1964 to 1966.
He briefly left the Commons between 1974 and 1977, having lost his Middleton and Prestwich seat, but won again in the following general election.
Haselhurst was the deputy speaker of the House of Commons from 1997 until 2010, working through three speakers.
He became embroiled in the expenses scandal in 2009, after the Telegraph revealed that he had claimed £12,000 in gardening expenses over four years, which he later repaid.
Haselhurst had initially said that he would stand again, but said in a statement on Tuesday: "Whilst I have no doubt as to my capacity and commitment to carry out my representative duties I have begun to recognise that it might test the friendship and goodwill of so many people whose support I have enjoyed if I sought to do so for a further five years."
"I feel now that my initial instinctive response was premature and that I should not after all seek re-election for the Saffron Walden constituency in whose debt I am for the privilege of being granted 40 years' service."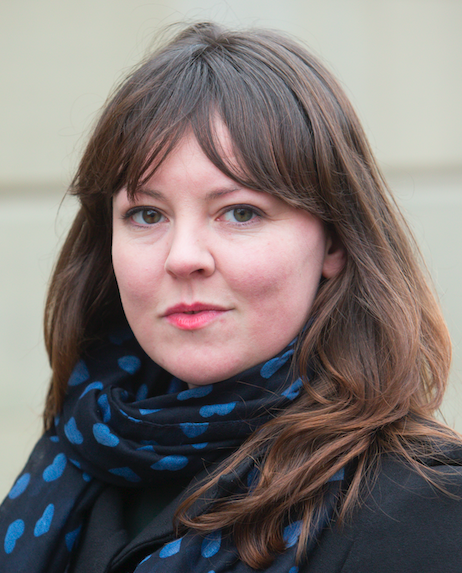 24. Natalie McGarry, independent (SNP whip withdrawn)
Glasgow East; first elected in 2015; had a majority of 24.5% in 2015
The daughter of local SNP politician Alice McGarry, Natalie was one of the creators of Women for Independence in 2012, before joining Parliament as part of the SNP landslide in 2015.
A few months after she was elected, McGarry was interrogated by the police after Women for Independence noticed some discrepancies in their accounts.
She resigned the SNP whip two months later, in November 2015, and stayed in the Commons as an independent MP. A year later, she was charged by Police Scotland with several fraud offences, but denies all wrongdoing.
As the SNP confirmed that she could not stand as one of their candidates on June 8, she announced that she would be standing down on Tuesday, saying in a Facebook post:
"It has been a huge honour and a privilege to have served and represented the people of Glasgow East in the House of Commons for the last two years."
"I have, however, decided not to seek re-election and I would like to take this opportunity to thank the many, many local people who have helped and supported me throughout that time."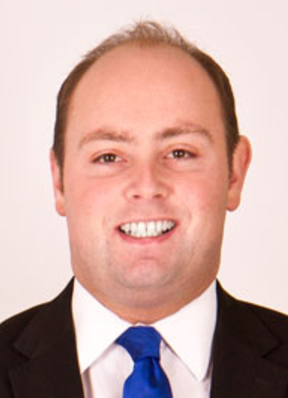 25. David Mackintosh, Conservative
Northampton South; first elected in 2015; had a majority of 9.8% in 2015
Formerly the leader of the Northampton Borough Council, Mackintosh was given the title of Philistine of the Year by Private Eye in 2014 for approving the sale of an ancient Egyptian statue despite opposition from both residents and the Arts Council.
He joined Parliament in 2015, but was hit by a scandal a few months later after it was revealed that as council leader, he had approved a £13.5m loan to Northampton Town football club, most of which the club could not pay back.
The director of the company which got was going to rebuild the club's stadium with the money was found to have made undeclared donations to Mackintosh's election campaign, and the MP is as a result under investigation from Northamptonshire Police.
Mackintosh was initially going to stand in the June election, but growing tensions with his local Conservative association meant that he later tweeted: "It has been an honour and privilege but I have decided not to seek re-election as an MP but wish Theresa May the best of luck on 8th June."