Liam Fox Has A Whole Bunch Of Links To People Close To Donald Trump
Here's why the minister for international trade has suddenly become a valuable foreign policy asset.
by
,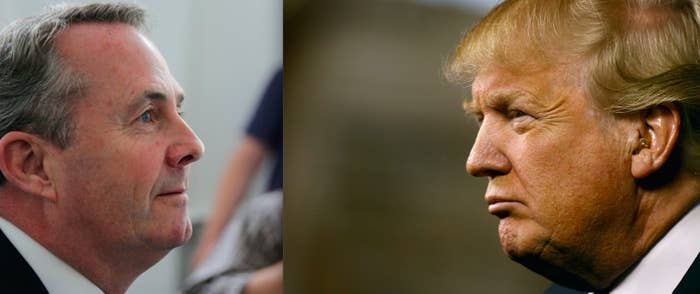 On Thursday afternoon, 10 Downing Street confirmed that Theresa May had spoken to Donald Trump on the phone, and that both parties were keen to see the special relationship going "from strength to strength".
While the election of Trump on Wednesday had shocked the world, it also worried the British government: As an outsider, Trump had not spent years or decades cultivating political links with foreign parties.
The Conservative party had also been distancing itself from its US counterpart, the Republican party, under Cameron, who was uncomfortable with the most right-wing corners of the GOP.
One minister, however, has spent a lot of his time in Westminster making contacts with Republican politicians, and is therefore now in a very privileged position in the cabinet.
In fact, minister for international trade Liam Fox nearly saw his career collapse in part due to these connections. In 2007, Fox set up the Atlantic Bridge, an "educational charity" aiming to promote Atlanticism, which believes that the UK and the US should closely cooperate on political, economic, and defence issues.
Several Tory MPs and Republican senators were part of the advisory panel, and the group of conservative politicians often attended events and conferences with one another on each side of the pond.
The Atlantic Bridge came under investigation in 2010 by the Charity Commission, the UK's charity regulator, which ruled that the Atlantic Bridge's independence from party politics wasn't clear enough. The report led to the charity being dissolved a year later.
Fox had to resign from the cabinet in 2011 after it was revealed that his aide Adam Werrity, who had been working on the Atlantic Bridge, had attended official defence meetings despite not being employed by the government.
Now Fox is back in the cabinet, the contacts he made through the charity, mostly with then obscure or controversial figures, will soon become useful.
His other links to the new mainstream of the GOP come from the Heritage Foundation, a conservative think tank once influential in the Reagan administration that is now coming back to the centre stage.
According to the Wall Street Journal, the "aggressively conservative" organisation has "dozens of current staff members and alumni working on Mr. Trump's transition", and Fox's former special adviser at the Ministry of Defence, Luke Coffey, is one of its directors.
But Coffey is only the tip of the iceberg: Research by BuzzFeed News shown below found that Liam Fox has high-level connections with a number of the political figures who will shape America for the next four years – or more.
Here are six of the most important.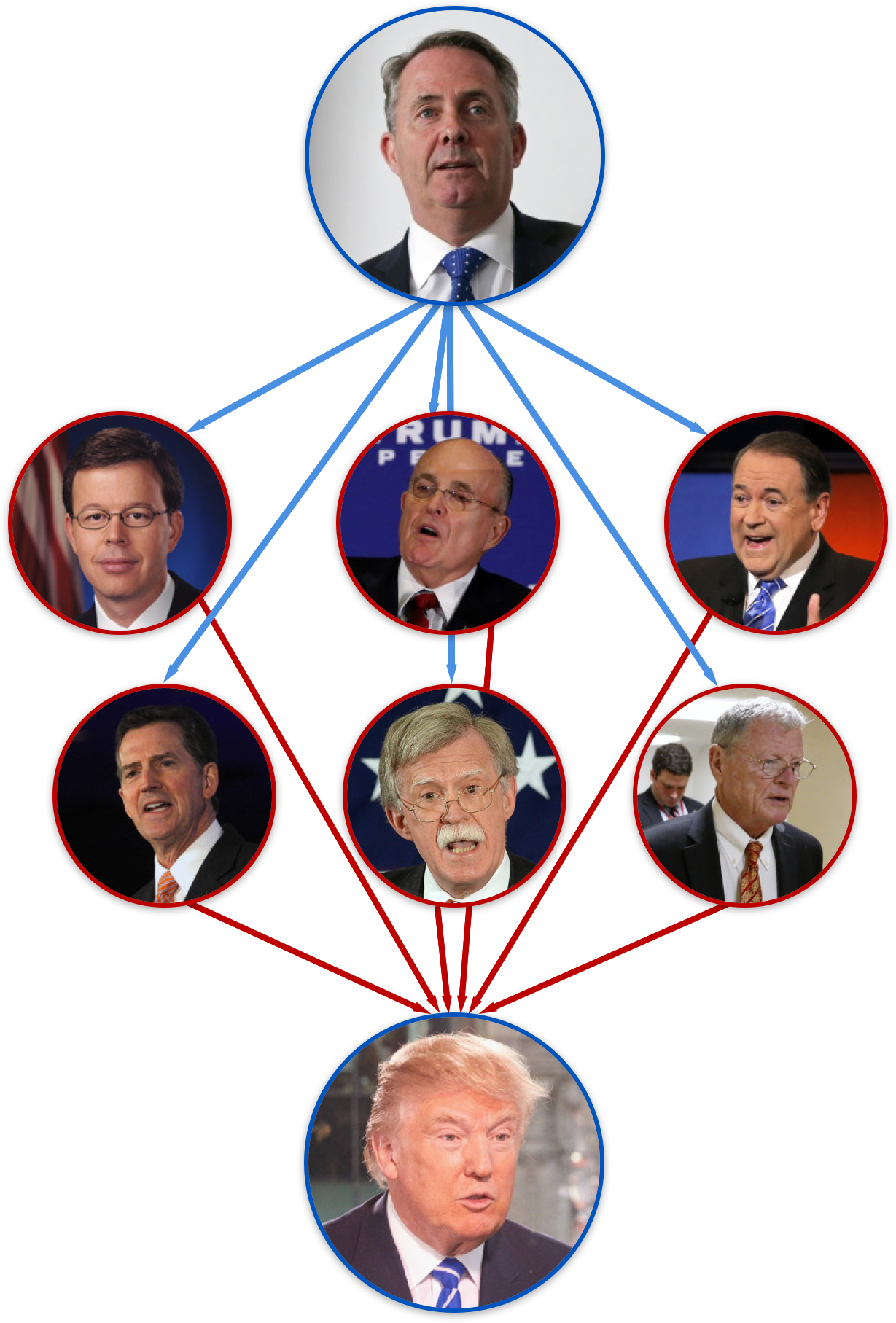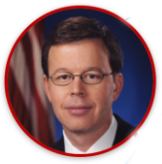 A former senator from Missouri, Talent has always been on the right wing of the Republican party. He helped run Mitt Romney's 2008 and 2012 presidential campaigns, and is a senior fellow at the Heritage Foundation.
He met Liam Fox while working for Romney in August 2012, with Fox boasting at the time that he'd been able to "feed ideas" into the Republican campaign.
Talent was named by several outlets, including BuzzFeed News, as one of the politicians being considered by Trump as defence or commerce secretary.
2. Rudy Giuliani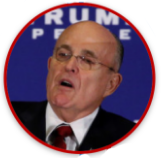 Former New York mayor Rudy Giuliani was one of Trump's biggest supporters during the presidential campaign and is now widely regarded as being part of his inner circle.
In 2007, he gave a lecture at an Atlantic Bridge event in London attended by a group of Tory donors and MPs, after being invited by Liam Fox himself.
Giuliani is rumoured to be one of the main candidates for attorney general in Trump's administration.
3. Mike Huckabee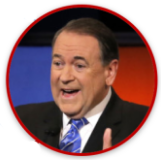 Huckabee was the governor of Arkansas until 2007, and a Fox news talkshow host between 2008 and 2015. He ran in the 2015 Republican primaries, then eventually dropped out and backed Trump.
In November 2014, the register of members' interests shows Fox was paid by the Maxcel Company to be in Dallas for a "Huckabee group meeting", attended by Huckabee himself.
The former governor is now being touted as the future secretary of commerce.
4. Jim DeMint
Once a major figure in the Tea Party movement, DeMint resigned from the Senate in 2013 to become president of the Heritage Foundation.
He was on the advisory council of the Atlantic Bridge for several years, and has kept in touch with the UK politician since. In March earlier this year, Fox told a room of Conservative members he'd recently had lunch with DeMint.
Though DeMint is not rumoured to be getting a job soon, the Heritage Foundation has been close to Trump for several months and is expected to have a strong influence on policy and appointments.
5. John Bolton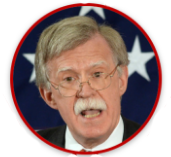 An under secretary of state in both the Reagan and Bush administrations, Bolton was also a controversial appointment as US ambassador to the UN in 2005.
He met Fox at the Bahrain International Symposium in 2013, which was criticised internationally as a conference aiming to get Western politicians on the side of the Bahraini government as it struggled to repress internal protests from its people, with campaigners alleging human rights abuses.
Bolton has been tipped to be the new secretary of state when Trump gets in the White House, and has already declared his desire to serve.
6. Jim Inhofe
Famous for repeatedly claiming climate change is a "hoax", Inhofe is a senator and chair of the Senate Committee on Environment and Public Works.
He was part of the US advisory council of Atlantic Bridge, and though he has publicly ruled out getting a post in Trump's administration, he told his local paper:
"I got a phone call on the 5th of October and it was Trump. ... I am now in a position where I am giving him some advice on national defense".
BuzzFeed News has reached out to Liam Fox's office but had not received a response at time of publication.