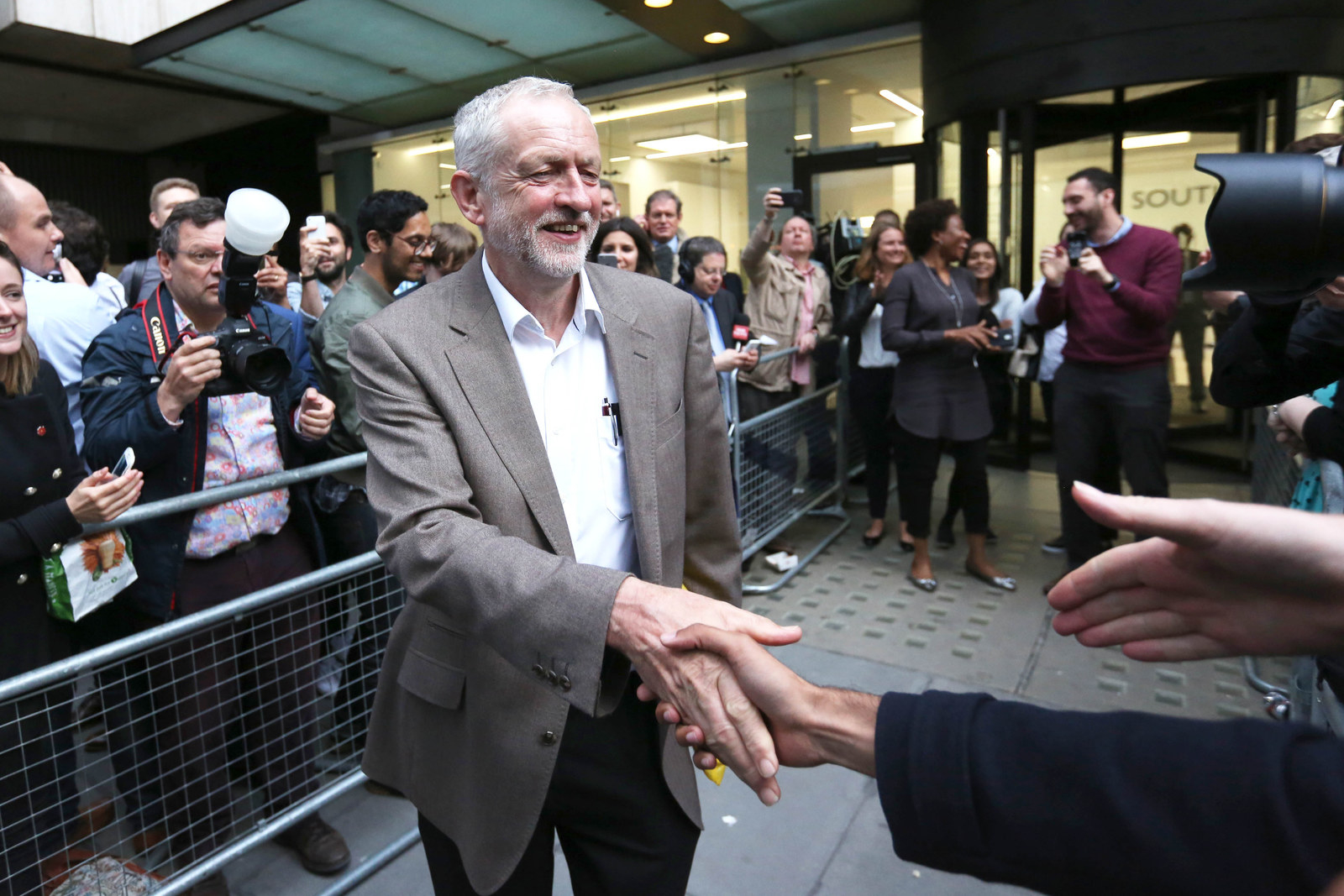 Out of the 35 Labour MPs who still support Jeremy Corbyn as leader of the party, only three of them are in marginal seats.

The stark division between the leadership preferences of Labour members and Labour MPs has led to discussion about whether MPs who oppose Corbyn have a better or worse understanding of Labour's electoral prospects than the membership.
Are Labour MPs who may have to contest key marginals in the next election less likely to support Corbyn?
A BuzzFeed News analysis of the public positions of Labour MPs indicates that there is some truth to this. While on many measures support for Corbyn is evenly distributed through the parliamentary Labour party, Corbyn supporters are underrepresented in the most marginal Labour seats. The analysis also suggests that a large bulk of Corbyn's support comes from MPs who were elected in the last election.
Overall, 165 Labour MPs are critical of Corbyn, 30 remain neutral (based on their public statements), while 35 are supportive.
Of Corbyn supporters, only Paul Flynn, Cat Smith, and Margaret Greenwood won their seats with a margin of less than 10% in the 2015 general election.
As shown in the chart below, Labour MPs in marginals (shown at the bottom) are the most likely to be overtly critical of Corbyn, who is on course to remain Labour leader by defeating challenger Owen Smith in the leadership contest, which ends this month. While the trends across both anti-Corbyn and neutral MPs are slight, the relative lack of pro-Corbyn MPs in the most marginal quartile (the 25% of Labour seats with the smallest majorities) is noticeable.
Meanwhile, the largest number of Corbyn-supporting MPs are found in the safest seats:
The other clear trend among Corbyn supporters in the parliamentary Labour party is that MPs elected in 2015 are a lot more likely to support the leader than those elected beforehand.
Among the 35 supporters, 12 were elected in last year's general election, which is considerably higher than other intakes (in comparison, only 7 MPs elected in the 2010 general election now back Corbyn). Out of this new intake, Rebecca Long-Bailey, Rachael Maskell, Clive Lewis, and four others are now in the shadow cabinet.
The chart below shows where Corbyn's support comes from, broken down by which parliament MPs were first elected in. Of MPs elected in 2015 or 2016, 23.1% support Corbyn, compared to 15% of those elected between 2010 and 2015 and only 8.3% of those elected during the parliaments in which Tony Blair was prime minister.
BuzzFeed News also looked at other factors that might influence an MP's stance – but these show little evidence of strong patterns. For example, Jeremy Corbyn's support is fairly evenly geographically distributed across Labour's seats, although he has lost the backing of every single MP in the Midlands, traditionally one of Labour's heartlands.

None of the six MPs with seats in the South and South West of England support him either, with the southernmost pro-Corbyn MP being Kate Hoey in Vauxhall.
London itself is divided, and, as the map shows, Owen Smith failed to convince two of his fellow MPs from South Wales to back his leadership bid.
The analysis by BuzzFeed News showed no clear evidence that the gender and race of MPs affects support for Corbyn: Female MPs and black and minority ethnic MPs were neither notably more or less likely to back the leader than their male and white counterparts.
Data used in this piece was accurate based on the public statements of MPs as of 1 September. If you are a Labour MP and feel your position has been incorrectly represented in these charts, please email marie.leconte@buzzfeed.com and we will be happy to update.