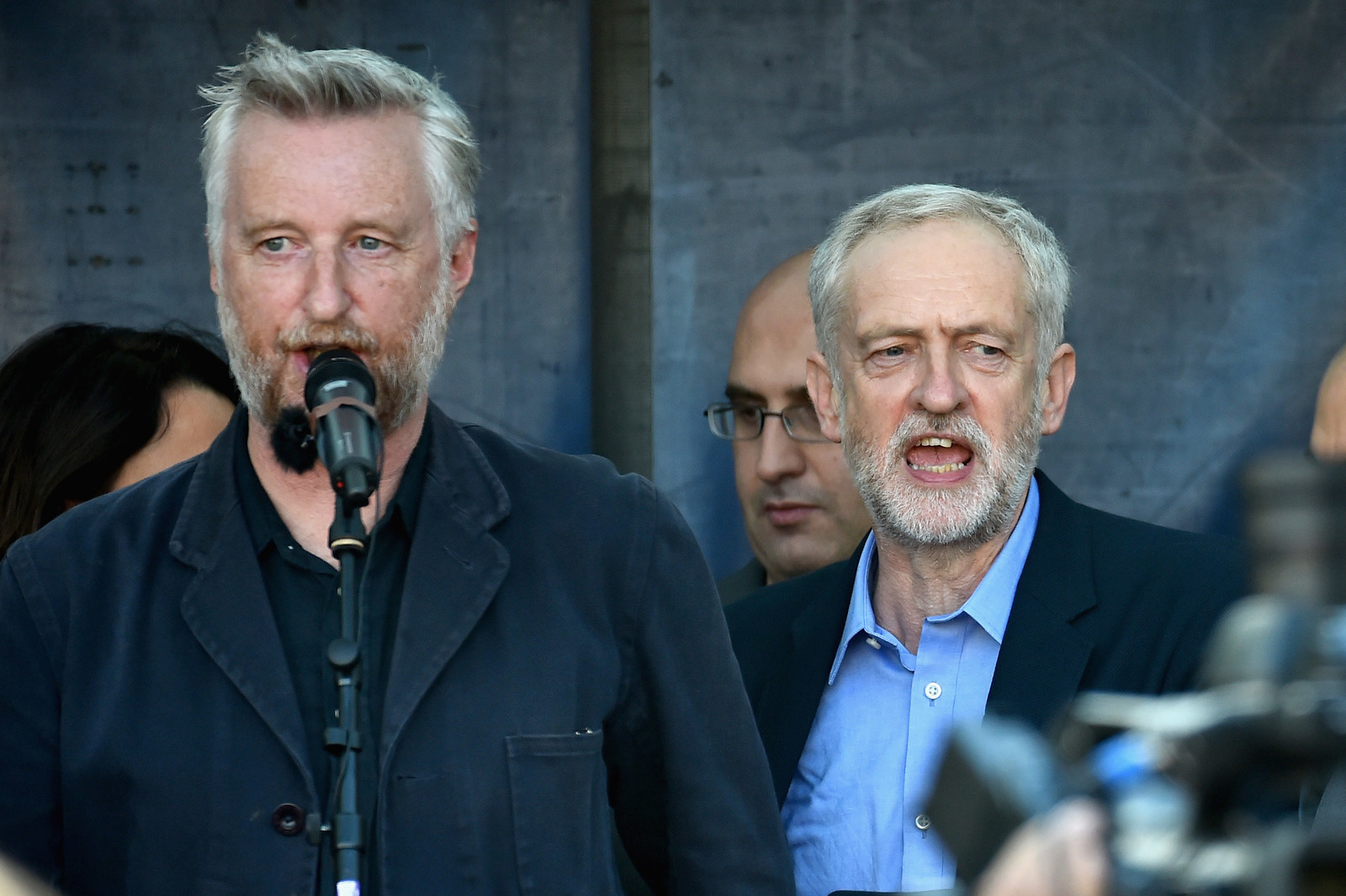 Left-wing singer-songwriter Billy Bragg has accused the Times of "twisting" his words in a story that suggested he was no longer supporting Jeremy Corbyn for Labour leader.
The story, published on 16 August with the headline "Corbyn is stuck in the last century says Bragg", used quotes from Bragg's show and Q&A at the Edinburgh Book Festival.
"I worry about Jeremy that he's a kind of 20th-century Labour man," Bragg said on the night, adding: "We need to be reaching out to people. We need to be working with everybody we can because you can see what happens to a political party that becomes tribalist. We can't afford to go down that route if we are to retain the ability to represent ordinary working people."

Using those quotes, the Times concluded that Bragg "could not understand why the party was not talking about progressive ideas", and was "warning that under Mr Corbyn it was in danger of imploding like the party had in Scotland".
The piece also referred to Bragg as a "previously loyal supporter".
Student Jack Slater tweeted the article, saying Bragg had "joined the long and growing list of people who don't believe Corbyn can lead a strong opposition", but the singer replied to deny the claim:
Bragg also made his position on the Labour leader clear, saying he had simply been attempting to raise a few particular issues.
He then denied claims he had turned on Corbyn in an interview for the sake of publicity and expressed anger at Rupert Murdoch, who owns the newspaper.
BuzzFeed News has reached out to Billy Bragg, who declined to comment, and to The Times, which had not responded at the time of publishing.
Looks like there are no comments yet.
Be the first to comment!