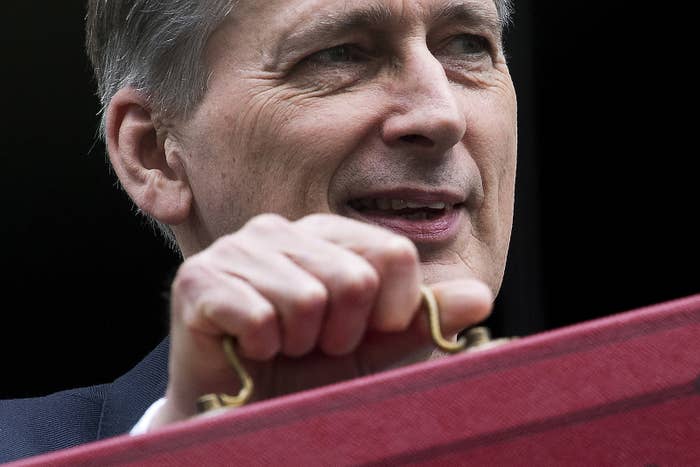 This is Philip Hammond, the chancellor of the exchequer.
On Wednesday, Hammond delivered his first Budget. The most controversial announcement was a 2% increase in national insurance contributions for self-employed people.
This has upset not just self-employed people but also some Tory MPs who point out that the party promised at the last general election that it wouldn't raise taxes, including national insurance.

And during that campaign, the Tories repeatedly accused Labour of planning a national insurance hike.
1. This is then PM David Cameron attacking then Labour leader Ed Miliband over national insurance rises.
2. This is Cameron insisting that raising national insurance would be bad for families and the economy.
3. On the same day, Treasury minister Matt Hancock added a fancy banner to the attacks on Labour.
4. Twenty minutes later, minister Greg Hands joined the attack.
5. The Tory press office joined in, hitting out against then shadow chancellor Ed Balls.
6. It did it again a few weeks later.
7. Here is then chancellor George Osborne making the Tories' own position clear.
8. And Cameron made it even clearer.
But at least all this made the Budget entertaining for someone.