I'm Trying To Stay Romantic In A World That Doesn't Want Me To
For the daydream believers.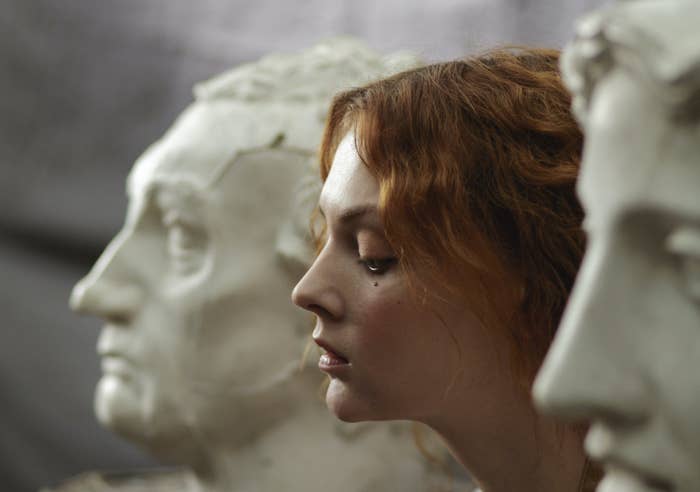 SUBWAY SANDWICHES are first romances, as much as that might disappoint you. King Street Wharf is strangers finding connection. Merino wool suits are second chances. Grilled cheese toasties are commitment.
And age thirteen is being called a slut for the first time.
There is not a place, not an object or sound that I won't imbue with meaning. I don't mean to — I'm sure life would be more peaceful if I didn't — but in Swiss trains, secondhand brass candlestick holders and shitty, lightweight strollers, I can't help but recall a lesson and memory. It gives my life so much beauty and it gives my pen movement — but as I'm getting older, more and more pain is being assigned to everything around me. With each passing year — from that time a boy I thought was my friend hissed that slur at me — it is getting so much harder to be a romantic.

MODERN PHILOSOPHERS aren't very kind to romantics. My favourite, Alain de Botton, laments the absence of reason as romantics would have it, to all spheres of life. He might have a point — "We have the technology of an advanced civilisation balancing precariously on an emotional base that has not developed much since we dwelt in caves. We have the appetites and destructive furies of primitive primates who have come into possession of thermonuclear warheads."
Perhaps I will have to relinquish my claim to the philosophy for saying so, but I agree there are spheres of life in which reason must be paramount — finance, business and science, to name but a few. Romantic though I am, I would loathe emotion being the controlling element in any of those spaces. Furthermore, I've also found there are spaces where, despite my dearest wishes and earnest efforts, romanticism simply can't hold possession.
Motherhood doesn't fill all the spaces within me — not even close. I've had poetry spoken to me by a man who only wanted to manipulate me. I feel writing is my vocation, but am constantly being made to justify it as an occupation. And over and over, I've seen soulmates in people who only see me as a woman.

THIS IS WHERE, if I were fortunate and the universe was designed by romantics, I'd write of that boy, who grew to be a man, who apologised for having inflicted that pain on me. Even to tell you he remembered that afternoon at the train station, as I do. But we met once more years later and neither that cutting remark — nor the one following, where he threatened me with a brick through my window — seems to have warranted an apology in his eyes. From adolescence, life has been trying to teach me the world is not for romantics.
Still, I will defend that there are parts of life where it doesn't at all benefit the world to be sharp edges and the starkest of blacks and whites. Doomed love affairs and short-lived friendships still stretch your heart to dimensions that make room for future loves. Writers and musicians and artists are always made to justify their plainly illogical occupations — but I venture that nobody has ever felt their soul moved by a spreadsheet.
Roses may die, but only after having lived for beauty and the joy that they impart.
And once — during that same adolescence when I first had rose-coloured glasses stolen from me — I sat across from a man on a train crossing snow-covered landscapes, weeks after high school graduation. We spoke for the duration of that trip, every choice we ever made bringing us together for four stops, then never again. My friend and I scoured op shops for brass candlestick holders that have at one point, sat in many different homes — but now light my family dinners. And after the birth of my first-born, when all I could hear were words discouraging travel after children, a cheap, lightweight stroller held my son and brought me the streets of Vietnam, which now holds us in its memory.
This world may not have been made for romantics, but within it, we have made so many more of our own.