Woman, Actually is the little corner of BuzzFeed where Mariela Summerhays writes about everything and anything to do with being a millennial mother — a woman first, mother second. Yes, you'll read about the glorious struggle and joy of child-rearing — but also about relationships, mental health and more. Because as it turns out, growing up doesn't stop at motherhood.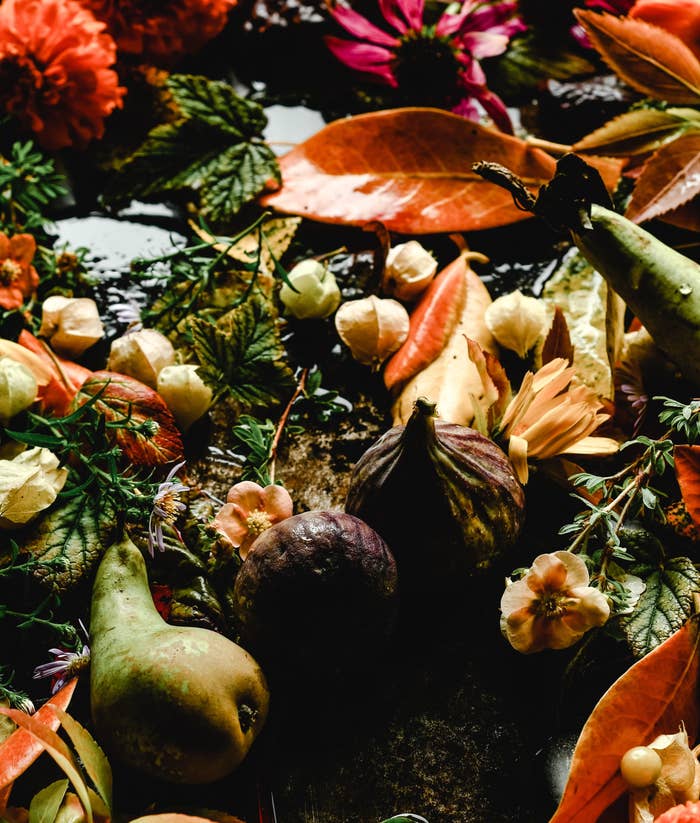 THE FIRST I STARTED thinking about what kind of mother I'd be, in any serious way, was second, maybe third year of university. I took a class on developmental psychology, and time and time again, over the duration of a semester, we went back to how the way we are raised affects the kind of people we become. Most took their knowledge to future careers as social workers and counsellors; but mine, I've taken to motherhood.
I remember writing, in response to exam questions, that authoritarian parents will often raise obedient adults with low self-esteem; so I give my children space for risk-taking, for arguing, for discussion. I recall the lesson that permissive parents raise thought-leaders — so often were they given charge of their own upbringing — but often the anxiously-attached, so I give my babies boundaries.
And everywhere — in bachelor degrees, books on philosophy, from parents with adult children — more than anything else, it has been impressed on me that parents are the bedrock upon which children place their faith in the possibility for a secure life. Be flawed, yes; but ultimately, you must be the reason your children believe that things can be fixed, can be forever. Some truths aren't for childhood — their entire emotional wellbeing as adults depends on it.
So I cut apples into perfect wedges, removing the pips and core, so they know that love can look like service and hope that when they get older, they'll recognise it when it's given to them. I tell them every morning and every night that I love them, on the days they welcome it and on the days the words are just another piece of lint in the air to them, so they believe that some things are dependable and are to be counted on. And when my daughter cries and tells me she never wants another family and that she wants to live with her father, siblings and me forever, I tell her that, darling, you can stay here for as long as you like.

WHAT MY DAUGHTER can't yet know, is that much of growing up has not been losing fear of what I don't know — of what moves the trees in the dark by my parents' wheelie bins, or at what age I will die — but gaining fear of what is certain. Fear of knowing that whatever evil exists doesn't just wait outside, but can live in me. She is too young, too innocent still to know that as much as I hope I am a good person, I can be fearful, can hurt people I care about — and that possibility exists in all people.
My darling girl can't yet know about Sylvia Plath's rotting figs, falling by her as she sat at the foot of the tree; for now, it's enough that she knows that a day at the park means the ocean will have to wait for another. I can't yet tell her about the conversations my friend and I have about our lives on the eve of thirty and how much more rooted they are from a decade ago. How back then I cried bitterly upon learning that I wouldn't graduate from my degree on schedule; but now change is not so simple as six months, but sometimes, an unfixed amount of time to uncover old wounds and hurts, and of staring in the face of lifelong harmful beliefs and behaviours.
And life will teach her soon enough — just not now — her mother is still growing up as she is; and my girl can not play with her siblings under her parents' gaze forever.

SO HERE, under the piles of essays I've published on the internet and the years we still have ahead, is this note for my daughter to discover, like the "Mummy loves you" I'd write on her bananas when she first went to preschool. Here are the truths I couldn't, only nights ago, yet tell my daughter about her mother and growing up.
The last of them, I hope she's uncovered herself, by the time she's old enough to read this — is that if I've done right by her, my daughter will be excited to leave our home and its four walls one day. That even with its staircase and bedrooms, study and all; it will still be too small. Hopefully, by the pools I encourage her to jump into, the talents I raise her to be proud of; the apple slices, the excitement I express every time I see her at the end of the day — even this flawed, ever-learning woman can raise a daughter who knows that, the only thing scarier than leaving home, would be to stay.