Rihanna and A$AP Rocky officially started dating some time last year, thank goodness. They're the best!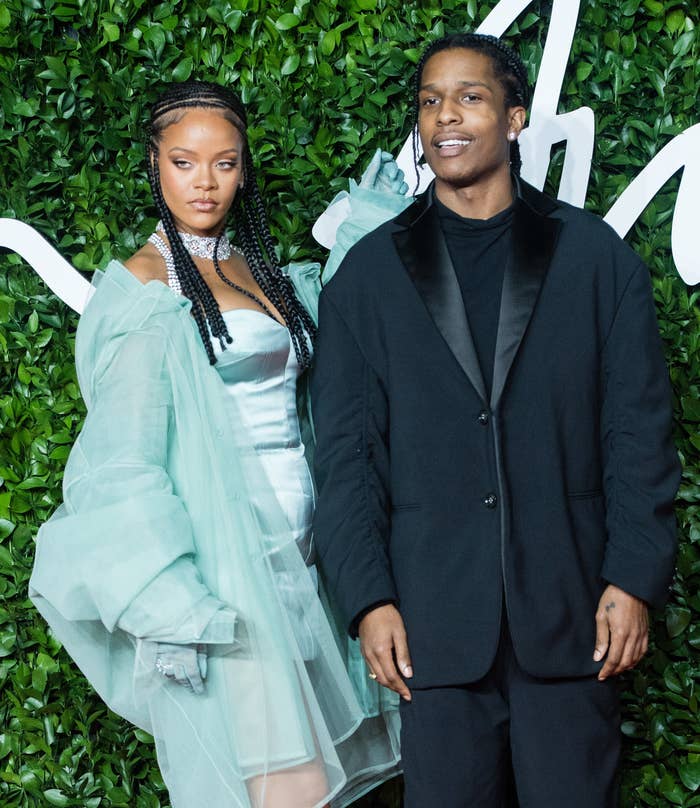 The pair have been pretty secretive about their relationship. Like, no one is totally sure when they got together, but we do know that A$AP told GQ that Rihanna is "the love of my life."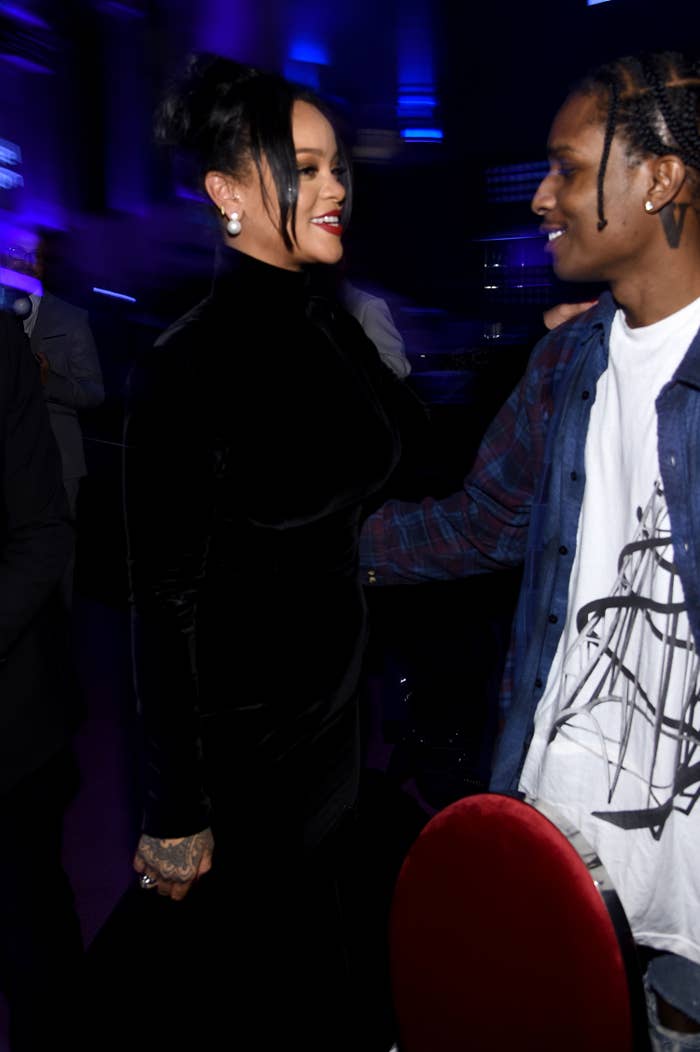 "She amounts to probably, like, a million of the other ones. I think when you know, you know. She's The One," he said.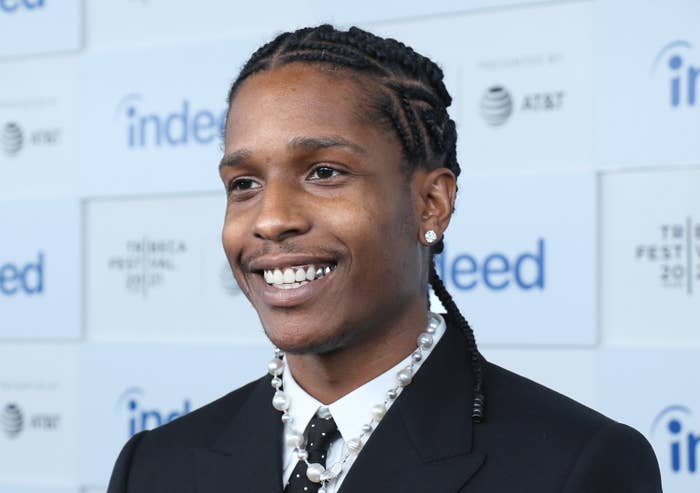 Then something amazing happened.
Earlier this week, Rihanna and A$AP Rocky were photographed during a date night in NYC.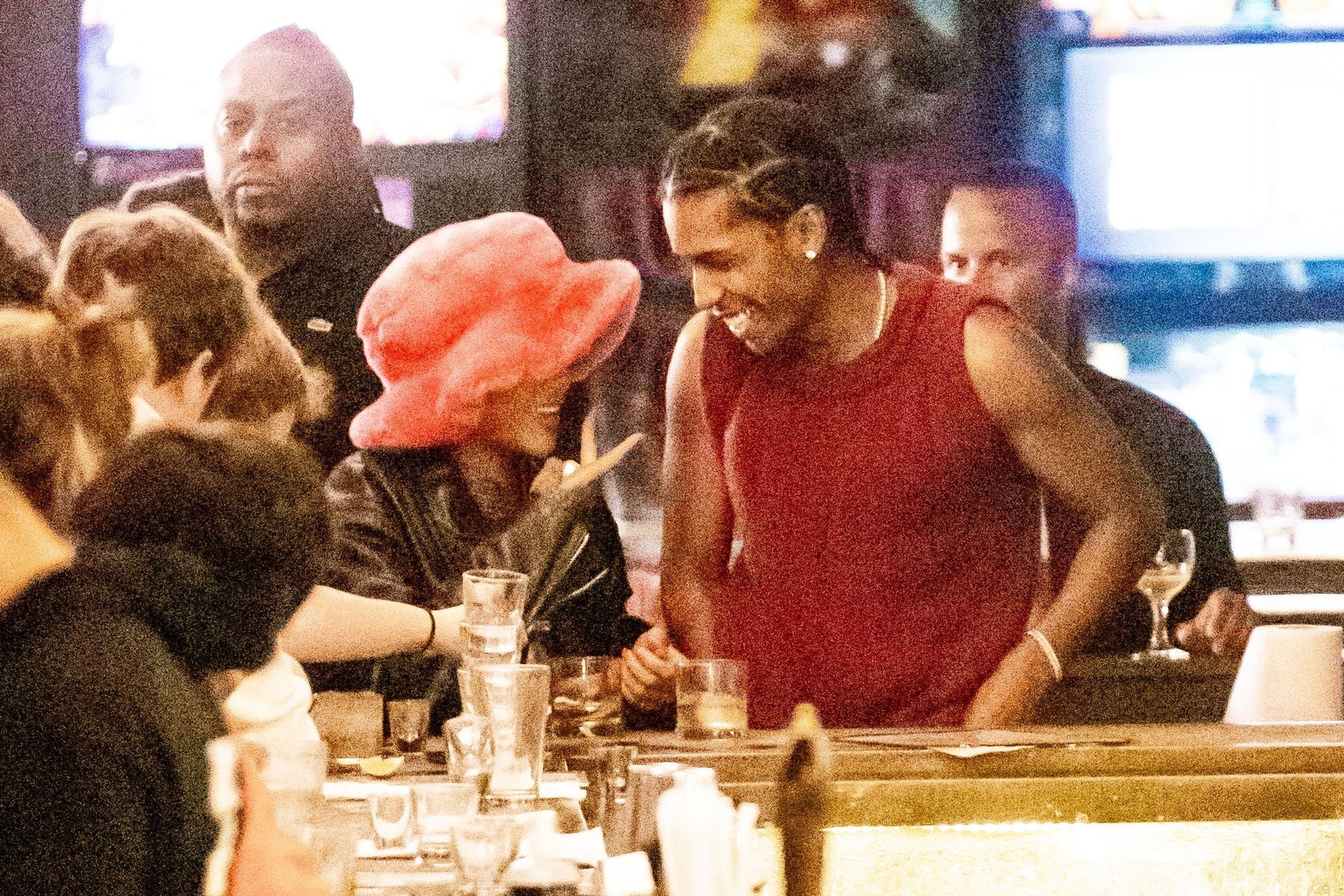 Posted up at the Soho Barcade, an arcade that doubles as a bar, the pair were photographed making out and just having a grand ol' time.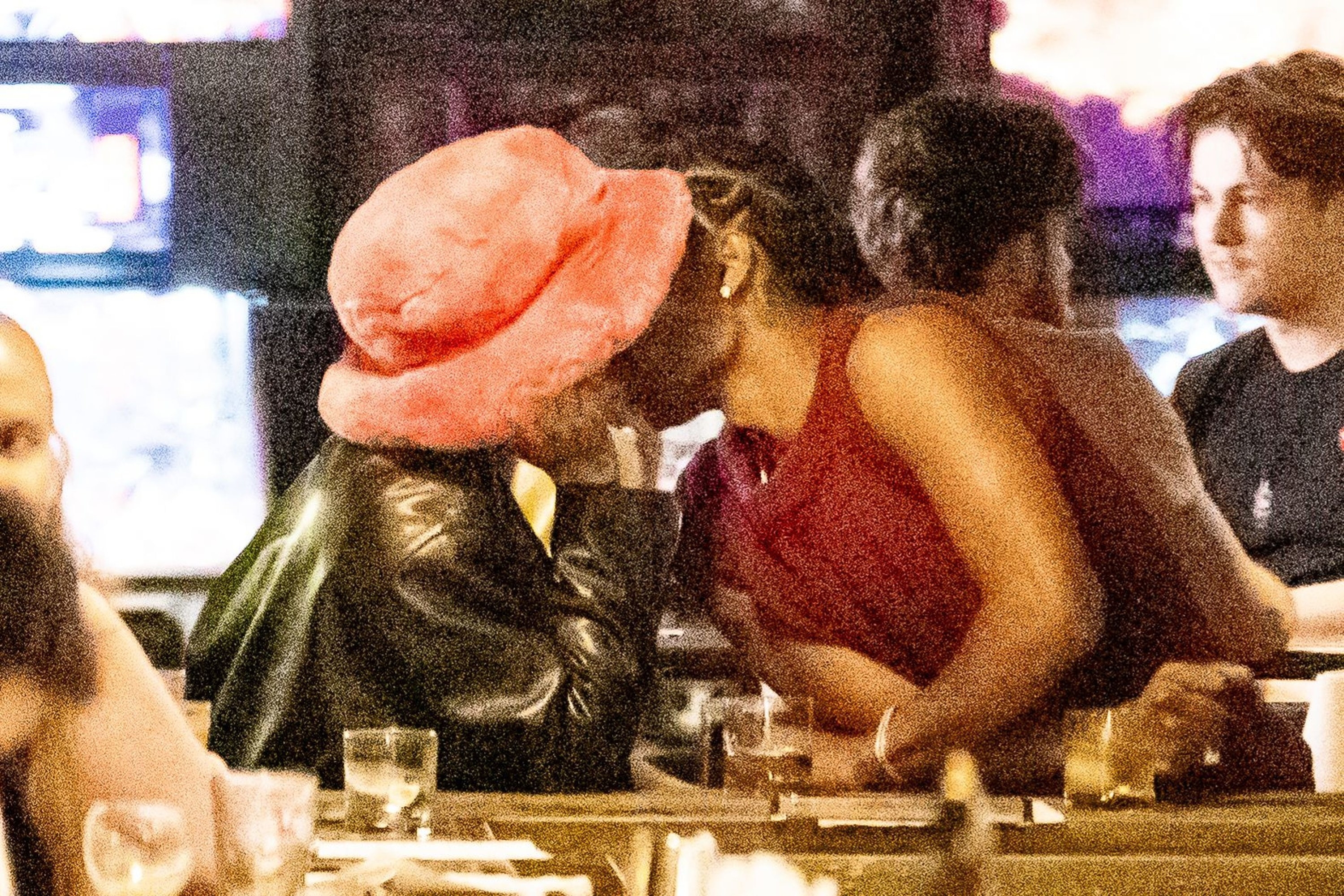 And look at Rihanna's furry pink bucket hat! Stunning!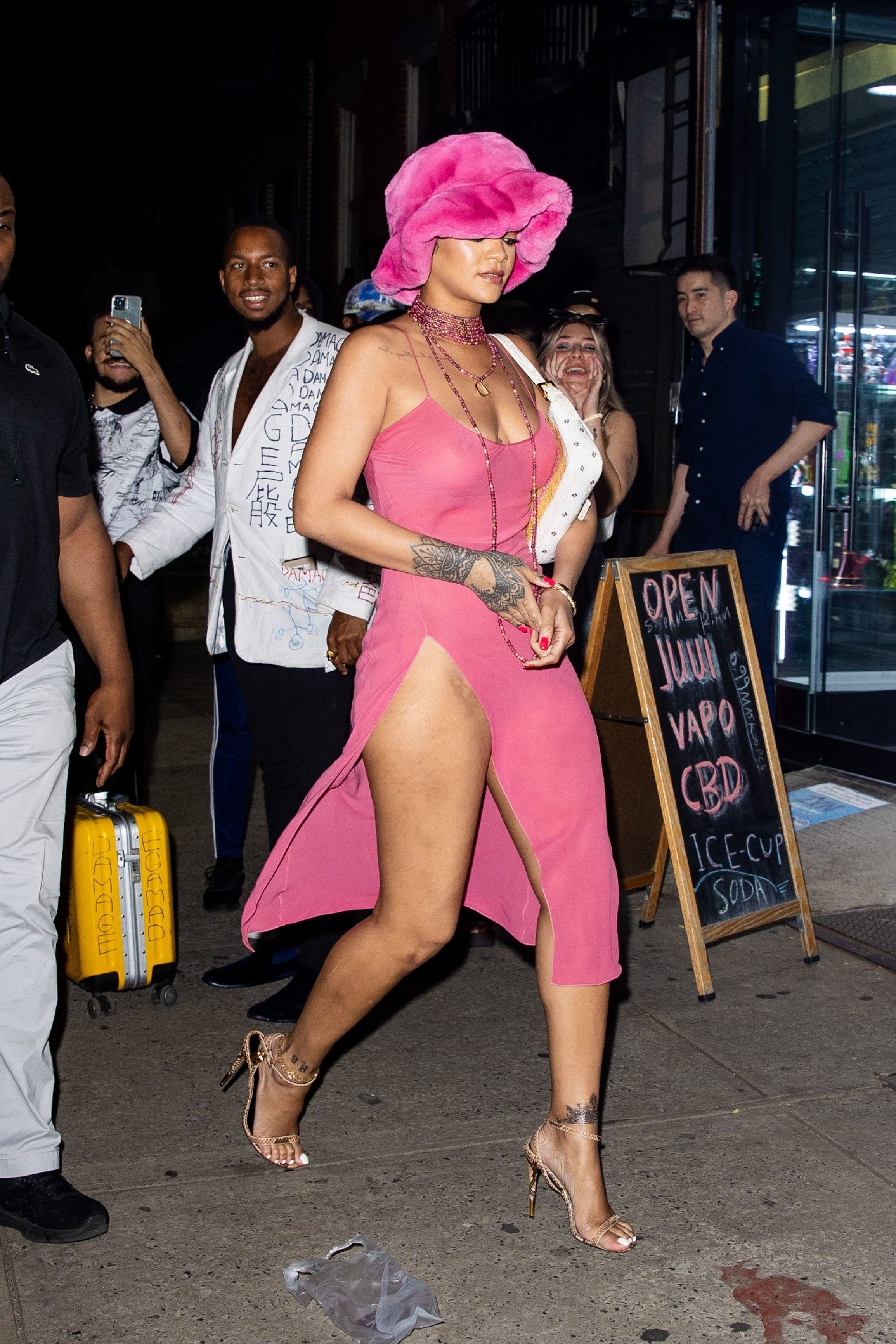 A$AP Rocky wore leather pants, complementing Rihanna's leather jacket, and if that's not love, I don't know what is.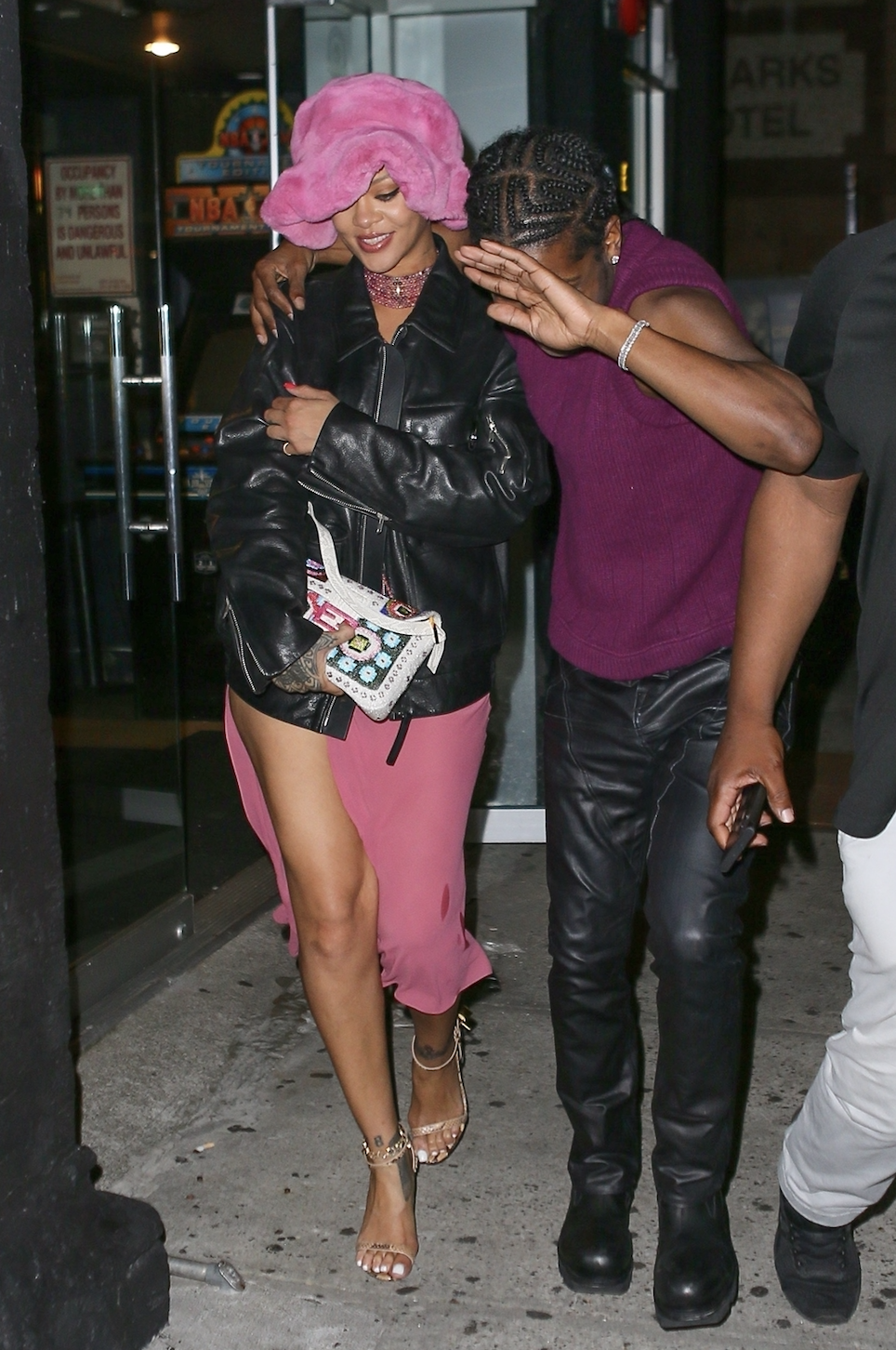 Congrats to these two talents for finding each other! I hope their summer is filled with hot dates and PDA shots.