"Happy birthday to my brother for life!!! Have the best birthday Ye! Sending you love and endless blessings!!" she wrote in the caption.
Kim commented on Khloé's post, sharing the red balloon emoji. That's a symbol of approval, as far as I am concerned!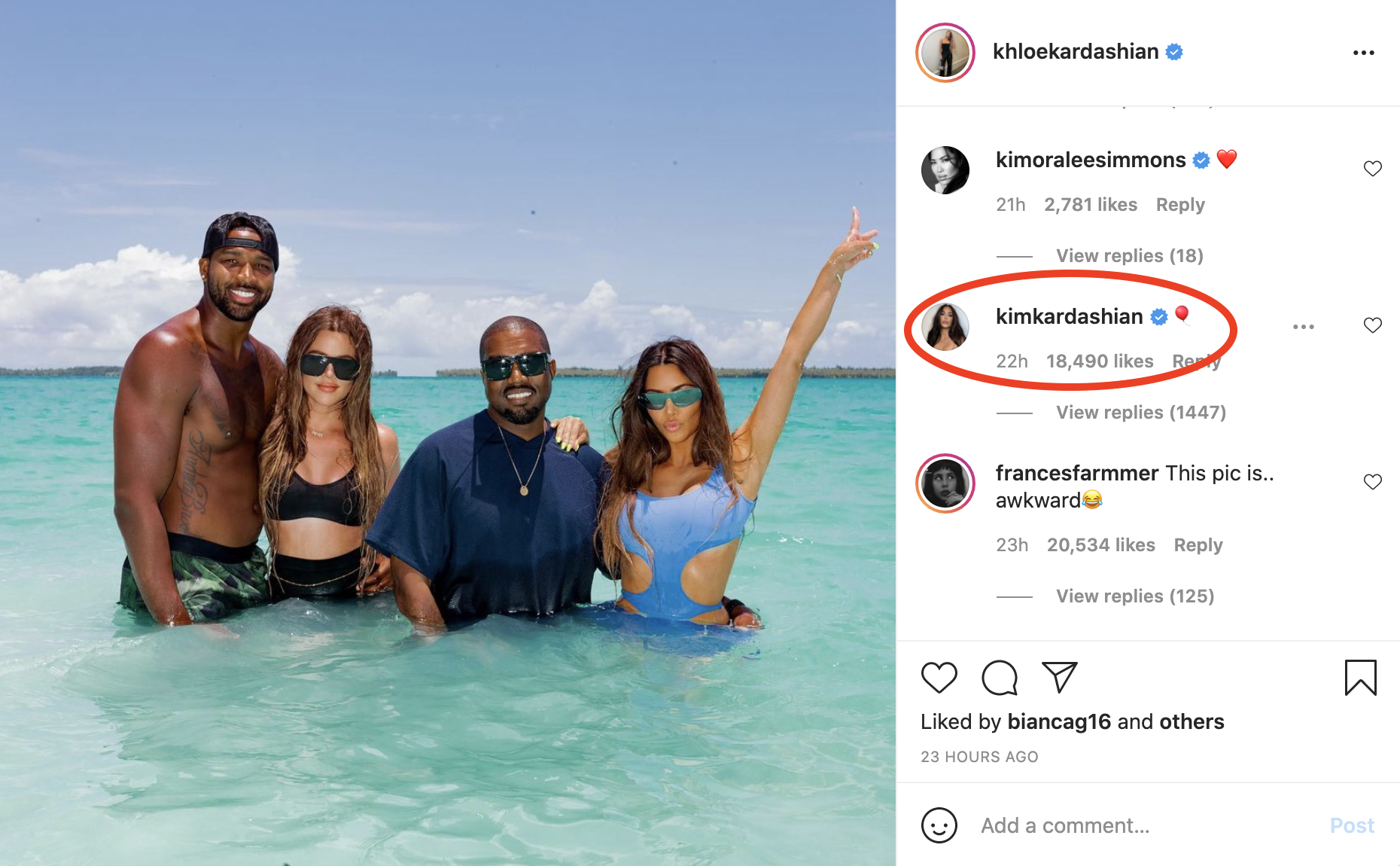 The post is a nice gesture, right? Well, not everybody thought so.
One commenter tagged Kim and wrote, "I'm sorry, Kim. The whole 'brother for life' thing is too petty for me. Your sister[ly] bond should be much stronger than feeling the need to say that."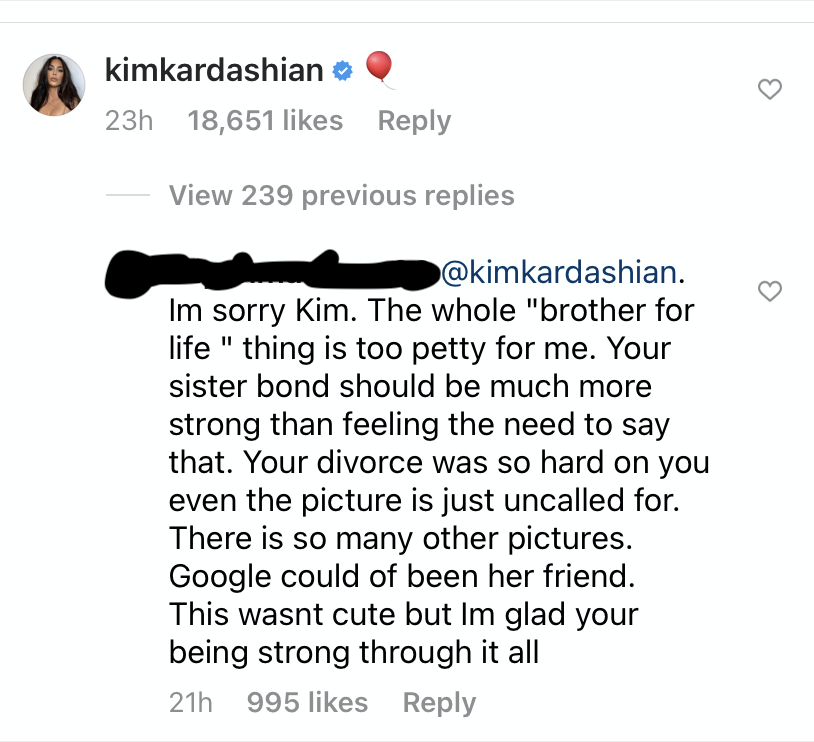 Understandably, Khloé Kardashian was not about it. She fired back.
"Why are you even commenting on something you know nothing about? You don't think me and my sisters talk about one another's feelings?" she wrote.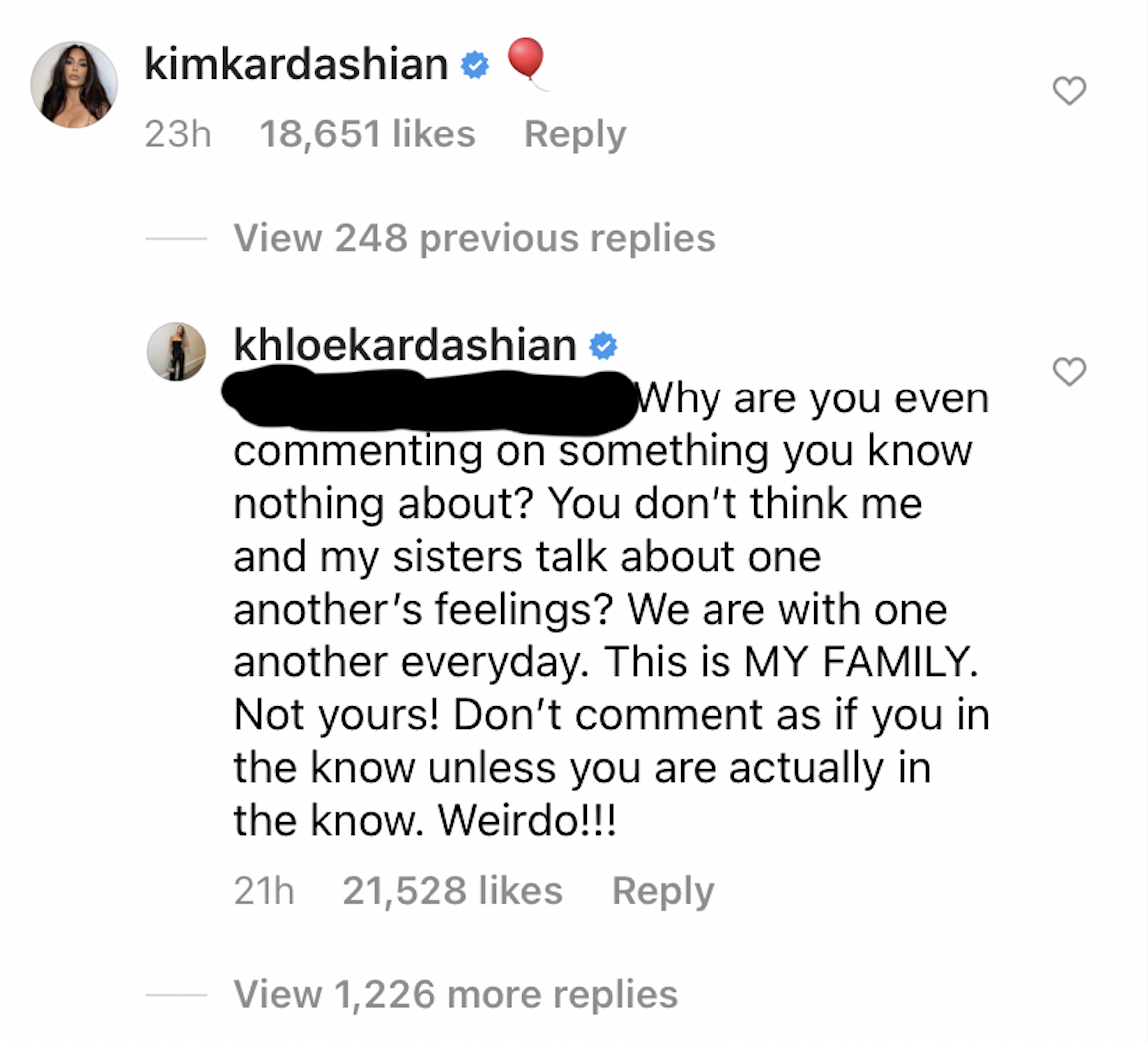 "We are with one another everyday. This is MY FAMILY. Not yours! Don't comment as if you in the know unless you are actually in the know. Weirdo!!!"
In conclusion, it's best not to comment on other people's family dynamics.
Oh, and don't mess with Koko.