I'm going to give it to you straight: Netflix canceled superhero series Jupiter's Legacy, and that's such a bummer.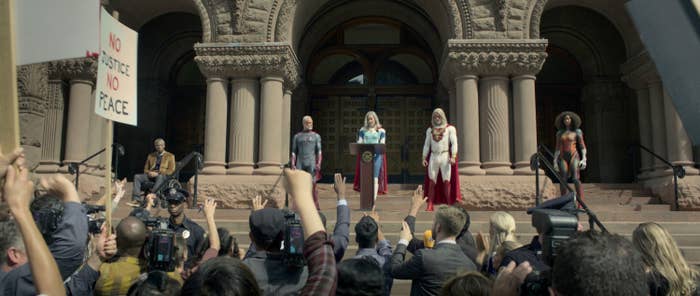 If you haven't watched it yet...what are you waiting for?
Mark Millar, one of the creators of the Jupiter's Legacy graphic novels, announced the show's cancellation on Twitter — just one month after it premiered.
Justifiably, fans were upset.
But no one had a better response to the cancellation than actor Josh Duhamel, aka Sheldon Sampson on Jupiter's Legacy.
Rocking Sampson's long gray beard and hair, he posted a shirtless selfie on Instagram.
"When you get dumped by @netflix and have to put yourself back out there.... #sexysantasummer," he wrote in the caption. "What's up, @hulu?"
How flirty! Something tells me he's going to be just fine.