The couple first started dating back in 2017 and announced their engagement last December on Instagram.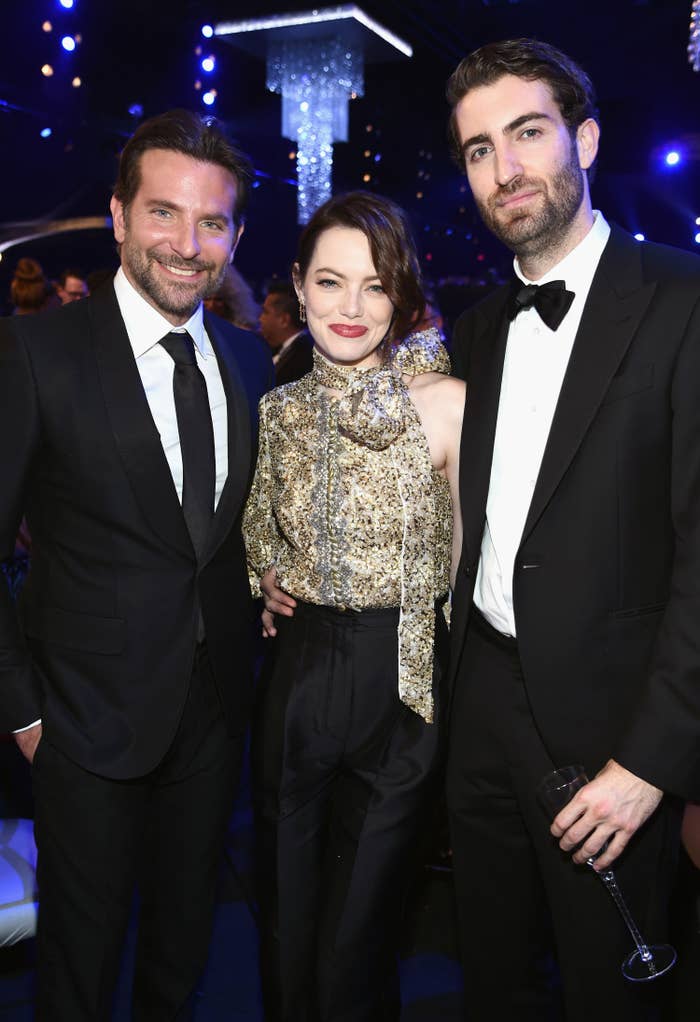 As much as I love their love, they are so rarely pictured together.
Emma and Dave were photographed at a Padres baseball game earlier this week, and the pics are adorable.
"La La Land...Naaahhhh... More like, Padre Land!" Mark Grant, TV color analyst for the San Diego Padres, posted a pic of himself with the couple. "Thanks to Emma Stone and her Husband David McCary for visiting us in the booth. It was truly a pleasure! Go Padres! #bestactress."
"Great to meet Academy Award winning Best Actress Emma Stone and her husband Dave McCary from Saturday Night Live," wrote Don Orsillo, a TV play-by-play announcer for the San Diego Padres. "I mentioned I have done a few films myself #Dontourage @Padres."