21 Times The Internet Roasted The Shit Out Of "Harry Potter"
"Don't worry if you peaked in high school. So did Harry Potter."
1.
When Potter finally got called out for involving everyone in his save-the-world drama.
2.
When Dumbledore was accused of creating an architecturally regressive work environment.
3.
When Harry Potter was just another statistic.
4.
And when being "The Chosen One" only carried him so far.
5.
When Dumbledore became Dumble-dirty.
6.
When Amy Schumer said what we were all thinking.
7.
When the competence of Hogwarts professors was called into question.
8.
When Harry overlooked Ron for, like, the 500th time.
9.
When someone pointed out the most unrealistic thing in the series.
10.
When the internet had enough of J.K.'s unchecked creative license.
11.
When we all realized that Harry was not Harvard-bound.
12.
When the internet gave us the SparkNotes version.
14.
When J.K. got lazy.
15.
When someone pointed out that Draco Malfoy and Eminem might be twins.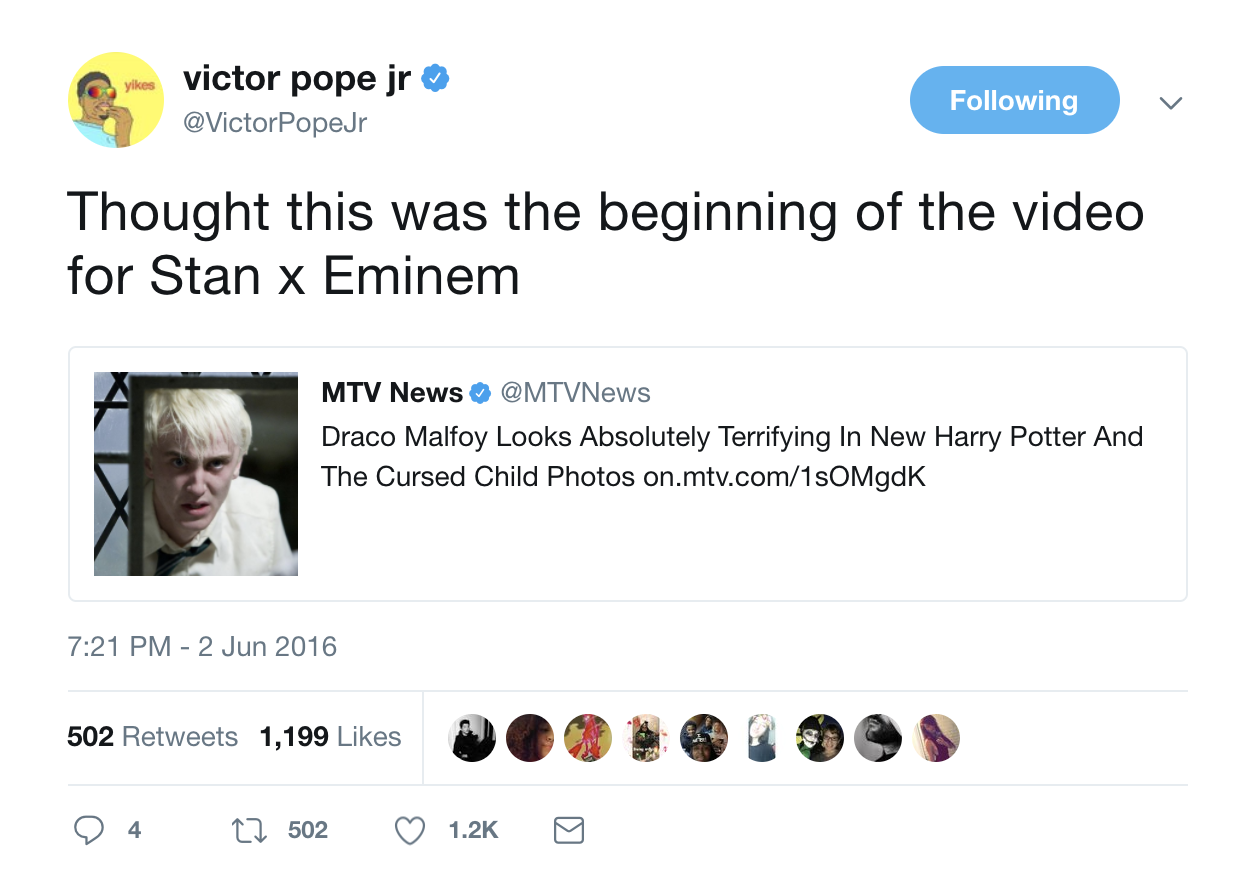 16.
When the Dursleys were finally able to use that cupboard under the stairs for storage.
17.
When pie charts cut deep.
18.
When even the innocuous act of blinking wasn't safe from the internet's crusty, crusty claws.
19.
When we were reminded that Potter will always be a lil nerd boy.
20.
When the internet rewrote Harry Potter and made it better.