Pin it!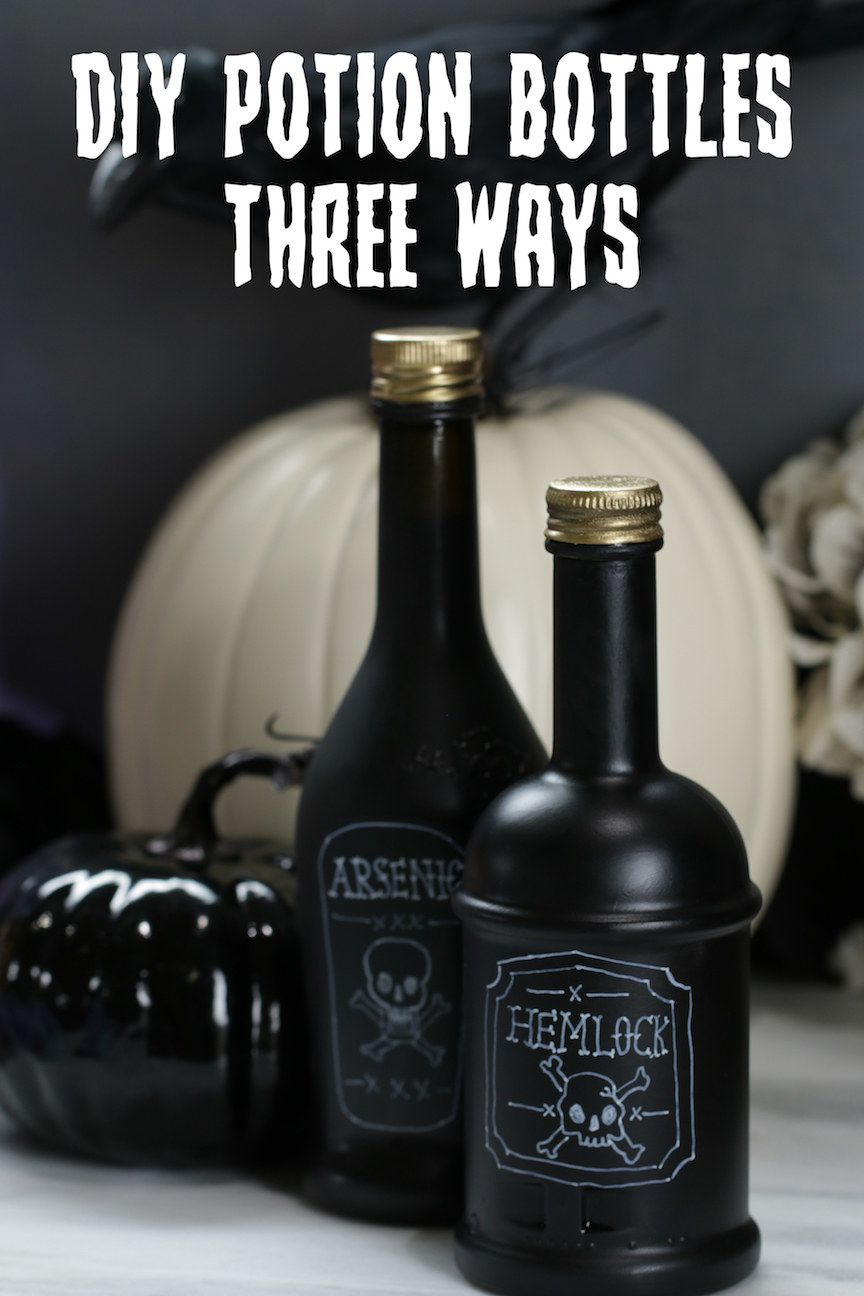 Supplies:
Empty glass bottle
Bowl
Corn syrup
Food coloring
Halloween ornament
Scissors
Fine glitter
Funnel
Instructions:
1. In a bowl, mix in a few drops of food coloring and glitter to your preference
2. Pour into a glass bottle using a funnel.
3. Hot glue an ornament to the opening.
4. Twist wire around the neck for added decoration. You can also wrap the bottle in LED string lights for even more sparkle!
Instructions:
1. Peel the label from the pill bottle.
2. Write a spooky label on the bottle using a marker or pen.
3. Outline the lettering with hot glue.
4. Spray paint black.
5. Brush over details with metallic paint.
6. Glue twine around neck of the pill bottle.
7. Paint wooden knob black, then repeat with metallic paint.
Supplies:
Empty plastic or glass bottles
Instructions:
1. Spray paint glass and plastic bottles with black chalkboard spray paint.
2. Draw labels onto the bottles using a chalkboard marker.
Follow BuzzFeed's Nifty on Facebook for more mind-blowing hacks and DIYs.
Looks like there are no comments yet.
Be the first to comment!