This folding board will solve all your laundry problems...well, mostly just the messy folding...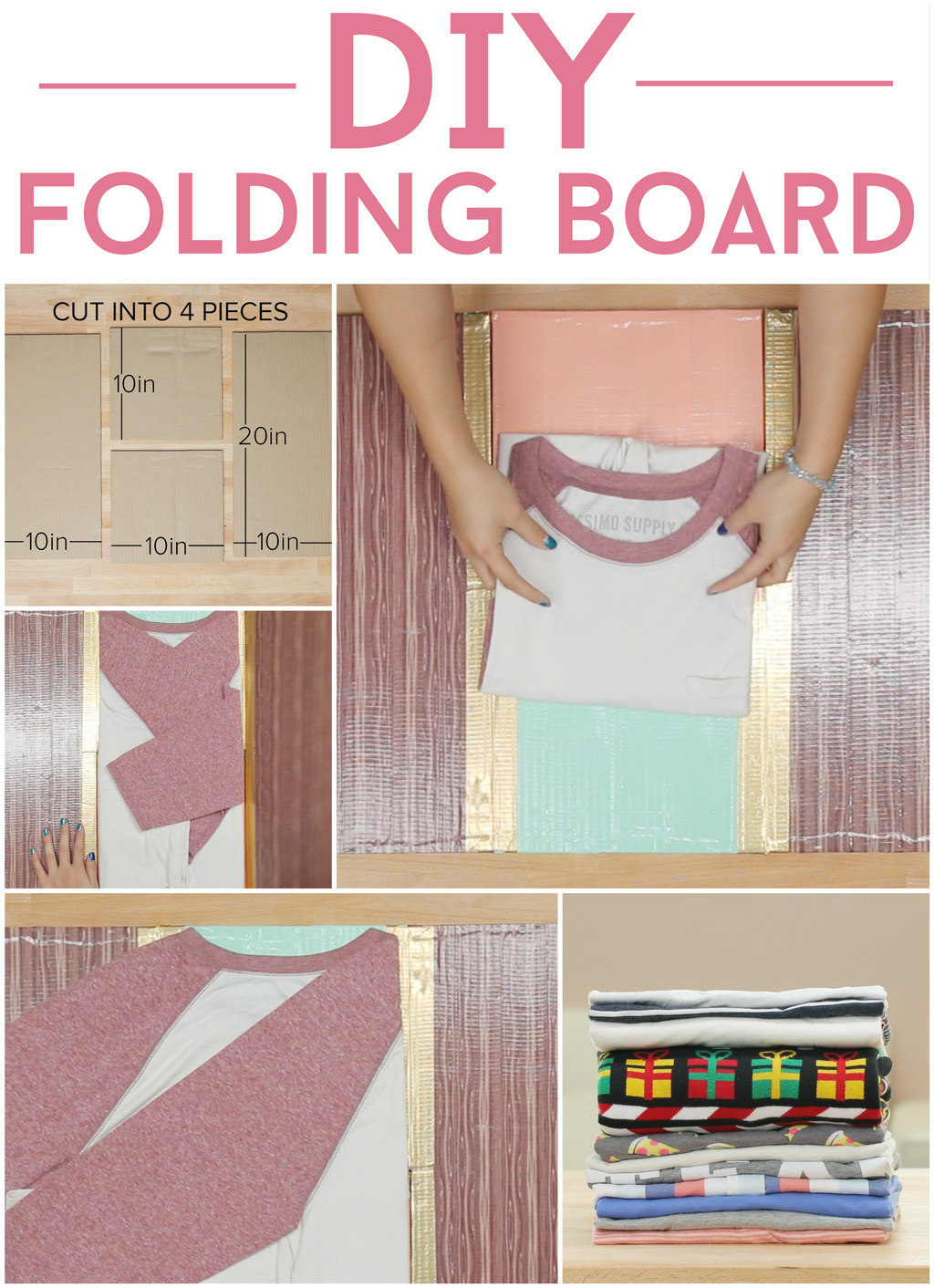 You will need:
*Cardboard: (10x10)x2, (10X20)x2
*Duct tape (Decorative Patterns optional)
Instructions:
Cut out two 10"x20" cardboard pieces and two 10"x10"cardboard pieces.
Cover each piece in duct tape. Pattern/color optional. start by covering the edge with a strip of tape. Neatly fold the corners over and continue down the board with tape until you reach the end. Repeat on the other side until the board is completely covered.
Lay the pieces out so the long pieces are vertical and on the outside, and the square pieces are in the middle, on top of each other. Flip the right long piece over and line up with the left edge of the top square piece. Place tape along the edge and wrap around both pieces.
Open up the vertical piece and tape the inside edge as well. Repeat for the left and bottom edge of the top square, joining the two vertical pieces and the bottom square piece to the top square piece.
Cover the corners for a 'antique book' look.
COMPLETE!
Follow BuzzFeed's Nifty on Facebook for more mind-blowing hacks and DIYs.