Learn how to hide bra straps and stopped being stabbed by your underwire here: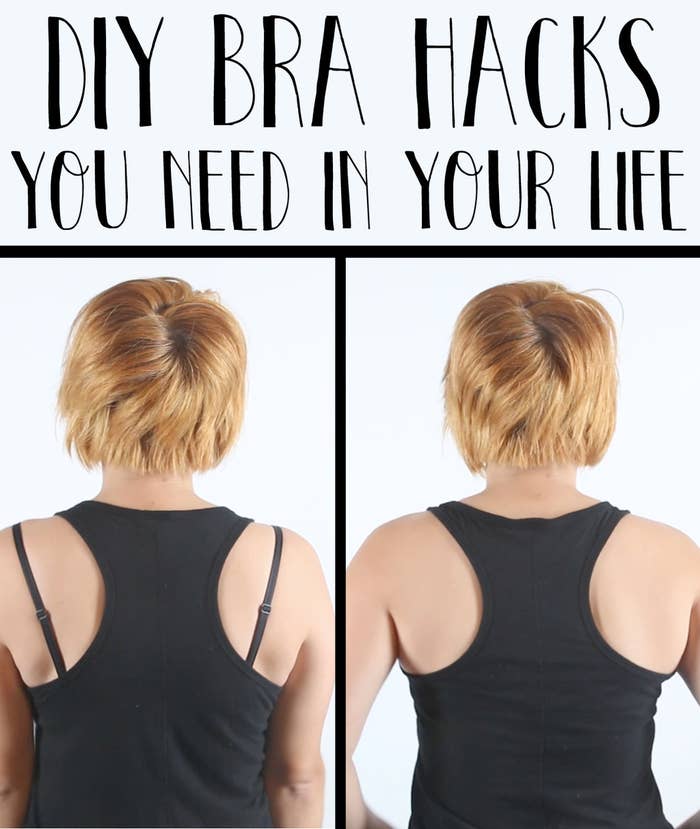 How to hack:
INVISIBLE RACERBACK:
Clip the paperclip onto the two straps in the back to hide them.
LOWER BACK BRA EXTENSION:
Cut a Bra Extender in half. Measure elastic long enough to go around your waist. Sew the Bra Extenders onto the elastic, making sure both are facing the same side.
UNDERWIRE QUICK FIX:
Push the underwire back in. Cut out a small strip of moleskin. Tape it over the hole. This will hold up until the next wash.
STRAPLESS BRA EXTRA SECURITY:
Take a convertible and detach one of the straps, with the remaining strap, wrap around the bottom of your bra and hook into the back. This will give you extra security and help prevent slipping down.
COMPLETE!