1.
Honey Maid's 'Love' Advert
2.
This Irish Drag Queen gave an incredible speech at their National Theatre.
3.
The teacher who came out in assembly and received this touching email 4 years later...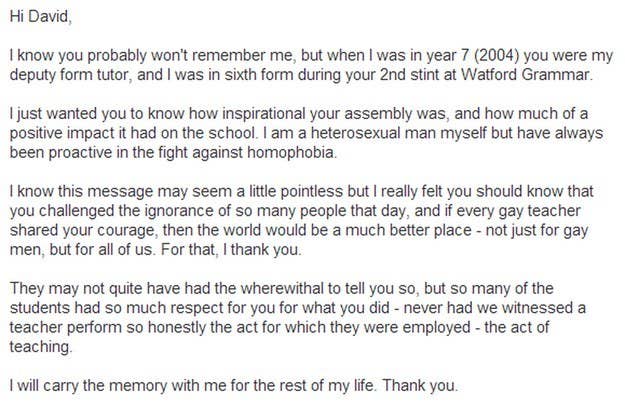 4.
Proud Nightclub owner's response to whether or not it was a 'gay-bar'...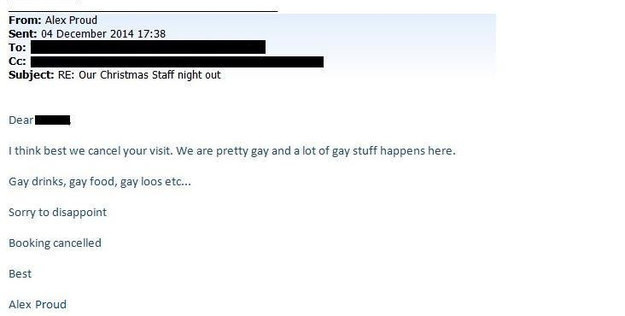 5.
The gay couple who responded so gracefully to homophobic graffiti on their door...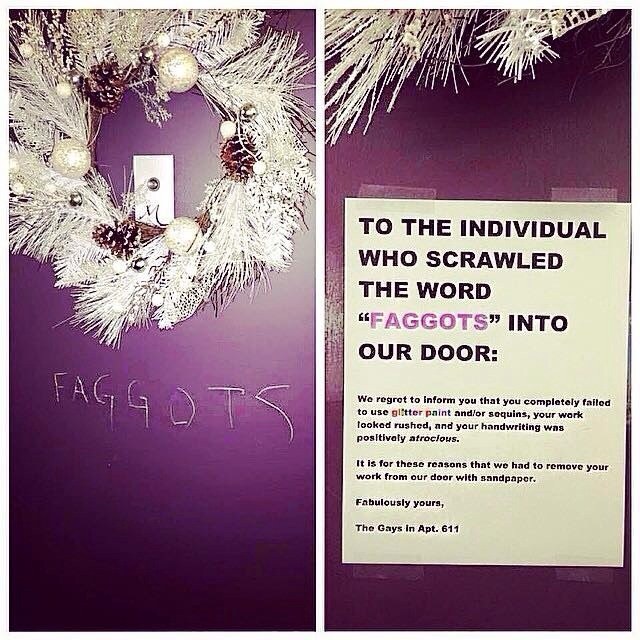 6.
The teen who posted this moving response to his attackers on Twitter...