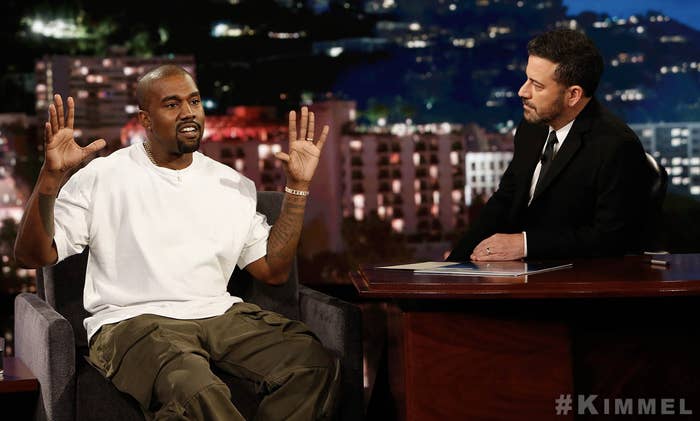 Talking about his support for Trump, West said, "You can't explain love."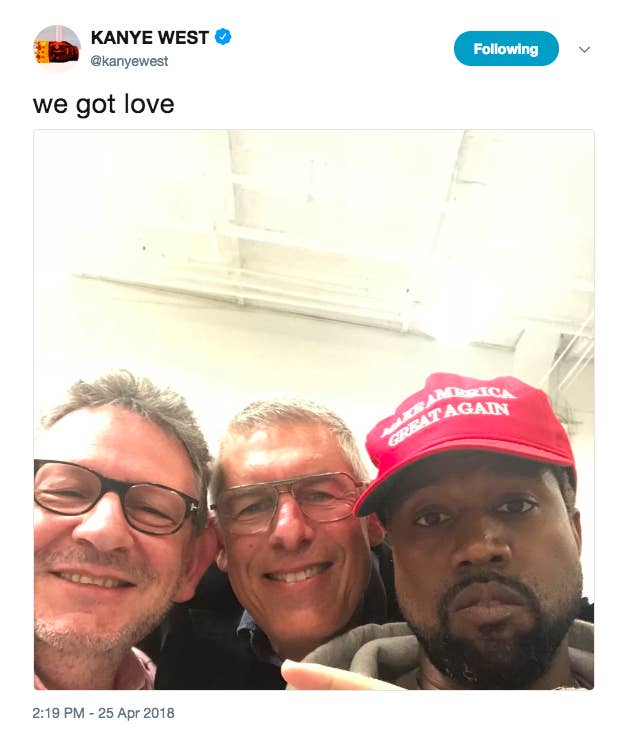 "People got really mad when you were — well, some people were very happy when you said you liked President Trump. Do you like, do you think he is a good president?" Kimmel asked.
West then launched into a very West explanation:
"Just as a musician, African American, guy out in Hollywood, all these different things, you know, everyone around me tried to pick my candidate for me, and then told me every time I said I liked Trump that I couldn't say it out loud or my career would be over, I'd get kicked out of the black community because blacks are supposed to have a monolithic thought — we can only be Democrats and all. ... And it took me a year and a half to have the confidence to stand up and put on the hat."
Putting the MAGA hat on was West's way of saying, "Liberals can't bully me, news can't bully me, the hip-hop community, they can't bully me. At that point, if I'm afraid to be me, I'm no longer Ye. That's what makes Ye. I actually quite enjoy when people actually are mad at me about certain things."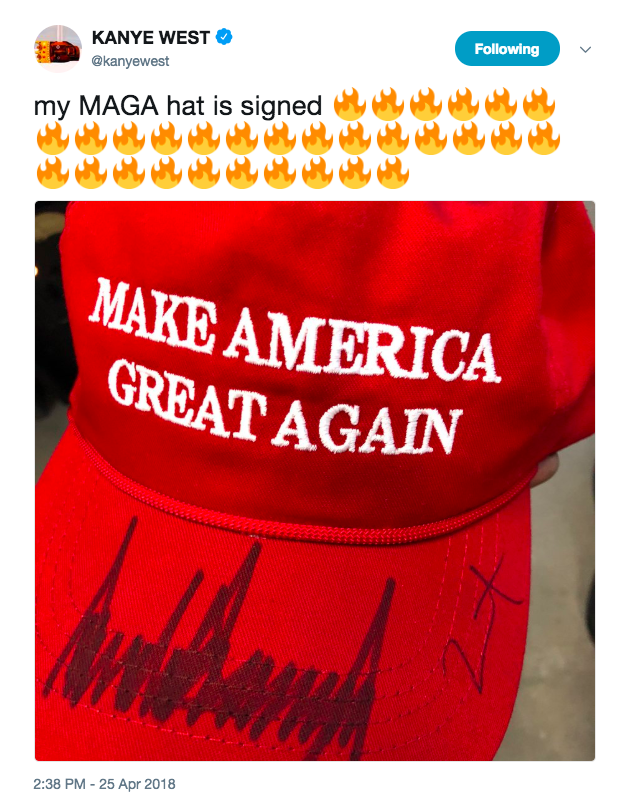 West added, "I actually quite enjoy when people actually are mad at me about certain things."
"You must enjoy it, yeah," Kimmel quipped.
"I actually quite enjoy it," West responded.
Apparently, so does the president, who tweeted his gratitude on Friday.
The rapper and fashion designer also opened up about his bipolar disorder, saying that it manifests itself most when he is in a ramped-up state like he was during an appearance on TMZ.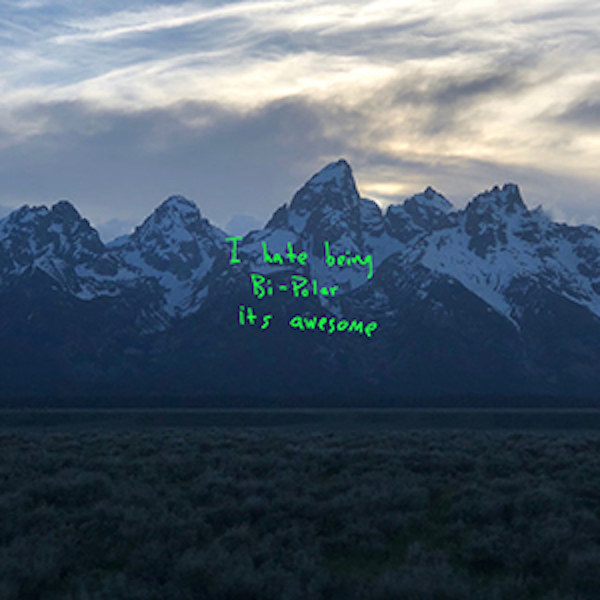 On a lighter note, Kimmel also asked West if he had any interest helping the president's Space Force logo, to which West replied: "I would totally be involved. ... I'm into designing."