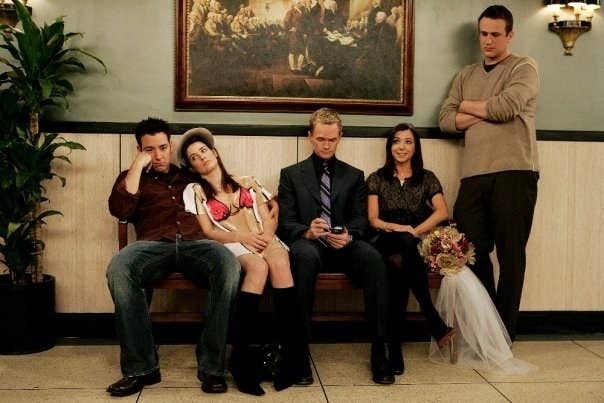 For nine seasons, fans turned to How I Met Your Mother on CBS mainly to laugh. But now, two years after it signed off the air, showrunners Carter Bays and Craig Thomas have revealed the sitcom had some unlikely inspiration: September 11.
"It was around the time of 9/11 and it was actually — and I feel like I've talked to other friends of mine that have had similar experiences — it really was a 'do it now or never do it' kind of moment," Bays told the audience at the opening of the 12th Annual New York Television Festival on Monday afternoon. "It was like, Life is short, this is going to be something we want to do eventually and we should do it. I think that had something to do with it."
The two, who got their start writing for The Late Show With David Letterman in the late '90s, left New York to pursue their sitcom dreams.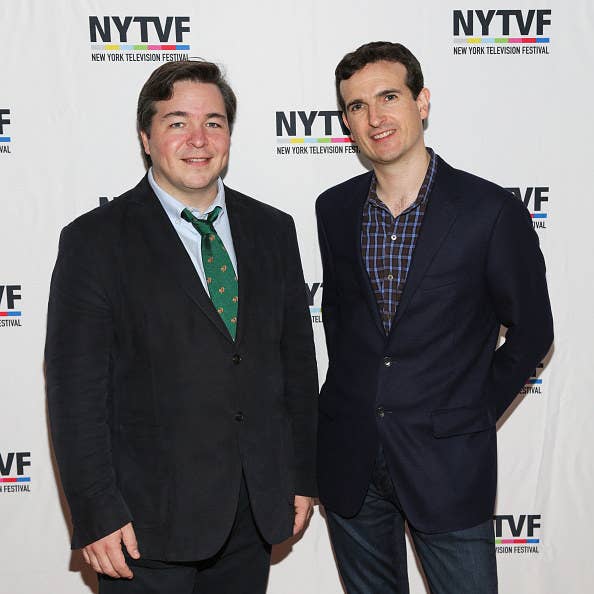 "At that moment it was like, 'Let's get out of New York for a while…' It was tough. I mean we … remember what the city felt like, and what it looked like, and smelled like during that time," Thomas added. "That was like, We have to go write something bigger, we have to write something with emotion, we have to go write something that talks about twists and turns in life. It was a sobering moment."
Though 9/11 doesn't come up on the series, Bays said it "informed How I Met Your Mother in very subtle ways."
"The theme of our late twenties was sort of realizing, like, Wow! Life is really about chapters closing, and things coming to an end, and the world pivoting on an axis in a way that it will never pivot back," Bays said of writing something "so nostalgic" at 29 years old. "I think that's what the pilot of the show was about, and what the whole series ended up being about."