1.
Dresscode: arreglao pero informal.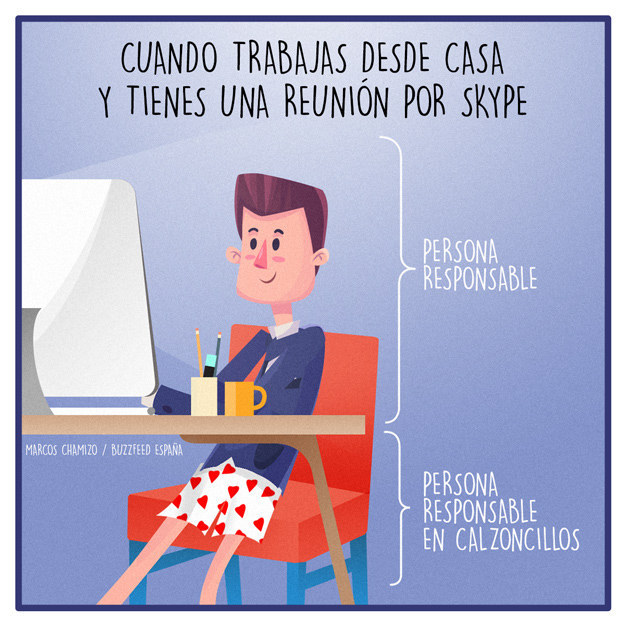 2.
El multitasking.
3.
El lento, LENTO paso del tiempo cuando te sientas a trabajar.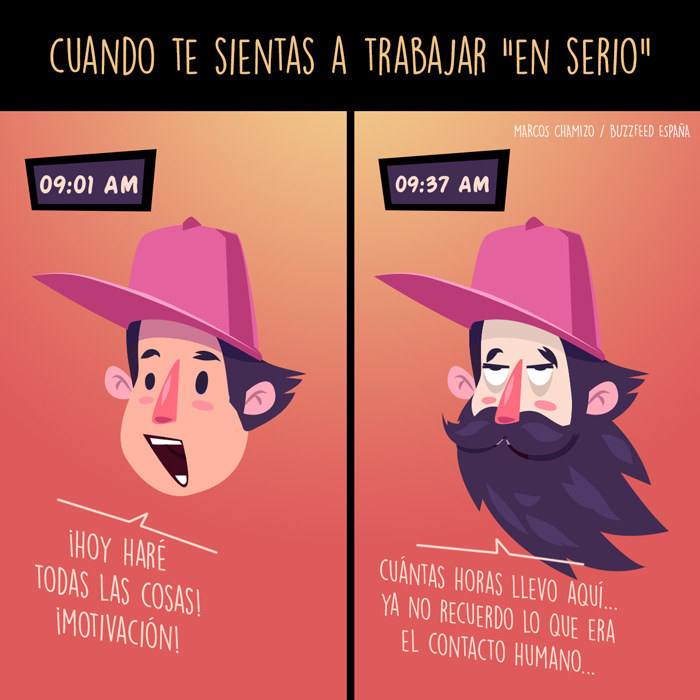 4.
Trabajo en un portátil por la facilidad de movimientos que me da...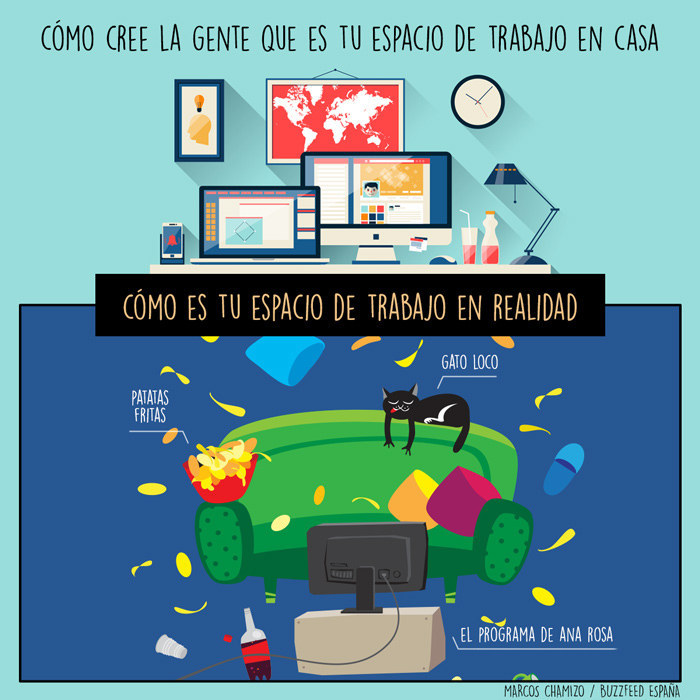 5.
¡Aléjate de mí, Satanás! (Satanás es como llamo a mi PlayStation).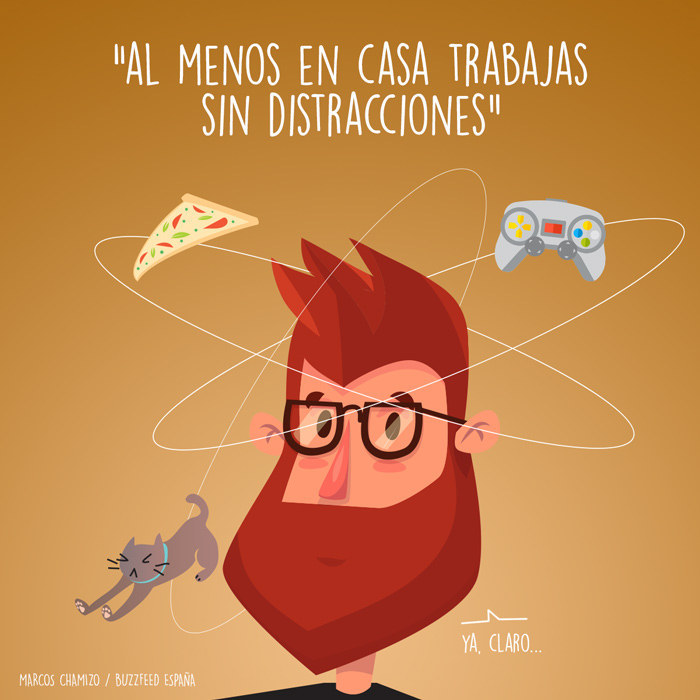 6.
Haces los amigos más insospechados. Porque hace tiempo que no ves a los de verdad.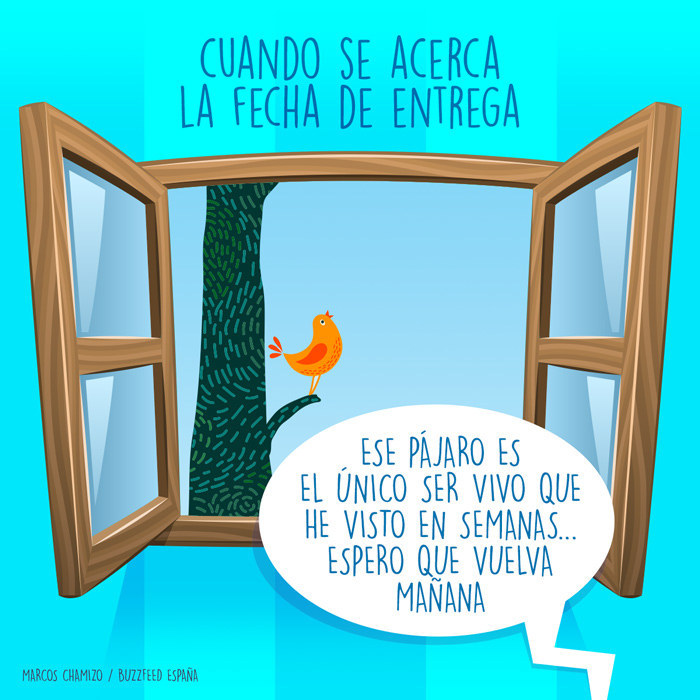 7.
Y eso que, al final, siempre tienes un día completito.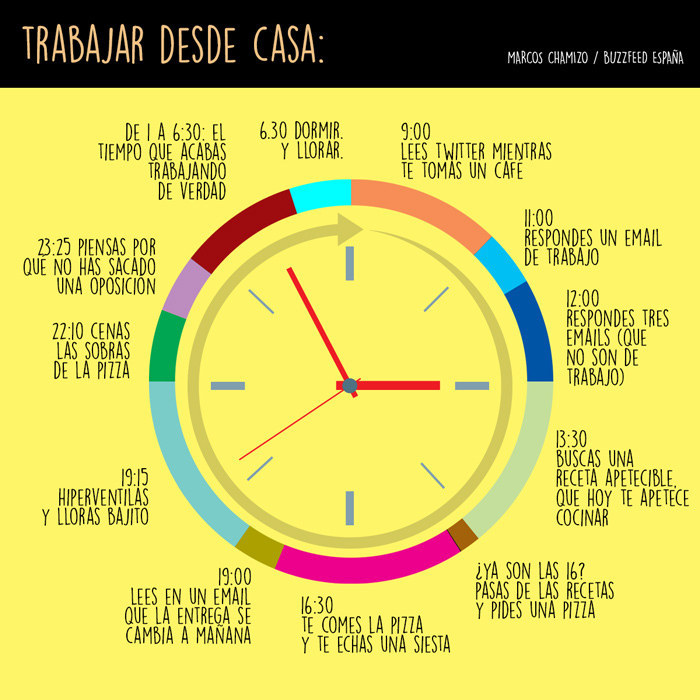 Looks like there are no comments yet.
Be the first to comment!