Purim is the Jews' closest approximation to Halloween. WIth wine, costumes, and campy reenactments of the "Megillah" (which tells the story of the Jews being saved from the evil Haman's annihilation plot), God basically insists upon a good time. Here are some Jews letting it all hang out.
1.
This festive-looking dude keeping the drank flowing.
2.
This Orthodox b-boy tearin' it up, Purim style.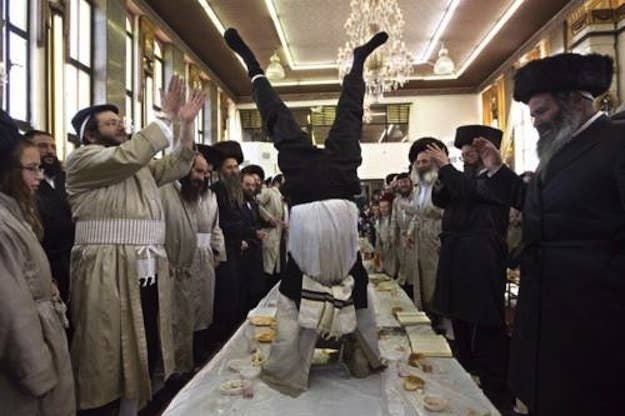 3.
These Crown Heights princesses ready for their big moment at the costume parade.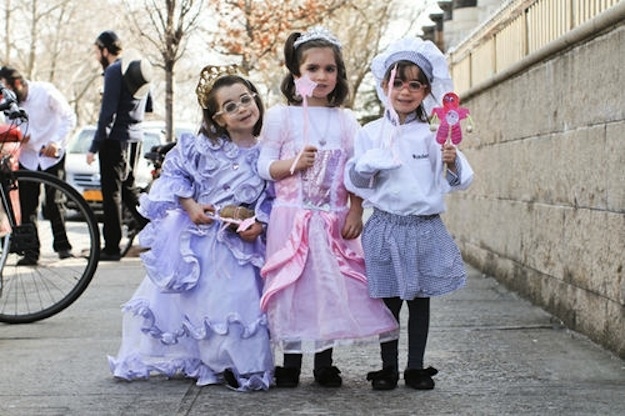 4.
This kid, who is really excited about his King Achashverosh costume.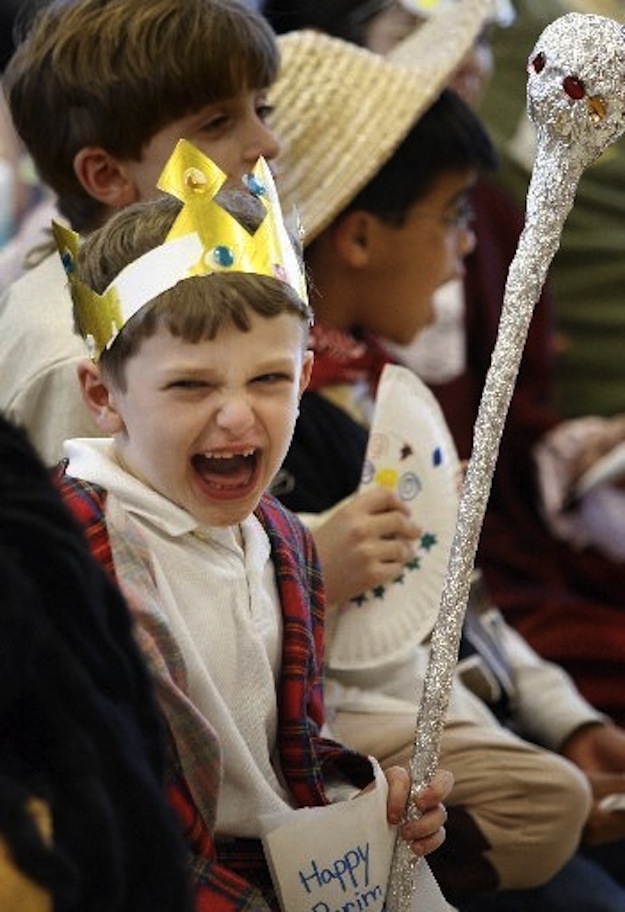 5.
This goofy guy clowning it up at synagogue.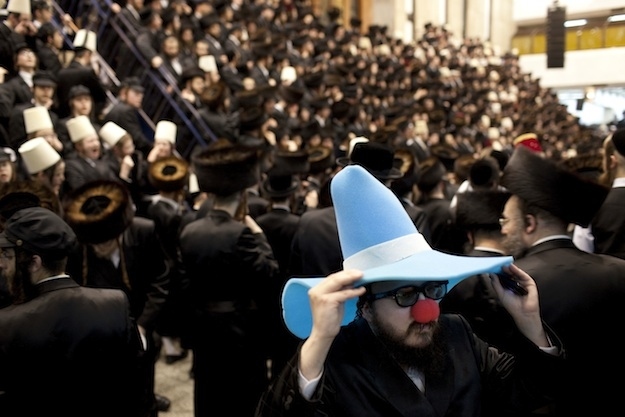 6.
This diligent fellow on bottomless wine duty.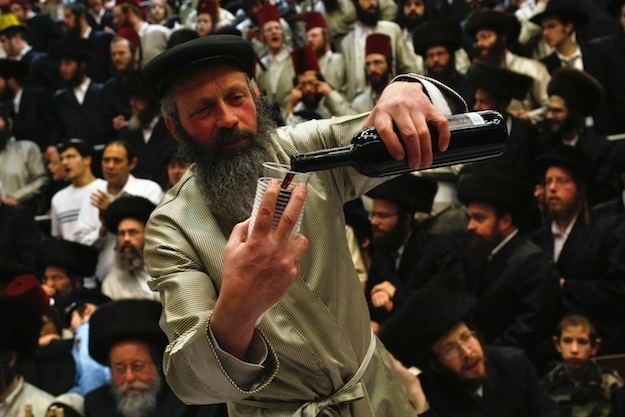 7.
This young Hassidic guy busting a move in Mordechai's honor.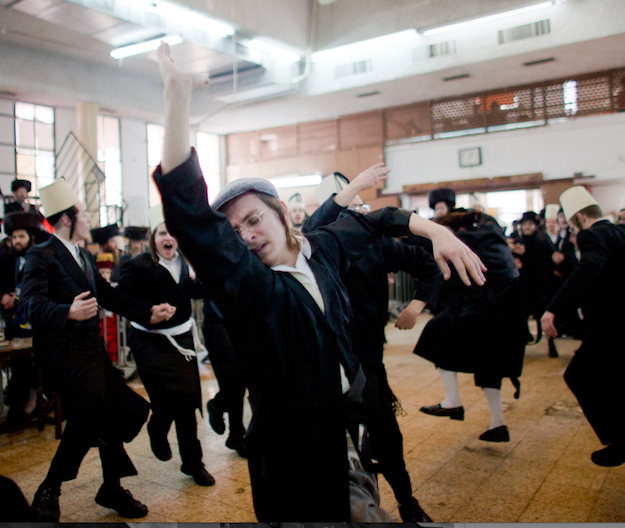 8.
This little girl in Bnei Brak, Israel, who's not gonna let the rain keep her from looking fabulous as Queen Esther.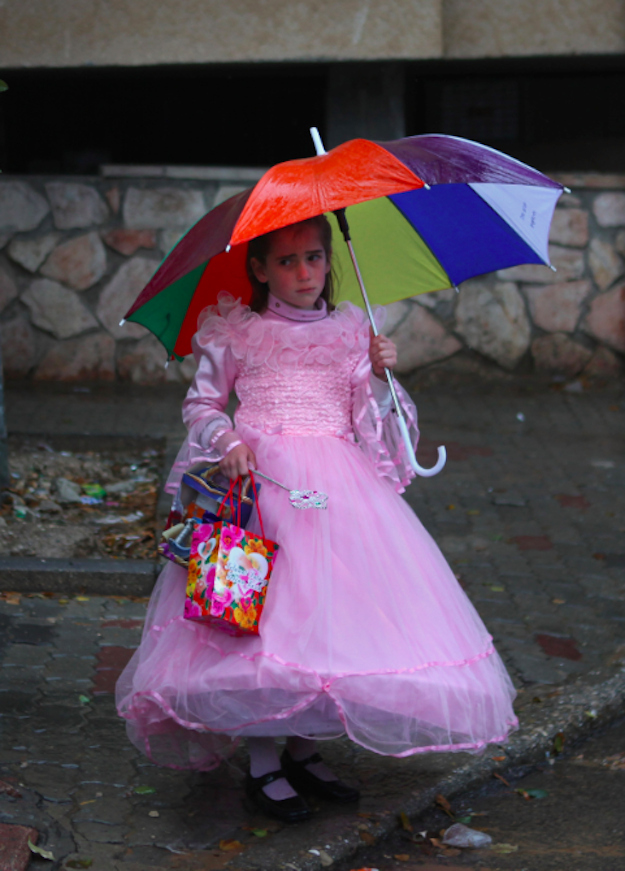 9.
This guy, who peaked a little early during the Megillah reading.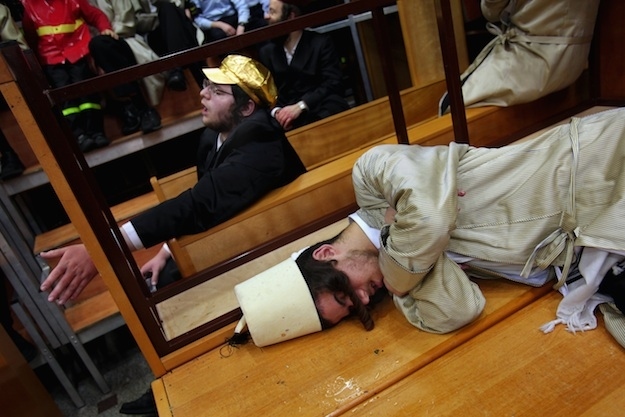 10.
These guys broing out.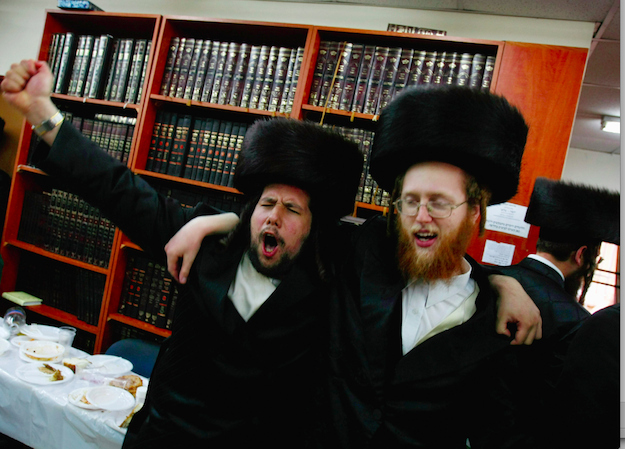 11.
These kids smiling about the pound of Hamantaschen they're about to eat.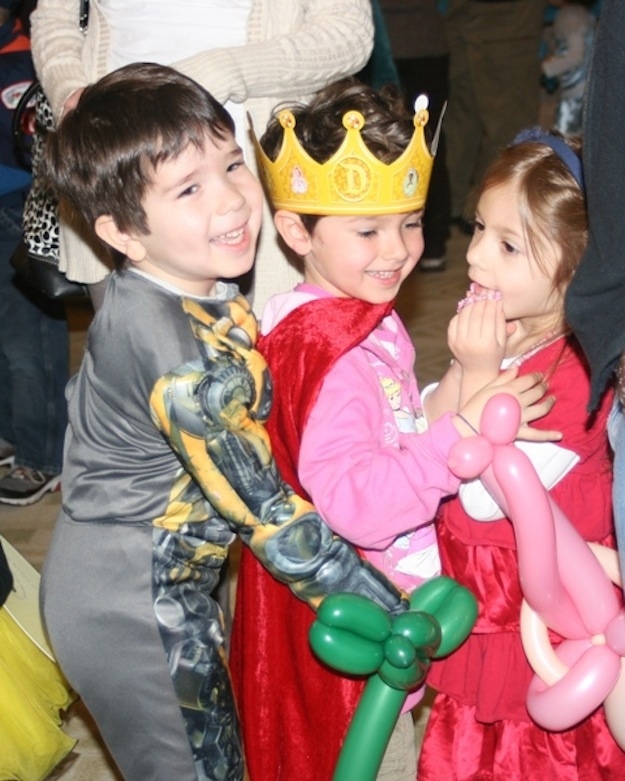 12.
These boys sporting some cool fez headgear for a Purim shpiel in Bnei Brak, Israel.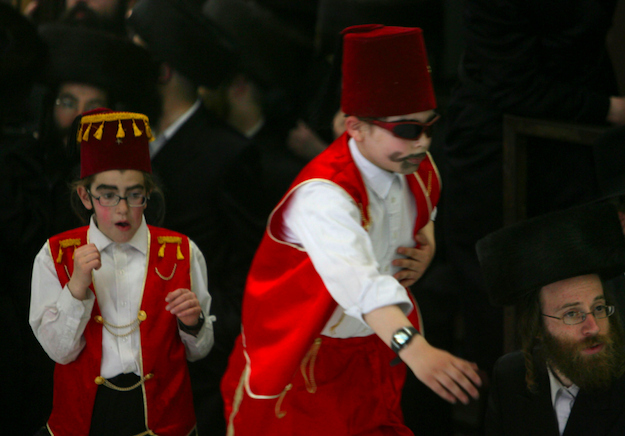 13.
These guys prepping to cut a rug in a round of the "hora."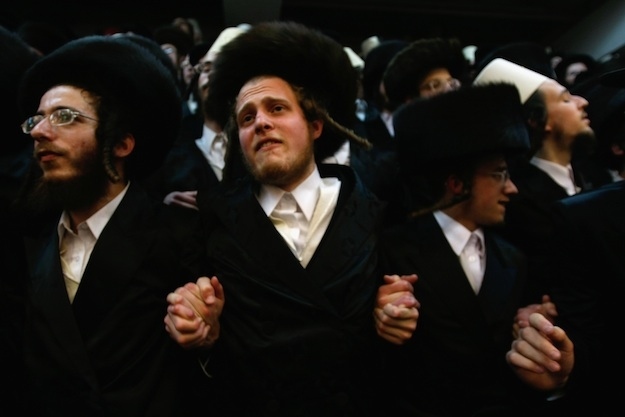 14.
This juggling clown in the West Bank paying no mind to military personnel.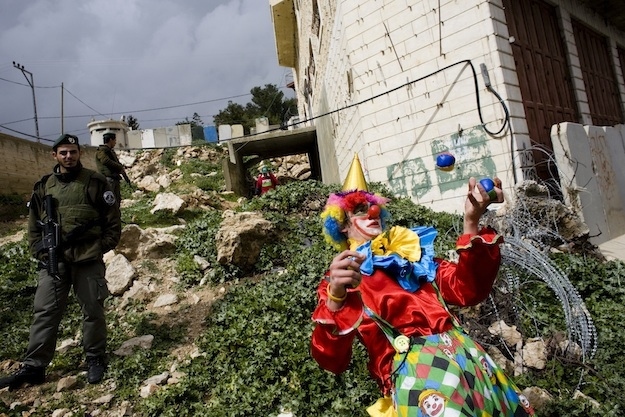 15.
This cowboy saddling up for the Hebron parade.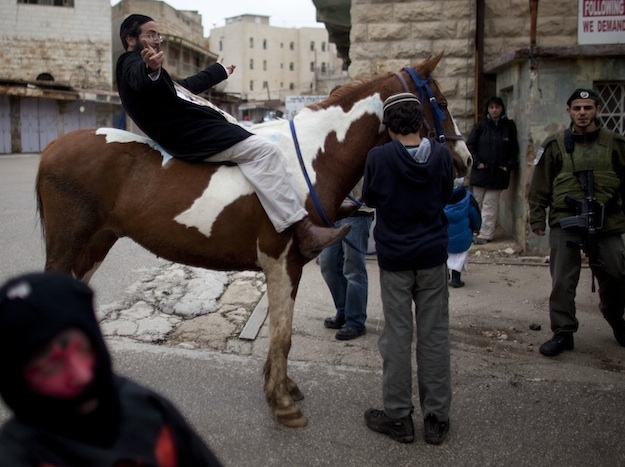 16.
These dudes catching some celebratory air.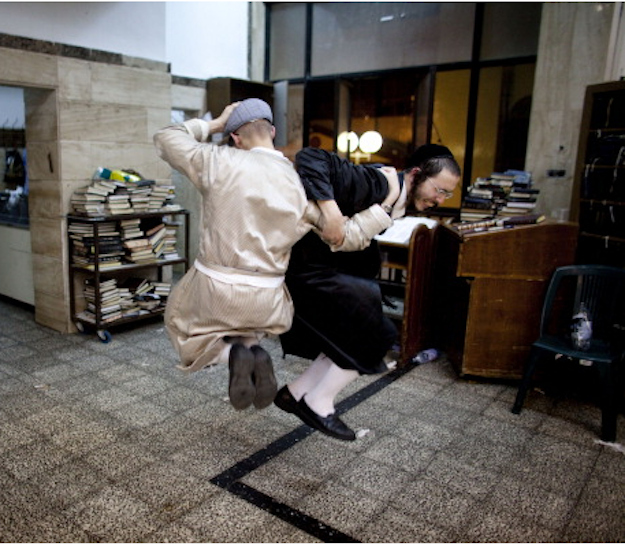 17.
This bold kid proudly flaunting his flock of sheep.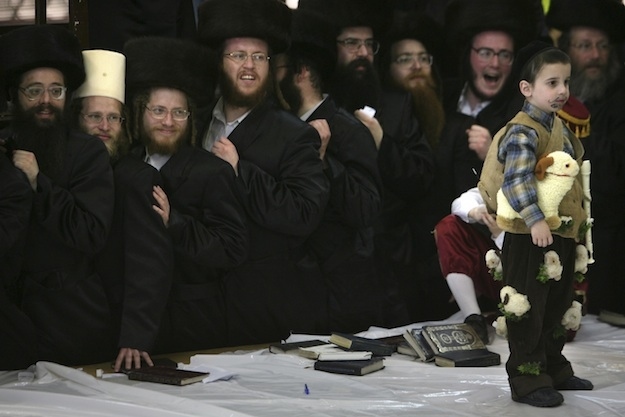 18.
These morbid youngsters doing the Tel Aviv "Zombie Walk."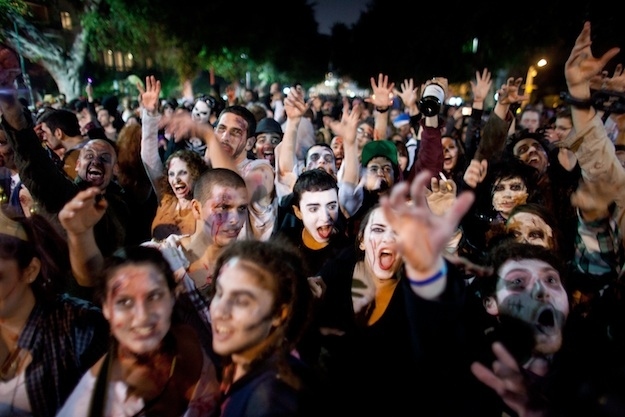 19.
This guy sporting some stunnah shadez.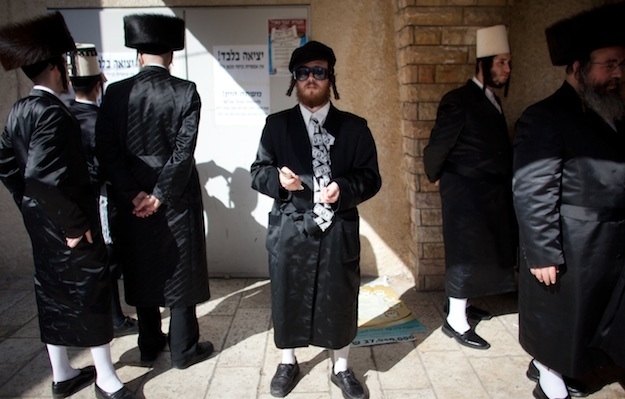 20.
Not to be outdone by these hater-blockers.
21.
These dogs who want in on the fun in Tel Aviv.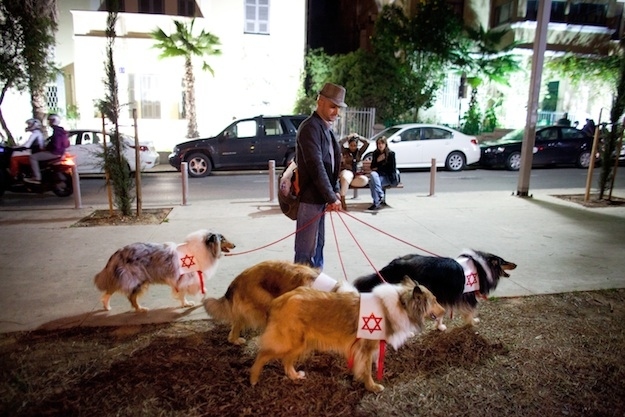 22.
These boys singin' and dancin' their hearts out.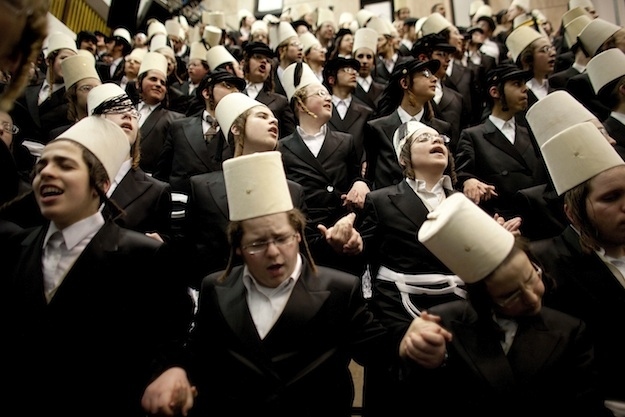 23.
This jovial rabbi getting shwasty in the name of Jewish deliverance.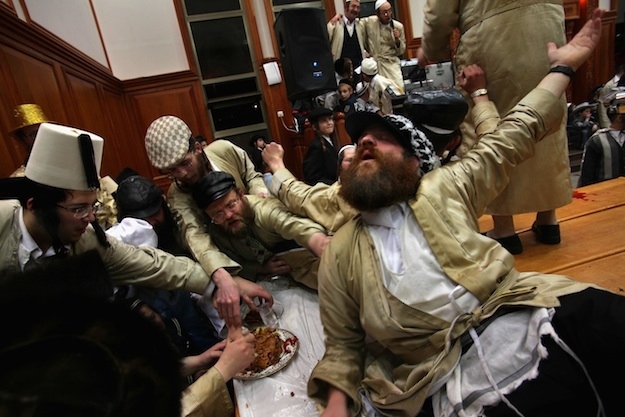 24.
This full-bearded guy announcing last call. L'Chaim everyone!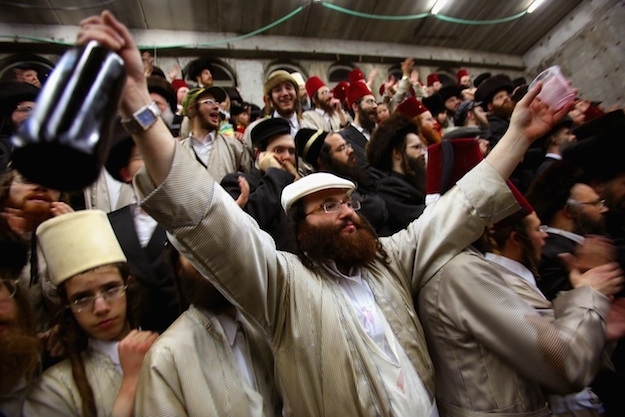 This post was created by a member of BuzzFeed Community, where anyone can post awesome lists and creations.
Learn more
or
post your buzz!