Sometimes, the goddess within is threatened by some evil forces.
For those challenging moments, we've mined the canon of body-positive jams to remind you that you, YES YOU, are a sexy beast.
Who would want to be some nameless, average video girl, when the alternative is YOU?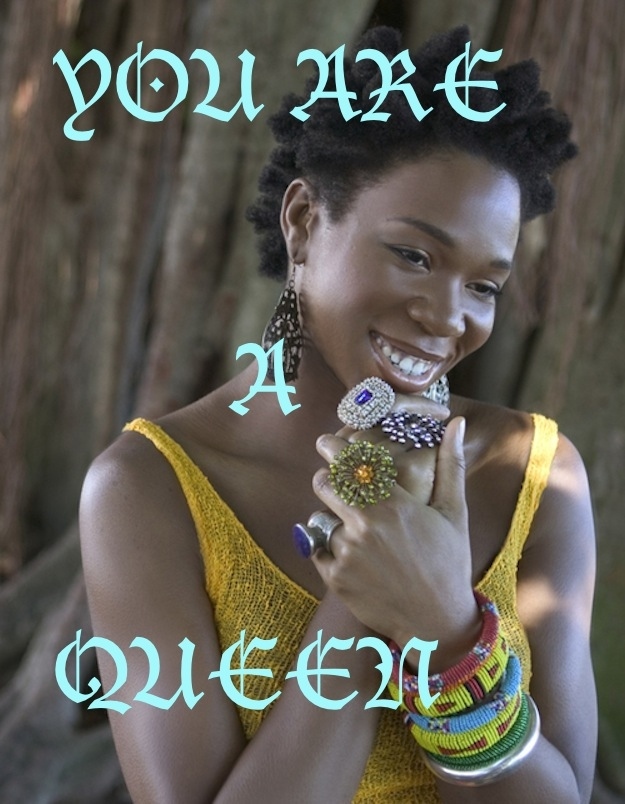 2.
Corinne Bailey Rae, "Put Your Records On"
You will find yourself somewhere, somehow.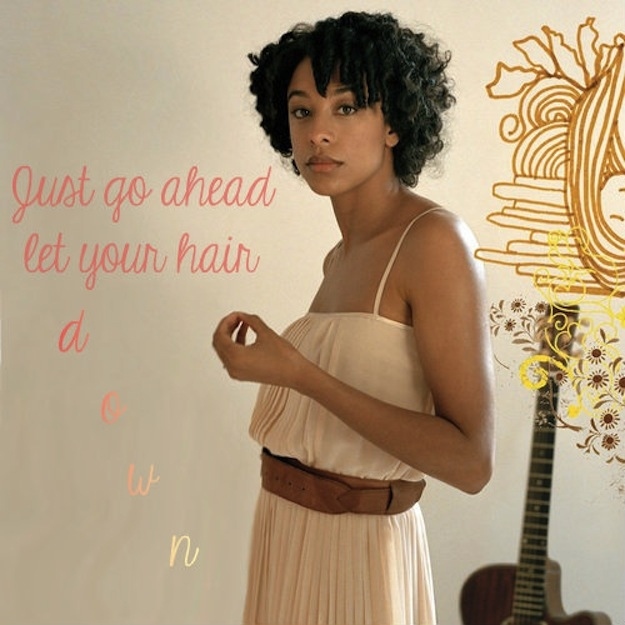 Experiment with not giving a f%$. Hair flipping helps.
4.
Jason Mraz, "The Beauty in Ugly"
Mraz tells it like it is: You are beautiful and you better go show it.
5.
MIKA, "Big Girl (You Are Beautiful)"
Your curves are in all the right places, so don't let anyone tell you otherwise.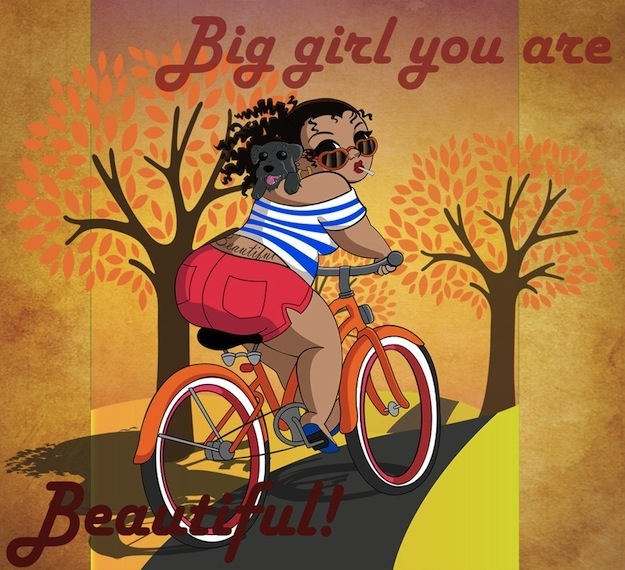 6.
Christina Aguilera, "Beautiful"
7.
Destiny's Child, "Bootylicious"
The world better get ready for your jelly because your body is exactly the right amount of bootylicious.
8.
Right Said Fred, "I'm Too Sexy"
Yes, you ARE too sexy for your shirt, too sexy for your shirt...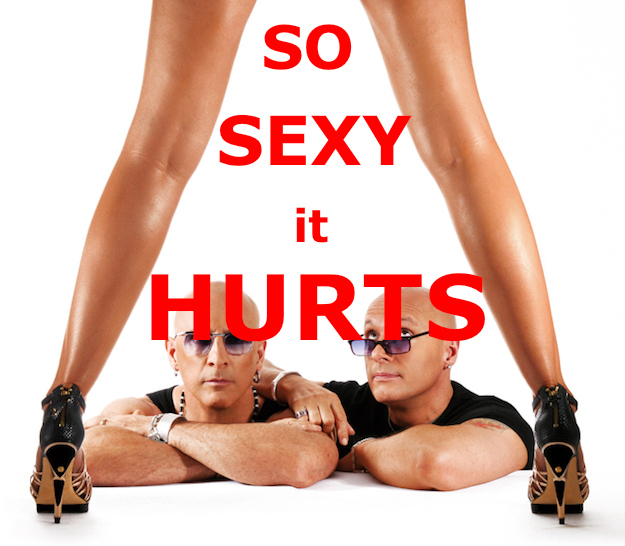 9.
Beyoncé, "Check On It"
Damn, you look good, and you like what you see. Go ahead and dip it, pop it, twerk it, stop it like Queen Bey.
10.
Cyndi Lauper, "Girls Just Want to Have Fun"
The operative F-word here is FUN. (Those other F-words can go f*&% it.)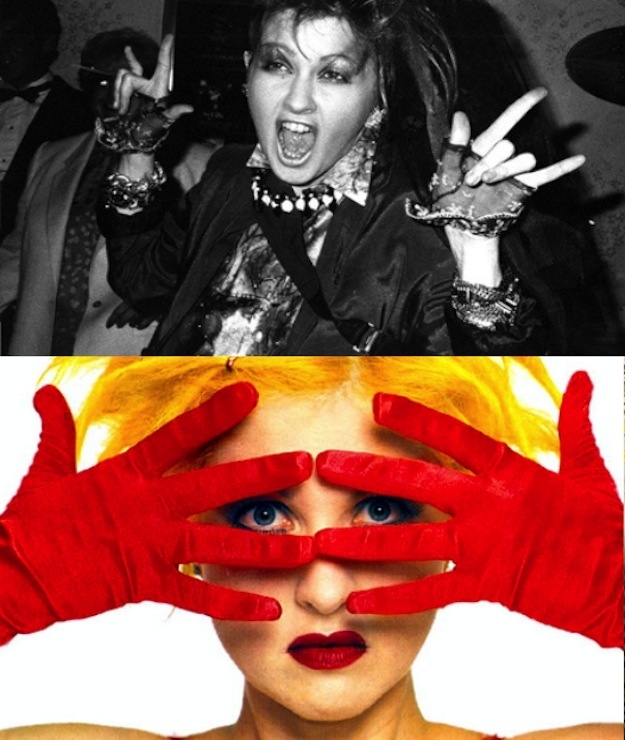 11.
LMFAO, "Sexy and I Know It"
Sex appeal is confidence. A little pelvic thrust goes a long way.
12.
Alanis Morissette, "Perfect"
Tell that inner perfectionist to shut the f*%& up with some Alanis angst.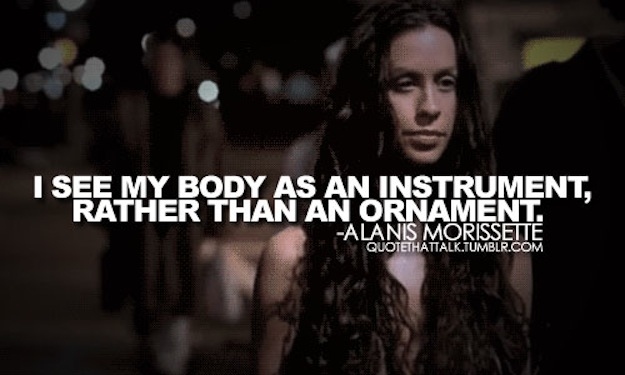 13.
Jason Derulo, "It Girl"
Yes, you are the shit girl. Do this on repeat until you believe it.
14.
Lauryn Hill, "Doo Wop (That Thing)"
Lauren Hill breaks it down for us again: Don't be a hard rock, when you really are a gem.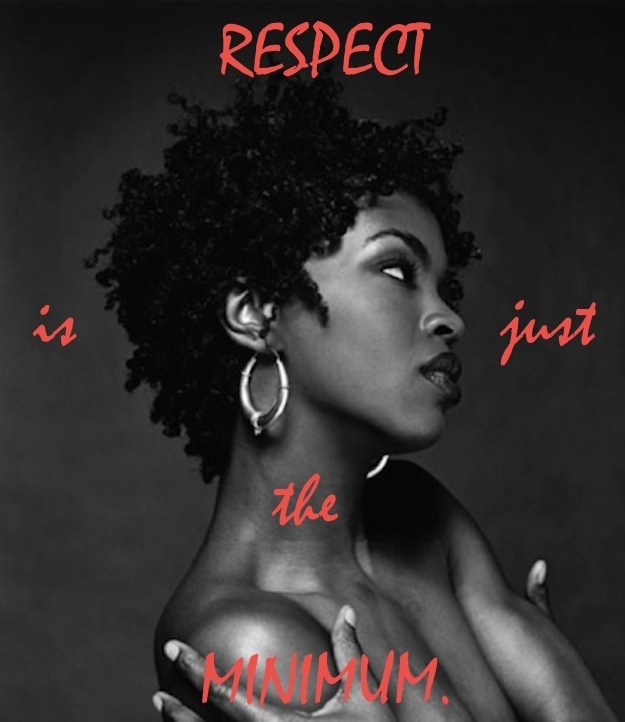 15.
Robyn, "Konichiwa Bitches"
Channelling Robyn makes ferocity inevitable. Why yes, you do look tasty like a French bon-bon.
16.
Bif Naked, "I Love Myself Today"
Ready to spit shine your soul? Bif Naked insists you be proud and loud and outta control.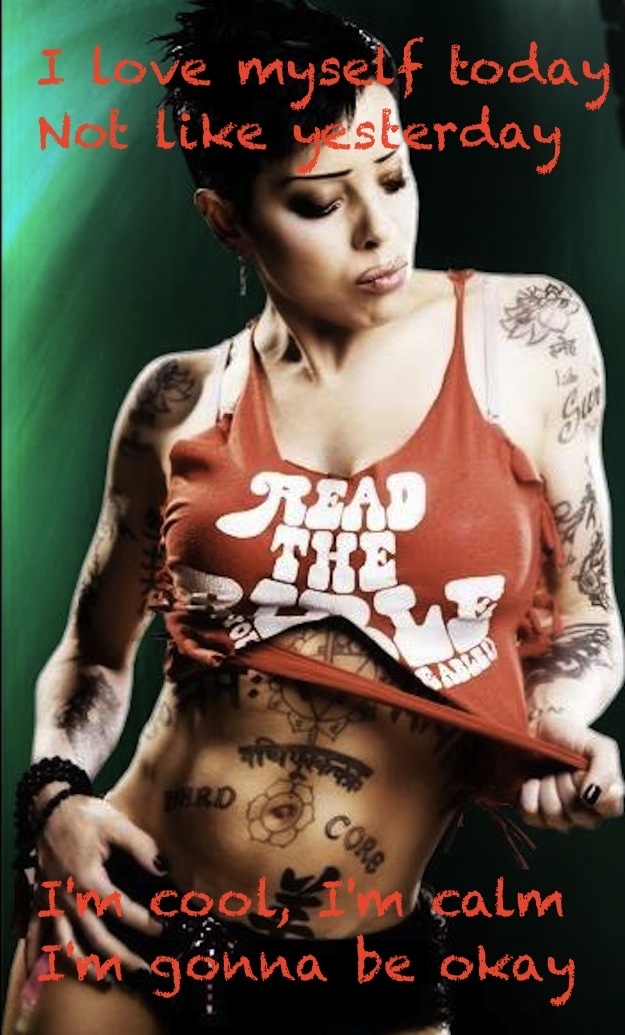 17.
En Vogue, "Free Your Mind"
Hating on yourself is the worst kind of prejudice.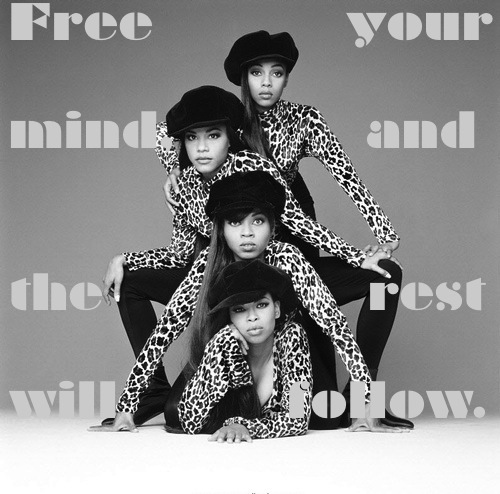 18.
"Big, Blonde and Beautiful" from Hairspray
19.
AND "You Can't Stop the Beat" (also from Hairspray)
No one stands up to body-shaming quite like these zaftig ladies. Offer your big love with no apology.
20.
Mary J. Blige, "Work That"
Getting an earful from the peanut gallery? Mary J. suggests: Don't worry about who's sayin' what. It's gonna be fine, work what you got.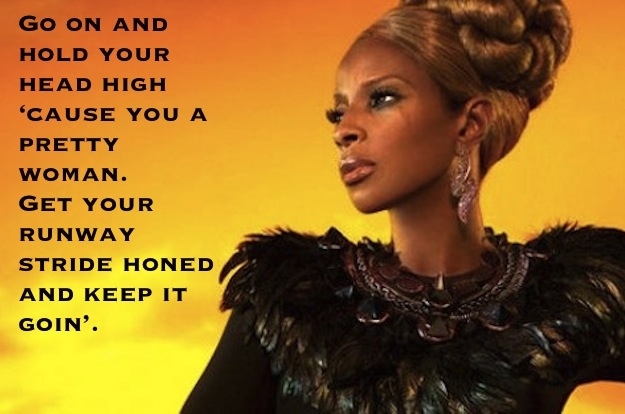 21.
Sir Mix-A-Lot, "Baby Got Back"
Some final words of wisdom: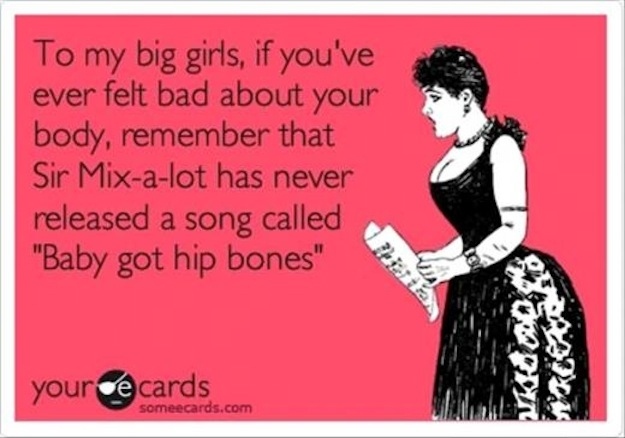 Time to jump around in your undies. After all, YOU ARE FABULOUS.
What's your body-positive jam?