This is Catherine the Great.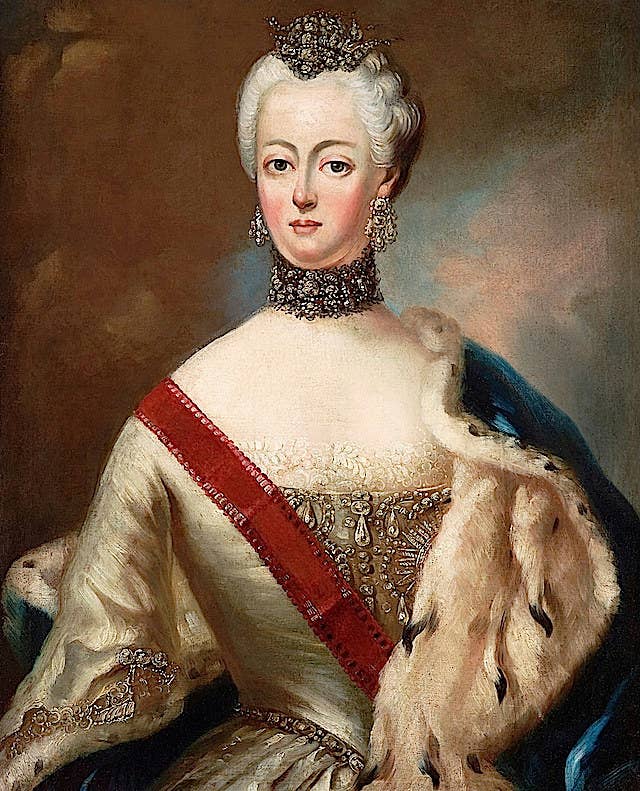 She was a hard worker, she was smart...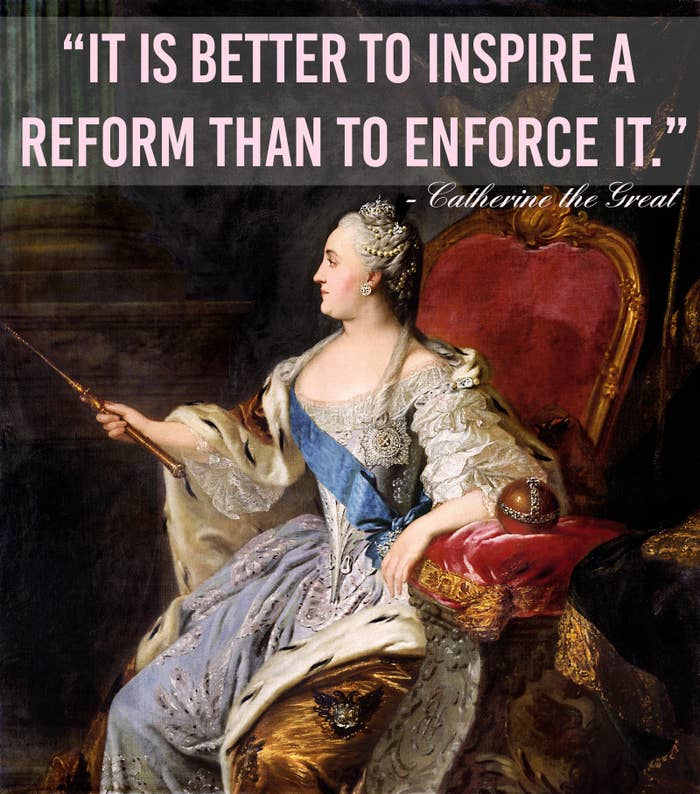 ...and she was also one of the proudest motherfucking freaks in HISTORY.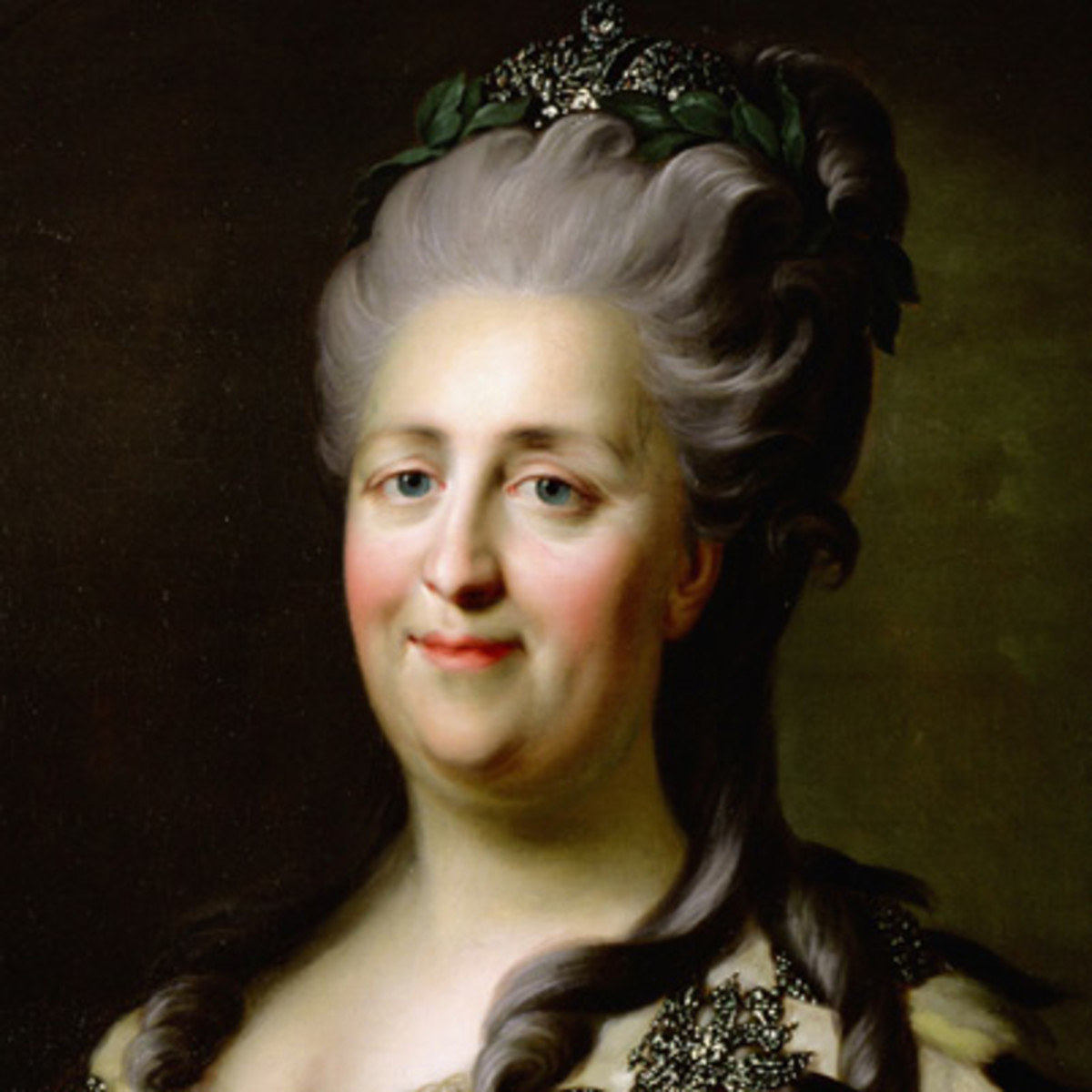 There's this rumor that Catherine's biggest conquest was a goddamn horse, but haters made that story up because they were intimidated that a woman could be in charge not only of a country, but also of her own sexual predilections as well.
Anyway, Catherine had one of the quarters in her castle decorated according to one of her biggest passions in life.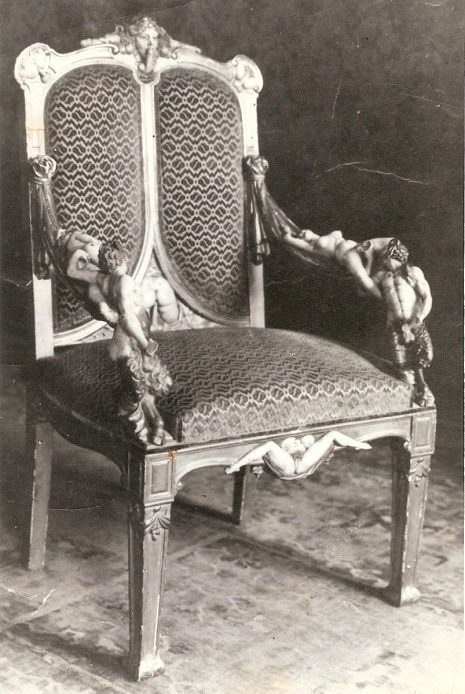 Here we have a chair that is so classically beautiful and — oh my damn. What in the hell?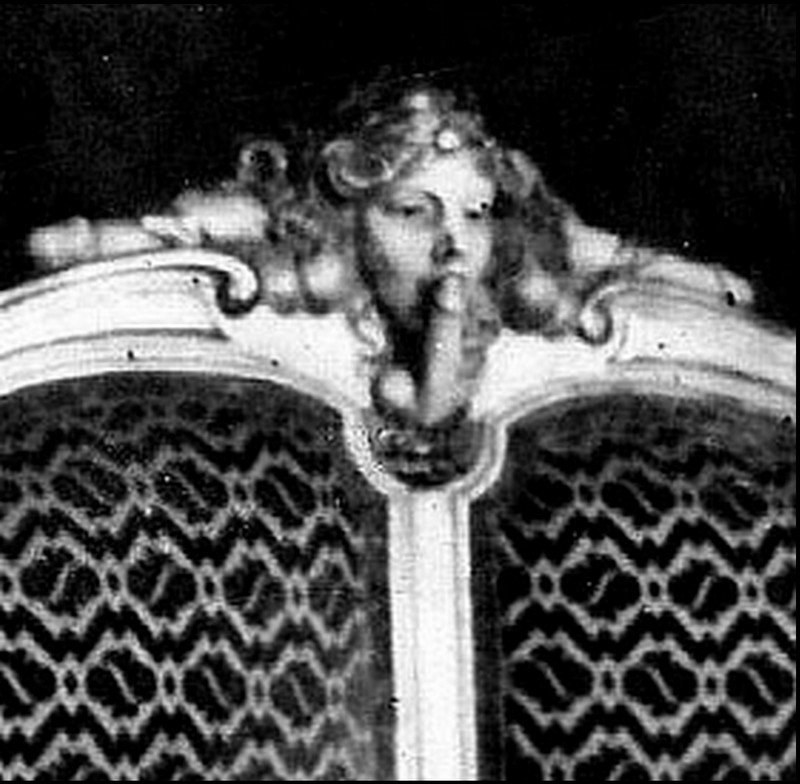 IS THAT CHAIR SUCKING A DAMN DICK?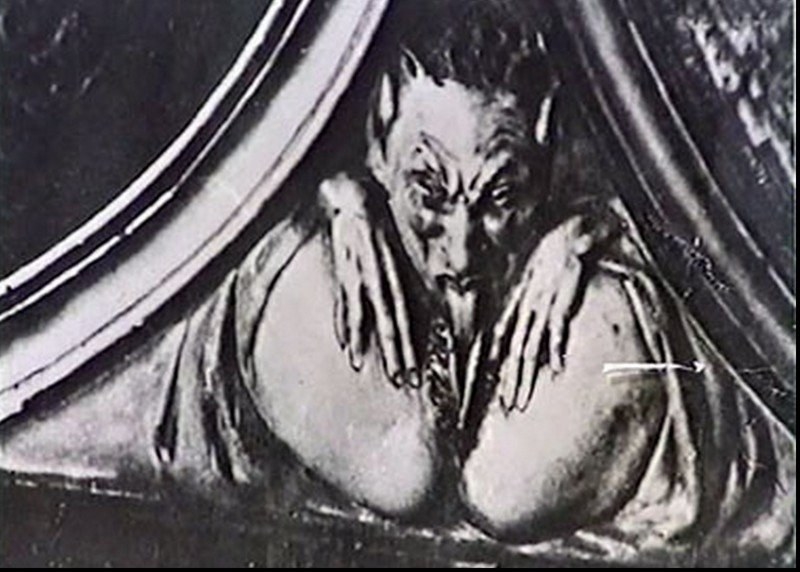 THAT IS THE DEVIL, AND HE IS NOSHING ON THAT FANNY LIKE HELLFIRE'S GONNA SHOOT OUT OF IT.
YOU NOT A BAD BITCH UNLESS YOUR CHAIR HAS A VULVA AIRING ITSELF ON IT.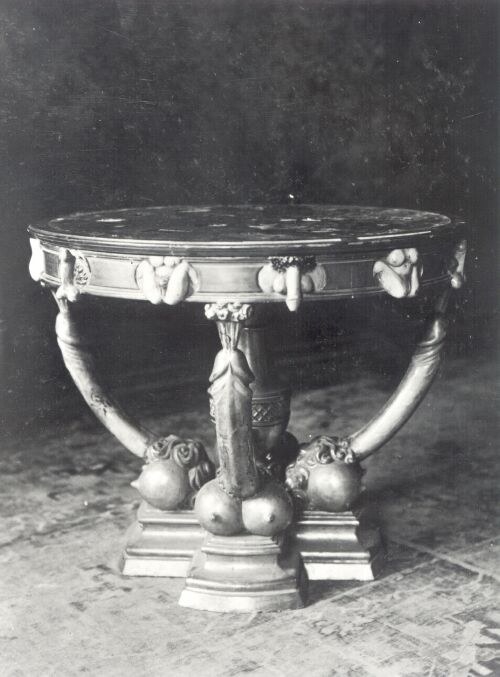 THERE ARE GIANT WANGS, GROWING OUT OF GIANT BOOBS, HOLDING UP A CORNUCOPIA OF FINELY CRAFTED, CLASSICAL-ASS, BAROQUE-ASS, ROCOCO-ASS GENITALS WITH THEIR TORRENTIAL EJACULATIONS.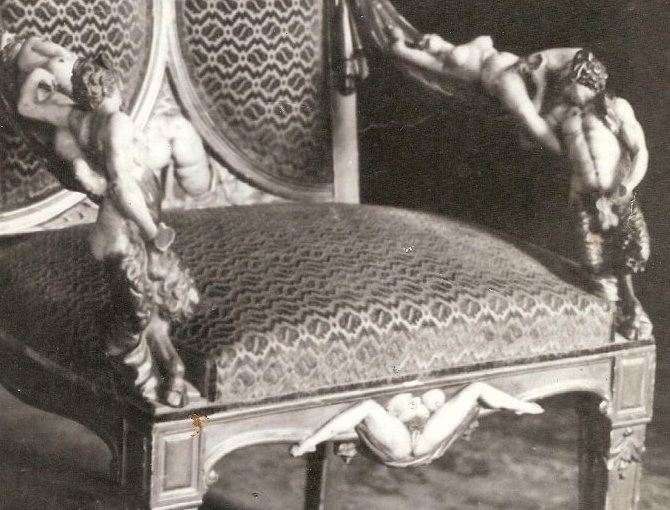 The furniture itself is believed to have been destroyed during World War II, so the only remaining proof of these fucky furnishings is the few photographs taken by German soldiers.
An artist has re-created Catherine II's utilitarian odes to thirst, but it is truly sad that we cultured skanks can never appreciate such high art in its original glory.
Damn, Cathy. Respect.