1. Ummm...Is there any other 'state' that tea exists in?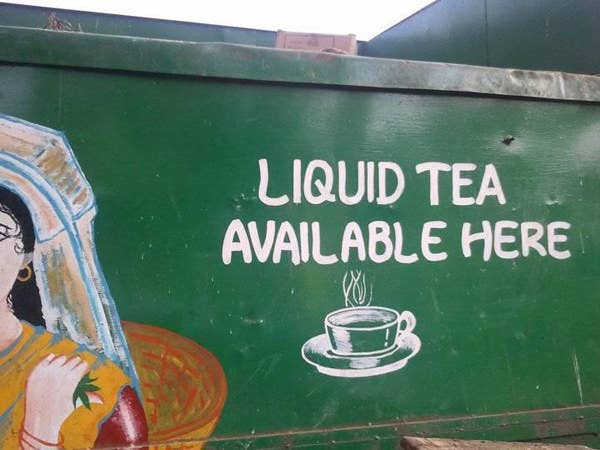 2. Potty's Restaurant...Pure Vegetarian???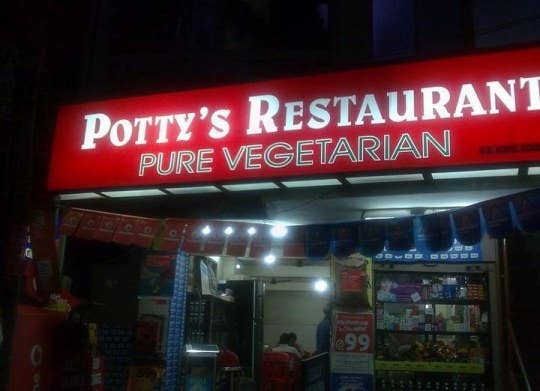 3. Beware...be very aware!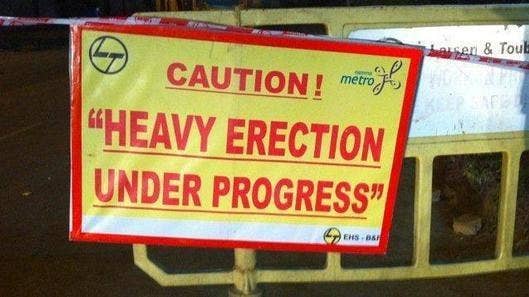 4. He means Chilled Beer! I'll have one please..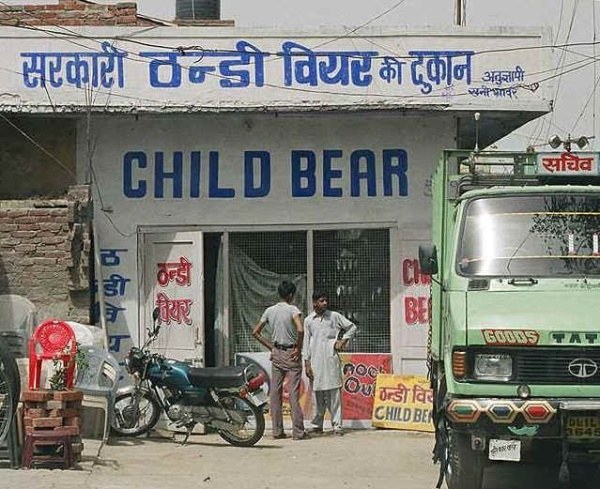 5. Gents Washbasin!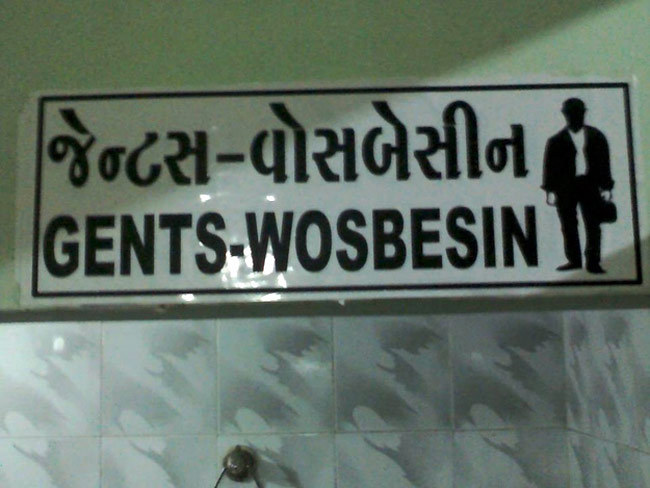 6. He makes the best MOMS!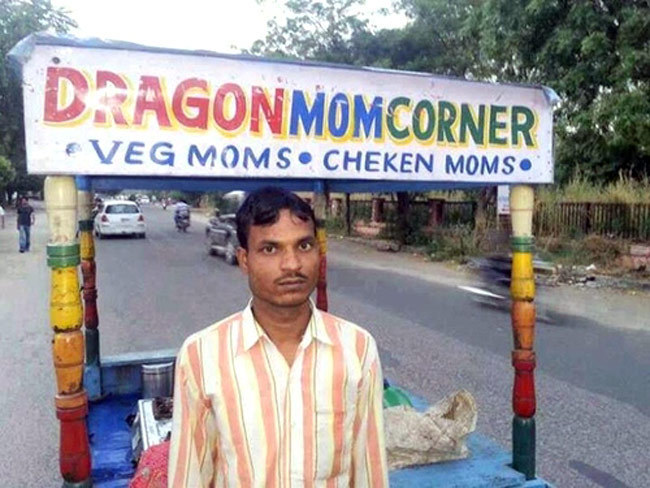 7. There's a reason why there's something called the 'apostrophe'!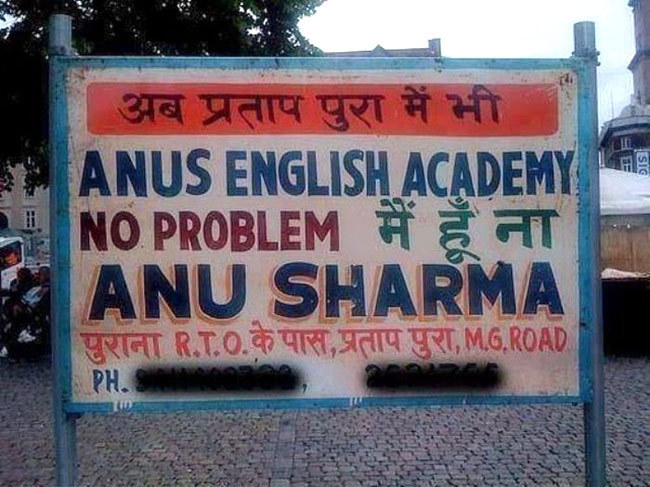 8. Don't you dare laugh!
9. Be careful, you might be heading into a veritable Pornocopia!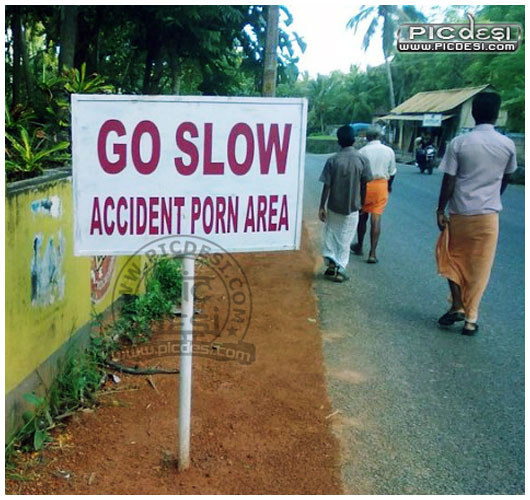 10. FYI, Long is for Poo Poo and Short is for Pee Pee...got it guys?!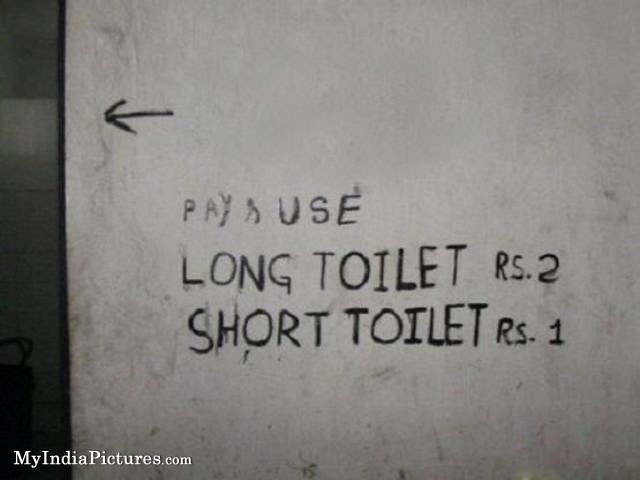 11. You can get a FACHIAL and MESSES and cut your children through!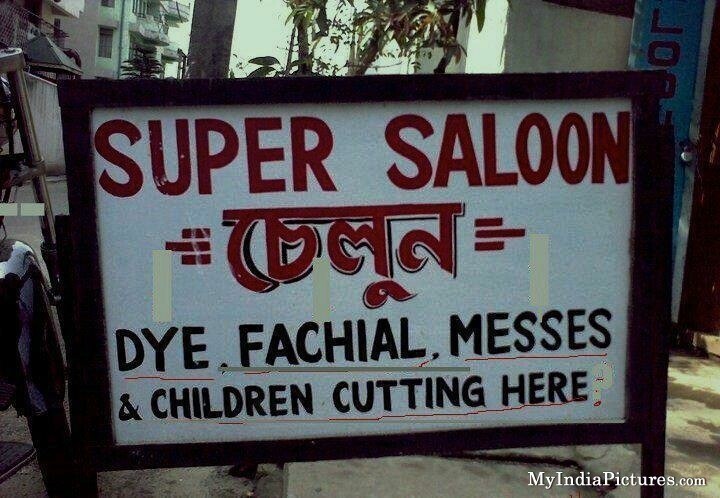 12. This is definitely a cannibal's paradise!
13. That's harsh!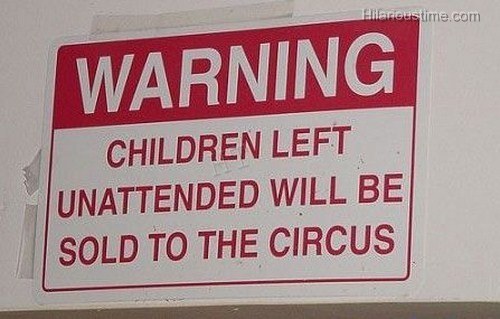 14. Original or Fake? You decide...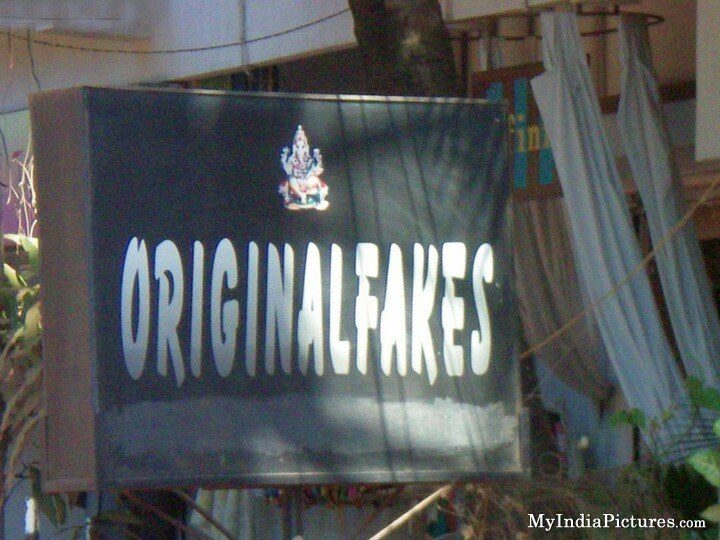 15. Ladies remain seated for the 'entire performance' !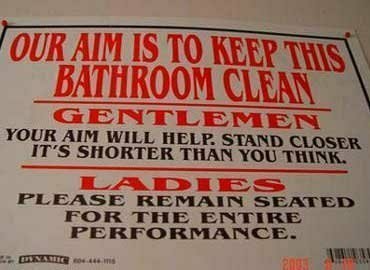 16. No laughing! Seriously No!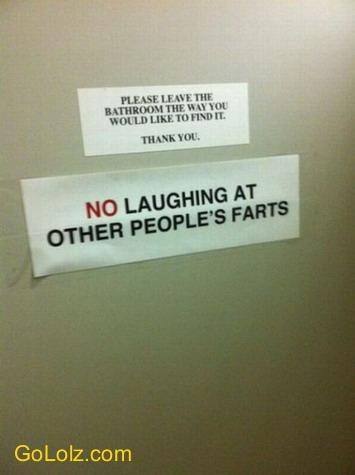 17. Dead bodies : No Trespassing!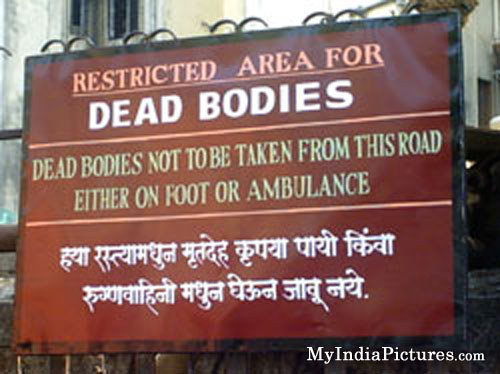 18. Anyone for a 'Ladies Finger' with their soups?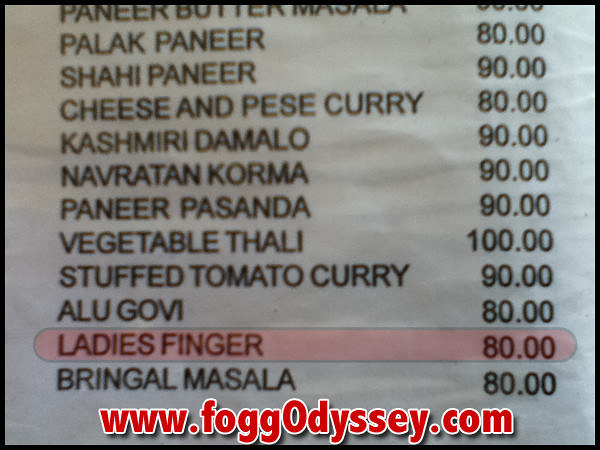 19. Bousing Powder..Bousing Soap...Tarmarick...Refind Oil..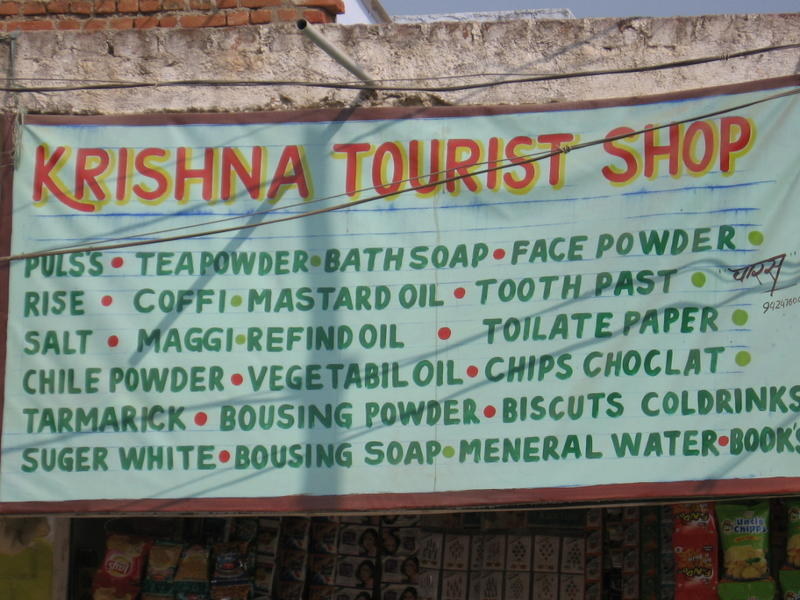 20. Juice that makes you visit this place again and again and again.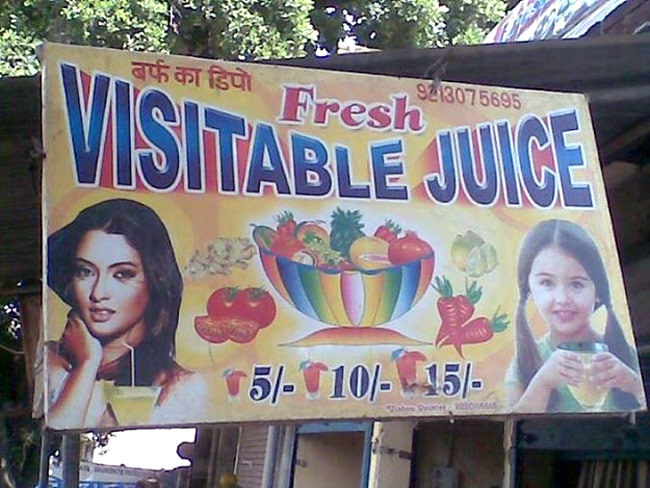 21. What a shitty institute!
22. You know you can't resist this place!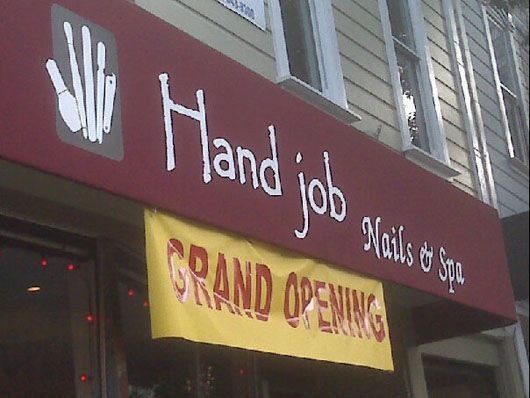 23. Well that was easy!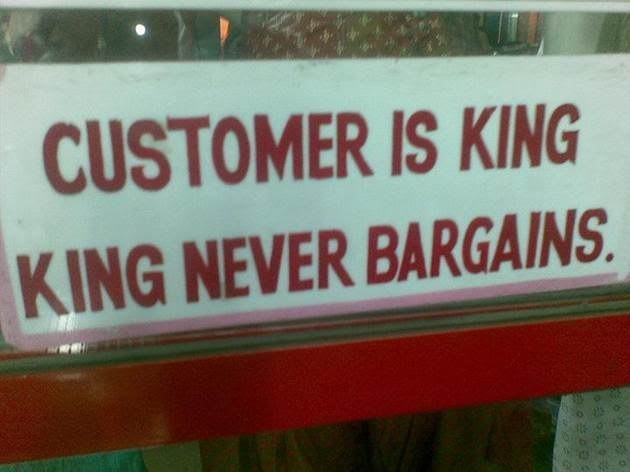 24. Did you get any of this?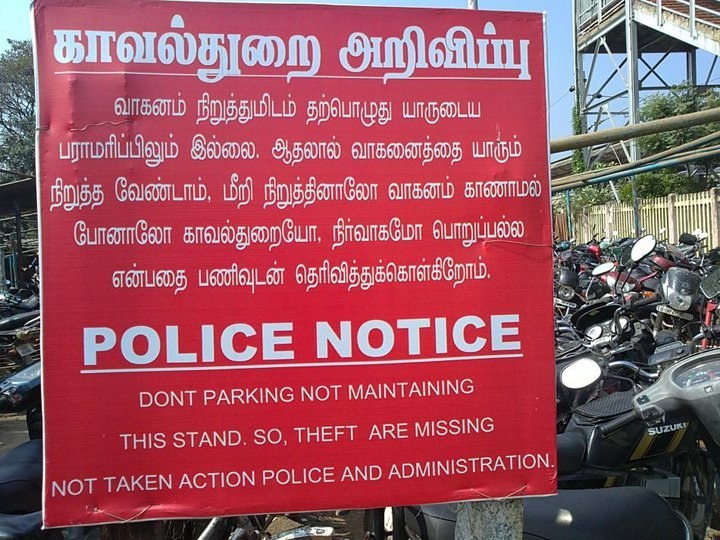 25. Anyone up for a bath???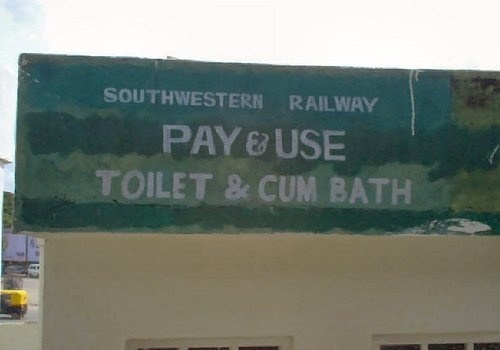 26. If you ever get attacked by a mountain lion...this is the ultimate survival guide!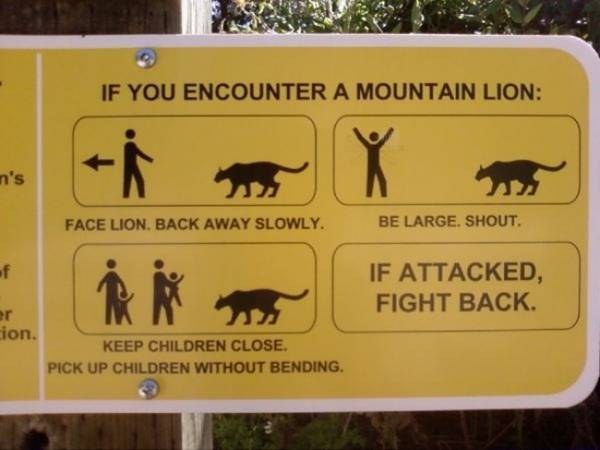 27. Your own Desi Walmart at your service!