Brothers Travis and Nick Peterson have designed a truly diabolical musical birthday card: Once it starts playing, it won't stop for at least three hours.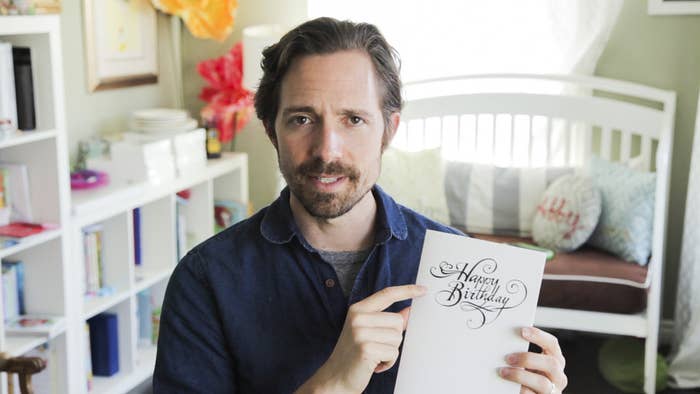 The whole idea began when Nick and Travis were discussing how much they hated musical cards.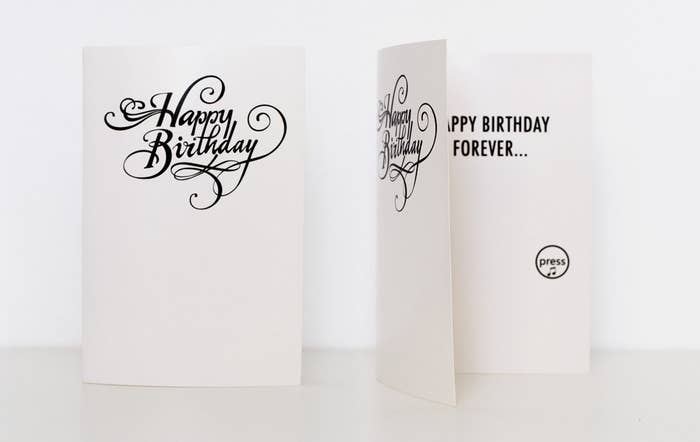 The brothers are funding the hilarious idea on Kickstarter, already raising well more than their original $7,500 goal and becoming a Kickstarter staff pick.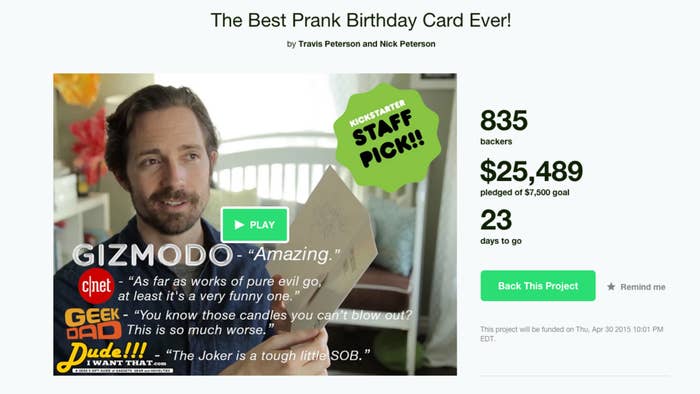 "The Joker Card" arrives in safe mode so the sender can sign it without the music going off. An activation tab has to be pulled before it's placed into the envelope. Once the receiver pushes the play button, it won't stop for hours.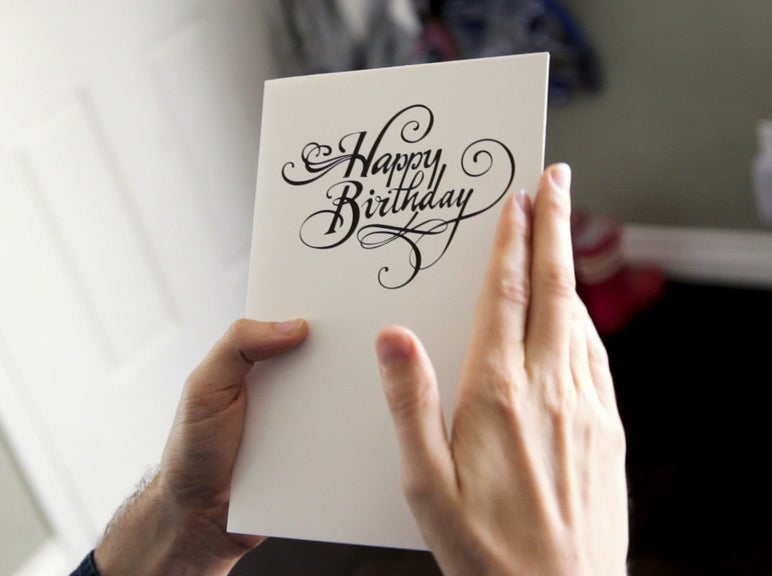 After pressing play, the unlucky recipient will be forced to listen to "Happy Birthday" over and over again until the card's battery dies... or they destroy it.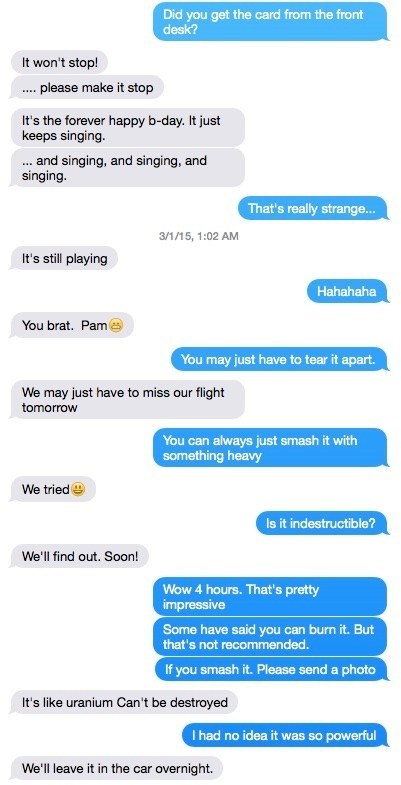 To make it even more evil, if you press the button again to try and stop the music, the volume just increases.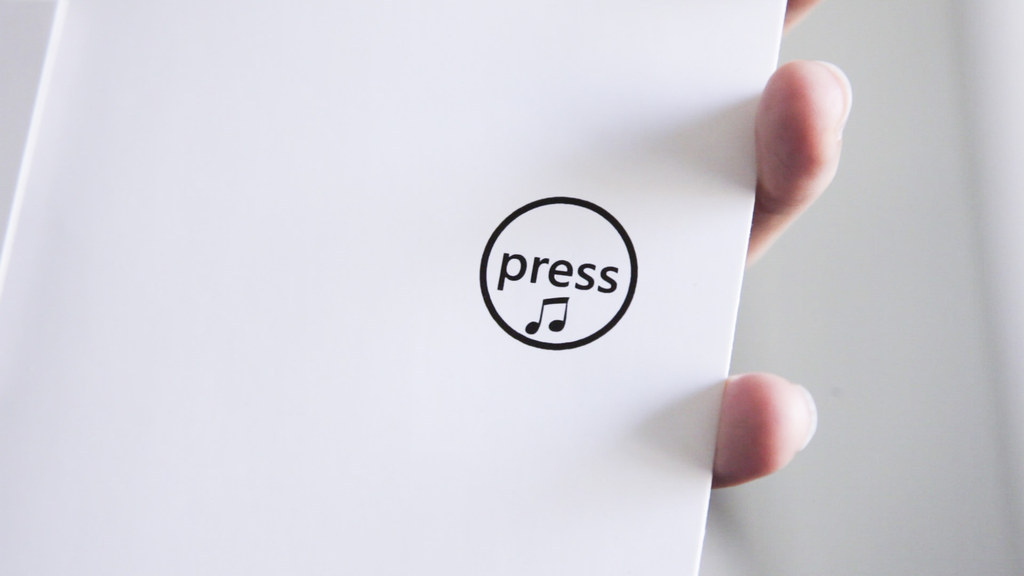 The creators, who live in Southern California, told BuzzFeed Life it took them six months to perfect the prototype.
The cards are still being funded so aren't yet available, but they're expected to ship in July.