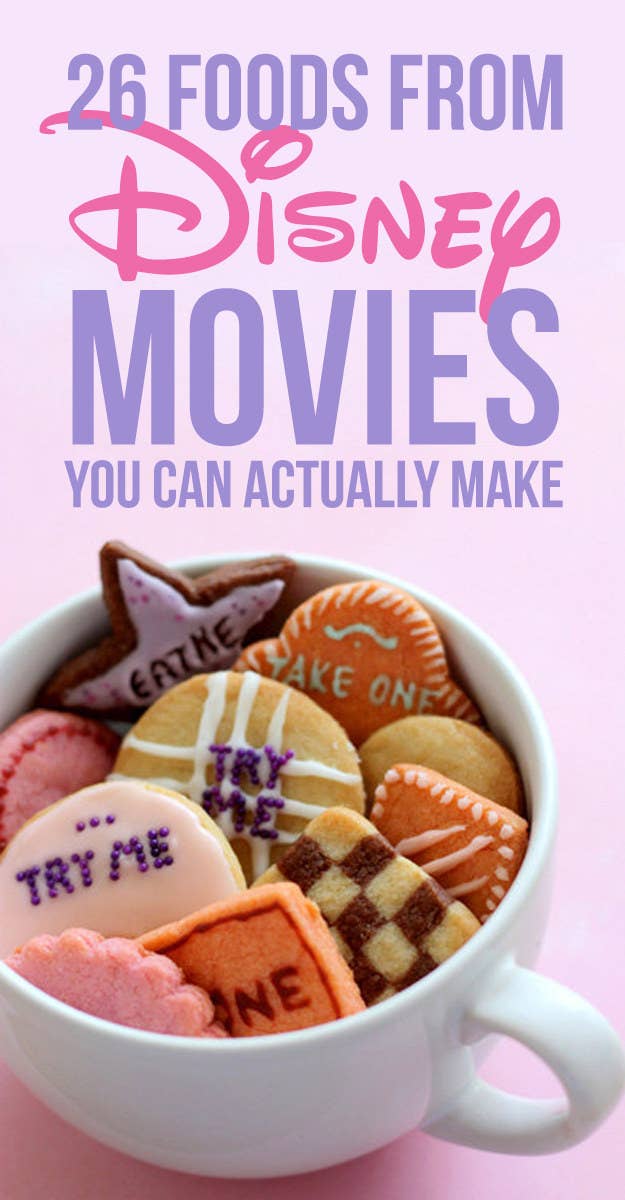 2.
Remy's Ratatouille From Ratatouille
3.
The Cheese Soufflé From Beauty and the Beast
4.
The Empire Biscuits From Brave 5.
The Yellow Snow Cones From Monsters, Inc. 7.
The Twinkie from WALL·E 8.
Mushu's Breakfast From Mulan 12.
The Gray Stuff From Beauty and the Beast 13.
The Magical Cookies From Alice in Wonderland 14.
The Turkey Dinner From The Adventures of Ichabod and Mr. Toad 15.
Rapunzel's Cookies From Tangled 16.
The Stolen Baguette From Aladdin 17.
Gopher's Succotash From The Many Adventures of Winnie the Pooh 18.
Phil's Fried Egg From Hercules 19.
The Martini From Enchanted 20.
The Sushi From Monsters, Inc. 21.
Kronk's Spinach Puffs From The Emperor's New Groove 22.
The Mint Sorbet From The Princess Diaries 23.
The Caramel Apples From Mary Poppins 24.
The Porridge From Beauty and the Beast 25.
Vanellope's Cookie Medal for Ralph From Wreck-It Ralph 26.
Tiana's Gumbo From The Princess and the Frog