When you think of pinup calendars, you probably think of ones like this or this or this. Club Geluk took a different approach with their Darn! Men With Yarn Calendar.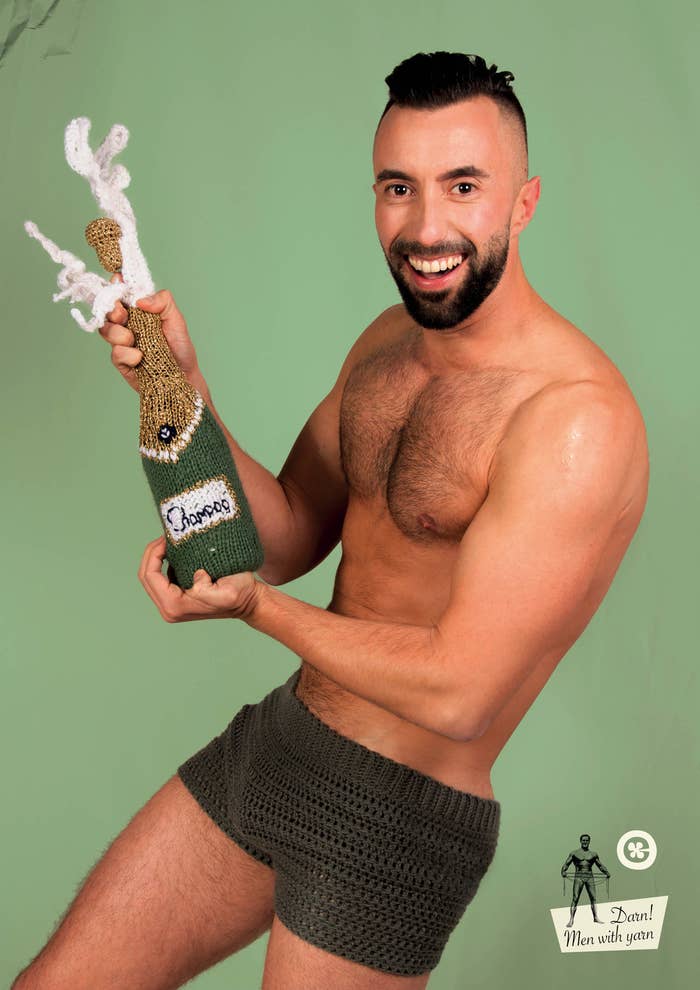 Instead of oiled-up ladies writhing around on car hoods, their calendar is filled with men wearing knit boxer briefs plus a variety of wonderful knit props.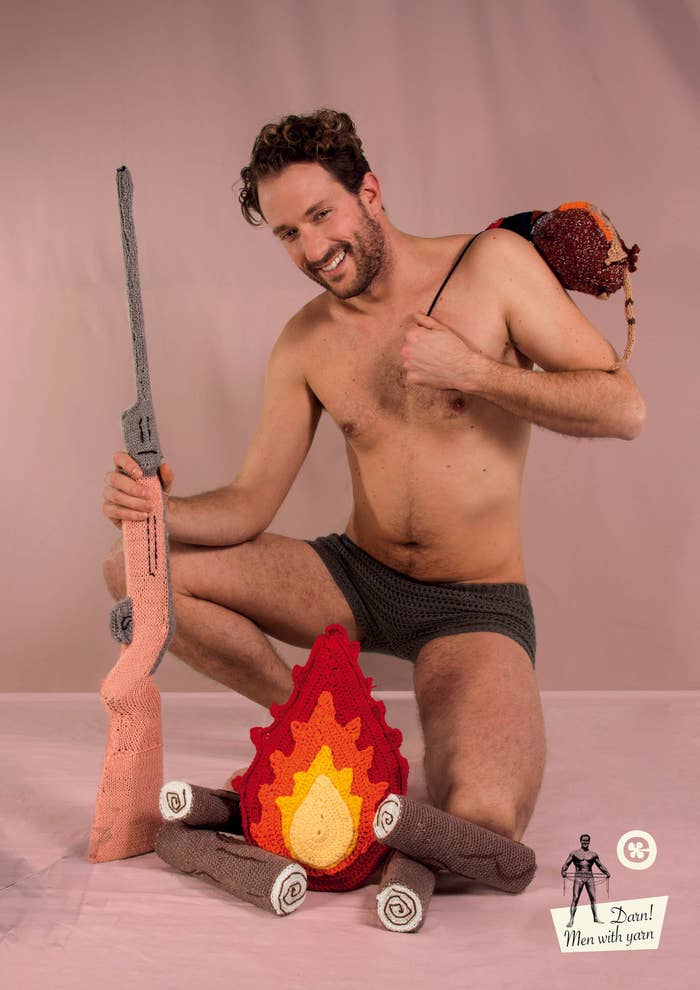 When we opened our new shop, my boyfriend [Arjen Klinkenberg — the designer of this calendar and a lot more from Club Geluk] made us a '50s beefcake calendar. He loves to make weird things and the calendar was really funny. Then when I brought my car to the automobile repair shop, I spotted a pinup calendar with sexy girls dragging tires, auto parts and tools: We realized that making a male version with yarn would be the exact opposite."
They already had many of the knit props on hand (one of their specialties at the shop is realistic knitted products that have nothing to do with knitting), so they set about thinking of seasonal themes for the portraits.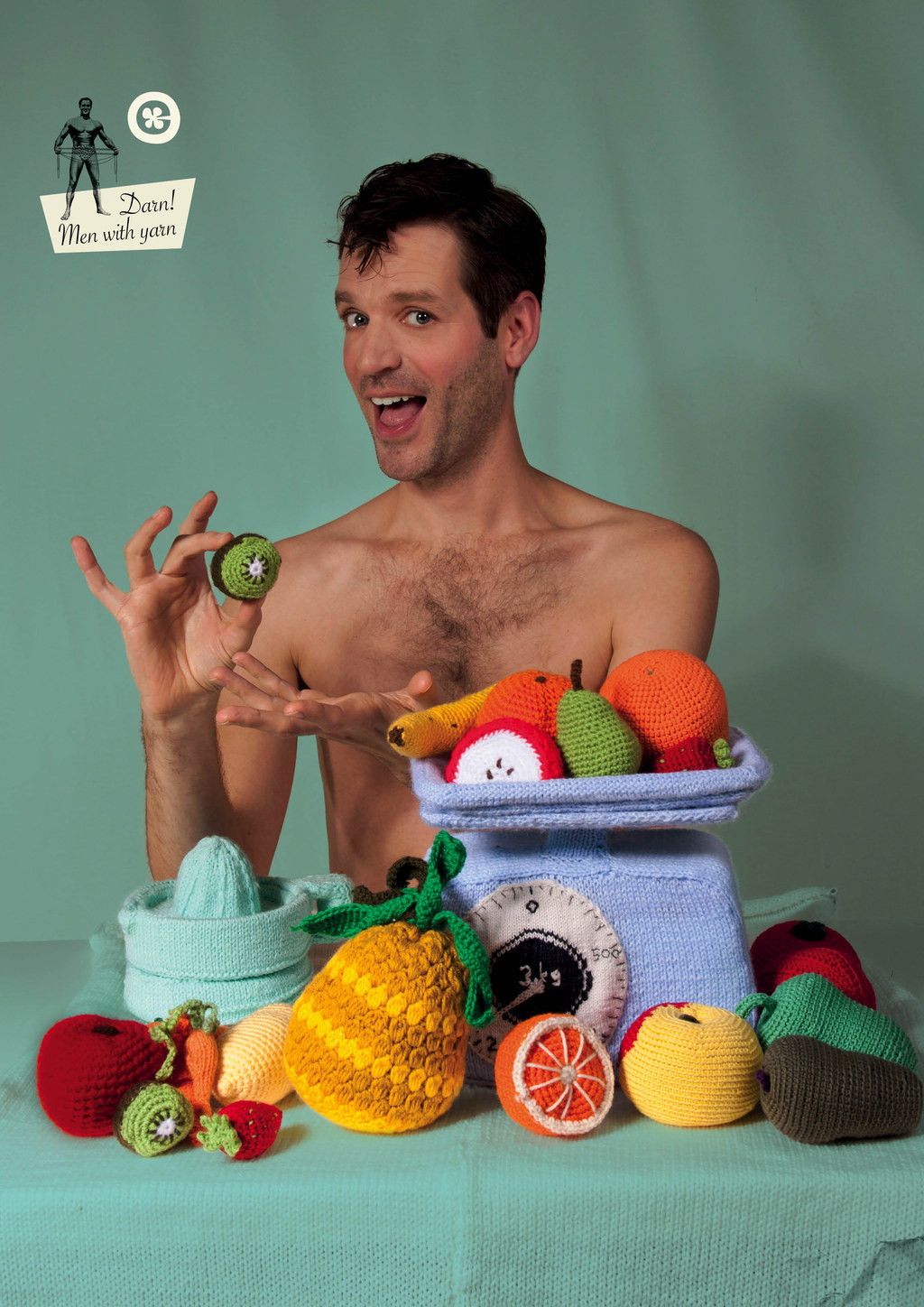 This gentleman with a watering can and assorted blossoms represents May and June.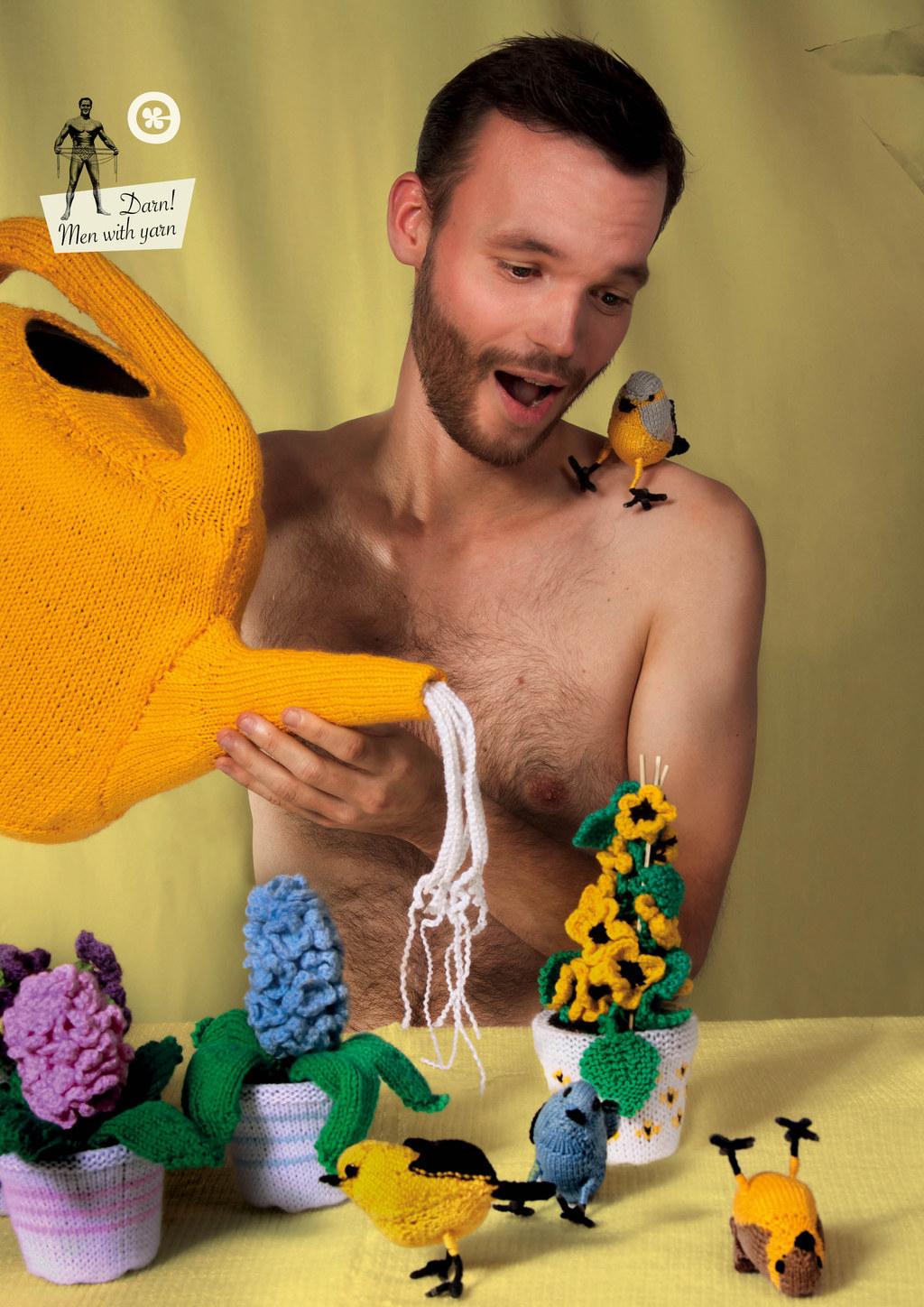 As for the models: "The boys from the '50s beefcake calendar were sexy, but their bodies were realistic, so that's what we wanted for our calendar too."