We hope you love the products we recommend! Just so you know, BuzzFeed may collect a share of sales or other compensation from the links on this page. Oh, and FYI — prices are accurate and items in stock as of time of publication.
Hi, I'm Mallory. And I'm not one to splurge on self-care.
Because I hate spending money, I tend to skip the salon and do my own hair. Because I love my body, I decided to recreate the salon's fantastic shampoo-bowl massage at home by using Vanity Planet's Rejuvenating Scalp Massager.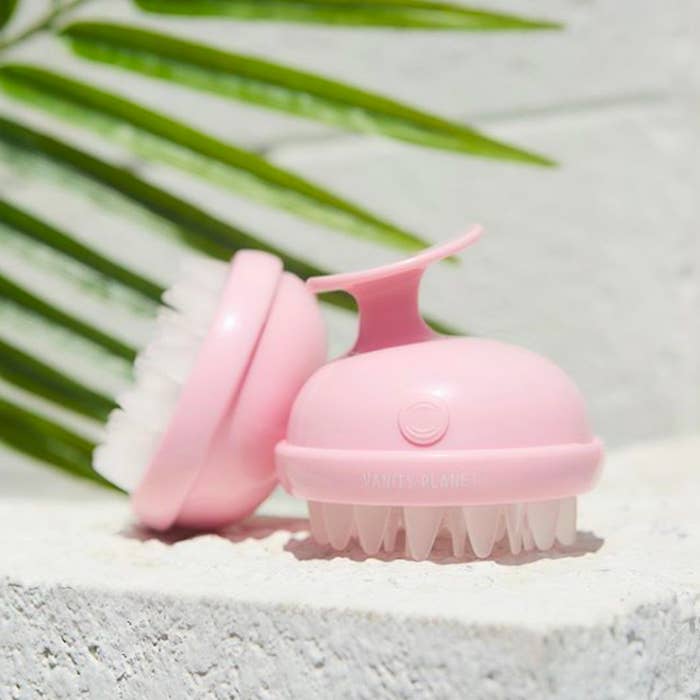 Okay, wanna talk about what it actually does?
First off, this lil' guy has two massage settings that can help increase hair growth and overall scalp health by lifting away dead skin cells, oil, and buildup. Oh and HEY! It's also cute as heck.
This kid is also water-resistant, which means it's my new favorite shower companion (sorry, spouse). You can either get a deep clean with your shampoo/conditioner while you shower, or use it to evenly distribute hair oil throughout your scalp.
This moves effortlessly through my dry hair, while creating some lovely, if unintended, fullness at my scalp (sex hair is best hair).
And it works just as well in the shower. I have ultra-bleached, over-dyed, exhausted hair, and yet this moves smoothly all the way from the base of my neck to my crown. Which makes me feel like an actual queen.
It's also certified cruelty-free. But not just to critters! Those large rubber "bristles" are designed to be safe for weaves, braids, natural curls, and extensions.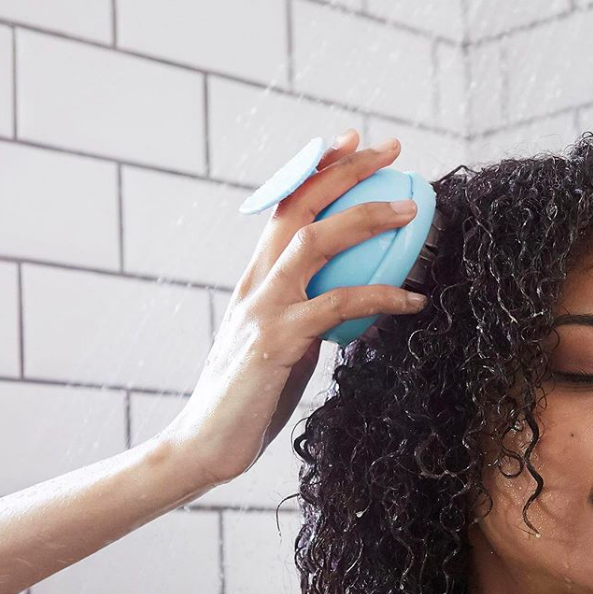 Vanity Planet's scalp massager is available in five colors, which means it's gonna match every hair color I ever have and be on my head and in my heart for years to come.