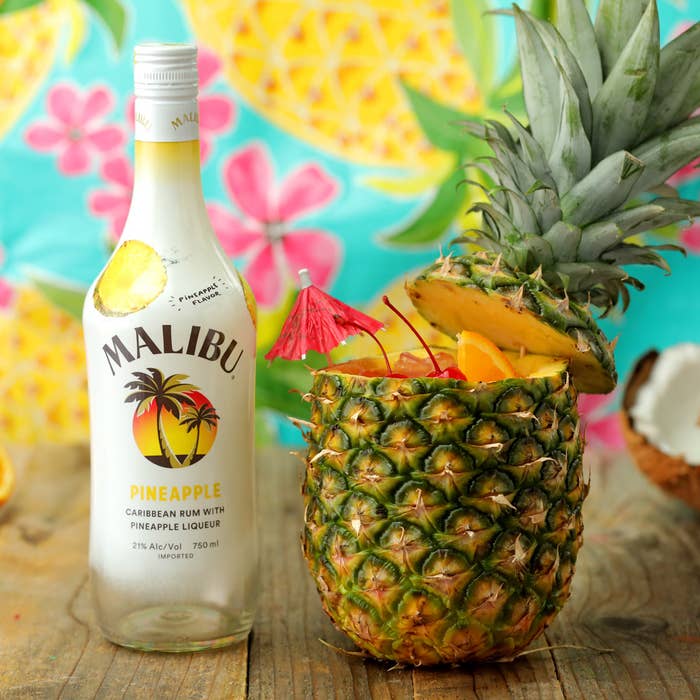 INGREDIENTS:
2 pineapples
3 ounces Malibu® Pineapple Rum
6 ounces coconut water
6 ounces pineapple juice
4 ounces fresh orange juice
½ lime, juiced
1 tablespoon grenadine
Orange wedges, for garnish
Maraschino cherries, stems attached, for garnish
PREPARATION:
1. Remove the top of the pineapples (set tops aside for garnishing later) and make them into cups by cutting or scooping out the core and flesh of the fruit, being careful not to pierce through the sides of the pineapple.
2. Add Malibu® Pineapple Rum, coconut water, pineapple juice, orange juice, lime juice, and grenadine to a shaker. Add ice and shake until chilled.
3. Place fresh ice in the pineapple cups and strain the cocktail over the ice.
4. Garnish with orange wedges, cherries, and a pineapple slice. Skewer the pineapple tops in place on the rim of the pineapple.
5. Enjoy!