team bonding is up to you, what're we doing for it?

literally anything. i'm drowning in free time

"sorry guys, where are we going again?"

whatever it is ... "YES I'm IN. but not past 9pm"

down for anything. bringing my +1

wyd rn?

what is your love language?

literally anything but physical touch

quality time bc i have a lot of free time

what're you ordering at dinner?

something from the kids' menu (mac n cheese ... chicken nuggets ... etc.)

are we at the dining hall on campus lol

something that doesn't interfere w my dietary restrictions

like a burger or steak or something

what's your favorite club game/ mixer?

peanut butter & plexi glass game

we should only ever play the cup game

"I just hate skits and games"

the game where you pull each others' socks off

what's a v important outfit piece for you?

anything w my high school alma mater

same ol' thang I wore last week ... and everyday in between

just pick one

who are you texting?

haven't checked my phone in hours

what are you singing along to?

Justin Bieber or Cher Lloyed or something

where will ya be in like 5 years?

doing something w computers

we'll see where the Spirit leads me
Which Athens Drive YL Leader Are You !?
You got:

Cayla KK Misty Marie Seder
Is that right !?? Well first off, I'm sorry to say that you are not low key. Don't get me wrong, that's not a bad thing, but it's just a thing. One thing is for sure, you are always ALWAYS down to hang. Not only because you've got more free time than you know what to do with … but we can't pretend that that doesn't play a huge role in you saying yes to every single boolin' opportunity presented to you. You also love a good "treat yourself" day, whether that entails an 8 hour nap or an afternoon spent getting your nails done. But I guess you really do deserve to treat yourself because how else would you put up with your weekly (Thursday night) migraines, your queasiness, and your constant falling down? I mean really, you are always on the ground — but hey, it be like that sometimes. Also, everyone loves to be around you and you'd have to try really hard to make someone not enjoy spending a day with you. And hey, way to be just downright entertaining and fun all the freaking time, people really love you for that!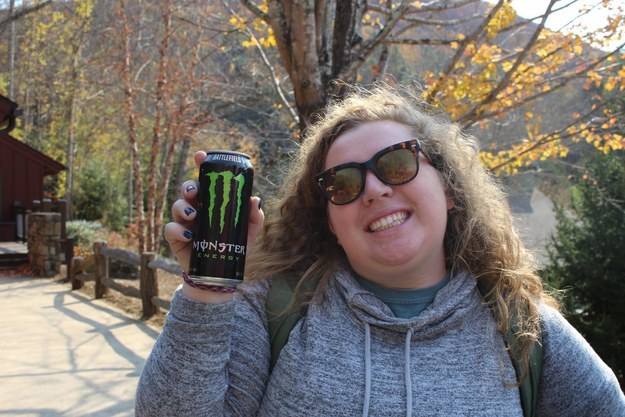 You got:

John Jbreezey Barnett
H(eck) yeah! You're a lot like Jb and that's a great thing. I'm actually surprised that you got through this quiz without having to take a call halfway through … or maybe you did take a call but you still made it here, so that's good! Are you at Benelux rn? Our guess is yes, either studying or on one of those coffee dates that ya have so often. Not sure what all you've got going on today but I would bet that you'll be spending a lot of time with a lot of different people. Oh and maybe you'll make your way over to the gym at some point to lift or shoot if you're not too busy saying yes to everyone that asks you for something. People love that about you though and everyone knows that they can always count on you. You love to make people happy and you're really great at it so keep loving people the way ya do! Also, you're all about just going where life takes you and you'll be good with it so long as you have friends and family around you. Oh and lastly, don't ever let people put you in a box (for example, if you're actually Jb, just because you're from Minnesota doesn't mean you aren't a country boy at heart) !!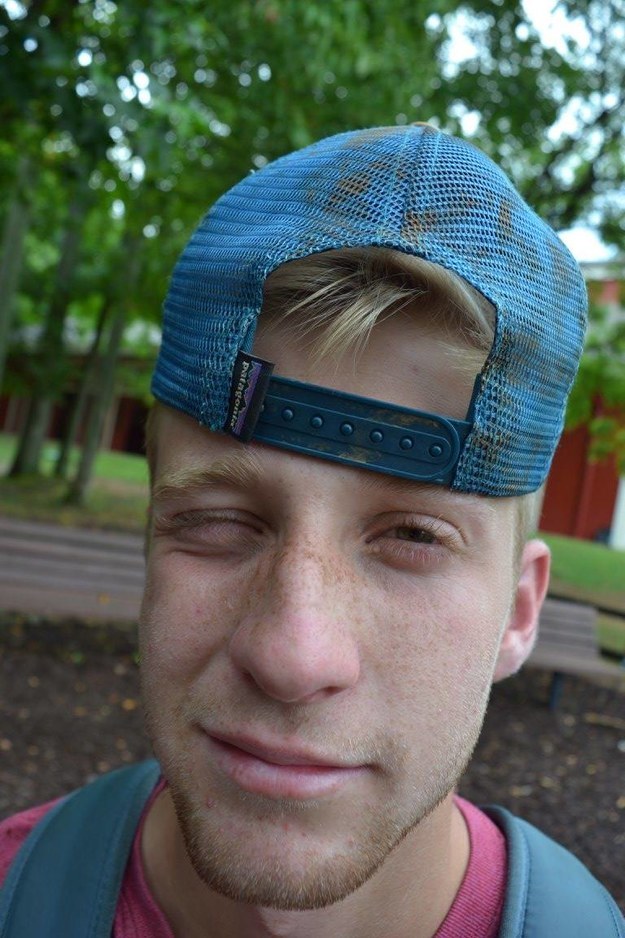 Gosh. That's so freaking cool. If you're anything like Drew Long, you're probably sitting at your desk right now at work pretending to do something ... when in reality, you're probably like photoshopping pictures or something. Or maybe you didn't even go into work today, because work is optional. OR maybe you never made it to work because your 20 year old car broke down on the way there. Either way we are glad you made it through the quiz. When you're not too busy getting mistaked for a high schooler, you are probably out hanging with bae, playing outside (frisbee golf?), roughhousing, or singing the crap out of a teen pop song. But hey, we love all those things about you. People love you simply because you are fun to be around and because you are incredibly genuine. You are a big brother and a best friend to everyone that you come into contact with and no one doesn't enjoy being around ya!!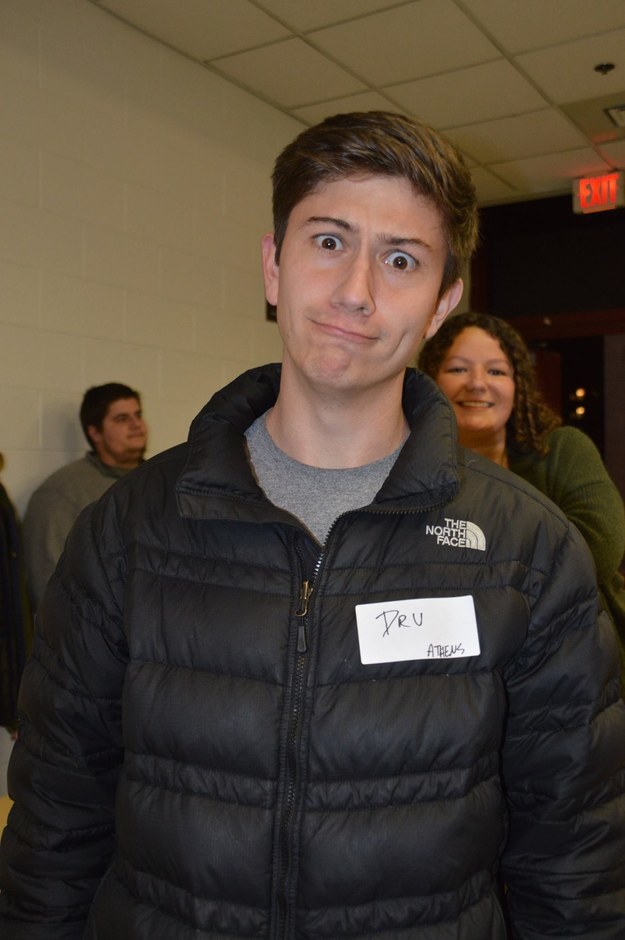 You got:

Brittany Britt Bro Bo Orcutt
Crap ... let's be honest, did you get through this quiz without dabbing at least once? Or maybe you're still trying to get over the whiplash you already gave yourself from dabbing too hard ?? But are you upset about it? Probably not. But hey, now that you're done, you're probably getting ready to watch (and cry over) YouTube videos of your fav animal. Also, I'd bet that you have your Blink 182 playlist or Hamilton soundtrack pulled up on your Spotify bc how are ya gonna get through a day without it?? Oh and if you have any free time after all of that, you're probably straight boolin' with your friends. We can't pretend you're not always down to hang ... must be something in the water at the on-campus eating facilities. Lol. Lastly, at the end of every long day, you slip into your fav nightgown and settle down for some sweet, intentional conversations with whoever is around. You're wise beyond your years and people always know that they can come to you with and for anything. You are constantly making everyone laugh and you give the best advice. Way to be the most inviting and welcoming person around!!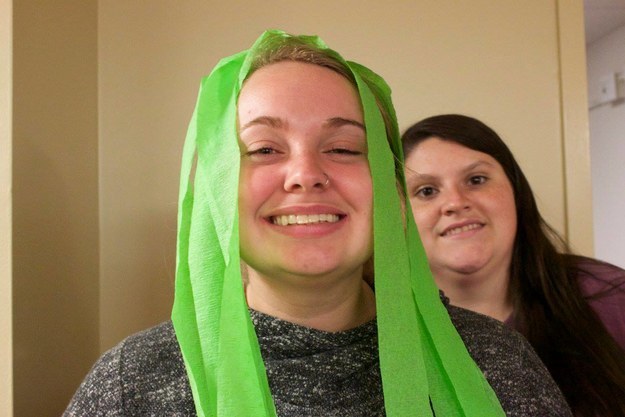 HEYYYYOOOO. I really hope you didn't take this quiz at 6am before starting your busy day, because we're really not sure it was THAT worthy of your time. Anyway, I'm really guessing you might be hanging at a coffee shop or babysitting right now ... but either way, I'd put money on the fact that you've got your carmex or vaseline nearby. Also, not sure what all you have planned today but we're sure that it includes time to cook yourself up a couple (gluten free + dairy free + soy free) meals. Oh but wait a second, how'd you even find this quiz? I'm pretty sure you're on a social media cleanse right now; is it the wholesome 30? Or maybe the whole 30? The wholly whole wholesome 365?? But hey, the fact that you're so quick to set aside earthly distractions is one of the many things that people love about you. People love you for intentionality and your desire to serve, and we really don't know anyone that doesn't look up to ya a whole lot!!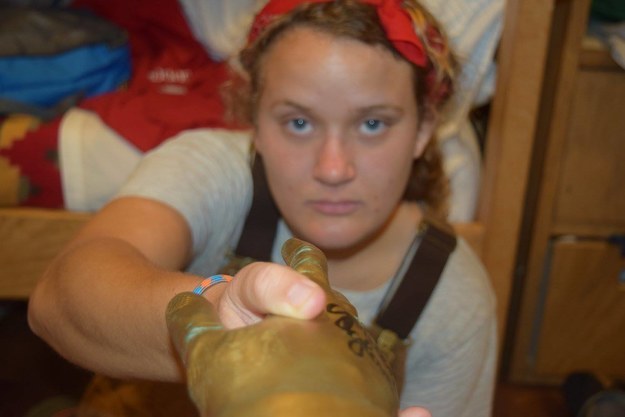 You got:

Liam Lee lbhall Hall
What the heck, how'd ya even find the link to this quiz if you haven't checked the group text in 6 hours? Did someone tweet it?? Maybe it was on someone's Snapchat story? Regardless, we're glad ya got here. You probably just got home from the library and you may not even feel that prepared after all that studying, but ya gotta try anyway, ya know. Now that that's over though, you have some time to play video games or watch tv with your roommates, so go do what you do best and cook yourself dinner at 4:30pm while straight chillin' at home. You keep to yourself a lot, but when you come out of your shell, you're a freaking blast. You know exactly where to find the best humor on the internet, you're (almost) always down to hang, and you melt hearts when you put on your most genuine smile. Lastly, you stay glo-ing up so don't ever let anyone tell ya different.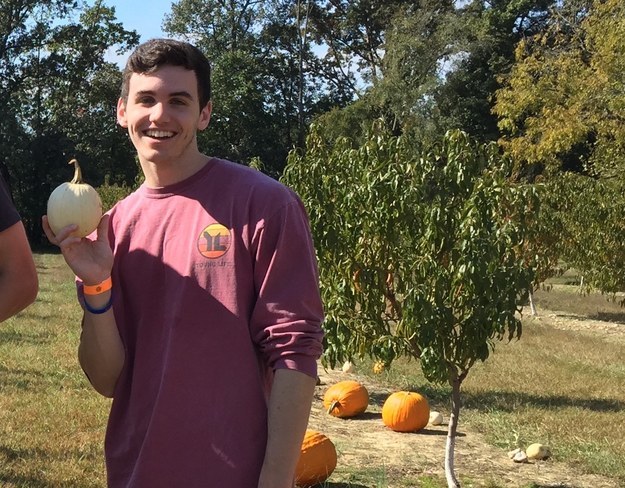 You got:

Malia Maliah Morgan
Dawg !!! Chances are you took this quiz while procrastinating on your homework, but hey, what's really important here?? You love country music, the U.S. top 40, and you're taking the song "Closer" to your grave. I mean, if anyone knows how to run a song into the ground, it's definitely you. If you're not trying to decide between taking a nap or a shower, you're probably entertaining people in your living room or out and about, hanging around. Let's not forget that you love NC State more than anything. Also, you love some good competition; if there's a game, you're the first to play and you're the most likely one to get in a fight in the middle of it. But at the end of the day, you are a ride or die homie that's always there to pick people up when they're down and to offer a BIG hug bc you LOVE physical touch. Your smile, not to mention those dimples of yours, light up the room. You bring the fun with you everywhere you go and people never get tired of hanging with you. You encourage people to be themselves, you love with your whole heart, and you really love to just be around for anyone or anything. Catch you dead not ballin' out with everything that you do.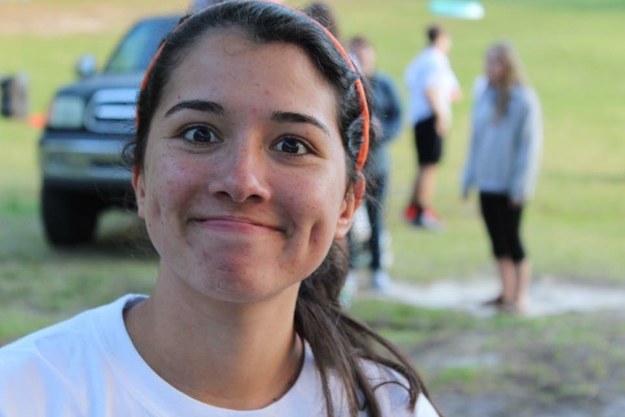 This post was created by a member of BuzzFeed Community, where anyone can post awesome lists and creations.
Learn more
or
post your buzz!