A new form of digital assets known as NFTs (non-fungible tokens) have been making monstrous headlines in the past several months. Whether you've heard it being incorporated with your favourite fast-food chains, sports teams, or even musicians, it seems as if every major brand/celebrity have been exploring NFTs.
For those of you who don't know, according to Forbes, NFTs are digital assets that represent real-world objects that are bought and sold online with cryptocurrency (Conti & Schmidt, 2021). Examples of what can be deemed an NFT include: art, GIFs, videos, collectibles, virtual avatars, video game skins, and even music. What's completely insane is that even tweets count! Twitter's co-founder Jack Dorsey sold his first tweet as an NFT for roughly $2.9 million (Locke, 2021).
While NFTs have existed since 2014, they only recently have become a popular method of buying and selling digital artwork. As reported by CoinDesk, one of the most influential and trusted media platforms for news pertaining to the financial system and cryptocurrency since November 2017, a total of $174 million has been spent on NFTs (Leech, 2021). What's unique is that NFTs are generally one of a kind (sometimes there are multiple pieces of a set) and have unique identifying codes. This basically means that NFTs are quite rare, which is the opposite of most digital creations which allow for infinite copies.
Before discussing NFTs and how they pertain to marketing, here are some of the most popular & expensive NFTs and how much they have sold for.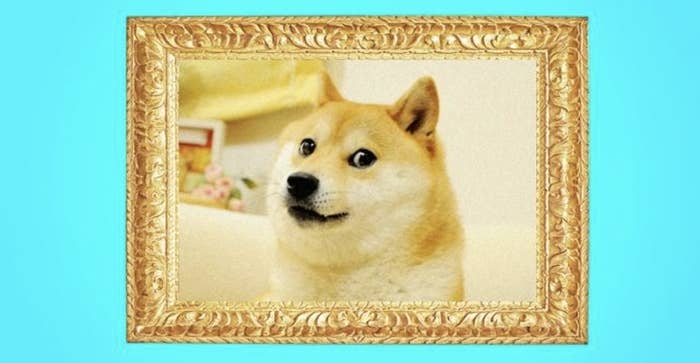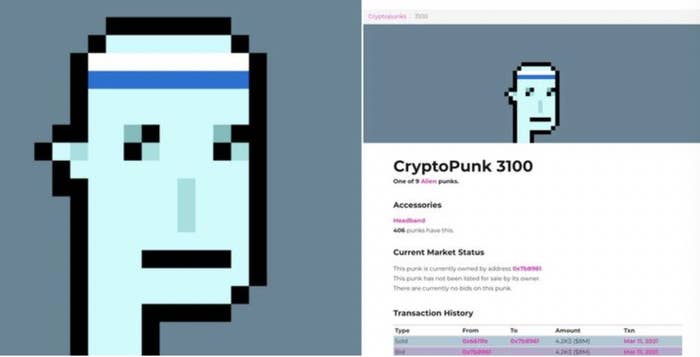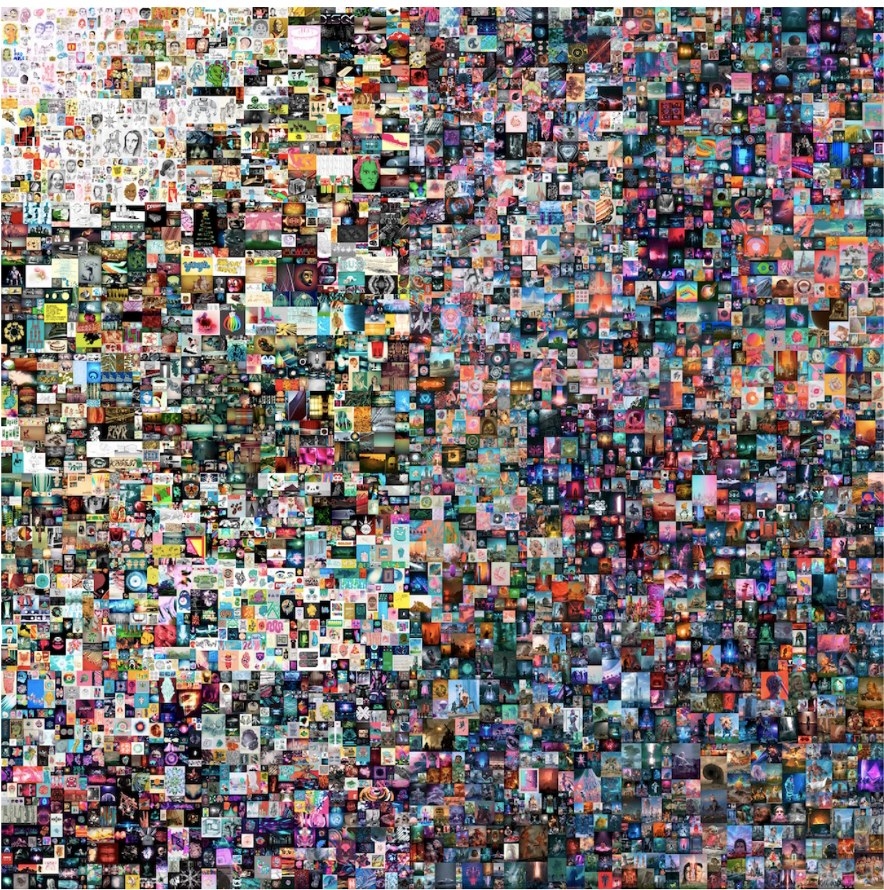 Looking at NFTs and marketing, it comes as no surprise that they can be of great benefit to organizations and their marketing efforts. Firstly, NFTs allow organizations/brands to generate extra revenue. For example, Taco Bell recently launched their own set of NFTs which sold for a high of roughly $1300 per copy (Leung, 2021). While the proceeds were donated to the Taco Bell Foundation, this example highlights how NFTs could be used by organizations to generate extra revenue.
Secondly, NFTs allow organizations & marketers to engage with their customers or consumers with exclusive opportunities and experiences. Since NFTs are based on the concept of exclusivity, this can allow organizations to offer all sorts of unique experiences to their most "engaged" customers to develop and further their brand loyalty. One organization that has recently accomplished this task is Nike. After receiving the patent for a project called "CryptoKicks," Nike started offering digital versions of their shoes in the form of an NFT alongside the sale of physical shoes (Beedham, 2019). The process worked as such: when someone purchased a pair of Nike shoes, they also received a digital version of the shoe. Owners of these NFTs then had the ability to combine their digital shoes with other digital shoes to create a mashup. From there, they could then have the hybrid digital shoe created into a physical product. By providing their customers with digital shoes and allowing them to have the ability to create custom designs/mashups, Nike is engaging with their customers in an extremely beneficial way.
It is without a doubt that NFTs are a valuable asset for organizations that provide them with numerous advantages. In my opinion, I question whether or not, "more organizations and marketers will begin introducing their own NFTs?" Based on the popularity and success that other organizations have had, I am beginning to think more brands will begin to create and introduce their own NFTs.While time will allow for growth and experimentation within this digital format, it is certainly an exciting time for both organizations and consumers.
References:
Beedham, M. (2019). Nike now holds patent for blockchain based sneakers called 'CryptoKicks.' Retrieved from https://thenextweb.com/news/nike-blockchain-sneakers-cryptokick-patent
Conti, R., & Schmidt, J. (2021). What You Need To Know About Non-Fungible Tokens (NFTs). Retrieved from https://www.forbes.com/advisor/investing/nft-non-fungible-token/
Kinsella, E. (2021). An NFT Artwork by Beeple Just Sold for an Unbelievable $69 Million at Christie's – Making Him the Third Most Expensive Living Artist at Auction. Retrieved from https://news.artnet.com/market/christies-nft-beeple-69-million-1951036
Larva Labs. (2021). CryptoPunk 3100. Retrieved from https://www.larvalabs.com/cryptopunks/details/3100
Leech, O. (2021). What Are NFTs and How Do They Work? Retrieved from https://www.coindesk.com/tech/2021/02/01/what-are-nfts-and-how-do-they-work/
Leung, A. (2021). Taco Bell Has Sold Out of Its NFT Tacos. Retrieved from https://hypebeast.com/2021/3/taco-bell-rarible-taco-themed-nft-sale-news
Locke, T. (2021). Jack Dorsey sells his first tweet ever as an NFT for over $2.9 million. Retrieved from https://www.cnbc.com/2021/03/22/jack-dorsey-sells-his-first-tweet-ever-as-an-nft-for-over-2point9-million.html
Rosenblatt, K. (2021). Iconic 'Doge' meme NFT breaks record, selling for $4 million. Retrieved from https://www.nbcnews.com/pop-culture/pop-culture-news/iconic-doge-meme-nft-breaks-records-selling-roughly-4-million-n1270161