1.

Do you miss IL VALSH?

not gonna lie, yeah a lil bit

no, but its always for...

*my response when you ask about how much i love villa forever*

2.

Who is your favorite Dufner?

3.

How you feeling right now?

she's a hardo cant u tell

thou shalt not take thy lords name in vain

*lights on no ones home* *but still manages to use nice filter*

4.

pick a crying face

regrets not joining vwimming in high school

mascara streak dramatic cries

daily breakdowns in libraries

crying because she wasnt there :(

5.

Pick a hand

mr steal yo girl peace sign

6.

pick your level of filthy

why brush it if you just gonna f*** again AYYYY

"regrets and mistakes, theyre memories made" -Adele

oh you know what dis mouth do mmmm

see, this is what dat mouth do

my mind automatically thinks you mean limp dick

7.

TELL ME IM PRETTI (no captions. just pick a pretty face)

8.

whos mans?!? (w some special guests)

tip: cover ur formal dates face with a BUD light, hoping he gets the hint

i love one boy and one boy only

we love all boys! straight! maybe gay! gay!

who needs boys when i already got two balls??????

IF U DONT LOVE THIS BOY GTFO

still havent peaked since

if you dont love THIS boy GTFO

if you dont love big dog GTFO!!!

9.

pick a 4:20 duf

10.

just pick a random face for the heck of it!

11.

pick a late night snack

12.

GANG GANG LUV
The Filthy Five Quiz
You got:

@ kocaine_kelly_
ooooh SHIT boiii!!! look at chuuu!!! you think you hot shit??? THATS CUZ U ARE!! kocaine_kelly_ aka "thryn" aka "K8" (just K8, not to be confused w Jon and Kate plus 8). dis bish dont give a fuq what you think of her because shes on a whole notha level that you aint even close to!!! most likely to be drunk snap chatting, complaining about coding, or kissing her gbf, this gal is a one in a million kinda personality. destined to make you laugh and smile, her insane confidence and charm never fails. shes a loyal buddy and will always always always be there for you. so whether its going out to get ~~CRUNK~~ or chilling like a villian, shes yo gal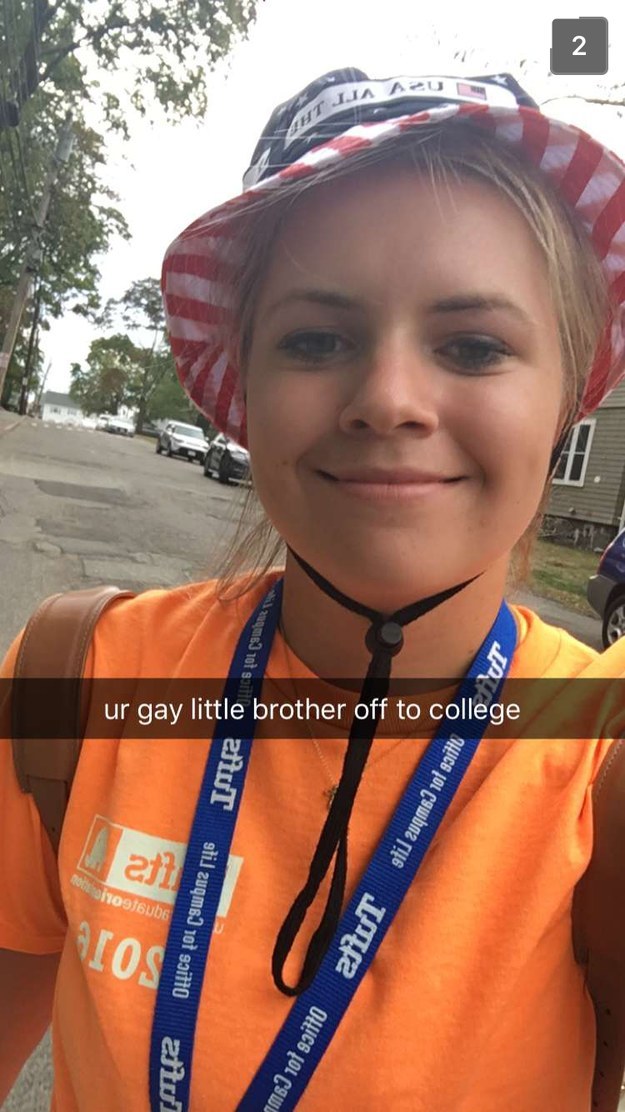 You got:

Anna f***ing Collett
WELL WELL WELL look what we have here!! Beanarama strikes once again. mm gurl dat polka dot coat is so fiiiine. Anna is most likely found laughing/smiling/being a beaming light of happiness for everyone around her. she literally lights up a room in seconds and can make anyone and anything feel great about themselves. shes a freaking bo$$ and doesnt let you forget that you are too. dont let her outgoing, friendly, loving personality fool you, this chick can whoooop yo ass in a dance off and has no qualm about it!! but dont worry youll feel honored to have your ass whooped by this girl. shes a dime in a world of pennies.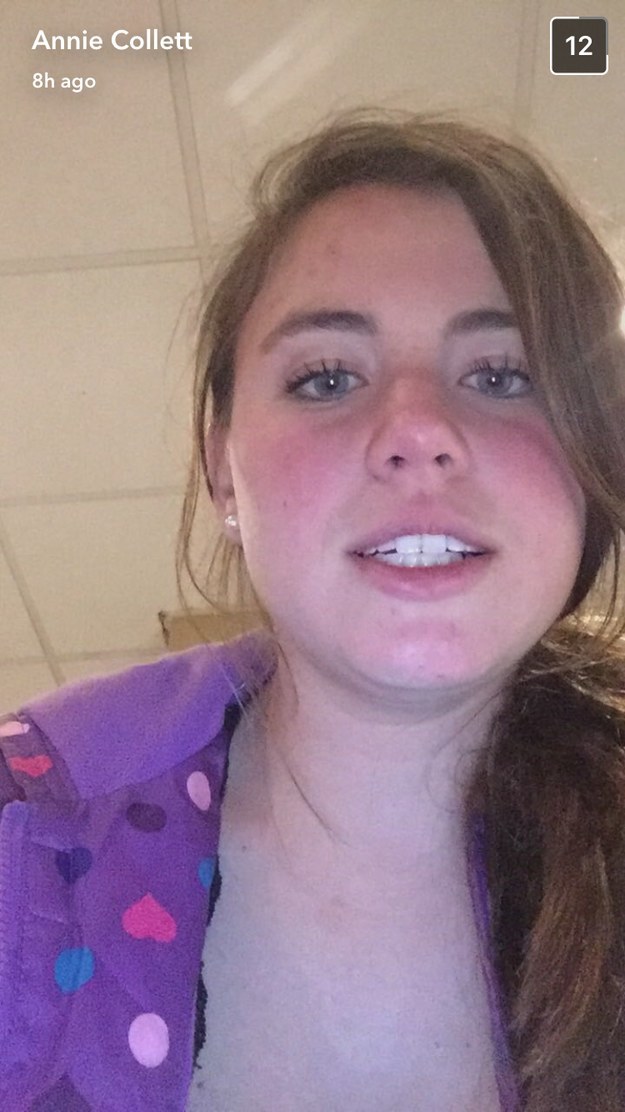 You got:

Melee (whatever that is)
mmmm look at that lip bite DAMN MELEE. Now who exactly is Melee? we dont know. because we call her Duf. BUT in alll seriousness this girl is one of the only people who can pull off like 8 different nick names because shes got a personality so big and amazing, she needs more than one. there is an endless list to why we love this girl, but its obvious that shes a friend who can always make you laugh with a funny story, always chat you up about literally anything, and always be there when you need her. the US wont be the same without her for the next 6 months, but we all know shes got bigger and better things going on in Chilé (emphasis on the é)!!! AND we all know that distance makes the heart grow fonder:) we miss you (and the cedes... RIP)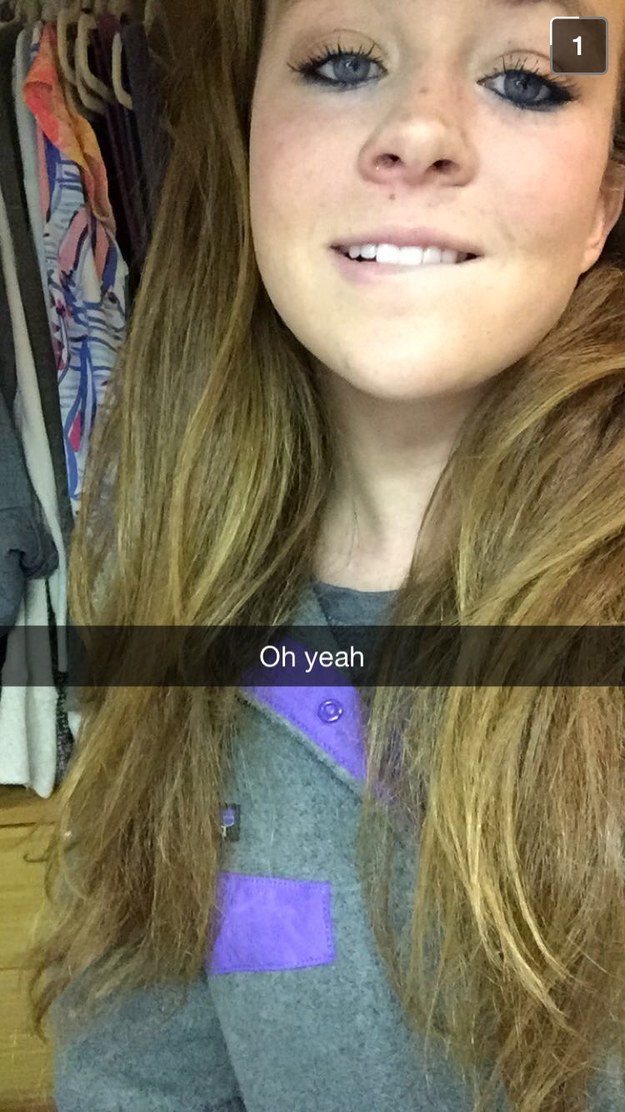 You got:

*in annies bad british accent* Carol!!
its true, she does "tu. The world". and honestly shes the one we want "tu - ing . the world" these days because this girls a superstar all around. not only is she a freakin genius, shes fearless too. always one step ahead of the rest of us, shes the one you want in your corner when somethings wrong. shes a badass friend and will be your right hand man through anything you need. not to mention shes also constantly ahead of us on every single cool trend too. fashion, hairstyle, best new workout, new restaurant, you name it, she knows it. Honestly, she probably starts the trends. (I saw Carol wearing army pants and flip flops, so i bought army pants and flip flops.) keep doing you Carol, someone needs to be the role model for us all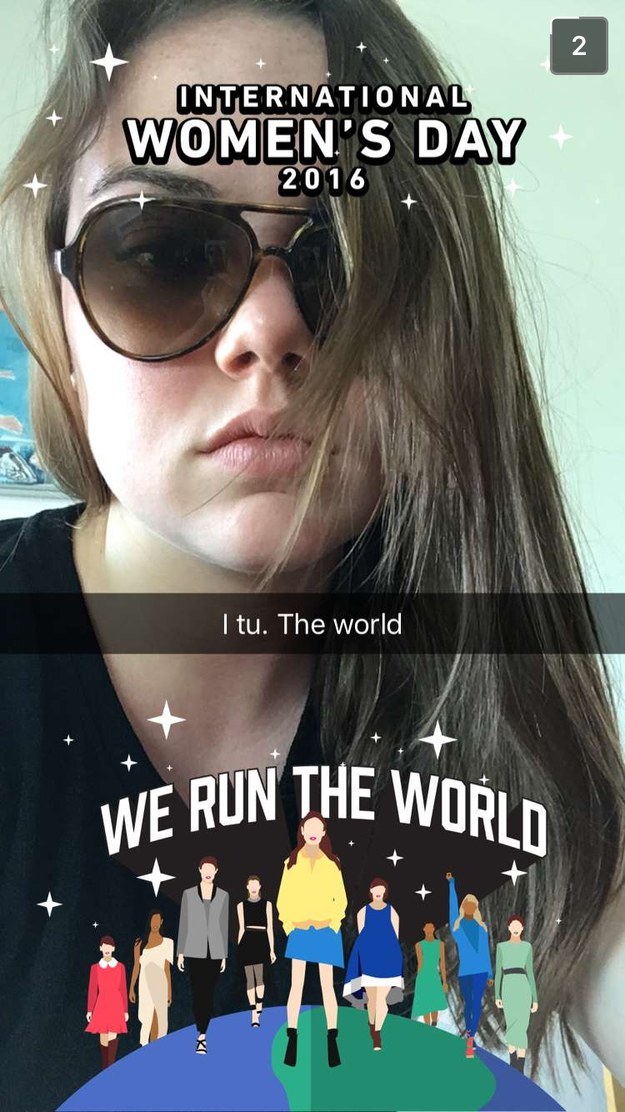 oh hunni, go home youre drunk. everyone knows little caesars is dick. this girl is a wreck 9/10 of the times but she's got the best squad to always have her back. tbh she'd be lost without them. through highs and lows, she always tries to be as loyal and kind as her amazing friends are to her. she loves them to the moon & back. also loves dogs, pizza, and the occasional f**k boy but hey we all make that mistake!!! thank u all for being my ppl!!!!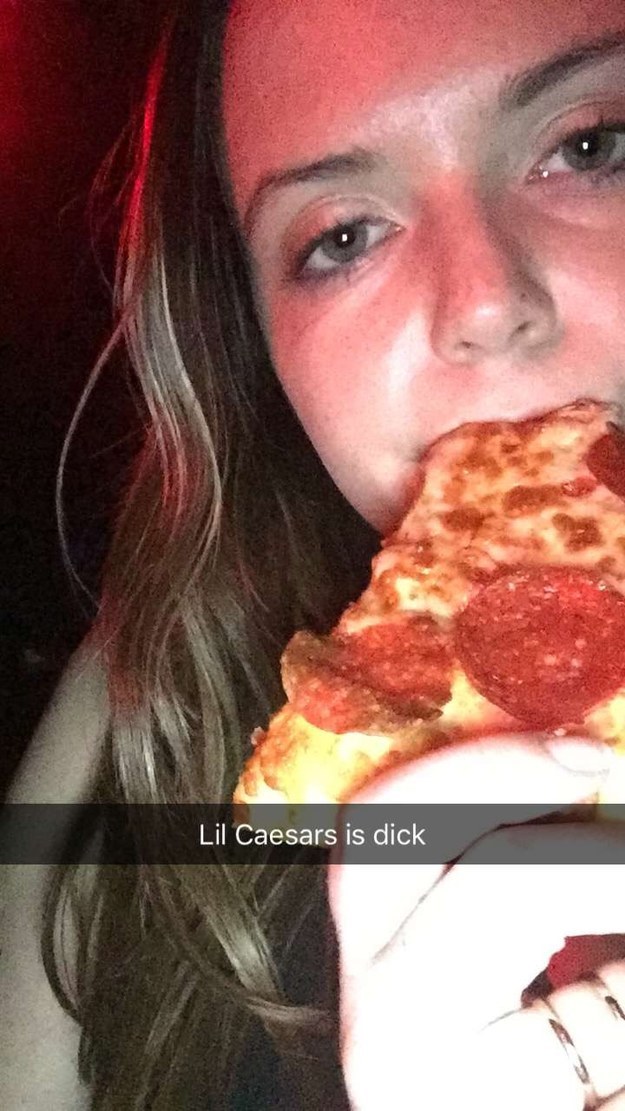 This post was created by a member of BuzzFeed Community, where anyone can post awesome lists and creations.
Learn more
or
post your buzz!