1.
Get a perfect sear on meat by patting it dry first, using a hot pan over high heat, and not crowding the pan.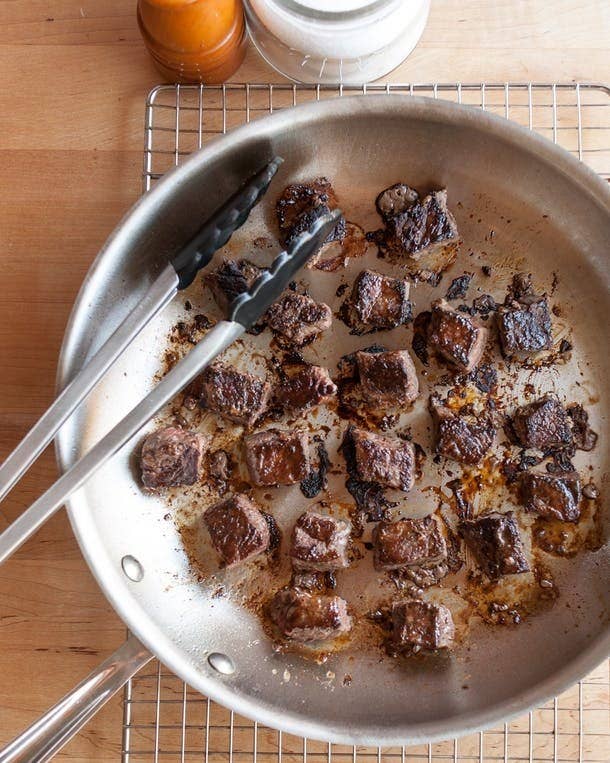 2.
Try the mise en place technique so you don't miss a step or forget an ingredient; set out all of your ingredients (measured and chopped) in bowls before you combine any of them.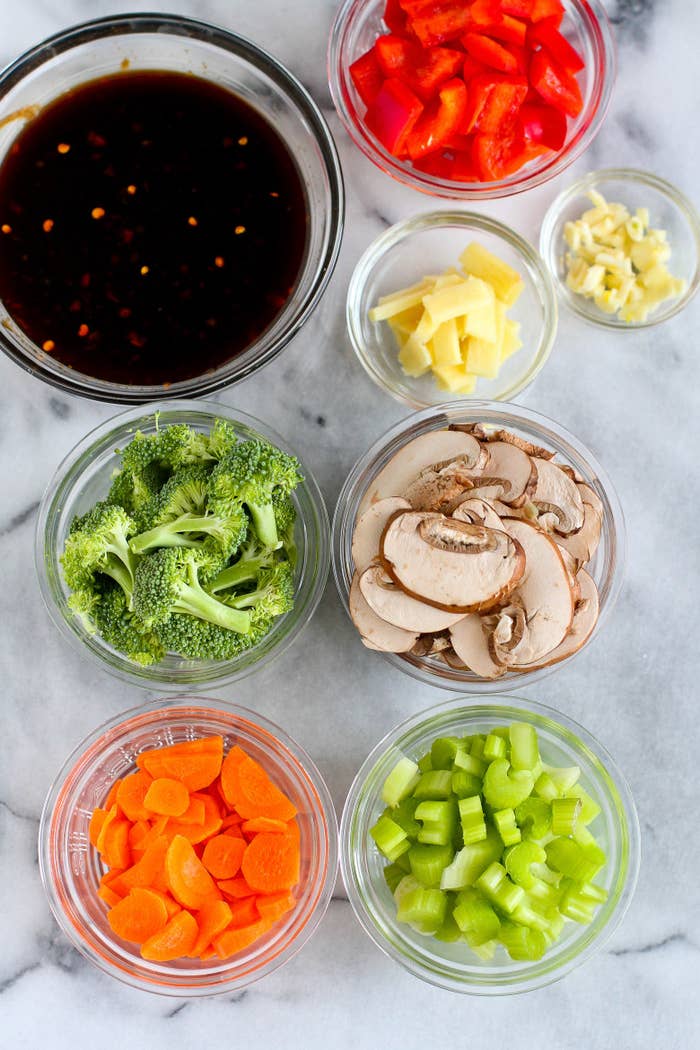 3.
When chopping an onion, keep the root intact so you can dice the whole thing at once, making the entire process more efficient.
4.
And if you don't know the difference between a dice, julienne, or brunoise, try a cutting board with measurements to tell you exactly what you need to know.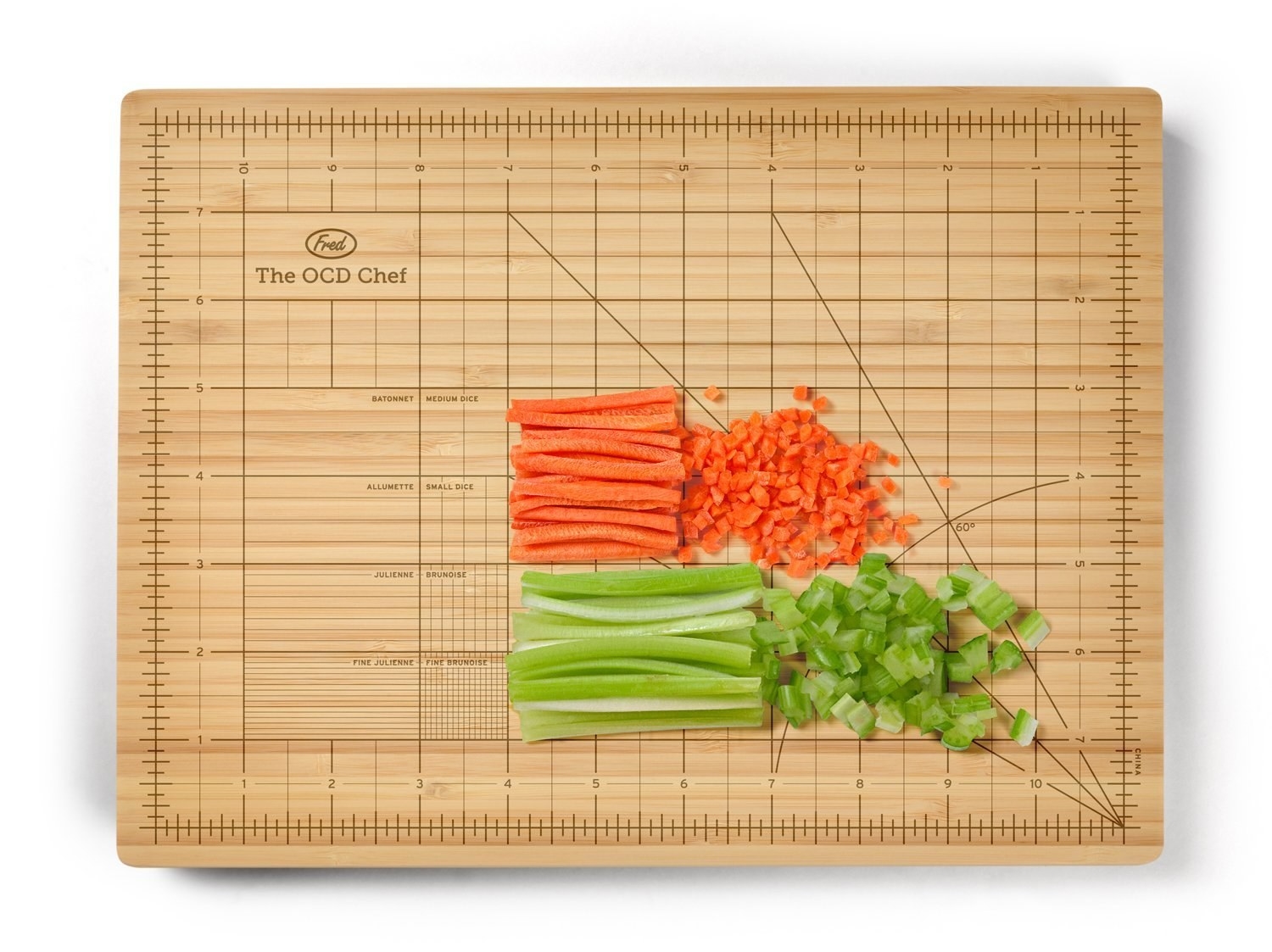 5.
Slip a damp paper towel under your cutting board to keep it from moving around as you chop.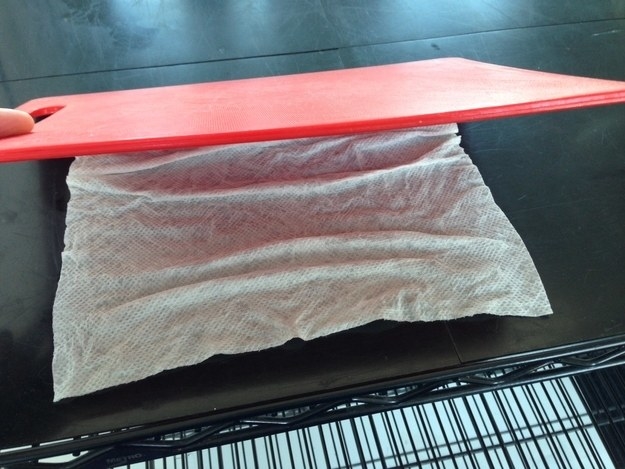 6.
Stock your kitchen with a high-quality chef's knife — you'll be surprised to see how much easier it makes prepping ingredients.
8.
Upgrade your standard chicken breast with any of these delicious marinades (all made from only four ingredients!).

9.
Cook less common grains to take your dishes to the next level — they're just as easy to make!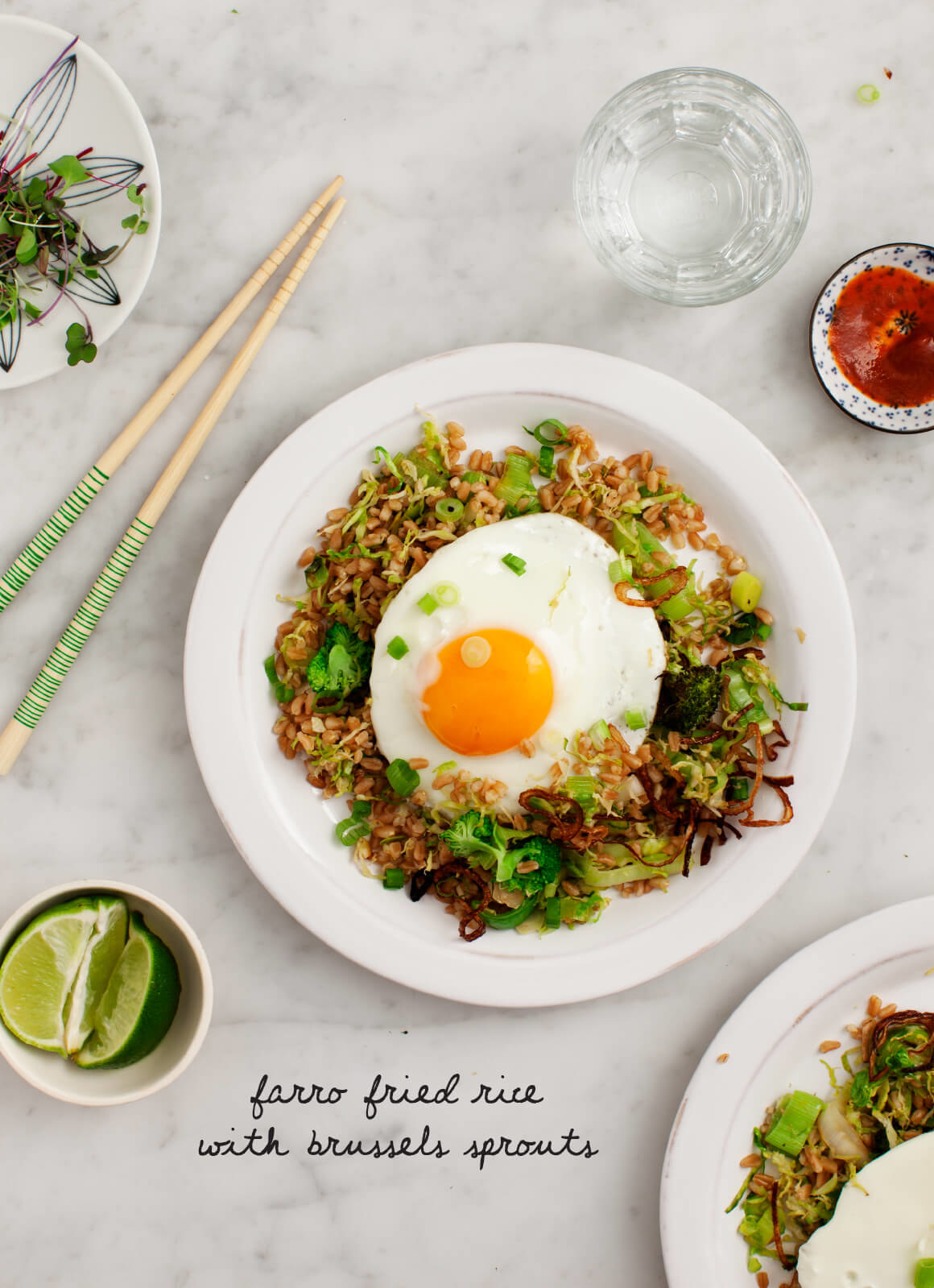 10.
Cook in cast iron pans — they're basically indestructible, last forever, and you can use them for TONS of simple recipes.
11.
Spice up your life (and your food) with a subscription that sends you three different unique spice blends, plus recipes to try them in!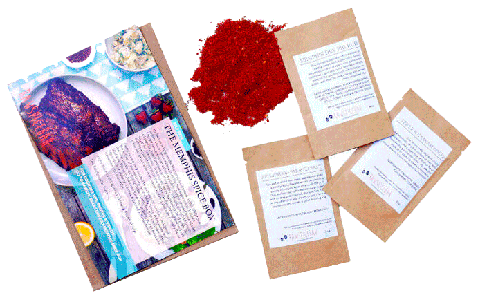 12.
Or create your own spice blends to add depth and interest to every dish.

13.
Hang a pretty and informative chart that'll actually teach you a damn thing or two about herbs and spices.
15.
Keep a microplane in your drawer to easily add boosts of flavor — like parmesan and ginger (so much easier than mincing!).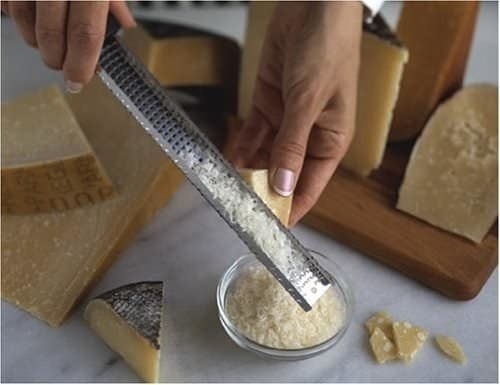 16.
Use some leftover pasta water in whatever sauce you're making — the starch in the water will help make it thick and perfect.
17.
Pair the proper pasta with the proper sauce for a combination straight out of an authentic Italian restaurant.
18.
Don't cut into your meat to determine if it's done (you'll lose the juices!) — reference this ~handy~ test instead.
19.
Try an Instant Pot; with seven functions in one, it does everything from making rice to browning meat to slow cooking...and way more (like making a rotisserie-esque chicken with just the press of two buttons).
20.
Warm your plates before serving to keep the food hotter longer. Small details like that will totally impress your dinner guests and family.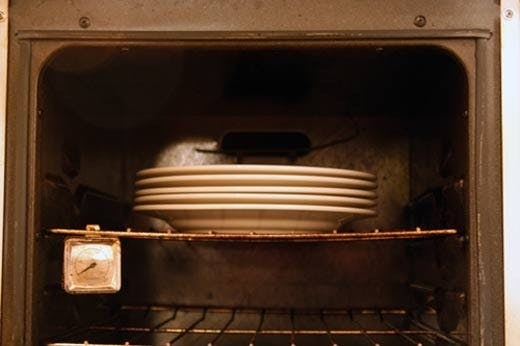 21.
Try your hand at a meal kit like Hello Fresh: they'll send you all the ingredients and surprisingly simple recipes to expand your kitchen horizons.
22.
Seek out five-or-less ingredient recipes that are deceptively easy, but look gourmet AF.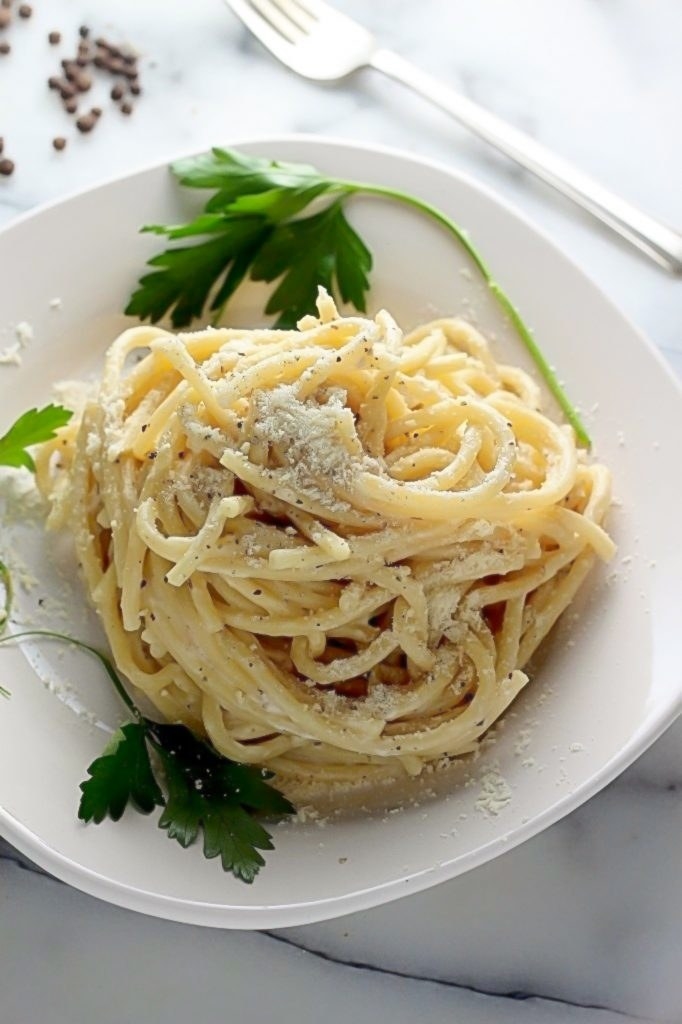 23.
Make adding flavorful garlic to any recipe so much easier with a garlic press — no tiny chopping required.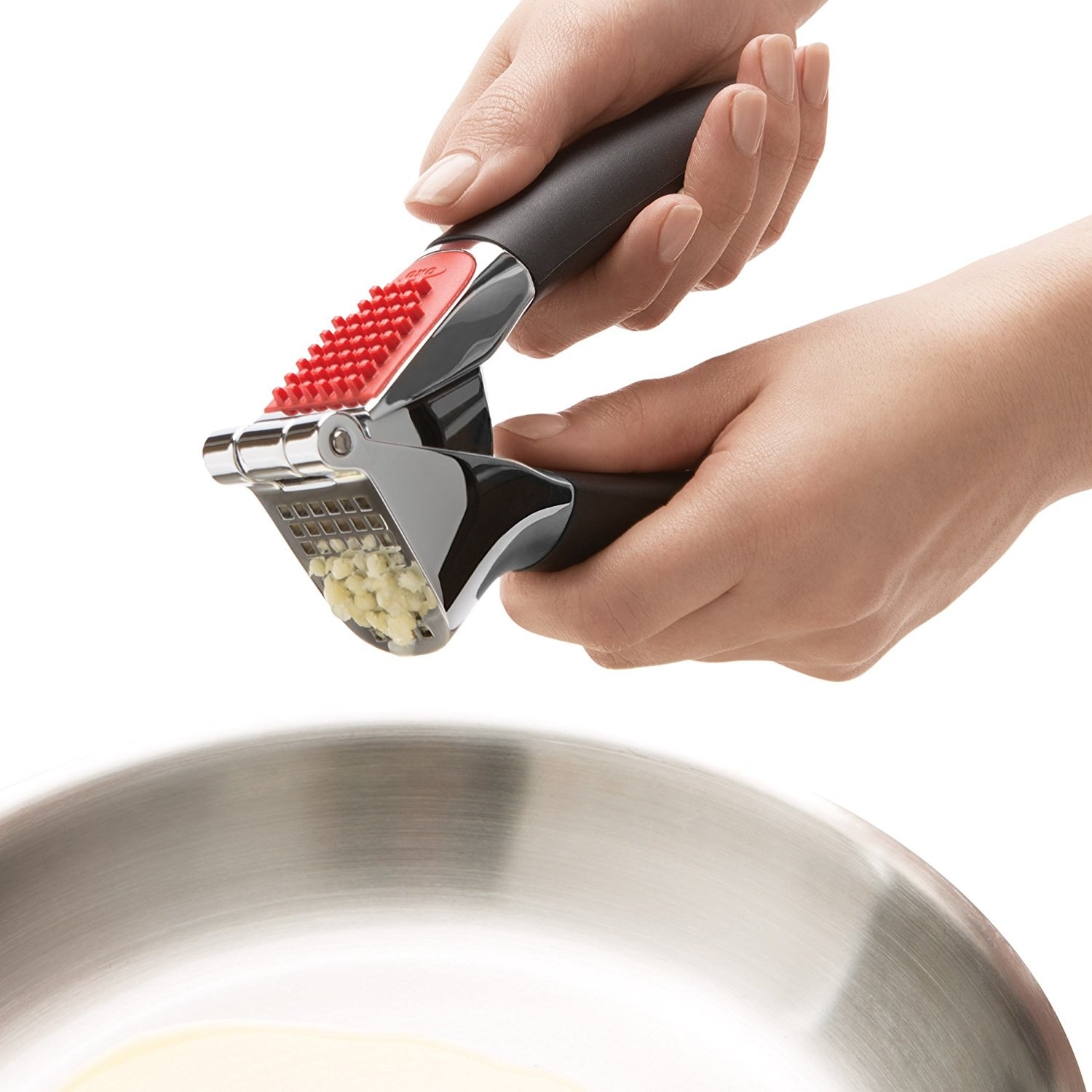 24.
Fresh herbs make everything better. Spare yourself from trips to the grocery store (and save money!) with a storage device that'll keep herbs fresh in your fridge for up to three weeks.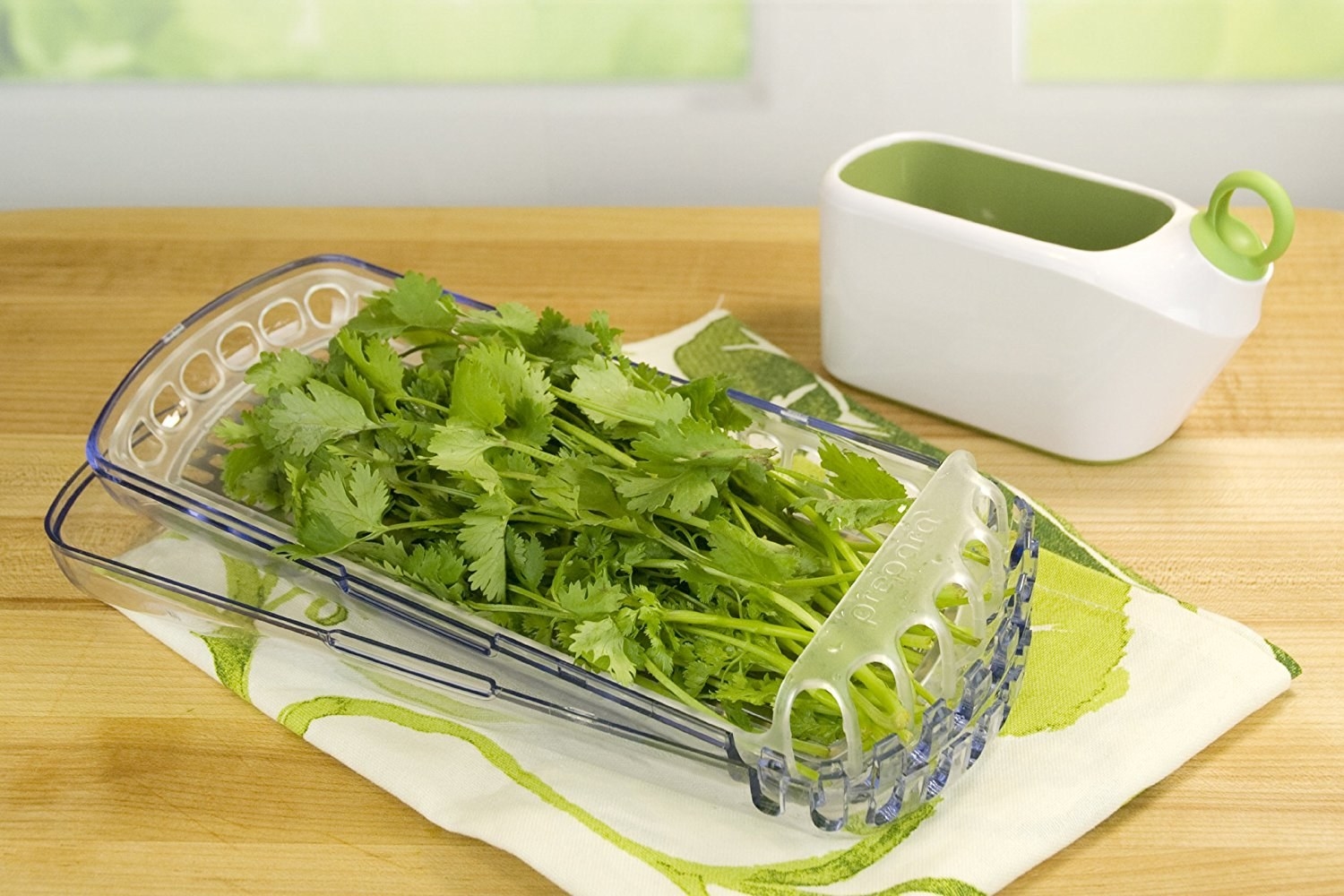 25.
Upgrade store-bought dinner rolls by brushing them with melted butter, sprinkling on some herbs and flaky salt, and popping them in the oven.