Holiday shopping is hard. There are so many things to buy, and sometimes you're buying for a coworker you don't know, or need something *everyone* would love for a white elephant or yankee swap gift exchange. WHAT'S AMAZING FOR UNDER $15?!
Well we have the perfect gift. Readers, meet ~The Screaming Goat~ mini figurine.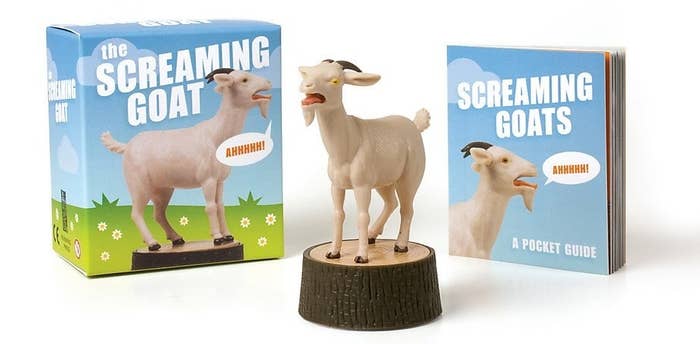 That's right, this lil' guy is under $10 ($6.69 on Amazon) and makes screaming goat noises at the push of a button. WHAT COULD BE BETTER?!
Just press the button on the stump he stands on to hear those bleats that can't be beat.
Reviewers say it's loud enough to get some laughs (and elicit screams of sympathy from your cubicle neighbor) without being *too* loud and distracting to everyone around you.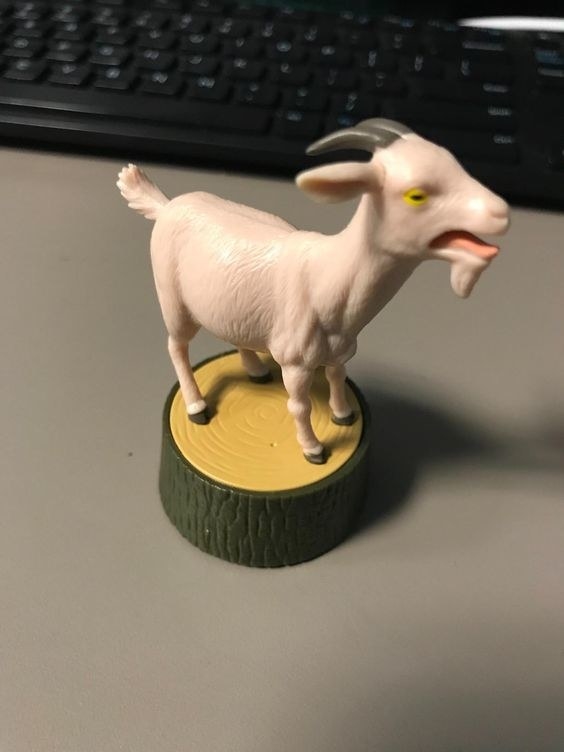 AND it comes with a 32-page, illustrated booklet filled with fun facts and trivia about your fave animal, because we love to learn, right?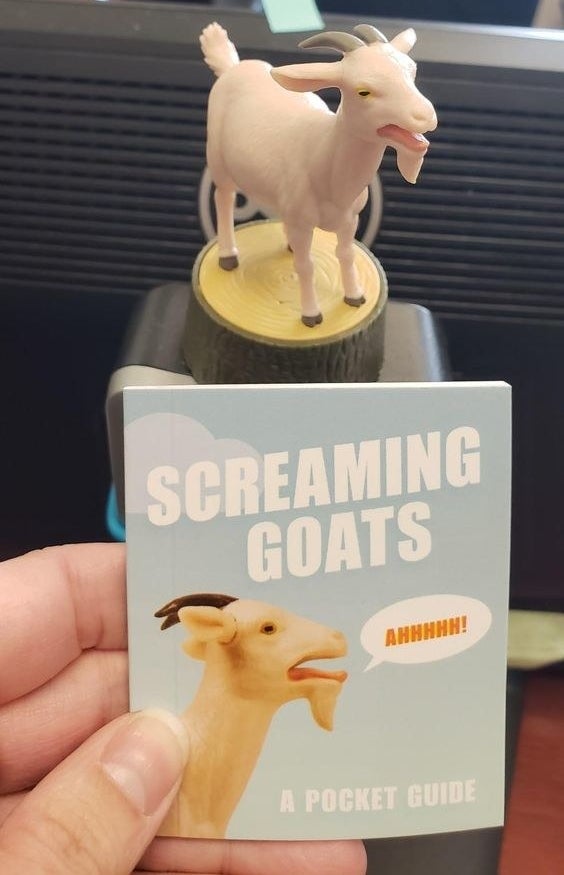 People *love* keeping it on their desk to release a little stress — and make a few of their coworkers' heads turn in their direction.
Aaaaand it makes for a much-stolen white elephant or yankee swap gift. Are you ready to be the most popular person at your water cooler? You better be.
Tl;dr: be prepared to be the hit of your next holiday gift swap. Hard-to-shop-for friends or family? Wow, you're all set. Stocking stuffer for everyone you know? Absolutely.
"I got this to annoy my boyfriend with and I swear it was the best thing I have ever bought my whole 22 years of existence. If you are thinking about buying this, do yourself a favor and just add it to your cart." —Katelyn
"Not disappointed at all. Got it for a gag gift for an upcoming Christmas party... Keeping it for myself and getting something else. 🤣" —Lisa Burkey
We're talking about the ~G.O.A.T. of under-$10 gifts~.