Just 9 Reasons You Should Probably Sign Up For Hulu Right Now
Idk about you, but I literally made a list of all the shows I'm going to watch while social distancing to make the most of my couch time.
We hope you love the products we recommend! All of them were independently selected by our editors. Just so you know, BuzzFeed may collect a share of sales or other compensation from the links on this page if you decide to shop from them. Oh, and FYI — prices are accurate and items in stock as of time of publication.
We're all in this together, practicing social distancing, and doing our part to keep our communities safe and well. The good news is that means the hours I've spent on the couch watching TV and snacking have just been training for this moment.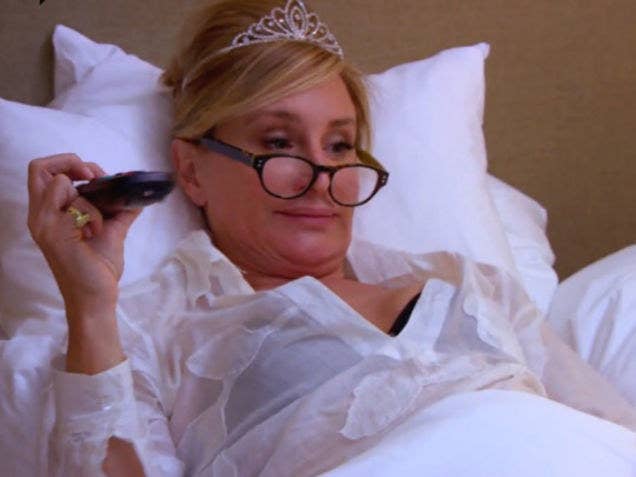 I have a Hulu subscription (and some other ones of course! I...really love TV), so I'm gonna tell you why I personally think it's absolutely worth it to subscribe while many of us hunker down at home:
1.
Hulu isn't just for current TV episodes you can watch the next day — they have shows all the way back to episode one, like Brooklyn 99, This Is Us, Black-ish, and 90 Day Fiancé.
2.
And there are new episodes added *daily*, especially current shows you can watch sans commercials (if you have the commercial-free plan) the next day. Cut that cord and stay! up! to! date!
3.
Want to cut the cord but can't give up the live stuff? Their Hulu + Live TV package lets you watch 60+ channels (depending on your area) so you can stay up to date on the latest don't-want-to-wait TV (and, of course, the news).
4.
Some of their ~exclusive~ streams are worth the sign-up alone — we're talking both seasons of Killing Eve, people!! Plus tons of ~exclusive~ throwback shows like the deliciously infuriating Lost and soapy-in-the-best-way The OC.
5.
Hulu is also one of the only places you can stream Frasier for no extra cost if you need a little Niles Crane in your life (who doesn't??). It's not on Netflix anymore!
6.
And as a period drama F A N, they have several of options for a full escapist experience just shy of a time machine. We're talking Damp Colin Firth, folks.
7.
My weekend plan? Starting Little Fires Everywhere — the first three episodes just dropped, and I've been waiting for this show since I read the book last year.
8.
I personally think TV shows are the best for extended at-home time, but their movie selection is also vast and stocked with popular flicks like When Harry Met Sally*, A Quiet Place, Booksmart, If Beale Street Could Talk, and more.
9.
And if you're feeling cooped up, explore the world and its culinary wonders with Anthony Bourdain's No Reservations.
So let me break down your subscription options:
—The most popular option is the basic plan, which has (limited) commercials for $5.99/month.
—My personal recommendation is the commercial-free plan, so you can stay RIGHT IN THE ACTION for $11.99/month. I have the "LiMu Emu (and Doug)" commercial jingle stuck in my head often enough from watching regular TV.
—If you don't have cable but yearn for live shows, you've got the Hulu + Live TV plan for $54.99/month.
—You can also bundle a plan with Disney+ and ESPN for $12.99/month.
And for the basic and commercial-free plans, you get a **one-month FREE trial** to get you started. And in these times, you can fit a whole lot of bingeing in 30 days.
What are your favorite shows and movies on Hulu? Discuss in the comments below to help me add to my list!