I'm Not Joking, This Mini Clothing Steamer Will Help You Be A Better Adult
The PurSteam Elite Steamer is legit one of the best things I've bought on Amazon.
We hope you love the products we recommend! Just so you know, BuzzFeed may collect a share of sales or other compensation from the links on this page. Oh, and FYI — prices are accurate and items in stock as of time of publication.
Getting dressed in the morning is hard enough, but when you add hopelessly wrinkled clothes to the mix, it gets so much worse.
Giant stand steamers are unwieldy, hard to fill and empty, and take forever to heat up. I'm always running late, so no one's got time for that!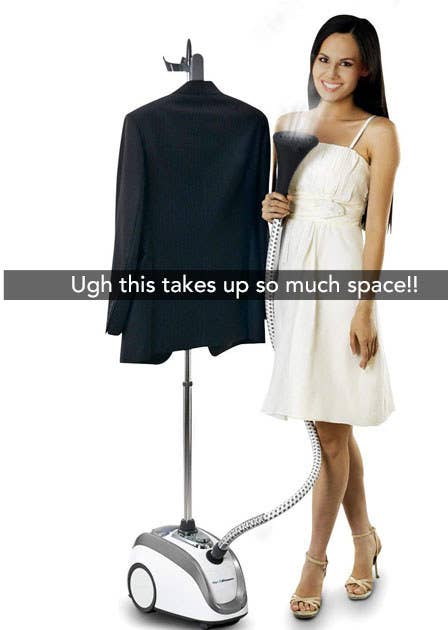 But non-morning people, rejoice: I have found the perfect mini steamer, and I simply cannot praise it enough. It's the PurSteam Elite Steamer ($26.99 on Amazon), and it's a friggin' wonder.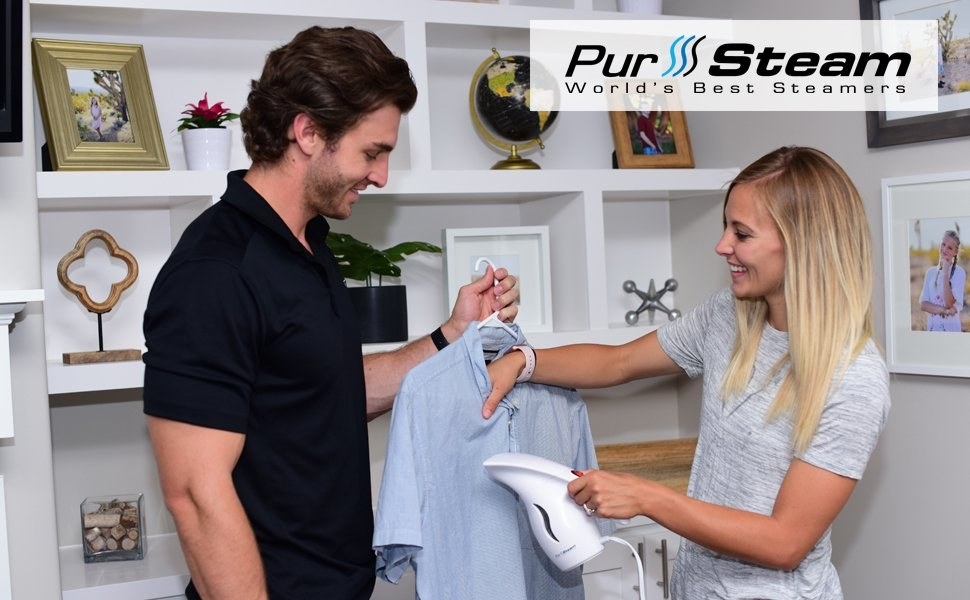 It's teeny (you can totally bring it when you travel!), and stows neatly away in even the smallest spaces. Personaly, I keep mine under the bathroom sink for last minute de-wrinklings.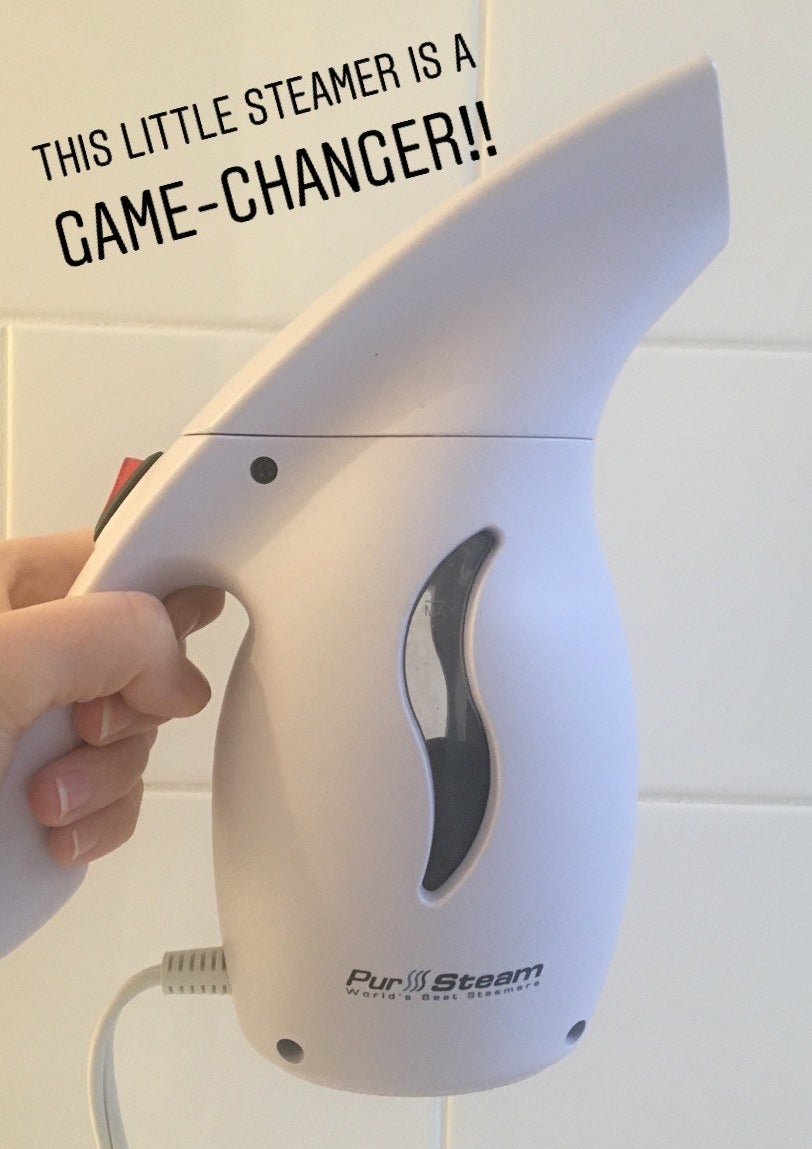 It heats up in 90 seconds, which for my snooze button–hitting ass, is basically a miracle.
It's v lightweight (about one pound), and the water tank is the perfect size to thoroughly steam up to five-ish garments, making it a no-brainer for a quick pass over a blouse OR when steaming a whole bunch of clothes the night before a vacation.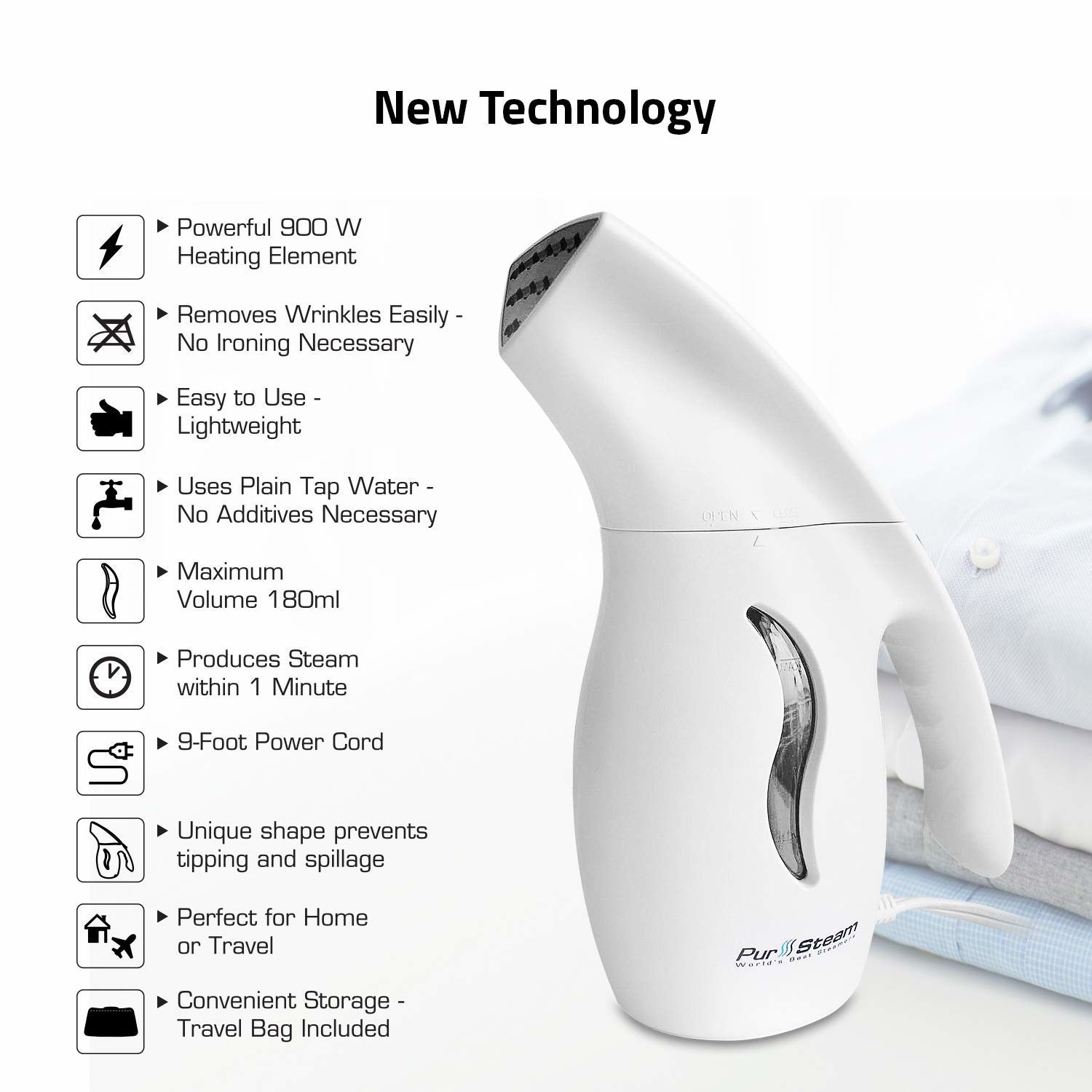 AND IT WORKS!!! Here's a before and after of a blouse I steamed out when I was already running late to work.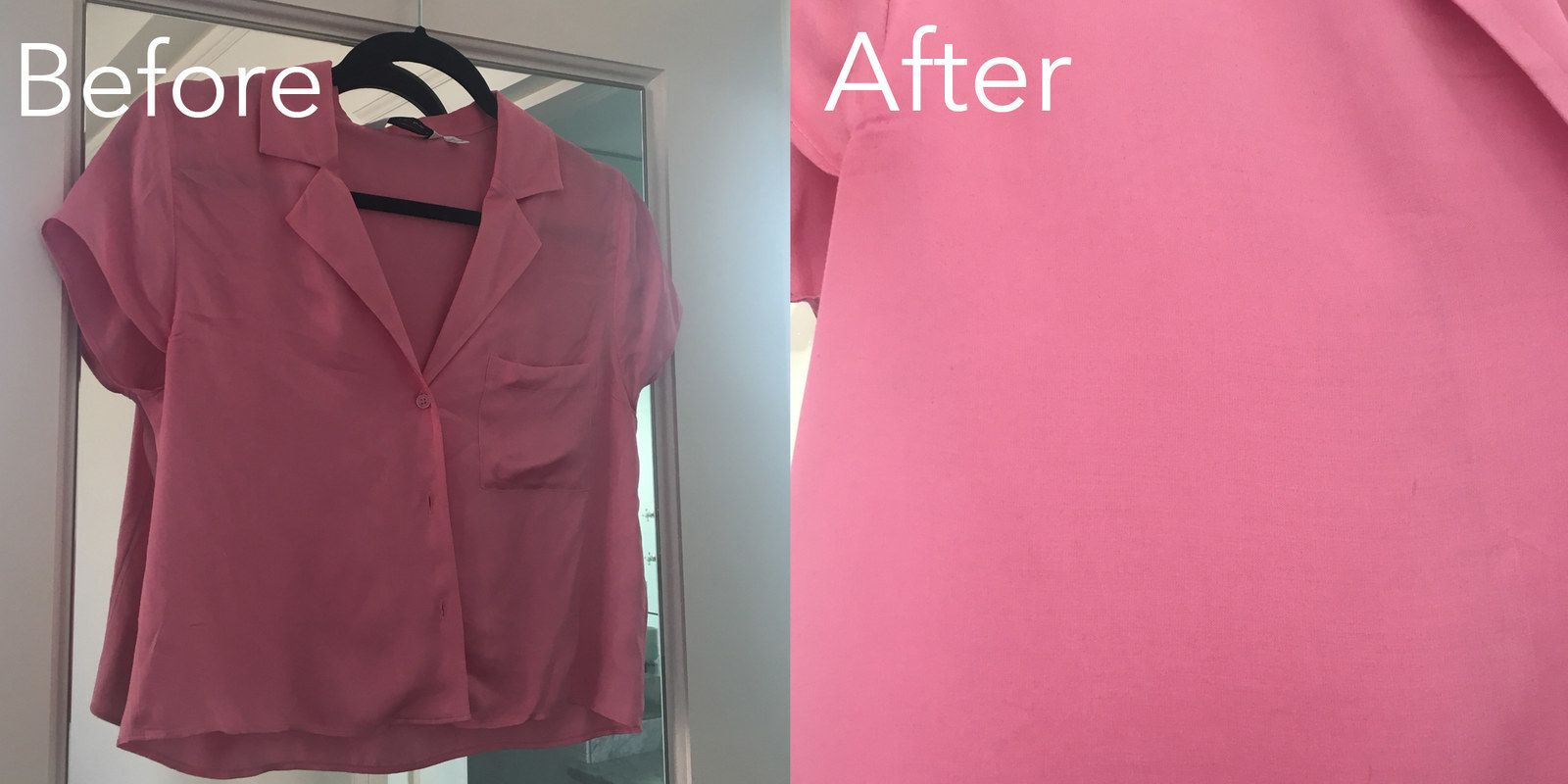 And another one, because my clothes often fall victim to The Chair (you know, the one on which you stash all the clothes you don't feel like putting away) — and end up wrinkled AF.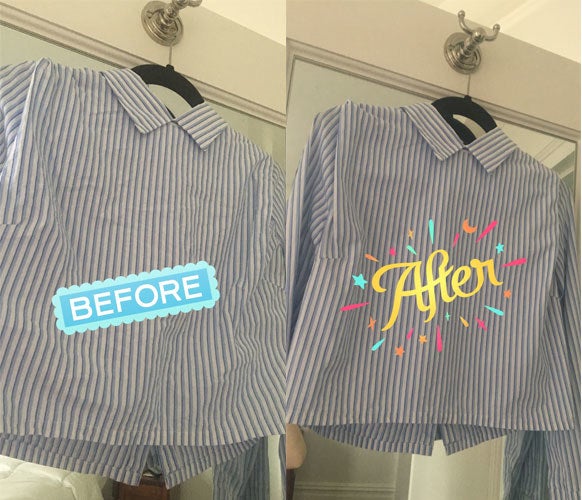 Need more convincing? Tons and tons of reviewers swear by this mini steamer too! We're talking over 5,000 FIVE-STAR REVIEWS!!

The review section is full of great before and afters too! Like this silky robe that's now ready for a Big Day.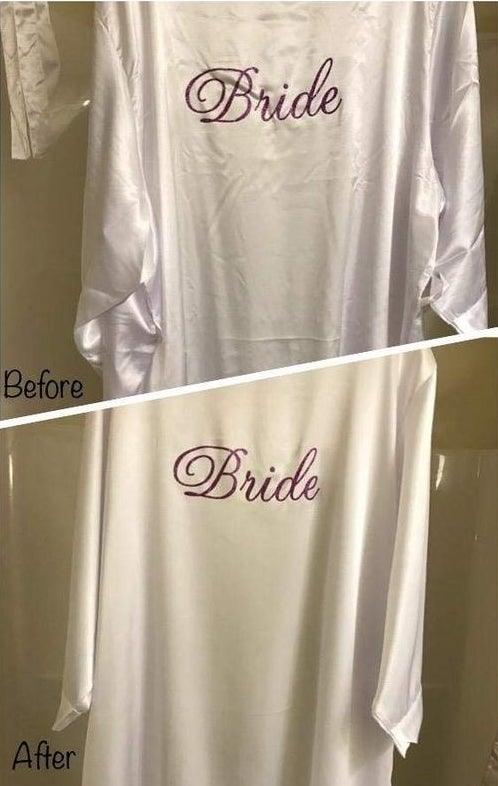 Gonna do a happy dance in these crease-free pants!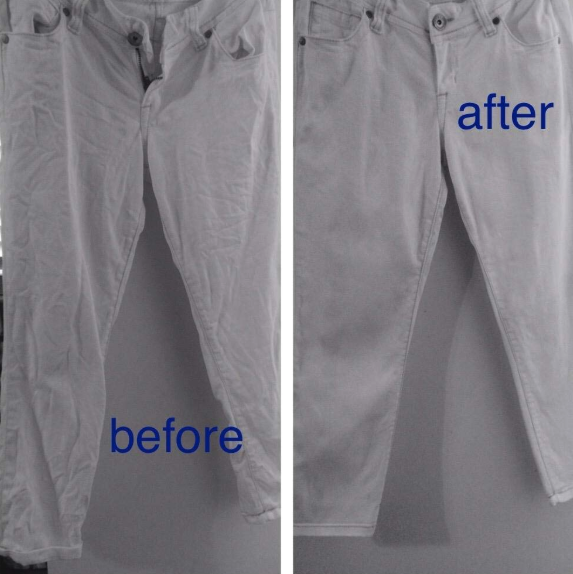 Look who's ready for work now!
Brb, steaming everything in my closet.
Shopping for something specific? Check out BuzzFeed Reviews to find the best things for every budget!