This Cheap AF Makeup-Erasing Cloth Is The Lazy Beauty Lover's Dream
The Miracle Face Erase is the makeup remover you didn't know you needed... until now.
We hope you love the products we recommend! Just so you know, BuzzFeed may collect a share of sales or other compensation from the links on this page. Oh, and FYI — prices are accurate and items in stock as of time of publication.
Yeah, we know we know — never go to bed with your makeup on! But sometimes that's hard, it's late, we don't know where our makeup remover is..... and the makeup just stays on our face.
Basically, we need the equivalent of Mulan's sleeve to take off all that long-wear foundation and waterproof mascara, amirite?
Well guess what, THAT EXISTS!
It's the Miracle Face Erase, a makeup removing cloth that works with 💦 JUST WATER! 💦 Basically magic.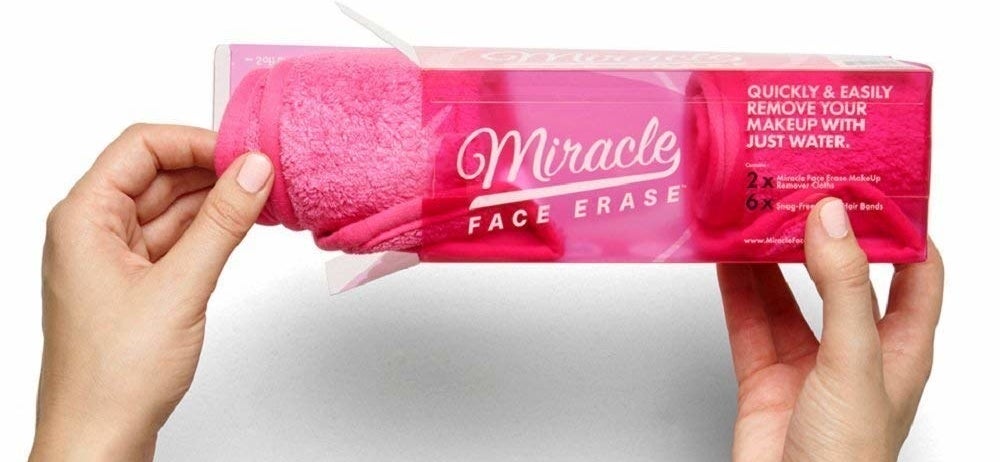 You get TWO cloths in each $11.97 pack — and since you just need to run 'em through the washing machine to clean them, having two means you'll never be Miracle Face Erase–less.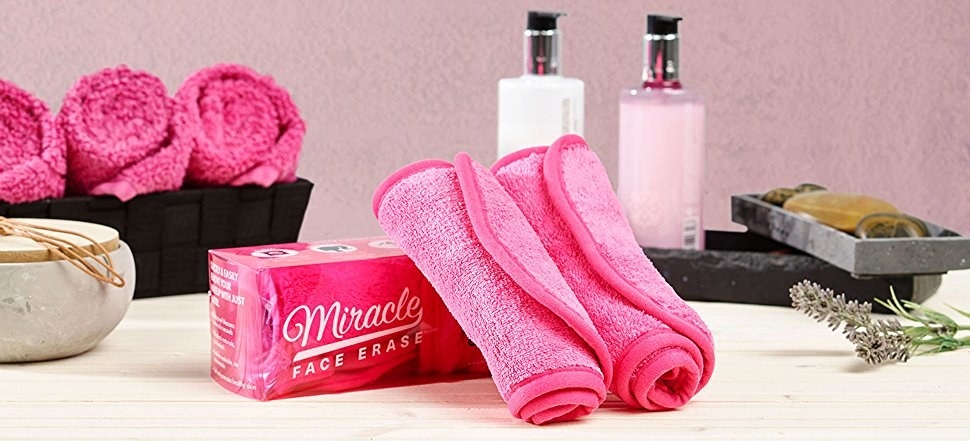 It's ridiculously quick and easy to use. Let me prove it to you:
Not only does it remove makeup (using the "erase" side), but the BACK of the cloth is a scrubby ~exfoliating~ side you can use once a week to buff off dead skin cells, revealing your softest face ever.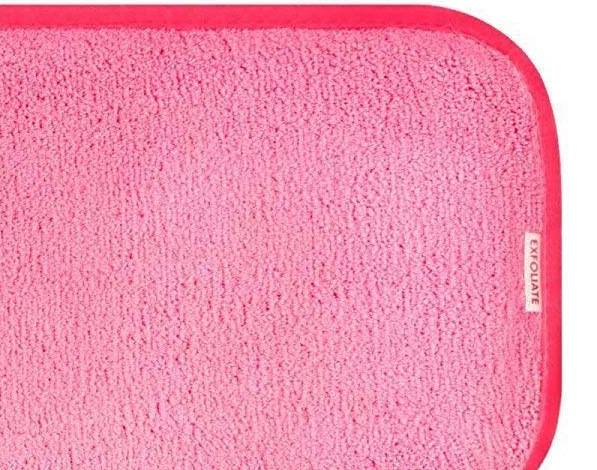 Need a little more convincing? Let's take a peek at some of the Amazon reviews (there are over 400 five-star ones alone):
"Bought these for myself and a friend and we are both more than astounded by how well this product works. I typically wear makeup on the cheaper end, while she wears high end makeup, and this did an incredible job of taking off our makeup without a single issue. It is more effective than any remover method either of us has ever used, it leaves your skin soft and clean, and it is so much better for the environment. 100% would recommend!" —Amazon Customer
"I have been using thir for about a week now and I absolutely love it. I use it to cleanse my face first thing in the morning and with my nighttime skincare routine. I have also been using it to take off masks and it gets every bit off and I am not soaking wet like I usually am from splashing water on my face to remove it! I can honestly say it works great with just water, it takes my makeup right off. I tested it with my waterproof primer and mascara to see how well it would remove that and it took a few extra swipes to get it all, but in the end it worked great! I would definitely recommend this product to any makeup/beauty product lover out there! Can't wait to see results after a longer period of use!" —Lindsay Jacobs
"Yeah, this is crazy cool. Makeup wipes always leave residue that can really mess up your skin, but this doesn't use any soap so it's excellent for those that break out easily. It's also so much cheaper than continually buying make up wipes. Personally, I'm really attracted to the fact that I'm not throwing away a makeup wipe every time I clean my face. That's sustainability in action. If you're like 'meh, but do I need it?' Yeah, you do. It's better than the wipes no matter how you put it. It might not get everything off without a little scrubbing, but neither do wipes. This makes my skin a lot happier, and I hope it'll make your skin happier too." —Amazon Customer
Tl;dr: stop wasting money on disposable makeup wipes. The Miracle Face Erase is the winner when it comes to 1. saving money 2. being eco-friendly, and 3. taking your makeup off in the easiest way possible.
Bonus: you also get six hair ties in each box, because why the eff not?? They recommend tying your hair back to ensure you get all your makeup off anyway!
You want to try it for yourself, don't you? Get a pack of two cloths (yes, plus the hair ties) from Amazon for $11.97 (available in three colors).
Someone get one of these for Lorde!
Shopping for something specific? Check out BuzzFeed Reviews to find the best things for every budget!