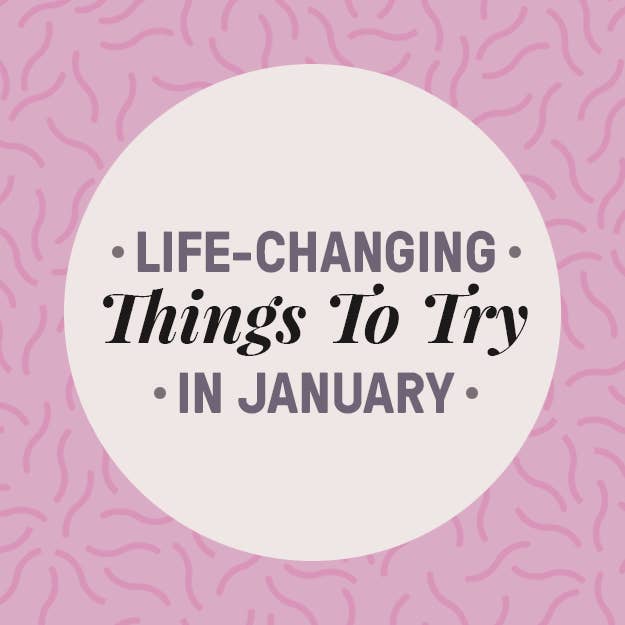 The BuzzFeed staff is always trying new products, apps, hacks, and DIY projects, and we decided it was time to start sharing the best of them with you. Each month, we post our recommendations for what's actually worth it. For the sake of transparency, items under "Things We Bought" and "Tricks We Learned" were purchased with our own money and/or were not the result of a PR pitch. Those under "Things We Tried" are items that were provided to us at no cost for the sake of review. (But! We're under no obligation to write a review of those things, let alone a positive review.)

Let us know in the comments what sorts of things you'd like us to review next month!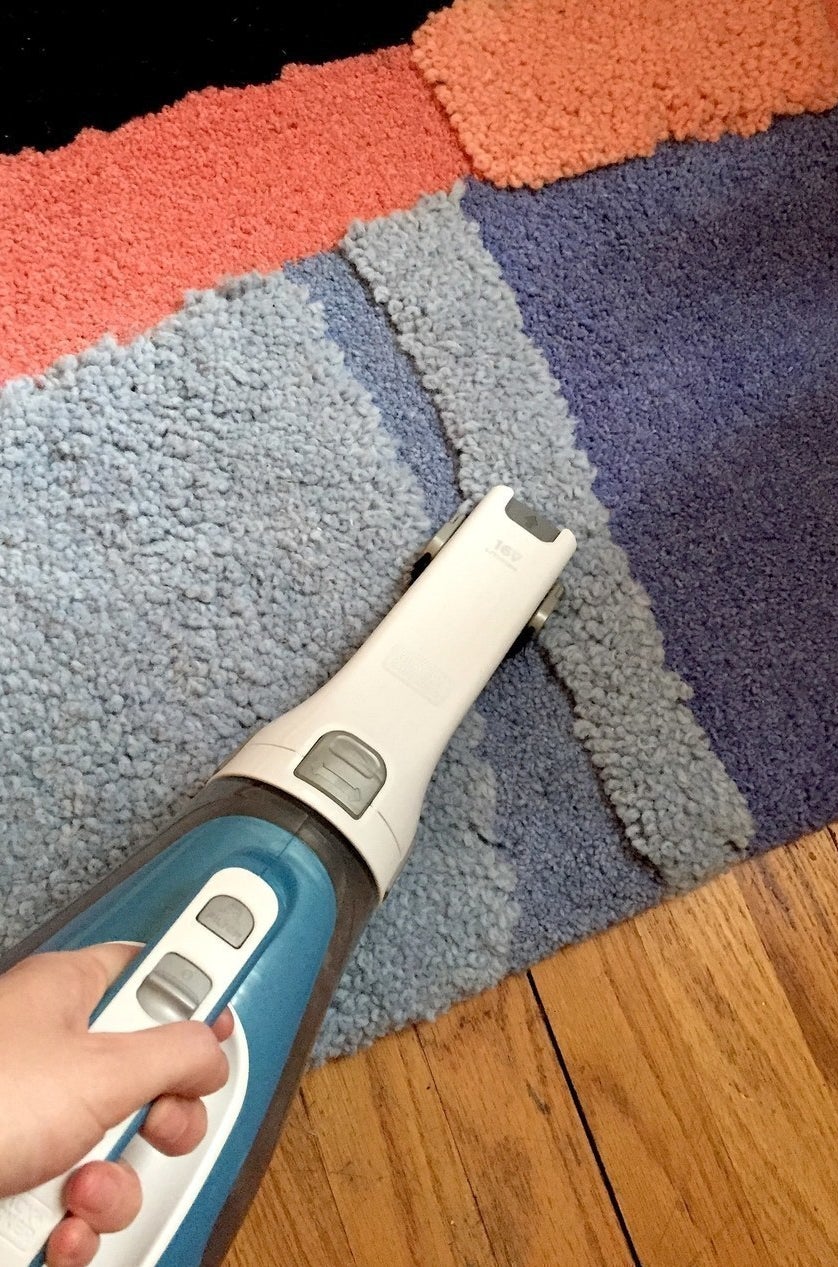 Every modern human being who isn't a slovenly lump needs a vacuum. But when you have an apartment that's approximately the same size as a millionaire's daughter's playhouse (like I do), you really don't want to devote space to a full-size one. My solution = this delightful little hand vac. It's a best-seller for a reason: It has enough power to suck up all the crumbs I end up Hansel-and-Gretel-ing all over my floors whenever I eat, but it's light enough to lift up to vacuum off all my bookshelves without making my teeny tiny arm muscles ache. I keep it tucked away underneath my kitchen sink when I'm not using it and only need to charge it once every four vacuuming sessions or so.
Between this and my Swiffer Wet Jet, my floors (as well as my shelves) are clean enough to eat off of. —Mallory McInnis
Get it from Amazon for $59.88.
2.
Whole Foods Organic Lip Balm, a refreshing peppermint balm that'll keep your lips hydrated and chap-free — even in the middle of winter.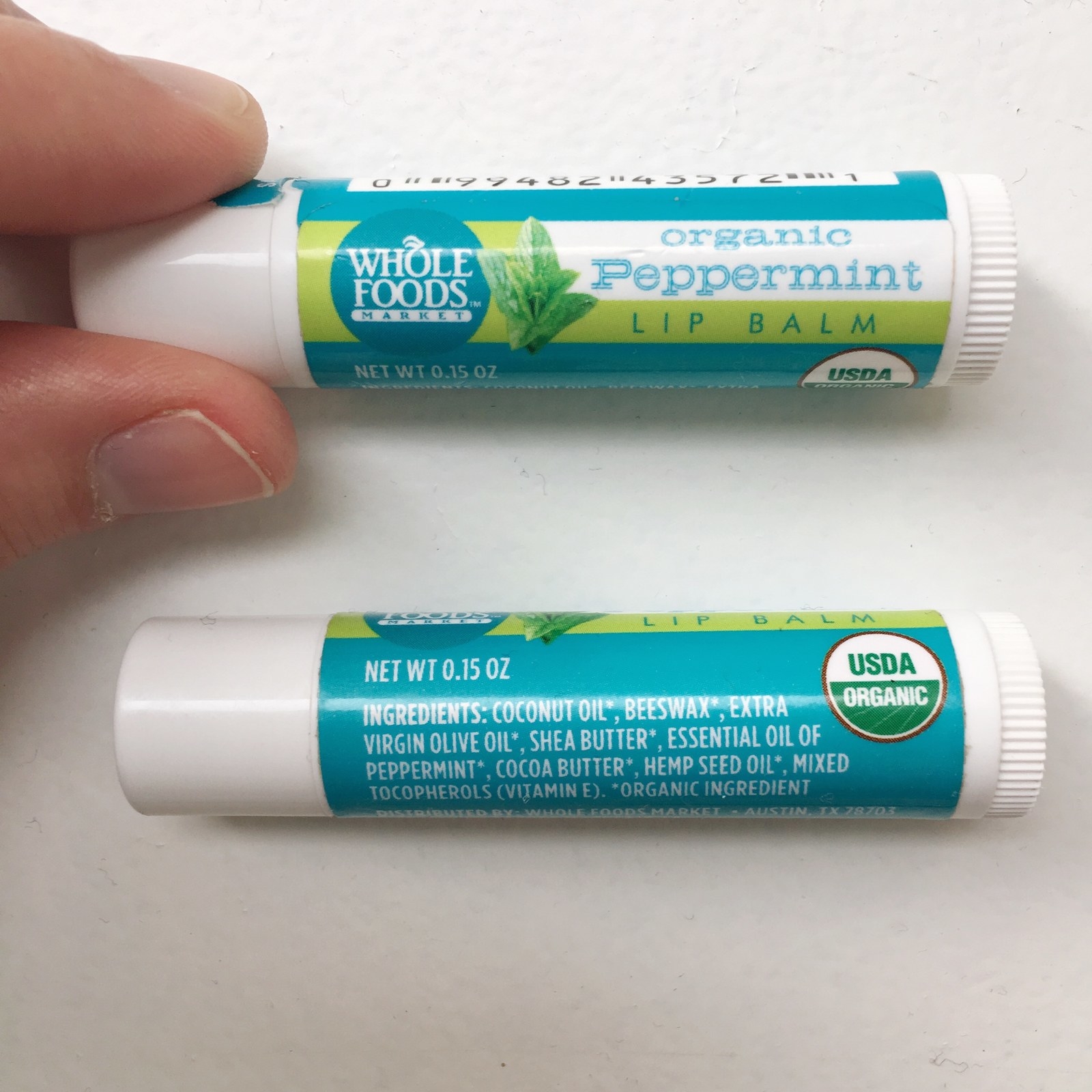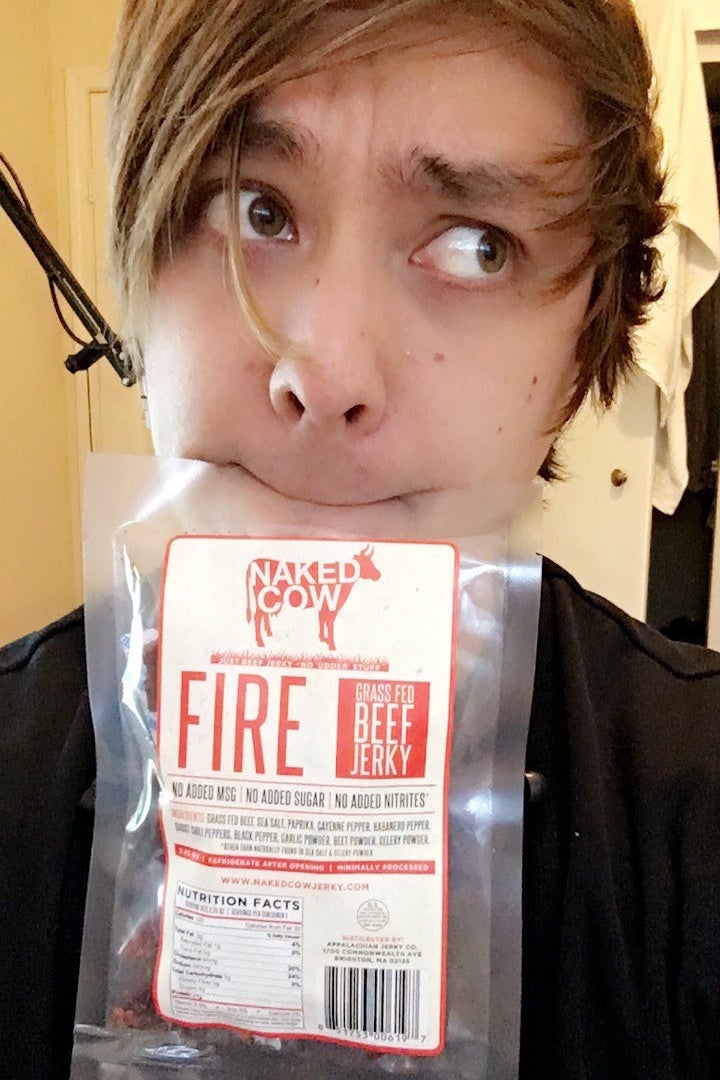 Yet another shout-out to my brother Jimmy for getting me hooked on another thing I can't get enough of. Naked Cow Beef Jerky. When I was growing up, my dad made pounds of beef jerky at home. Grocery store jerkies don't really do a good job capturing the true spirit of what a proper jerky ought to be. They aren't nearly dry enough and they overdo it on the sweetness. They basically taste like a lightly humid meat that's been just seasoned as an afterthought. Yeah I'm a jerky critic.
So without sounding like I'm too far up my ass about jerky, here are the main points to take away:
1. Naked Cow is actually spicy. I eat spicy foods regularly and these still have a great kick to them. If you're not into spicy things, they also have them in honey and smoke flavors.
2. It is actually dry and has a delightful texture. Seriously, it's so nice to have something that's actually got some chew to it.
3. It's expensive. Wow holy shit I thought drugs were expensive, and then I learned that I will be paying about $22 for three bags of jerky. Each bag is 2.25 ounces (that's around 64 grams for you folks who prefer sane measuring systems). I want to say that it may not be worth it, but every time I open up a bag and have a taste, I can't help myself.
Fuck it, I'm adding beef jerky to my monthly budget. —Jeff Barron
Get it from Amazon for $22.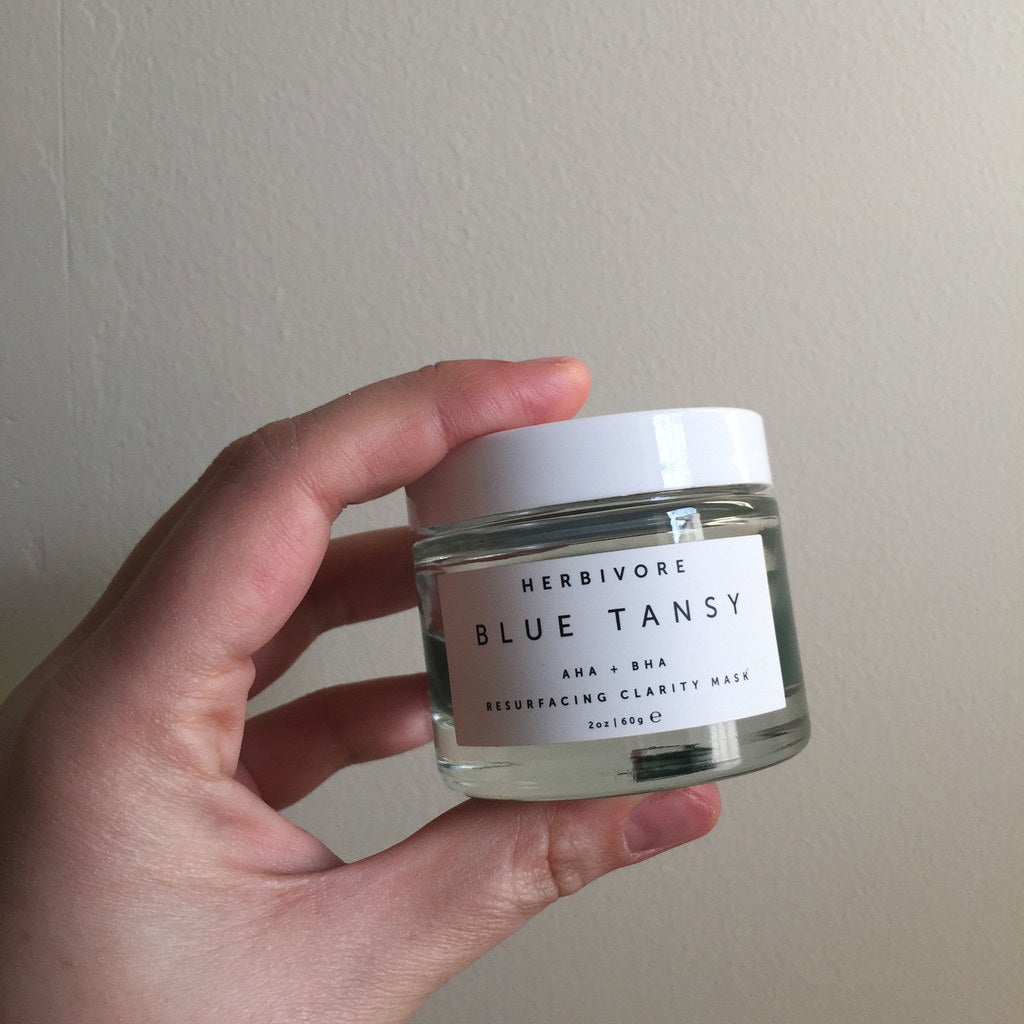 2016 was the year I learned how to properly take care of my skin, and Herbivore Botanicals Blue Tansy Resurfacing Clarity Mask was my inspiration. I bought this (not-cheap) mask on a whim over the summer after a Birchbox employee recommended it to me, and I've been marveling at it ever since. Before Blue Tansy, I dreaded taking my makeup off and doing my nighttime skin routine, and now — I can't believe I'm saying this — I look forward to it. I have dry, sensitive skin with mild rosacea that causes the occasional bout of acne, and this is the only mask I've ever used that's made a distinct, long-term difference in my complexion.
Blue Tansy is an herbal-smelling blue-green gel that goes on clear. It's not messy like some of the clay masks and peels I've used, and it comes with its own spatula so you don't contaminate the pot with your grimy fingers. Put it on cleansed skin, leave on until it's dry and you're feeling tingly (for about 20 minutes), rinse with warm water, and continue your skin care regime normally. No more blackheads, my previously giant pores look smaller, and my skin is noticeably less red, smoother, and brighter immediately after use. Seriously, after I use this stuff, I cannot stop touching my face. More than once it's helped me keep a pimple at bay. Plus, it's mild enough (no alcohol!) to use more than once a week.
It's expensive for a 2.3-ounce jar, but I've been using the same one consistently since August, and still have almost half. Do something good for yourself in 2017 and buy this mask. (I sure as heck will be buying other Herbivore Botanicals products if they're half as good as this one.) I promise Blue Tansy is worth the $50 you will spend. It's refreshing, revitalizing, and now an absolutely requisite part of my skin care routine. —Megan Paolone
5.
Marpac Dohm Natural White Noise Machine, a soothing device you can adjust and personalize for the best night of sleep you've ever had.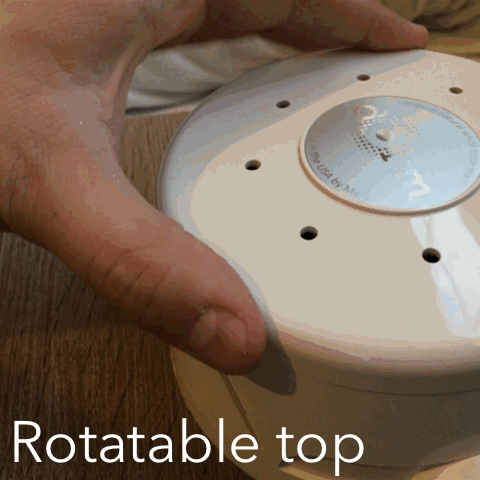 6.
Acure Argan Oil, a lightweight and cruelty-free oil that's like a superfood for your skin.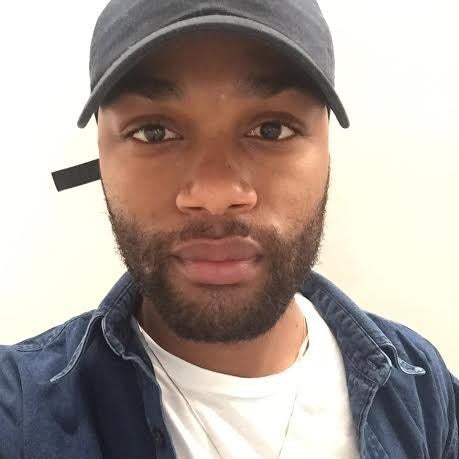 Acure Organic's Argan Oil has been a welcome addition to my skin care routine. I will add a few drops to my moisturizer in the morning and my night cream at night for an extra boost of hydration. I will even occasionally use it on my beard in place of beard oil. It doesn't leave my face feeling greasy or overly shiny. And the 1-ounce bottle is the perfect size for traveling, seeing that my toiletries bag can get a little out of control at times. —Treye Green
Get it from Amazon for $10.99.
7.
Happy Planner Accessory Pouch, an elasticized pencil case that attaches right to your notebook so you don't have to hunt for a writing utensil when the mood to write strikes.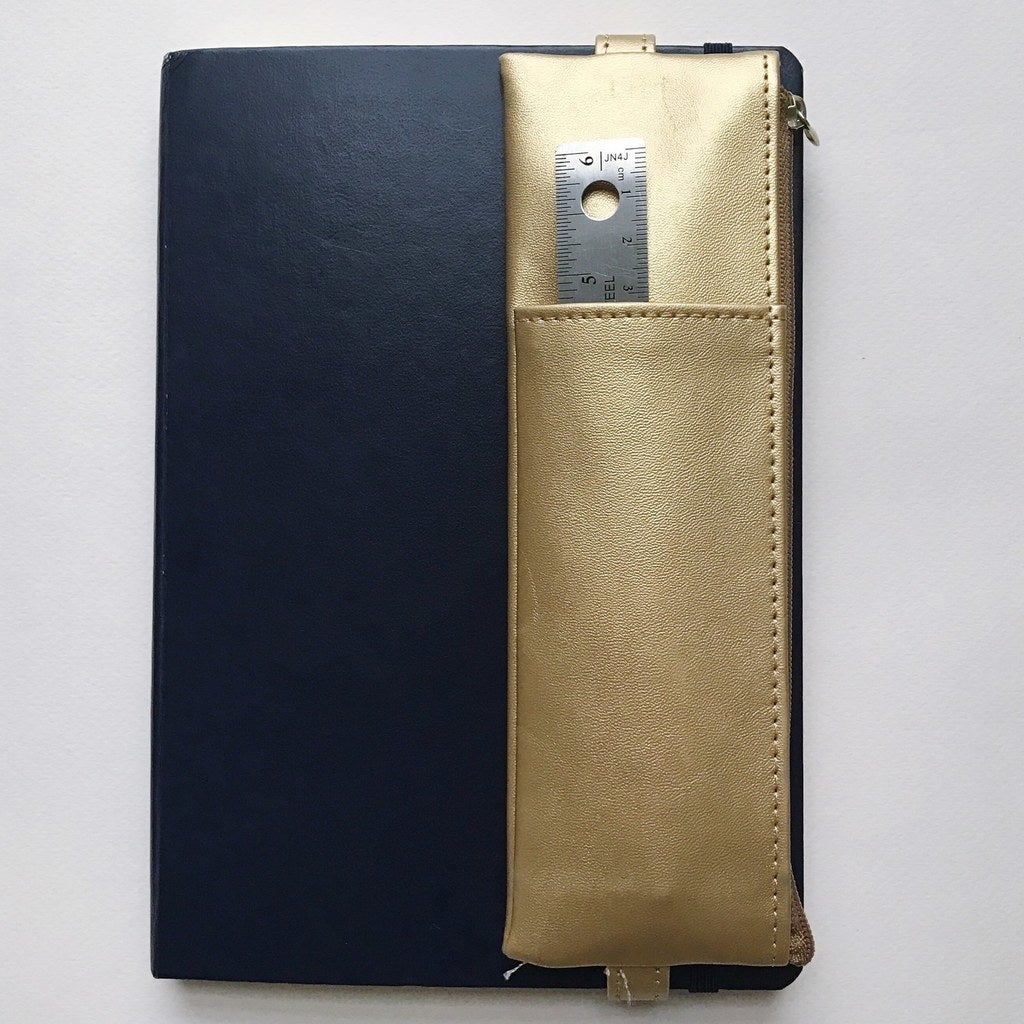 Since I began bullet journaling, I've acquired a lot of pens and markers. I'd been keeping an eye out for a good pencil case to keep in my work bag, but nothing met all of my requirements. (Which were: simple, pretty, and small — just big/long enough to hold my four to five of my favorite writing utensils and my Wite-Out pen.) Not having a pencil case wasn't a huge deal, but it was on my "would be nice" list.
So when I came across this little pencil case in the Happy Planner section at Michaels, I was delighted. It's truly the perfect size, isn't too flashy, and it has an elastic band so I can strap it right to my journal. WHAT? This feature means I'm less likely to forget or misplace the case, and it's extra convenient when, say, I'm running to a meeting (no more hunting for a pen)! There's also a slim pocket on the front that makes a great home for the mini ruler that I'd been keeping in my journal's back pocket. The perfect pencil case might not change everyone's life, but if you're the kind of person who is particular about your pens, pencils, and highlighters, you'll understand why I'm so thrilled. —Rachel W. Miller
Get a similar Happy Planner pouch with an elastic band from Amazon for $6.90.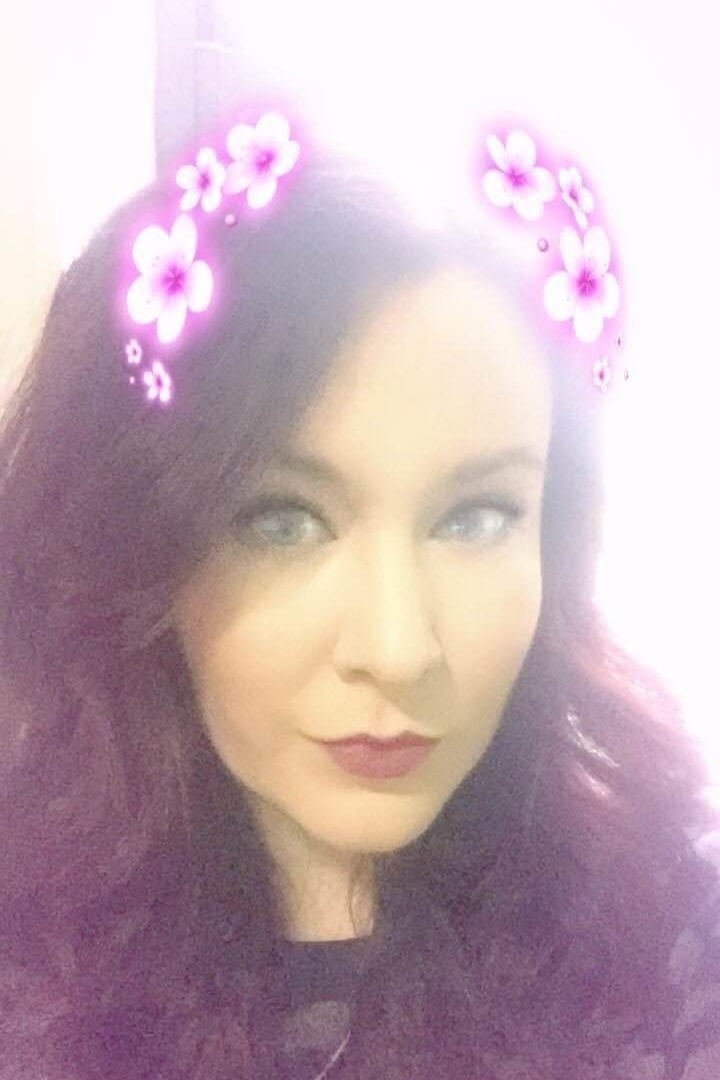 I'm no wine-hued lip stain noob. I probably have close to a dozen in my makeup collection, but that didn't stop me snatching this one up while waiting in line to pay for some unmentionables on Dec. 30. I love a matte liquid lipstick and am loyal to Kat Von D's Everlasting Liquid Lipstick, but almost-New-Year, kinda-new-me made me give this one a try. That night I gave it a test run around my apartment and decided it would look perfect with my metallic, disco-y New Year's Eve dress.
To prep, I dabbed on some lip balm, lined my lips in a fuchsia lip liner that was handy, and applied the lipstick with its applicator. Then I blotted off the excess, tapped on some translucent powder on top of the first layer to make it set, and finished with another layer of the product. The result was velvet-y and matte, as promised.
The rich color stood out in my hazy party pics at the McKittrick Hotel (aka the home of Sleep No More and setting of Gossip Girl Season 5, Episode 7), stayed put through several vodka sodas sipped out of hard plastic cups, and added some extra glamour to my look while among strangers in ball gowns, corsets, and intricate masks.
A lip stain this is not — it's really a cream lipstick that stays put if you prep it like a lipstick — but it's matte and a dramatic, flattering color. —Elizabeth Lilly
Get it from Victoria's Secret for $14.
Want even more great product suggestions? Sign up for BuzzFeed's Gift Guide Newsletter!
If you can't see the signup box above, just go here to sign up for the BuzzFeed Gift Guide newsletter!