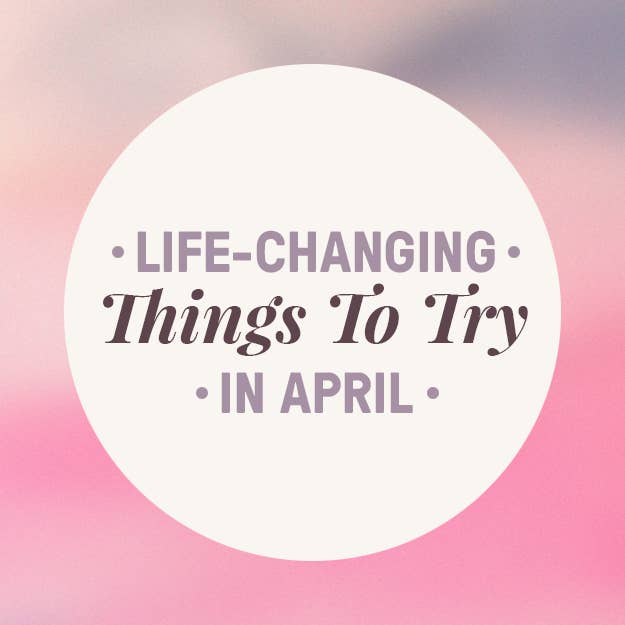 The BuzzFeed staff is always trying new products, apps, hacks, and DIY projects, and we decided it was time to start sharing the best of them with you. Each month, we post our recommendations for what's actually worth it. For the sake of transparency, items under "Things We Bought" and "Tricks We Learned" were purchased with our own money and/or were not the result of a PR pitch. Those under "Things We Tried" are items that were provided to us at no cost for the sake of review. (But! We're under no obligation to write a review of those things, let alone a positive review.)

Let us know in the comments what sorts of things you'd like us to review next month!

1.
The Fidget Cube, a desk toy with six different activities for your restless fingers to help you focus and relieve your stress.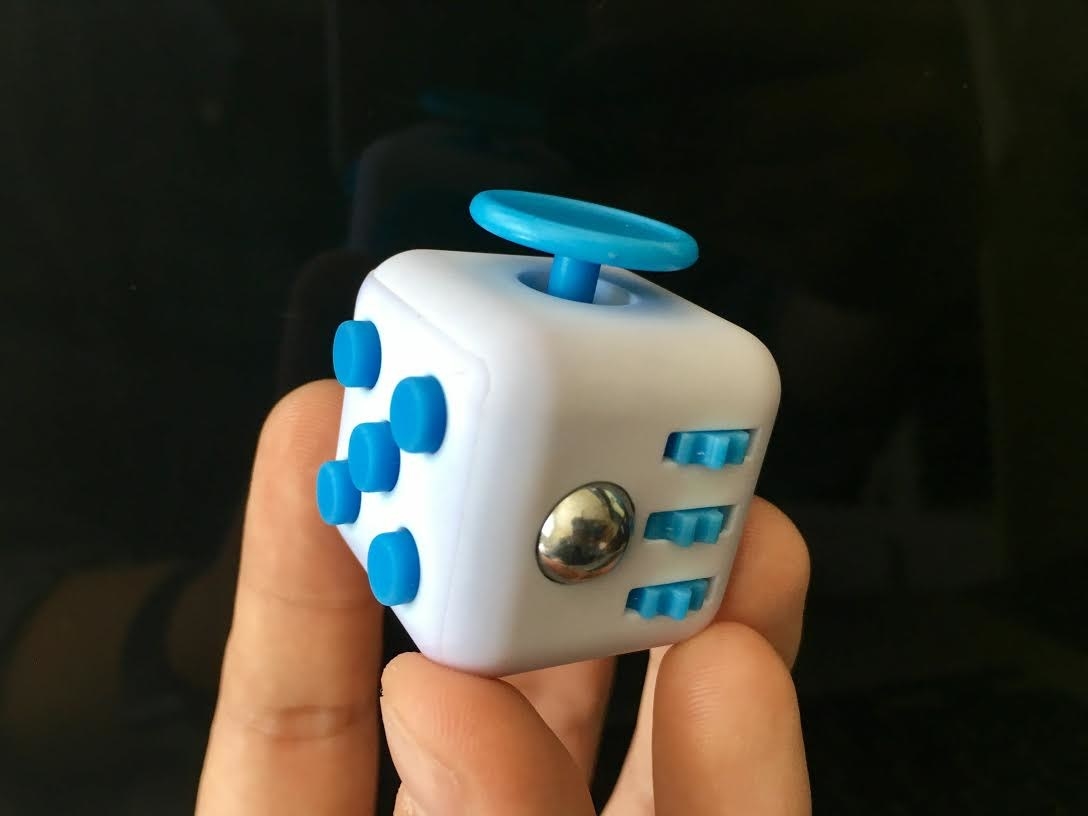 2.
Yoga Download, a video and audio workout subscription you can tailor exactly to your needs.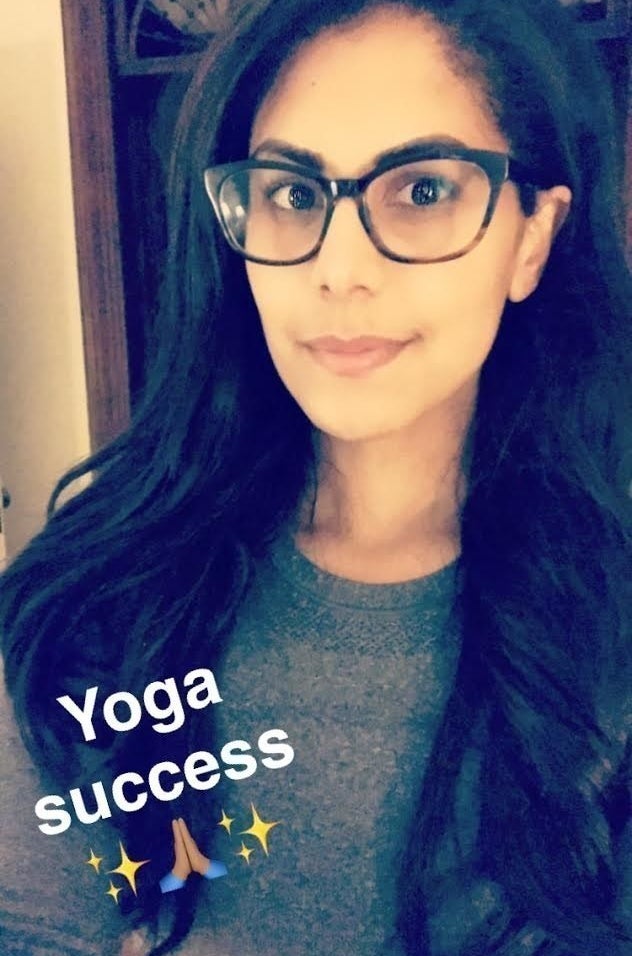 Working out at home is my jam. I'm so much more likely to exercise if I don't have to waste valuable time traveling to and from the gym, I like being able to work out whenever I feel like it (versus being beholden to a set class schedule), and boutique workout studios are $$$$. Since I started working out at home, YogaDownload has become my go-to.
They have both videos and (my personal favorite!) audio classes. Working out via podcast takes a little getting used to at first, but I think it's great, especially if you're trying to unplug more/don't want the glowing blue light of your laptop to fuck up your flow. If you go the audio route, you can access a ~pose guide~ PDF, which is great if you are having trouble visualizing something the instructor is describing. And! Several of the classes are available in multiple durations, so you can do, say, the 20-minute version, the 30-minute version, the 40-minute version, or the 60-minute version of your favorite class. (One of my biggest issues with IRL yoga classes is they are all 75 minutes long and, like, no thank you????) But because I don't have to account for travel time when doing a class at home, I'm more likely to work out for a bit longer than I probably would otherwise.
For $12/month, you get unlimited streaming and four downloads (meaning you'll have access to those four classes forever), but there are a bunch of different price points/options, including a $1 two-week trial which you should obviously use to download the classes I'm about to recommend. My all-time favorite from YogaDownload is Forrest Yoga with Cher Aslor, which I have done so many times, I could probably do it from memory at this point. I also like the Anusara-Inspired Flow with Roger Martin-Pressman, which has lots of heart openers and is a great upper-body class.
Ultimately, I love that YogaDownload gives me so much ~flexibility~. —Rachel Wilkerson Miller
Subscriptions start at $12+ per month.
3.
Origins Drink Up Intensive Overnight Mask, a delicious-smelling overnight mask formulated with avocado and apricot kernel oil to keep you moisturized and glowing.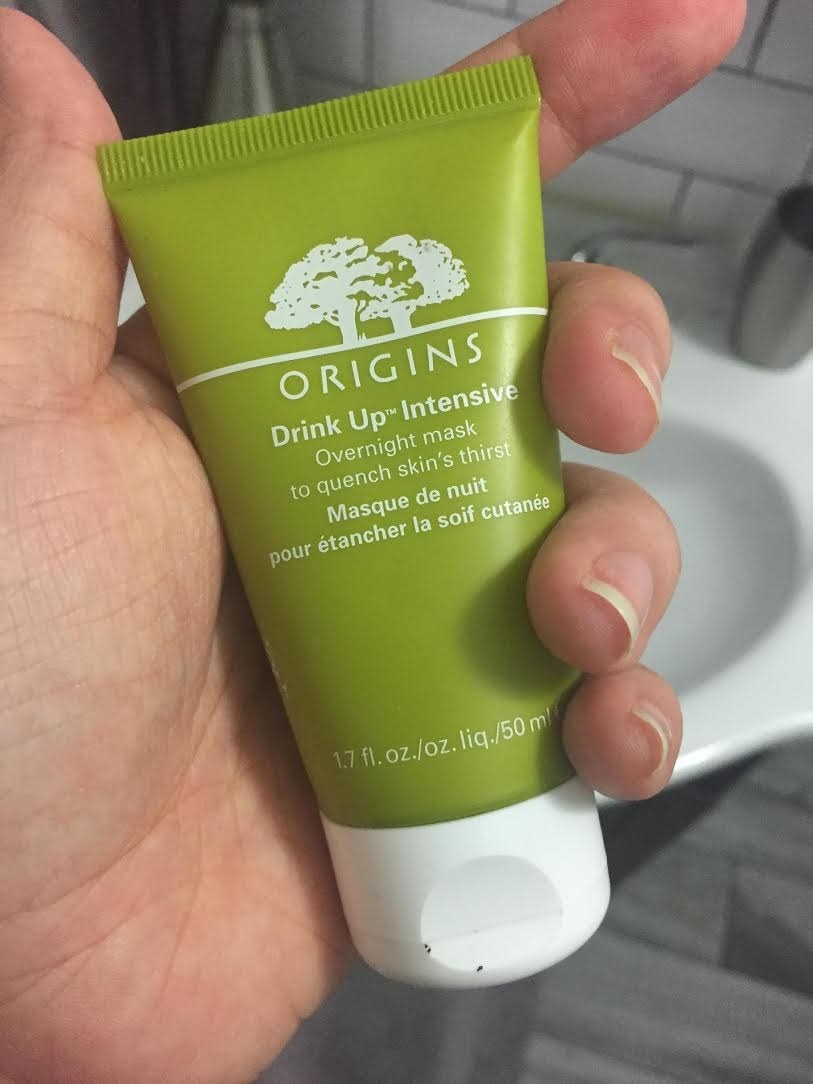 My first NYC roommate's dad sharpened her kitchen knives for her and they made easy work of dicing and cutting things (like the standard 22-year-old Elizabeth dinners of grilled cheeses and chicken fajitas). I was living it up for a few years until she moved out and (rightfully) took her razor-sharp knives with her. I've been making do over the past few years, but when I saw a knife sharpener in this story, I decided I'd give that a go before buying new knives. Also, cutting with a dull knife is dangerous! I have an easy time of injuring myself on the reg, so I don't need to increase my chances.
The little sharpener comes with detailed instructions and actually fits in my knife drawer so I won't have to scare the dog while saying "WHERE IS IT?" out loud. I pulled out my assortment of knives and gave it a go on a Rachael Ray knife (similar to these). It's a pretty handy knife, but wasn't what it used to be back in the day. I set it on the edge of my cutting board and pulled it through the coarse notch three times, per the instructions. Even though mushrooms aren't notorious for being tough to slice through, they're oddly shaped and move around: with my newly sharpened knife I was able to slice through them with no effort…even the stem! I also manhandled an onion and it was sooo easy slicing through the skin.
Yes, I should probably invest in a decent set of kitchen knives, but this little sharpener is making my hand-me-downs way more useful. And it's so easy to use in comparison to the menacing sharpening rods that you see villains in cartoons using when they're thinking about eating the Roadrunner or a cute protagonist. —Elizabeth Lilly
Get it from Amazon for $5.99.
Though if it's time for an upgrade, check out our top picks for the best chef's knives on BuzzFeed Reviews.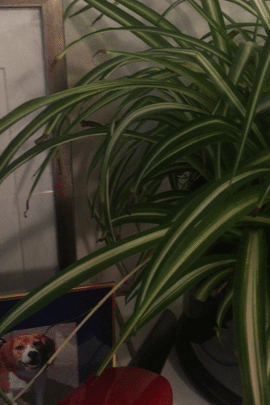 A few years back we bought a fancy AF vacuum. It was cordless, it was expensive, and we thought we were being such f#*&ing adults by buying it. Well, three years later the POS broke. Just like stopped working! Something about the battery...who really knows. We have two dogs, and while we tried to figure out the warranty, cost for repairs, etc. etc. we needed something to hold us over. Dog hair will wait for no one! So I went onto Amazon and found a cheap, well-reviewed, temporary replacement that we could get in a day or two via Prime. That's when we found this $20 Dirt Devil.
It's surprisingly amazing! (So much so, that it's allowed us to procrastinate the repair of our other vacuum.) It's small, fits in the pantry of our tiny apartment, picks up all the shedding of our dogs, and works on both our rugs and hardwood floors. If our entire home were carpeted, I'm not sure it would work as well. But we use it to keep our two area rugs from looking like additional pets, quickly clean up our hardwood floor, and tidy up our sofa. It works great for all of it! We can use it as a stand-up vacuum as well as a hand held, and we are pretty strict about cleaning out the filter and brush out of fear they'll get clogged. It's only been a few months since we got it, but it's still going strong. I mean, it's $20, and it works! —Elena Garcia
Get it from Amazon for $19.96.
6.
Intex Plush Elevated Queen Airbed, an inflatable mattress that's so comfy your friends and family might never leave.

7.
Foreo Luna Mini 2, a silicone face-cleansing brush that stays charged for five 👏 months 👏 straight 👏 (the equivalent of 300 uses).
I know what you're thinking, but no, this device isn't some funky little vibrator — it's actually a 100% waterproof cleansing brush and I friggin' love it.
I'm not new to face cleansing machines — I had a Clarisonic Mia, which I tried for long stretches of time over several years, but I just never fell in love with. I have super-sensitive, combination, acne-prone skin, and none of the brush heads were soft enough to use every day. And whenever I tried to use it for a weekly exfoliation, more often than not the battery would have run out from just sitting in my drawer. The most annoying part? Buying expensive replacement heads. So I was pretty skeptical and thought this might have many of the same problems.
But no. This beauty stays charged for 300 uses (using it twice a day, that's up to five months!), and requires 0.0 replacement heads ever. At $139, it's not ~inexpensive~, but there are no hidden extra costs down the road. It has eight different vibration intensities, which makes it easy to customize for my sensitive skin (and do a higher-level vibration for a deeper exfoliation once a week). The bendy touch-points are soft, so they won't irritate your skin, and the silicone exterior is nonporous to deter bacteria buildup. There are three different size silicone touch-points (there are bigger ones on the back) so you can customize exactly what your skin needs, whether you have dry, oily, acne-prone, or aging skin.
All you need to do is wet your face, add cleanser directly to your skin, and move the Luna over your face in little circles. That's it. During the 60-second cleansing cycle, it'll pulse to indicate when to move on from your chin to your cheeks to your forehead. Just clean the Luna itself with soap and water or spritz it with their cleansing spray to remove all residue and oil.
I'm a stickler for doing my full skincare routine (even after a glass of wine...or four), and honestly this makes getting through it so much easier. The pulsing indicators that tell you when to move the Luna to another part of your face work perfectly for my broken morning brain, and it helps me be sure that my face is thoroughly clean and free of makeup or gunk in literally 60 seconds. My skin feels softer and (with the help of all my favorite products) clearer than ever. —Maitland Quitmeyer
Get it from Amazon for $139. Available in six colors.
Upgrade another aspect of your beauty routine with our top picks for the best hair dryers on BuzzFeed Reviews.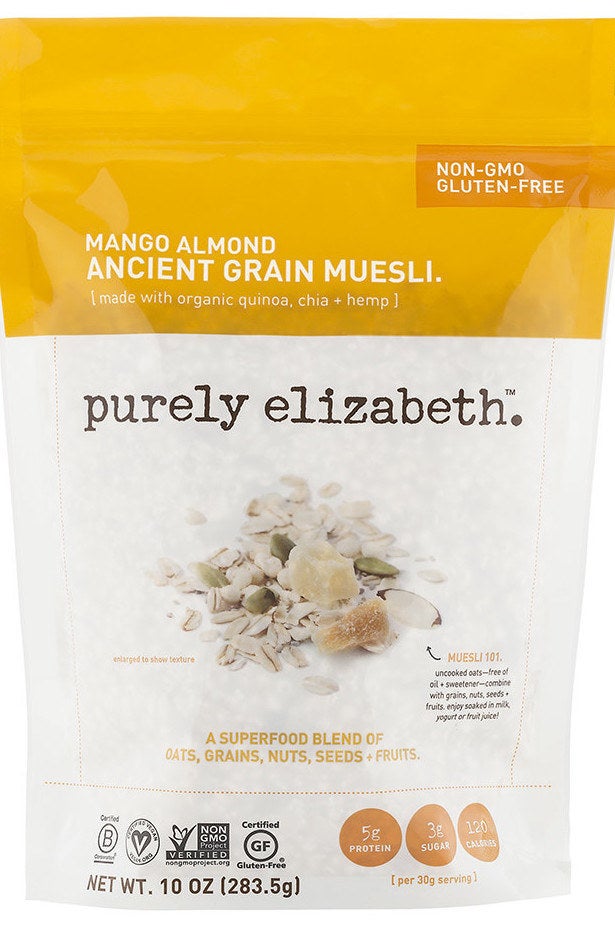 Breakfast is my favorite meal of the day. I love it so much that I often start thinking about it as I'm falling asleep the night before. The infatuation continues into the morning — as I brush my teeth, pack my gym bag, slug through some cardio, shower, put my face on, curl my hair. It's true, for this entire stretch of 12 hours, i.e., roughly half my day, I am dreaming and/or thinking about breakfast.
You're probably wondering what this most transfixing of meals is. It's just muesli (which TBH is just a fancy word for oatmeal with delicious add-ons) with a tablespoon of peanut butter. Before you make your foodie judgments, let me tell you about it: I "discovered" it when I received an unsolicited PR goodie bag with Purely Elizabeth products almost half a year ago. It was filled with the brand's other oatmeal and granola products (which are tasty too, but not life-changing) but the Mango Almond Ancient Grain Muesli is the only one I've stuck with.
I'm obsessed with it because for a fast-breaking meal, it's a smorgasbord of flavors and textures — it's crunchy from the almond slices, chewy from the dried mango and pineapple bits, crunchy from the grains and seeds, and comforting and mealy from the oats. It's probably the kind of oatmeal that a lot of people buy five bags of fancy ingredients from Whole Foods to try and re-create. I'm here to tell you, SOMEONE'S ALREADY DONE IT!
One morning, in a sleep-deprived daze, I accidentally grabbed the wrong bag of oatmeal that was sitting on my desk, and it legitimately ruined my whole day. As soon as I took a bite, I knew something was off — the oatmeal was TOO processed, too bland, definitely NOT mango almond muesli. I finished it and spent the whole afternoon upset, waiting for the day to end so that I could go to sleep and pour myself the correct bowl of oatmeal the next morning. —Michelle No
Get a 10-ounce container from Amazon for $5.59 or Purely Elizabeth for $5.99.
9.
Madison Reed Color Gloss, a color-infusing product that keeps your strands glossy and healthy while maintaining your color and preventing it from fading.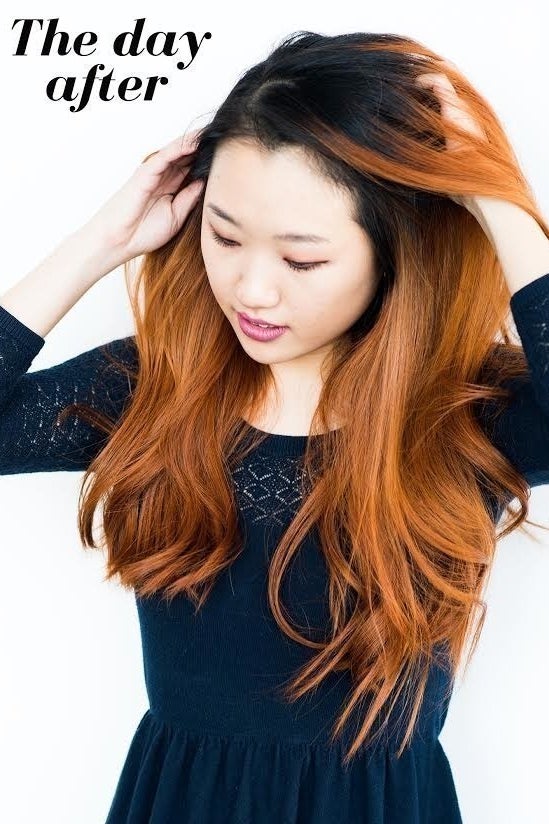 ​Hello, I'm Sarah and ​I bleached my hair​ blonde for the first time last August​, and​ ​despite frying my hair beyond repair, I'd do it again. However, the amount of money I spent left me sobbing to anyone who'd reluctantly lend an ear, so I haven't spent a single dime on my hair since. As a result of that (+ whatever mishmash of products I've been using):
1) My black roots ​are back and in full bloom;
2) My hair color eventually turned into this very light, slightly murky blonde that I'm not the biggest fan of;
3) I've been dreaming of a change for a long time.
​Because I am a certified hair noob, there are many hair-related companies I've never heard of, including Madison​ Reed. They offer easy at-home coloring products, but I don't trust myself enough for that, so when they pitched an *in-person* visit to their Color Bar, I snatched it up! First things first, this salon is meant for quick visits and offers just three services: Refresh Your Roots, Color Gloss (which is what I got), and Blow Out (they tossed in one as well, but you can also DIY with their blow dryers for free!). My stylist was incredibly nice, despite my severe indecisiveness and hangry-ness (Note to self: Don't schedule appointments during dinnertime​)​. ​
​There are eight color glosses in total that cover browns, reds, and blondes, but per my stylists' suggestion, we decided on mixing a reddish copper-gold (Cannella) and honey blonde (Miele). She sectioned off my hair and pasted the concoction on like a normal dye — very gentle, no burning or prickling sensations. From start to finish, the whole process took just under two hours (it'd be much shorter if your hair isn't as freaking long as mine), which included 2​5​ mins of waiting for the ​color to soak in​, very thorough washing​, and the optional blowout. ​​​But can we move on the 🚨 MAIN POINT OF THIS REVIEW 🚨, which is the fact that at only $35​ (for the color gloss service — the blowout is an extra $35, which I wouldn't have gotten myself), it's a​ damn good steal!
As you can see from the pictures, ​you can't tell any difference in color in ​two weeks​' time.​ I'm​ now​ three weeks in and the color (despite seeing​ it obviously drain in the shower​​)​ is still going stron​g​.​ The product page says it should ​completely ​fade out over two to four weeks,​​ ​b​ut being the cheap-o I am, ​I'm definitely ​OD​-ing​ a bit on the dry shampoo in order to stretch out the no-wash period​s​.​ 10/10 would recommend for an easy way to experiment with different colors without the *full* commitment, and for me, a quick switch-up to tide me over until I have enough $$ saved for a full head of color. —Sarah Han
​Get the color reviving gloss in Cannella and Miele from Madison Reed ​for $29.95 each.
​Madison Reed also offers permanent hair color and root touch-up products.​
Shopping for something specific? Check out BuzzFeed Reviews to find the best things for every budget!