✨ Psst! If you're a new customer, you can get 10% off your first order *and* free shipping on orders over $30! ✨
By now you've probably heard of Glossier, your one-stop shop for makeup and beauty products with perfectly Instagramable packaging, good-for-you ingredients, and an I-woke-up-like-this natural look. And as they expand to new products (looking at you, Brow Flick), you might be wondering "HOW GOOD IS THIS STUFF ANYWAY??"
So we're here to talk about one of their OG makeup products: Cloud Paint ($18 on Glossier). This buildable, gorgeous tint is just what you need for a flush of lovely color — whether you like a natural look or a dramatic full face.
It comes in six shades and is packaged in cuter-than-cute paint-style tubes. Here's how all six shades look ~on~ in subtle circles on Glossier's models — from top to bottom we got: Storm, Dawn, Haze, Dusk, Puff, and Beam.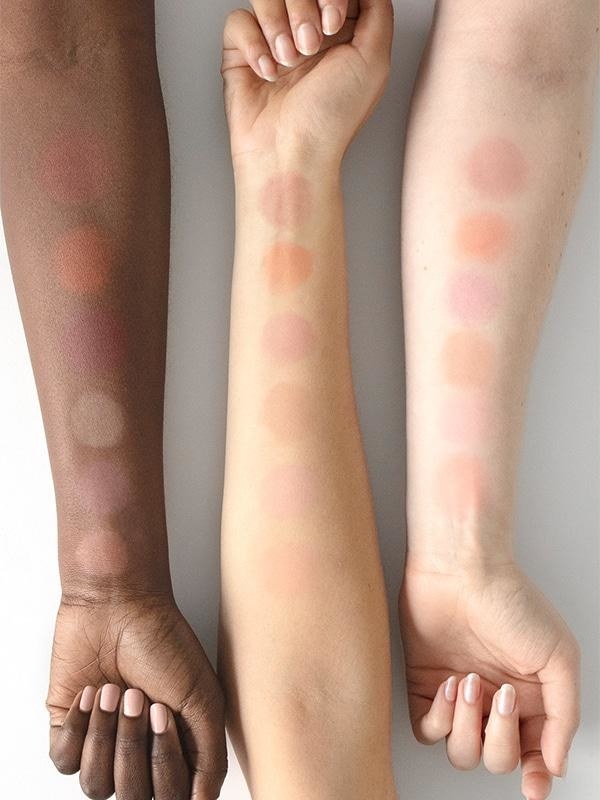 Cloud Paint's cream-gel texture applies smoothly and evenly for a streak-free look. And it retains water to visibly plump your skin for a moisturized, dewy (but not wet or shiny) look!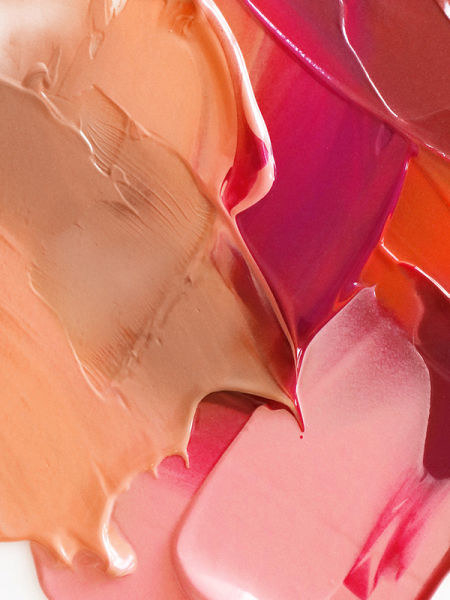 So now that you know a little more about it, nine (9!) BuzzFeeders are here to talk about why they love this super-useful blush and incredibly blendable formula. And help you see what the different shades actually look like *on*!
Sarah blends a little of two shades (like Puff and Storm, here) for a custom shade and natural look. She says Cloud Paint actually made her a Blush Person™.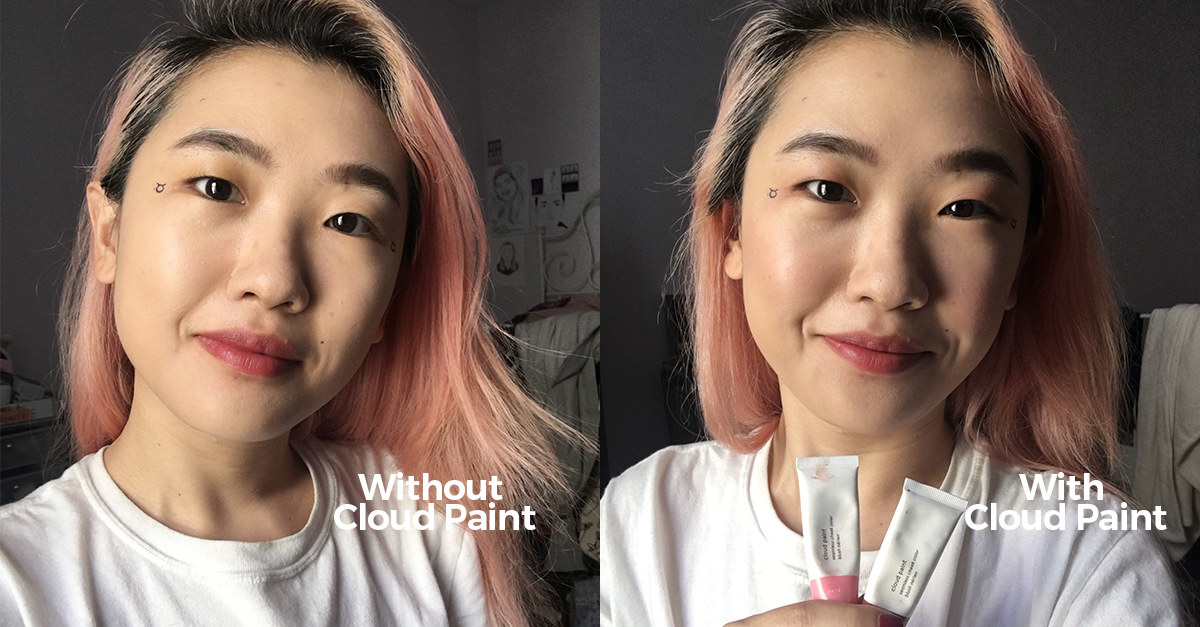 Ooh, look how pretty combining these two shades is!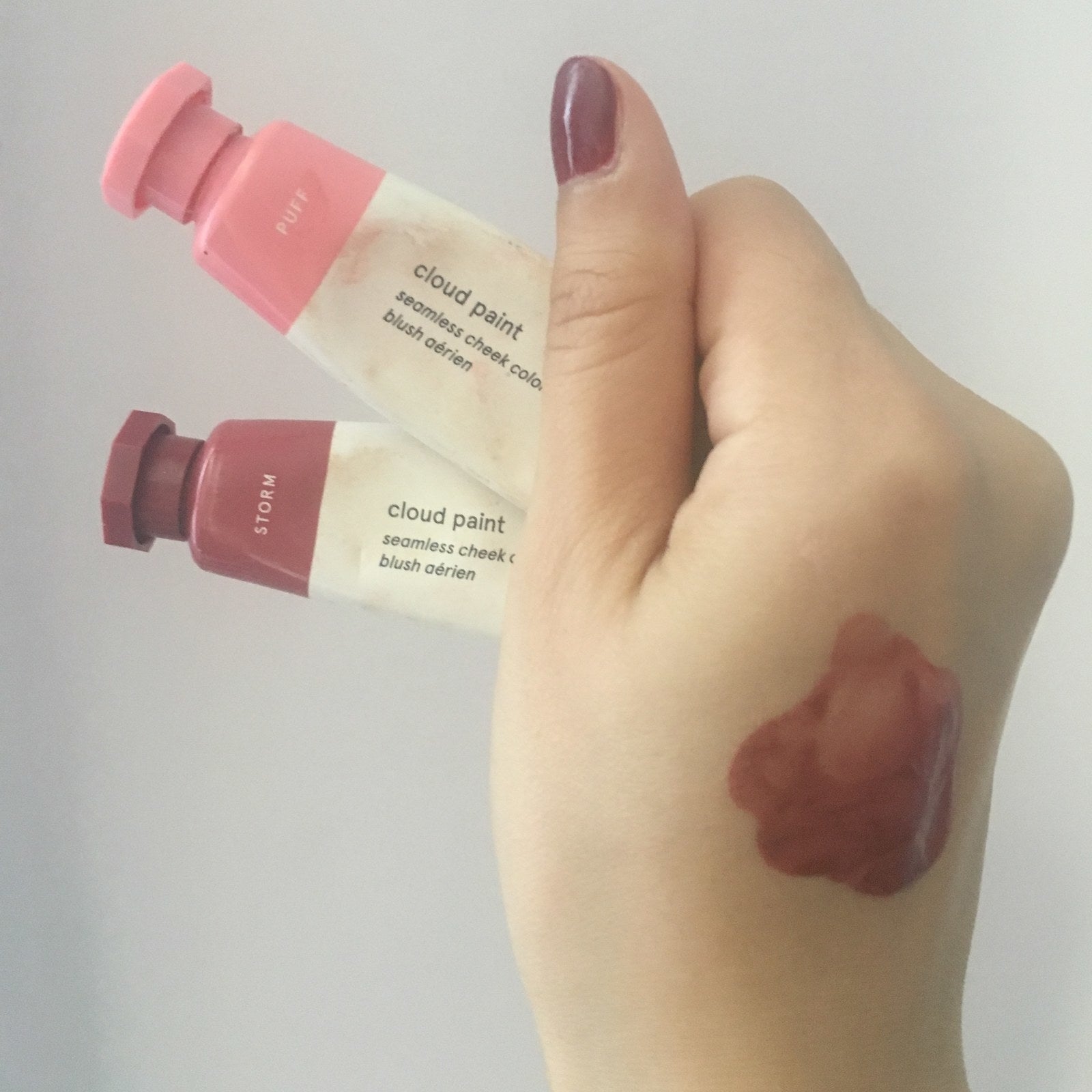 Olivia (wearing Haze) forgets she's even *wearing* Cloud Paint, because it's so light and breathable on her mostly makeup-free skin.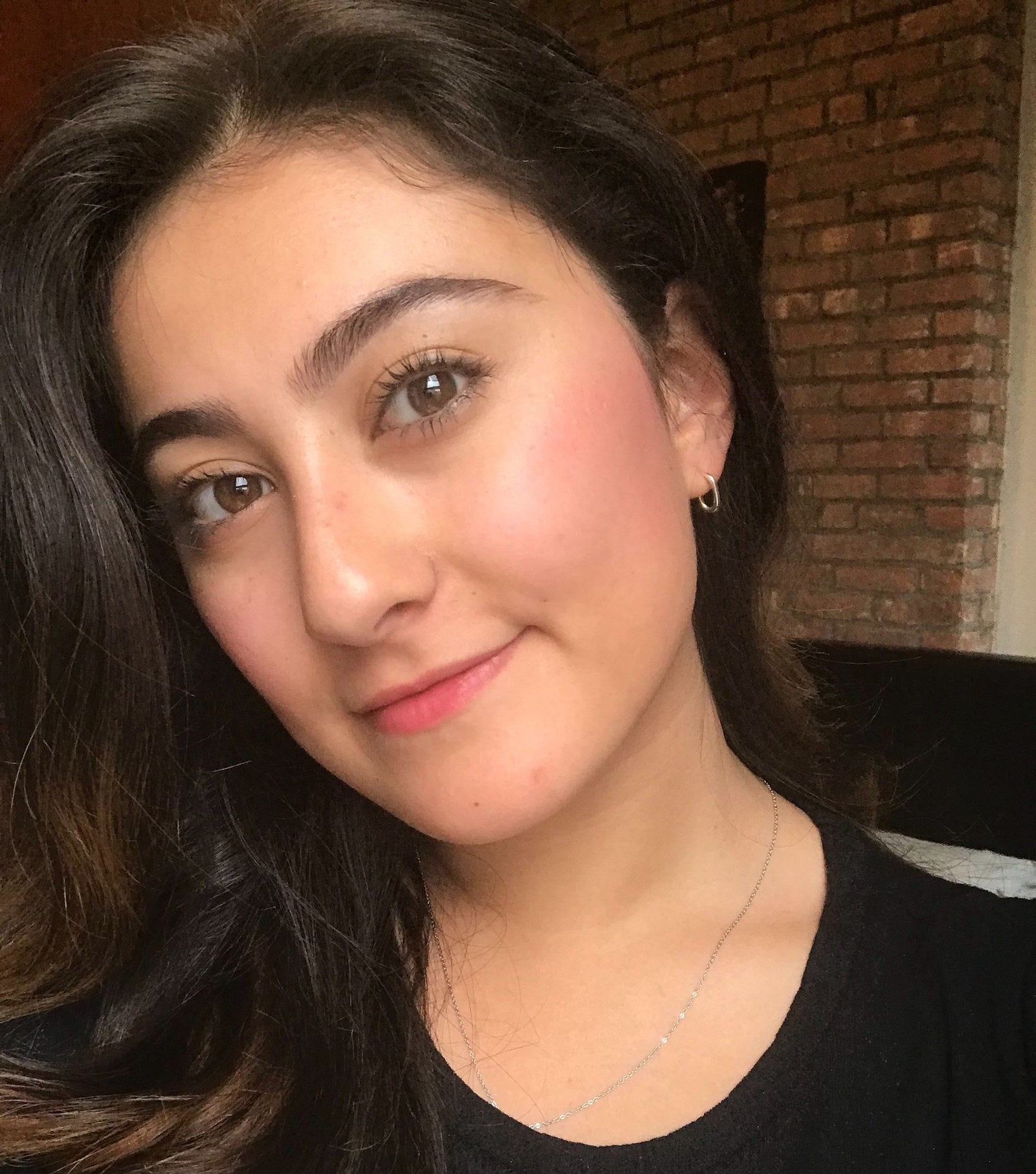 Ignacia opts for Haze to bring out the drama and Puff when she wants a simple, everyday kind of look.
Like Sarah, I also use 'em as a pretty and blendable cream eye shadow for a matchy-matchy makeup look (I'm wearing Puff on my lids and cheeks here!).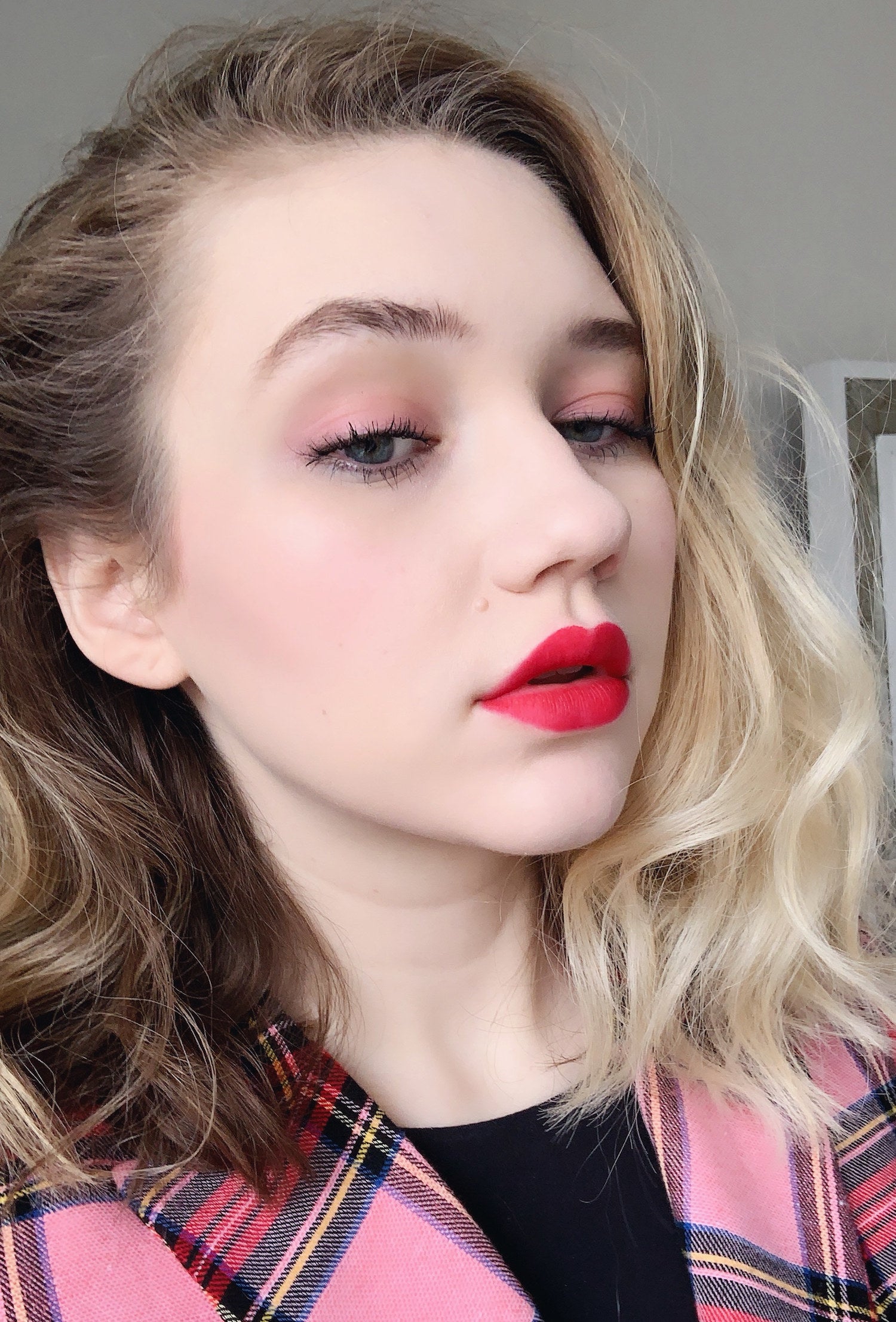 Jessica (wearing Beam) pops a few dabs of product on, whether she is going makeup-free or rocking a full face.
AnaMaria (wearing Storm) conquered her fear of Aggressive Blush from dance recitals past and has been raking in the compliments on the ~warm rose~ color of her cheeks!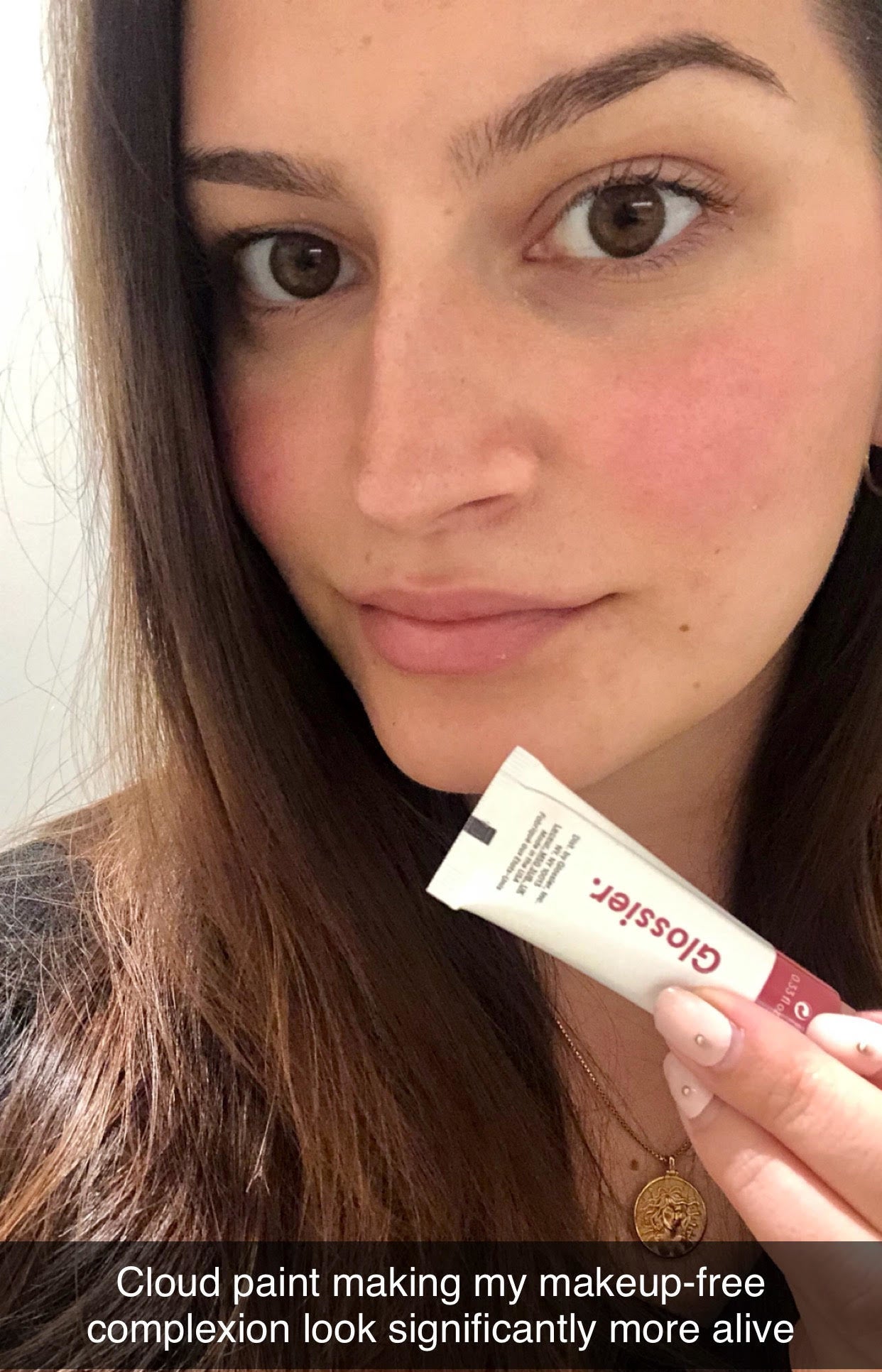 Kayla had almost forgotten that special feeling of finding a new Holy Grail product — until discovering the effortlessly natural contouring power of Dusk!
Rachel swaps out Puff (for a barely-there look) for Dawn when she wants to go Full Summer Glow. Hello coral gorgeousness!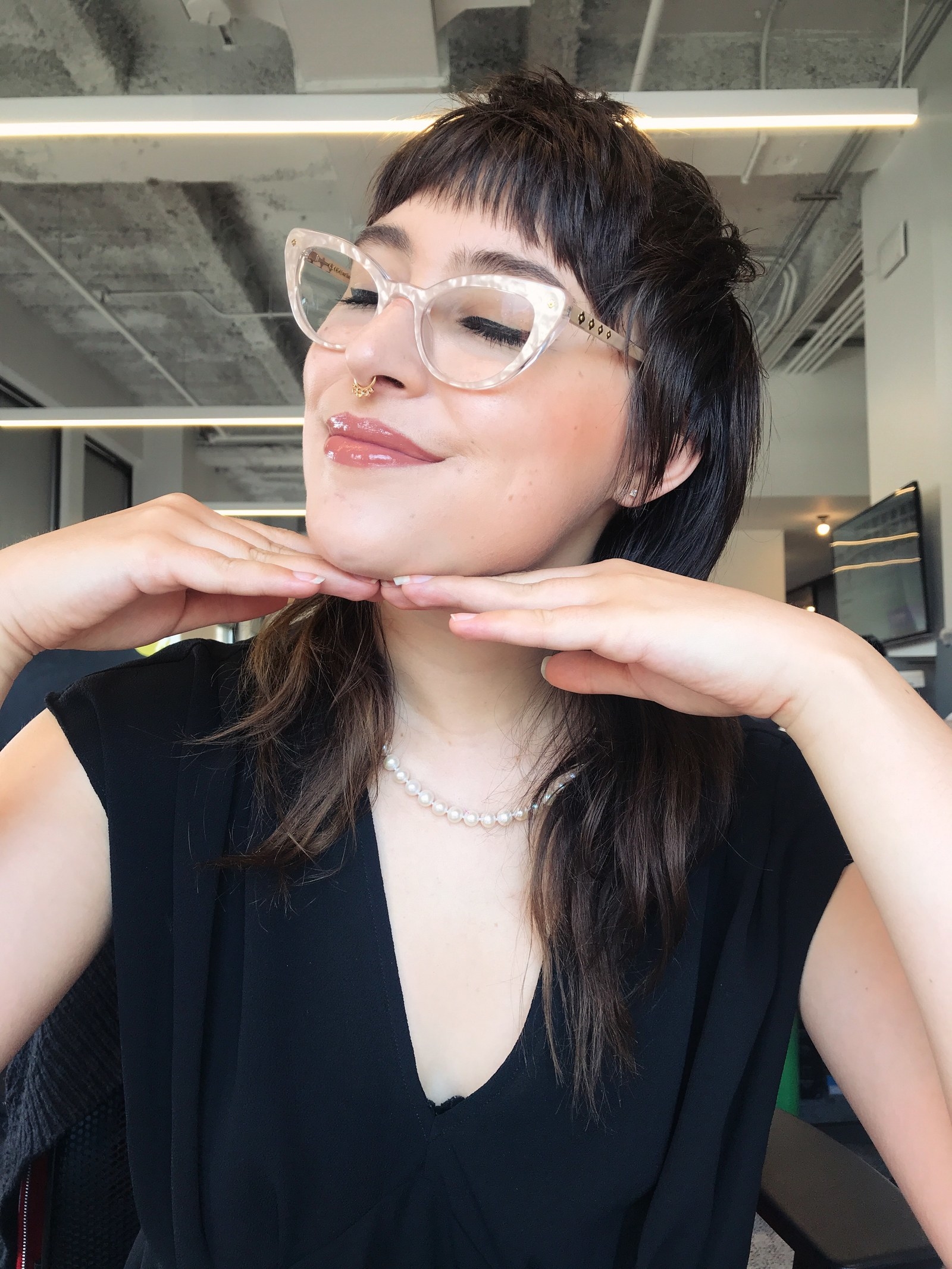 Alana applies a dollop of 'Dusk' to work as an easy faux bronzer for her everyday look.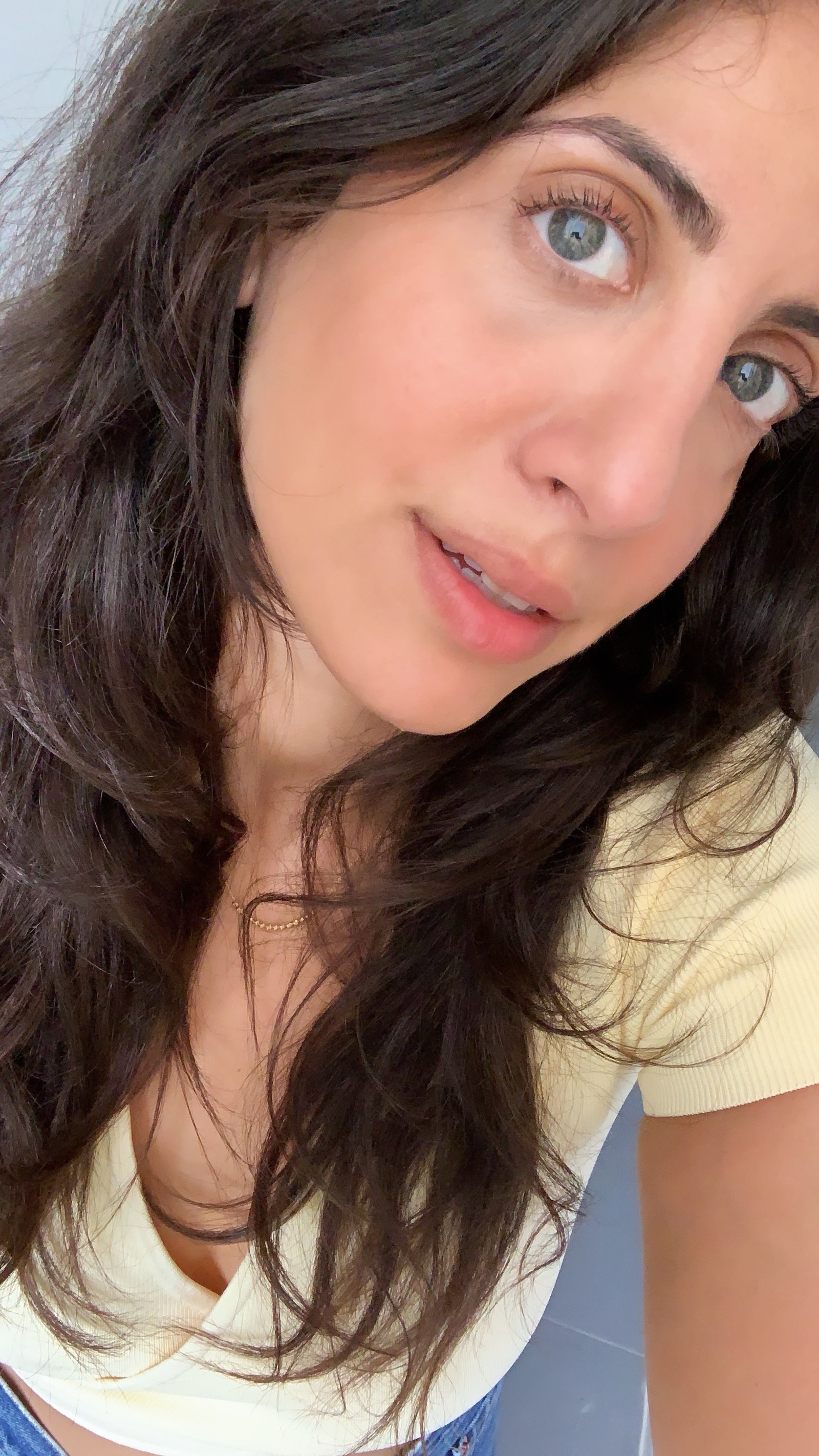 And we BuzzFeeders aren't alone either — Cloud Paint has a 4.5/5-star average, from over 1,500 reviews!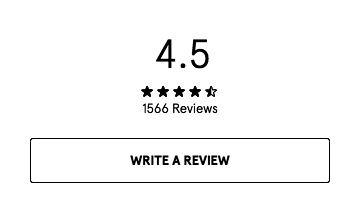 Try it yourself and let us know what you think! Get it from Glossier for $18 (available in six shades).
And don't forget — if you're a new customer, get 10% off your first order *and* free shipping on orders over $30!
Brb, just going to watch this gif on loop the rest of the day.
Shopping for something specific? Check out BuzzFeed Reviews to find the best things for every budget!