1.
Lacquer and spray paint a fallen leaf to turn it into a paperclip or ring dish.
2.
Class up your fridge lists by sticking them on with these painted pebble magnets.
3.
Adorn your desk with a glittery sign that heralds you as the #bossbitch you are.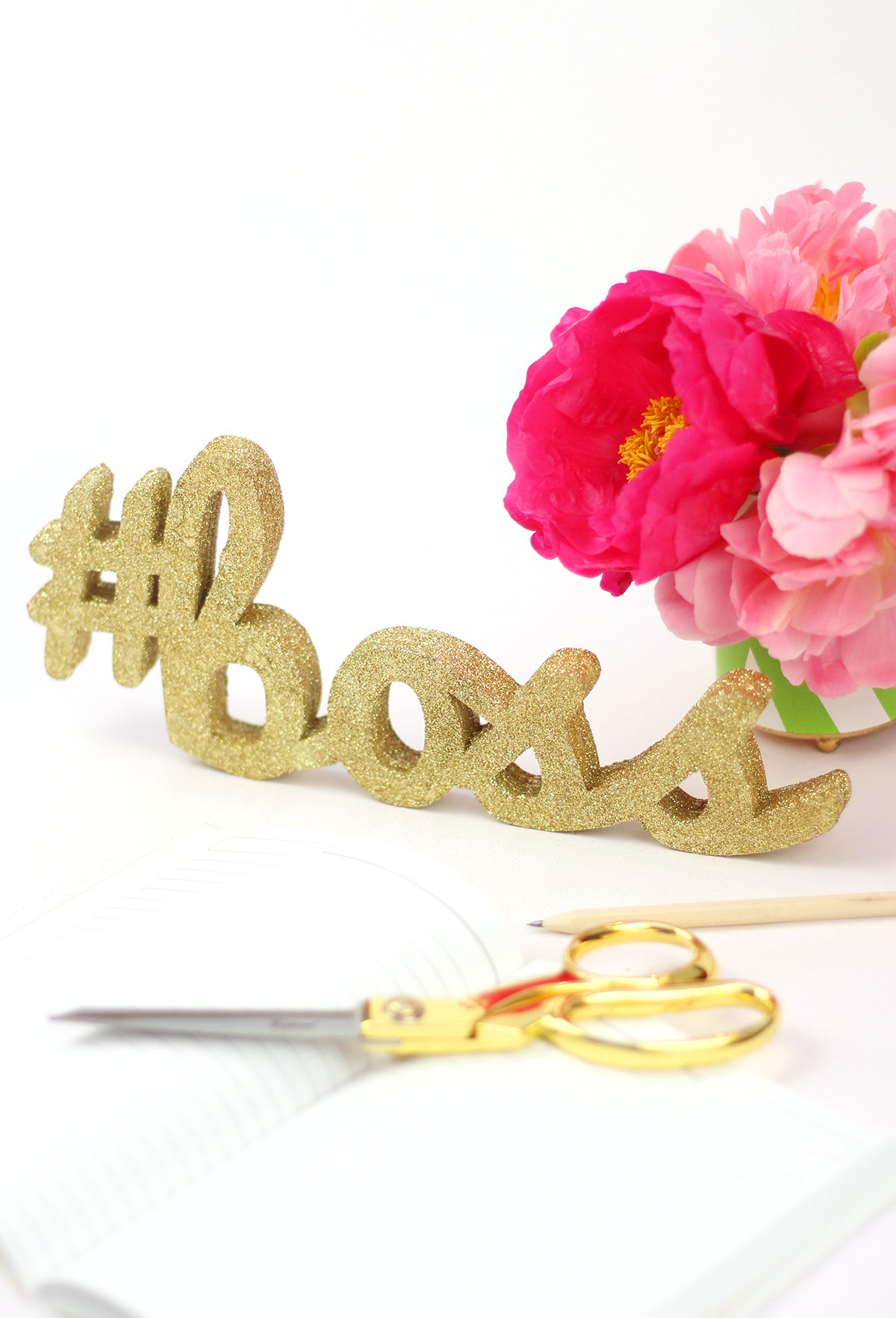 4.
And store your fave office supplies in graphic glass containers.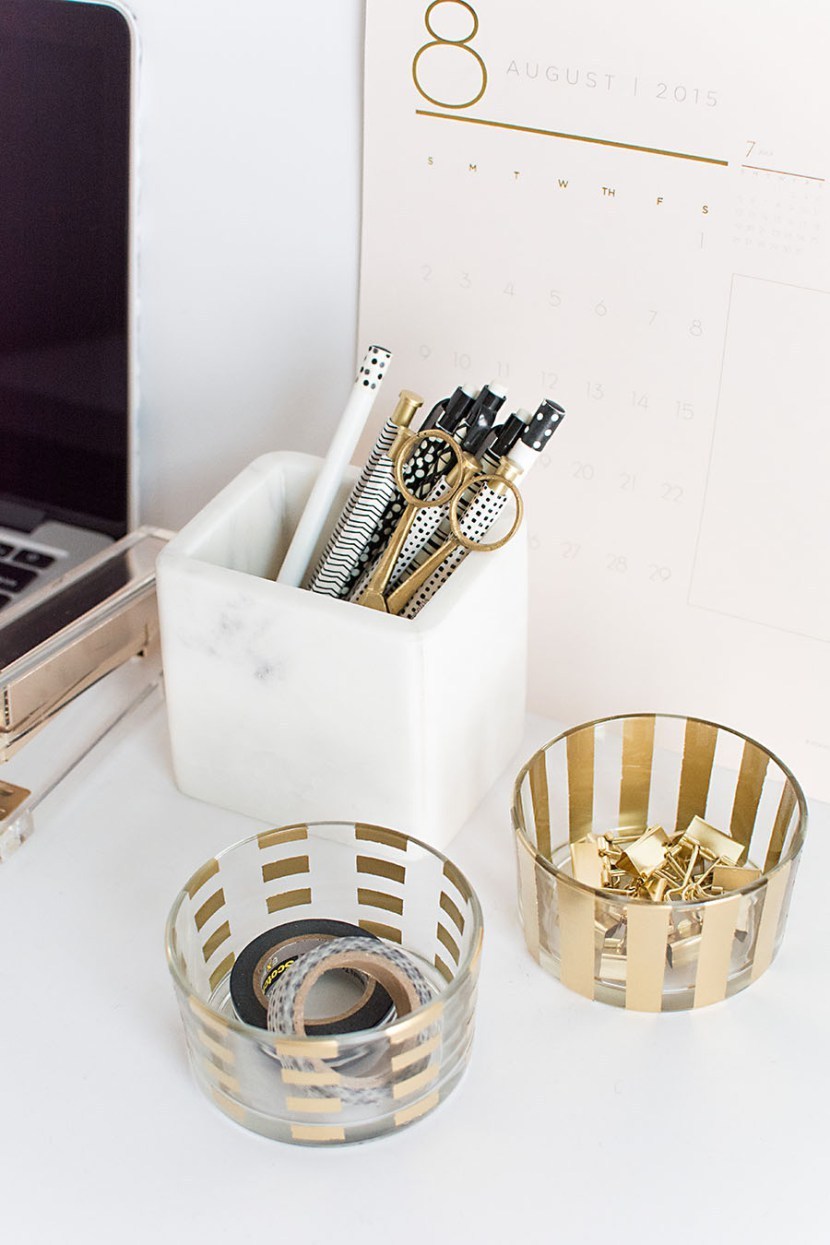 5.
Gold leaf the edges of boring frames into trompe l'oeil photo corners.
Check out how to do it here.
6.
Up your cocktail game with these erasers-turned-swizzle sticks.
7.
Make your own chic mousepad with a circle of leather colorblocked with gold leaf.
8.
Upgrade a table lamp by coating the inside with golden paint.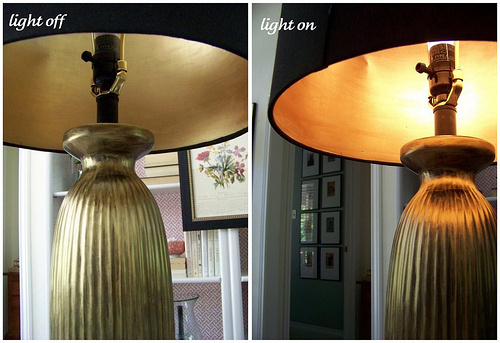 9.
String up gilded drinking straws into this awesome bunting.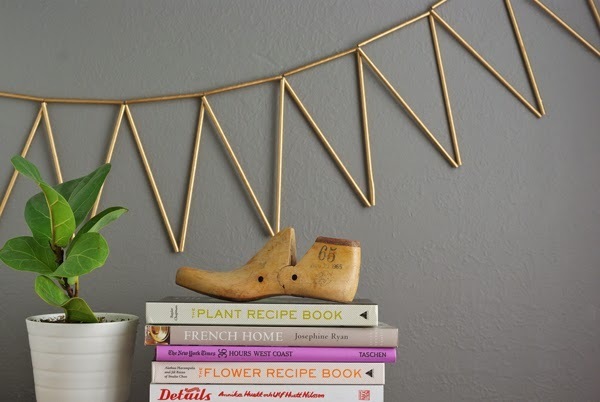 10.
Coat the edges of your business cards to give them some extra sparkle.
11.
Combine cardboard and gold contact paper to make these bookends worthy of any fancy library.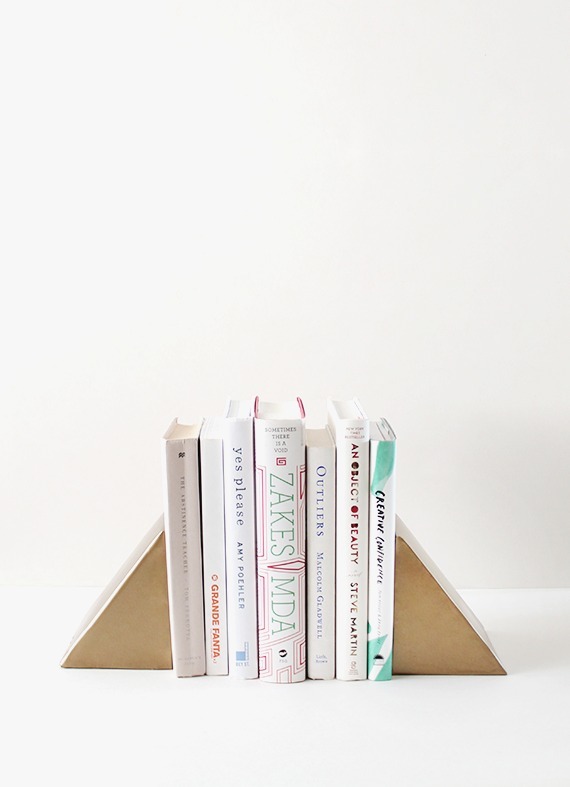 12.
And fill them with fancy AF gold leafed books.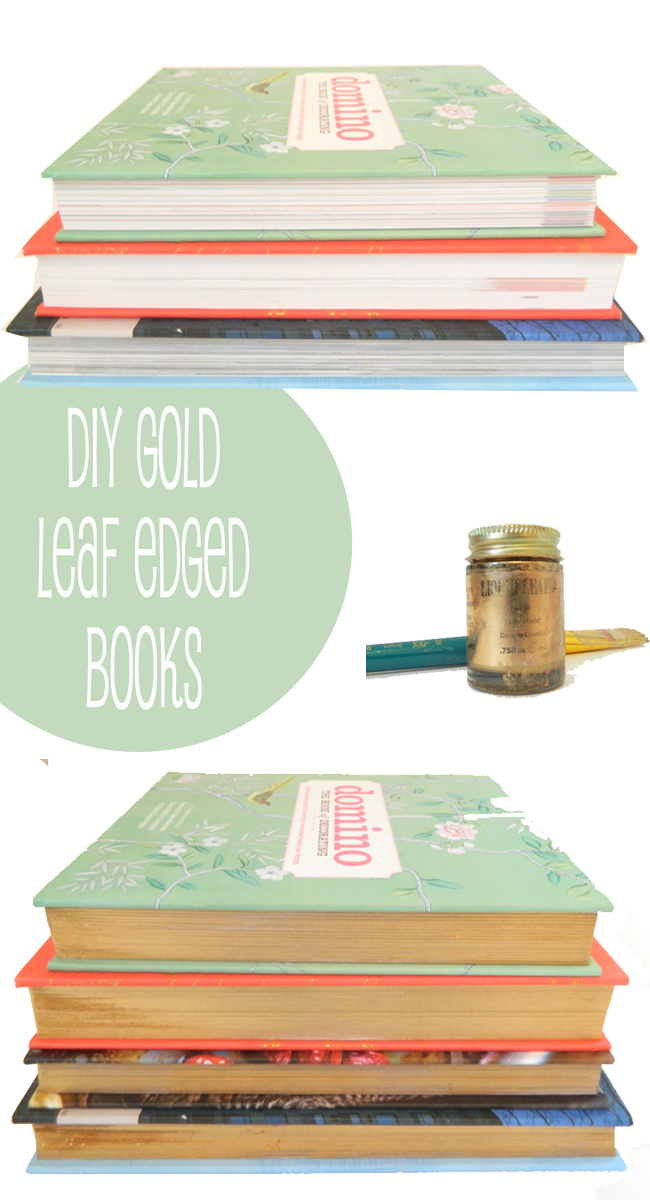 13.
These shiny letters only ~look~ expensive; make them yourself with cardboard letters and gold foil contact paper.
14.
Match your headphones to your rose gold iPhone with a coat of metallic paint.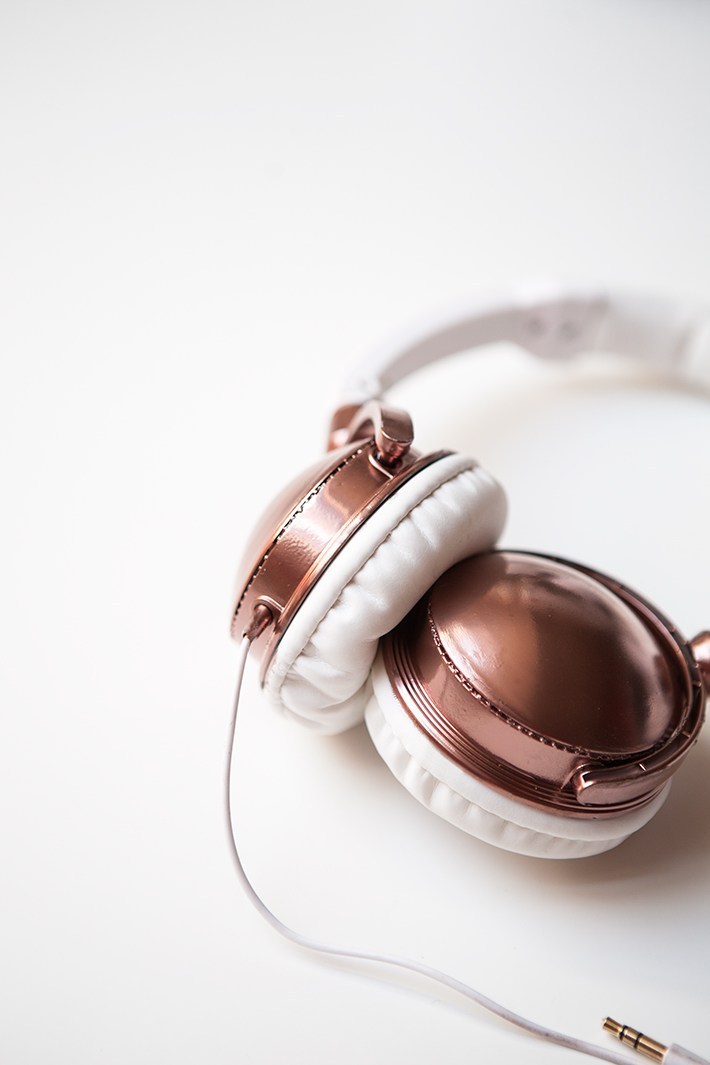 15.
Make your closet or rolling rack less of an eyesore by spraying your plastic hangers gold.
16.
Dip the handles of mismatched or dollar store flatware in gold paint to make perfect party spoons.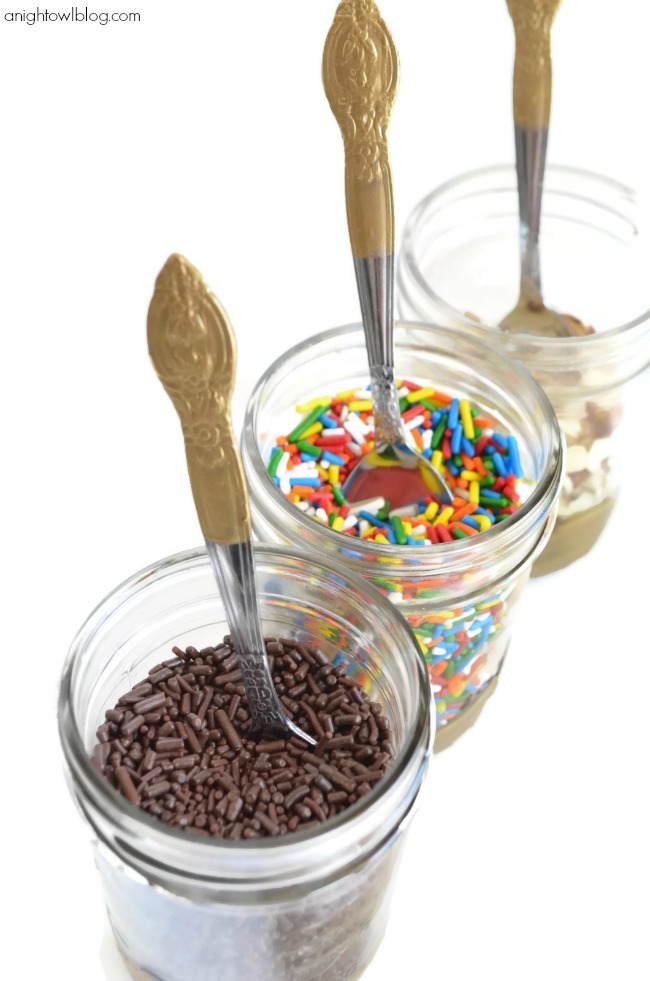 17.
Brush adhesive in strokes on a pillow and apply gold silk screen foil—the messier the better!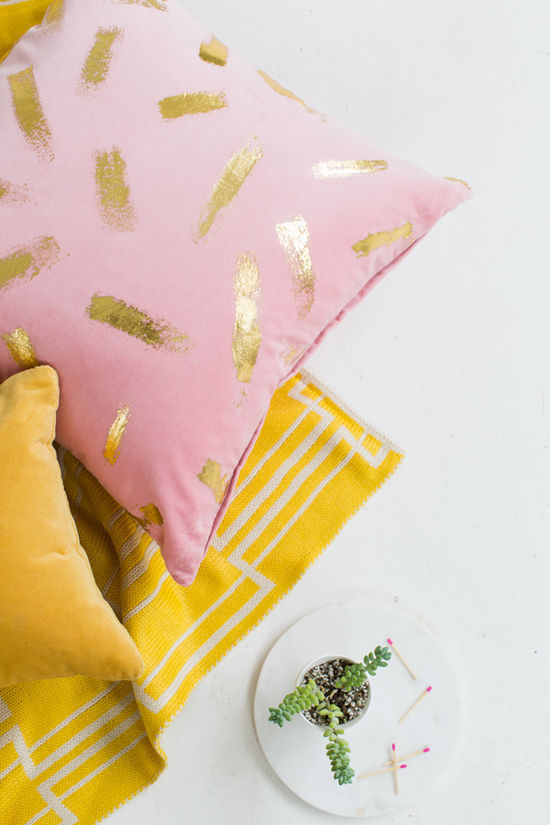 18.
Go full-Pollock with gold nail polish on an acrylic box for a one-of-a-kind trinket holder.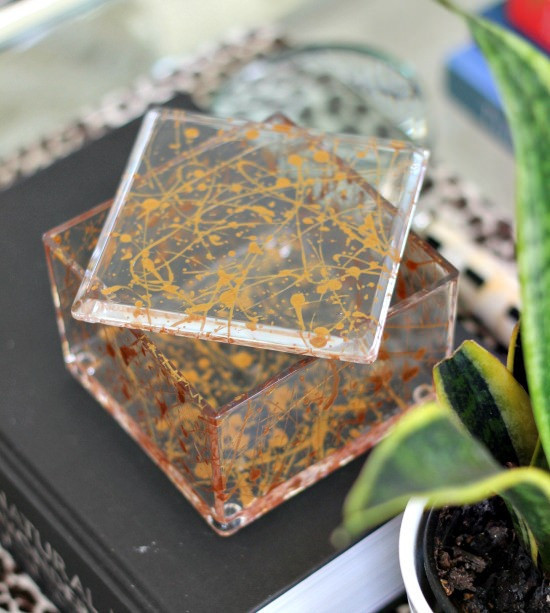 19.
Make tiny plastic animals extra ~charming~ by coating them with gold paint and attaching a pendant loop.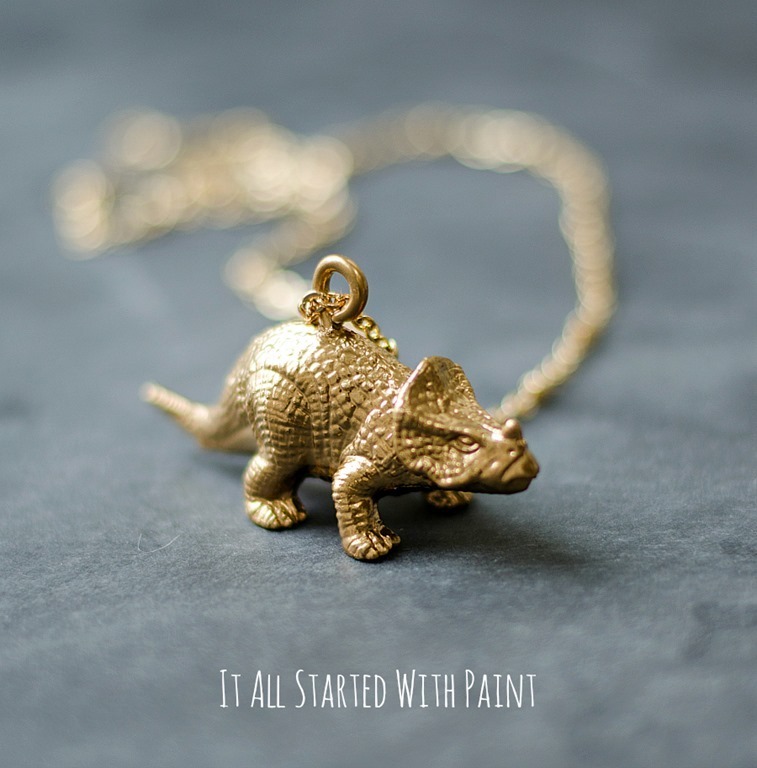 21.
Make your planters pop with a white paint and gold sharpie design.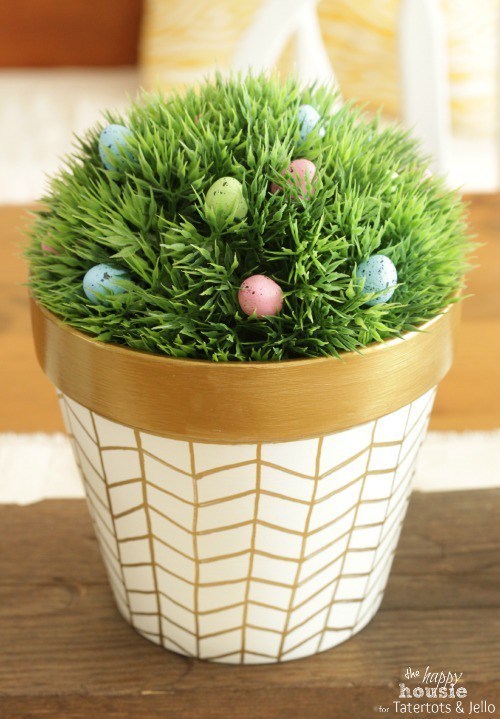 22.
Revive scuffed shoes by painting on a metallic toe cap.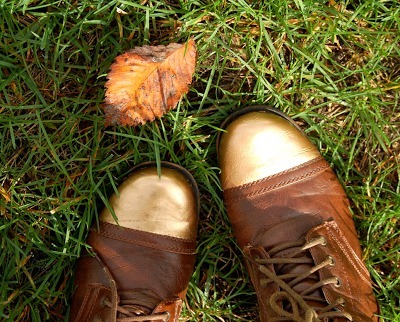 23.
Getting organized is as easy as adding gold tape to a boring file folder or notebook.