We hope you love the products we recommend! Just so you know, BuzzFeed may collect a share of sales or other compensation from the links on this page. Oh, and FYI — prices are accurate and items in stock as of time of publication.
We've all heard the advice time and time again: "Wash your face!" "Never go to sleep with your makeup on!"
And of course it's good advice. But let's be real: washing your face IRL does not look like it does in the commercials!
So if you've ever thought to yourself, infomercial-style, "There's GOT to be a better way!" — I'm here to tell you there is! And it's the FOREO LUNA Mini 2, a 100% waterproof silicone face cleanser and my actual BFF.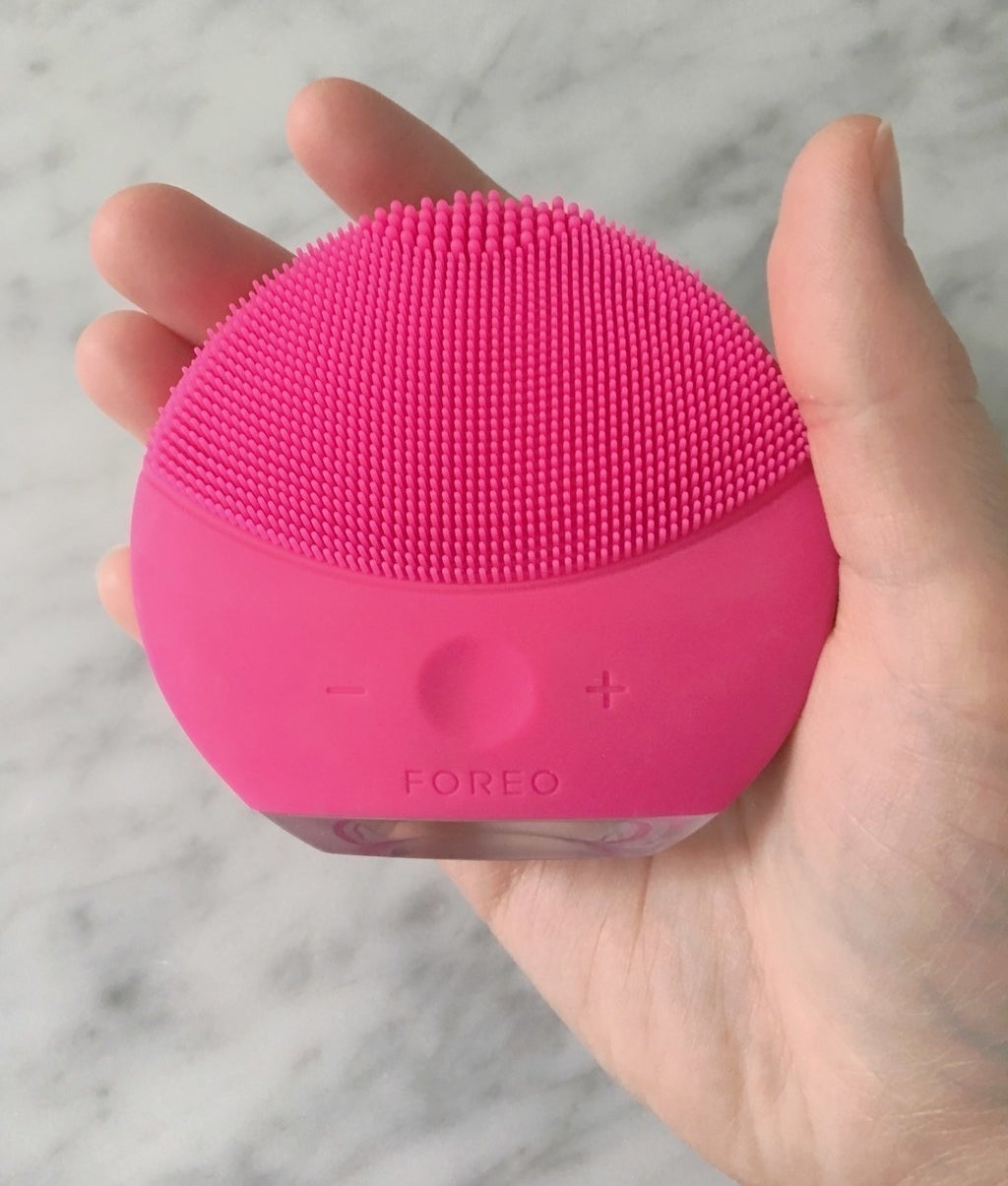 Let's break down the features of this bad boy:
It's made of nonporous silicone (which deters bacteria buildup, unlike traditional brushes) and is covered with soft 'n' bendy touchpoints (that won't irritate your skin).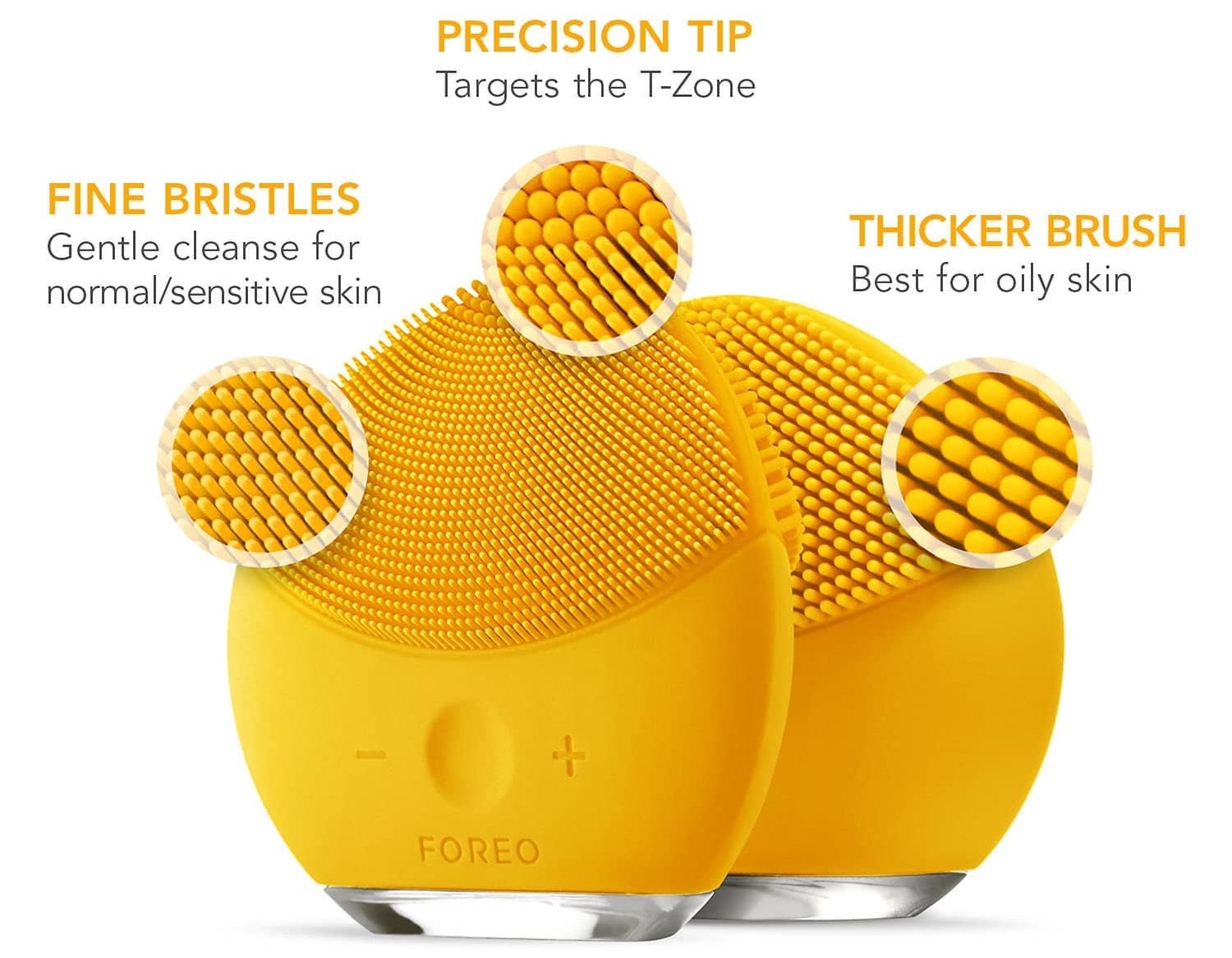 It's powered by ~T-Sonic pulses~ (basically a fancy term meaning "it vibrates"), which help clean below the surface of your skin, gently exfoliating and clearing pores *before* clogs turn into breakouts.
Throughout the 60-second process, the light on the bottom will flash and the whole thing will buzz, telling you to move the LUNA to another part of your face — from one cheek/side of your chin to the other, then your nose, and then your forehead.
It removes up to 99.5% of dirt and oil — and leaves your face free of ANY makeup residue. I wear a full face every day, and I am consistently amazed by the results of this tool.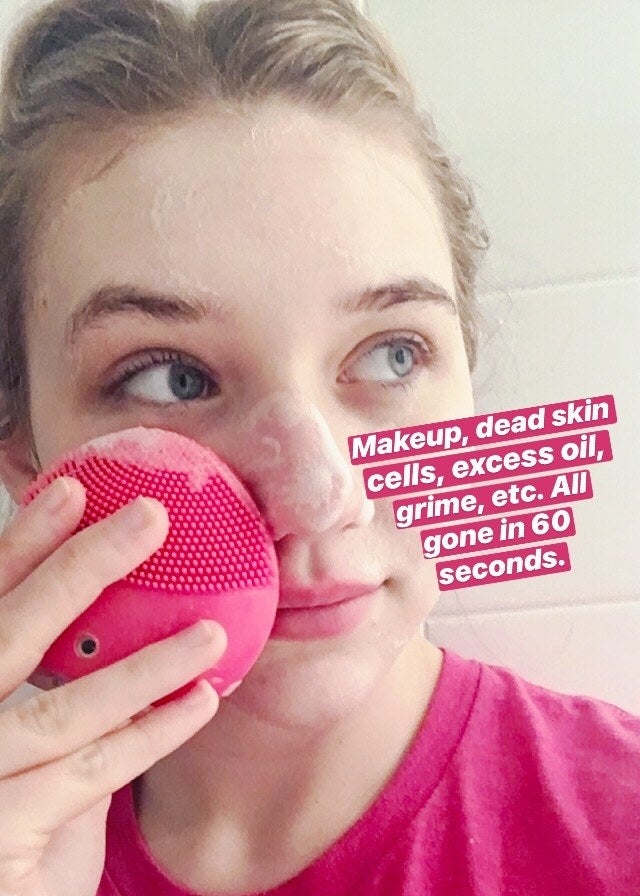 Then when the 60 seconds are over, I rinse my face and apply my other products (toner, eye cream, and moisturizer). That's it!!
Just clean the LUNA itself with soap and water or spritz it with their cleansing spray to remove all residue and oil.
Look, I'm not new to face cleansing machines — I had a Clarisonic Mia, which I tried for long stretches of time over several years, but just never fell in love with.
*None* of the brush heads were soft enough to use on my sensitive skin every day. And whenever I tried to use it for a weekly exfoliation, more often than not the battery would have run out from just sitting in my drawer. The most annoying part? Buying super expensive replacement heads.
But unlike the Clarisonic, this beauty stays charged for 300 uses (using it twice a day, that's up to five months!), and requires 0.0 replacement heads. Ever!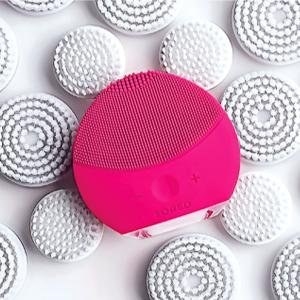 I'm not the only one who looooves their Luna: this baby has hundreds of stellar reviews.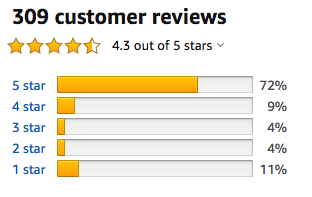 And for me, it has *so* been worth it. My skin feels softer and (with the help of all my favorite products) clearer than ever.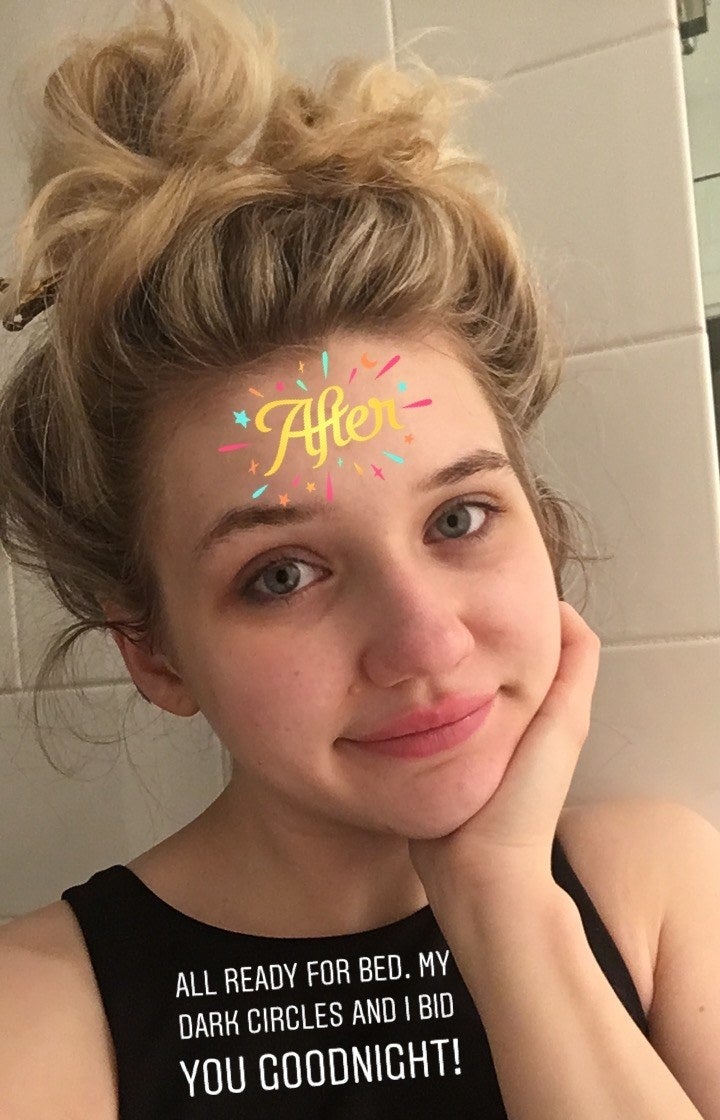 I'm a stickler for doing my full skincare routine (even after a glass of wine or four), and honestly this product makes getting through it and *never ever skipping washing my face* so much easier.