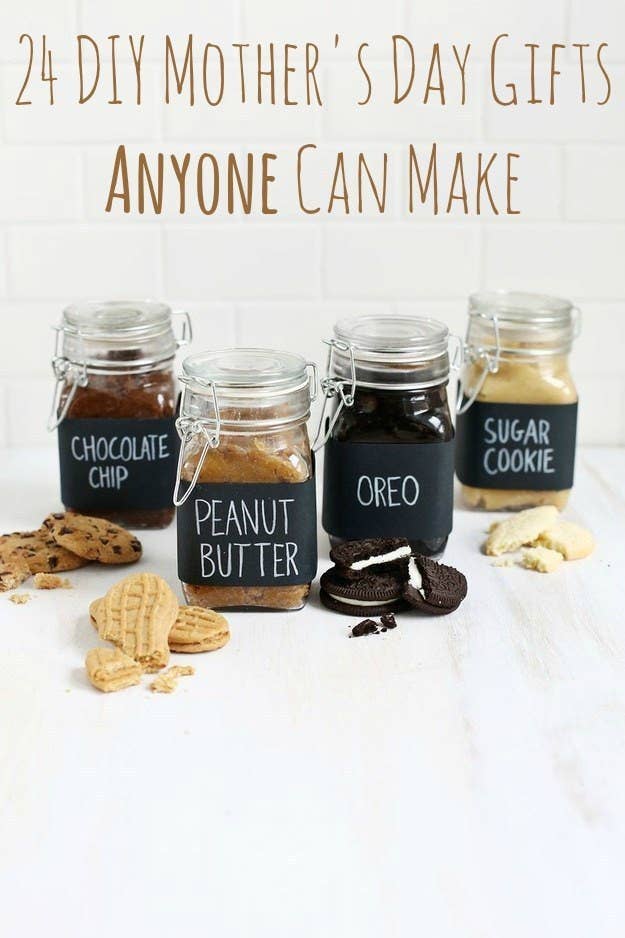 1.
Make this hug pillow for a mom out of arm's reach.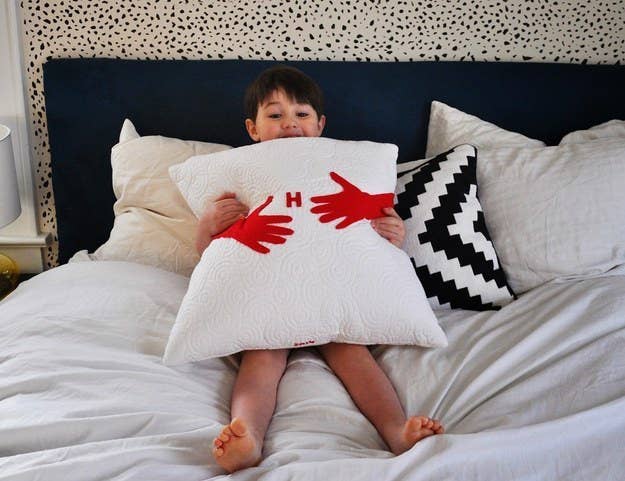 2.
Skip the dying flowers and repot a mini bowl full of succulents.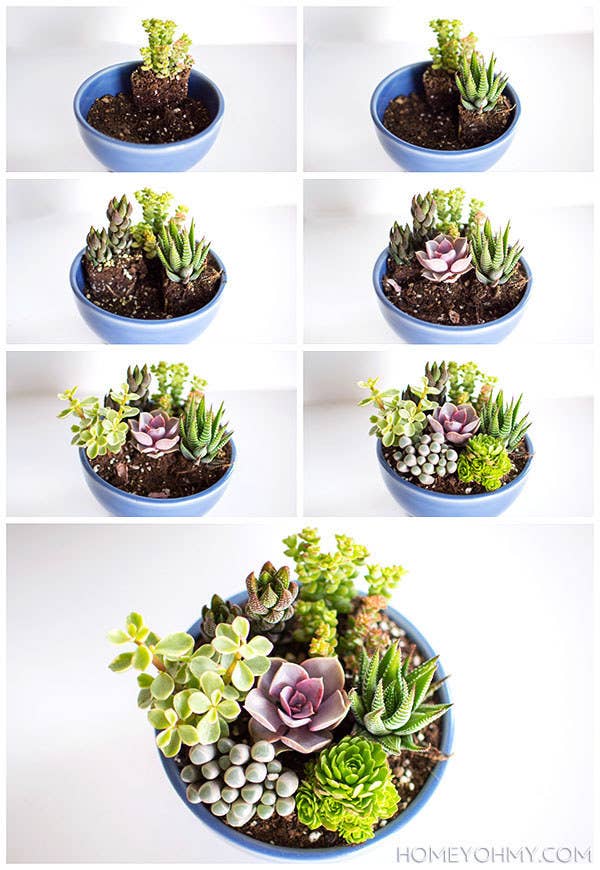 3.
Or DIY a cupcake bouquet instead.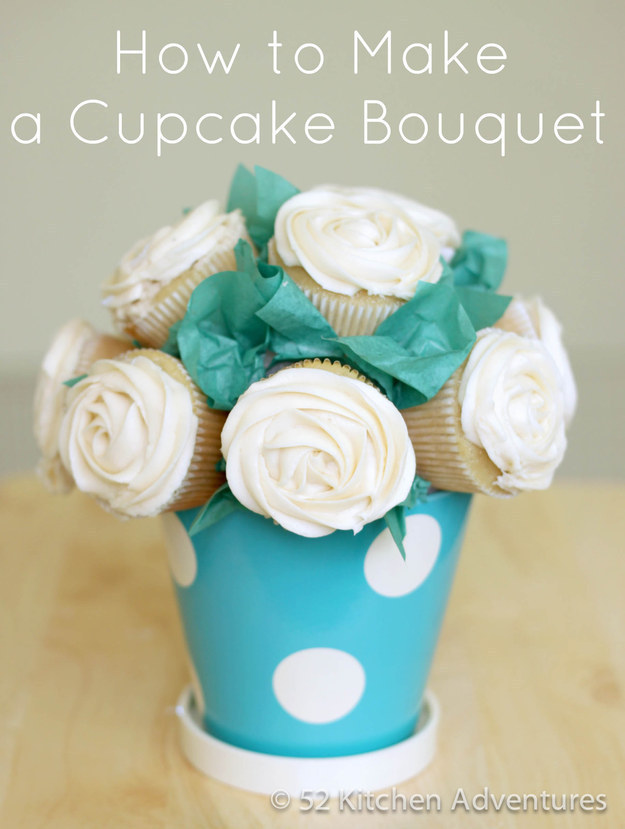 4.
Up her snack game with a homemade cookie (butter) jar.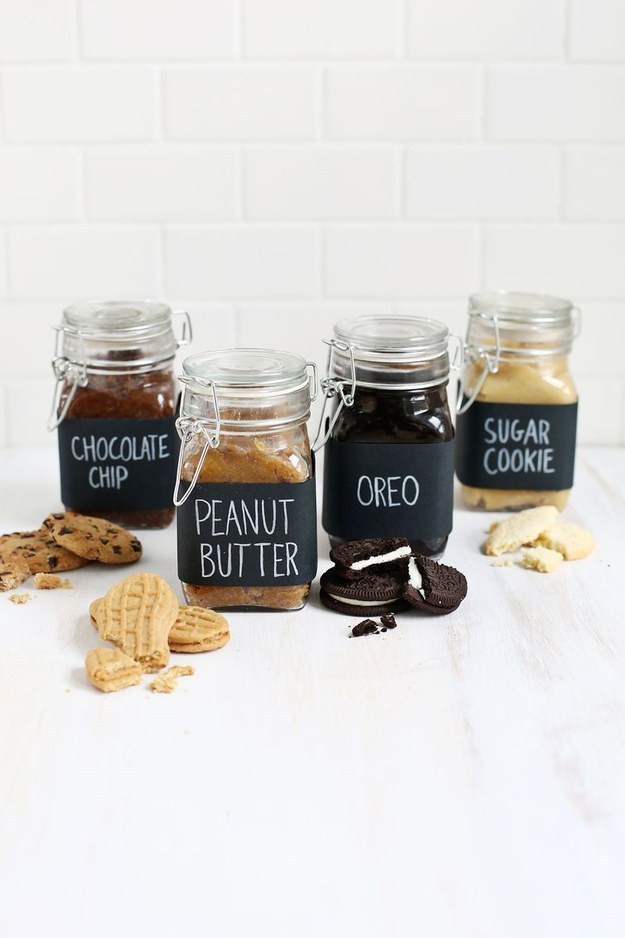 5.
Turn a photograph into silhouette pop art.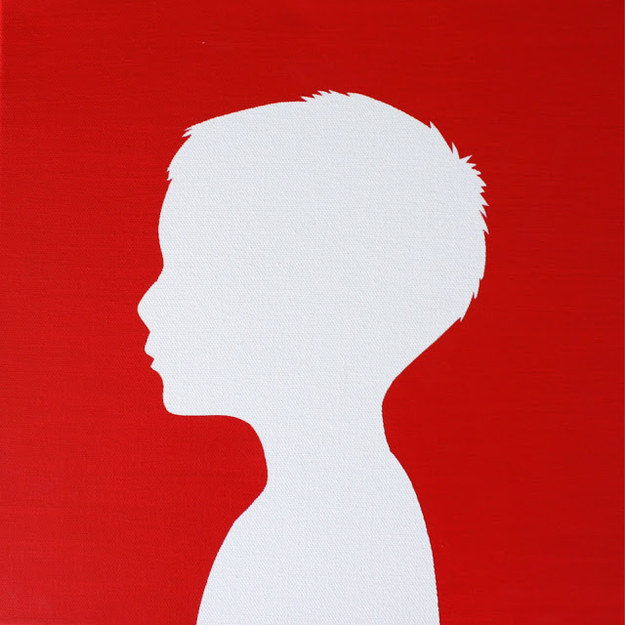 6.
Any kid can whip up a bunch of these cult-favorite hair ties to give to mom.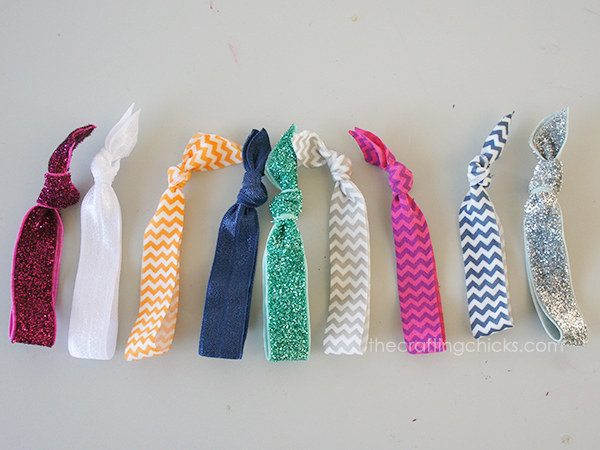 7.
Make iPad recipe reading way easier with this DIY tablet holder.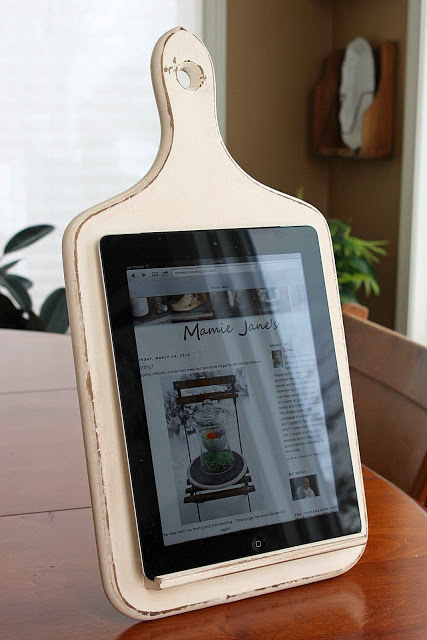 8.
Transform thrifted tea cups into candles to dress up any tea party.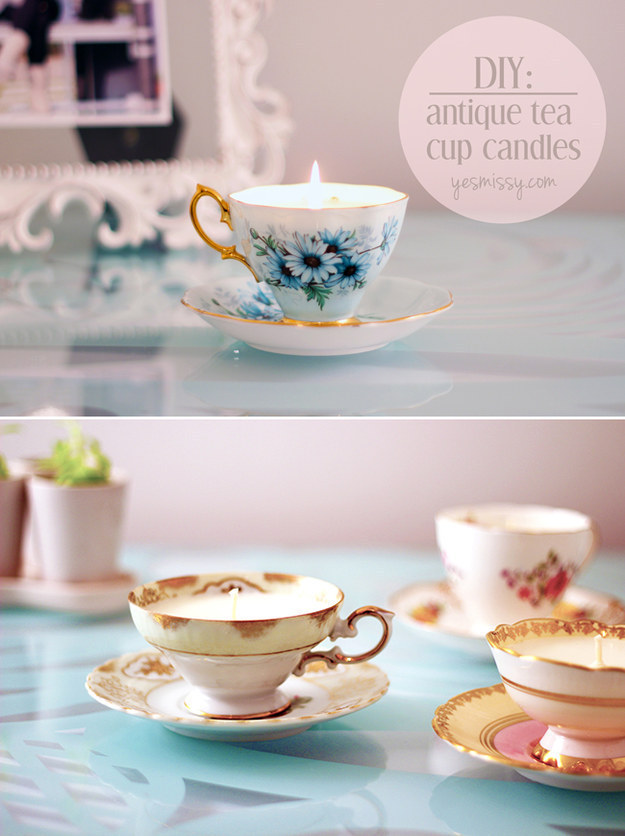 9.
Upgrade basic bobby pins with pearls for a schmancy updo.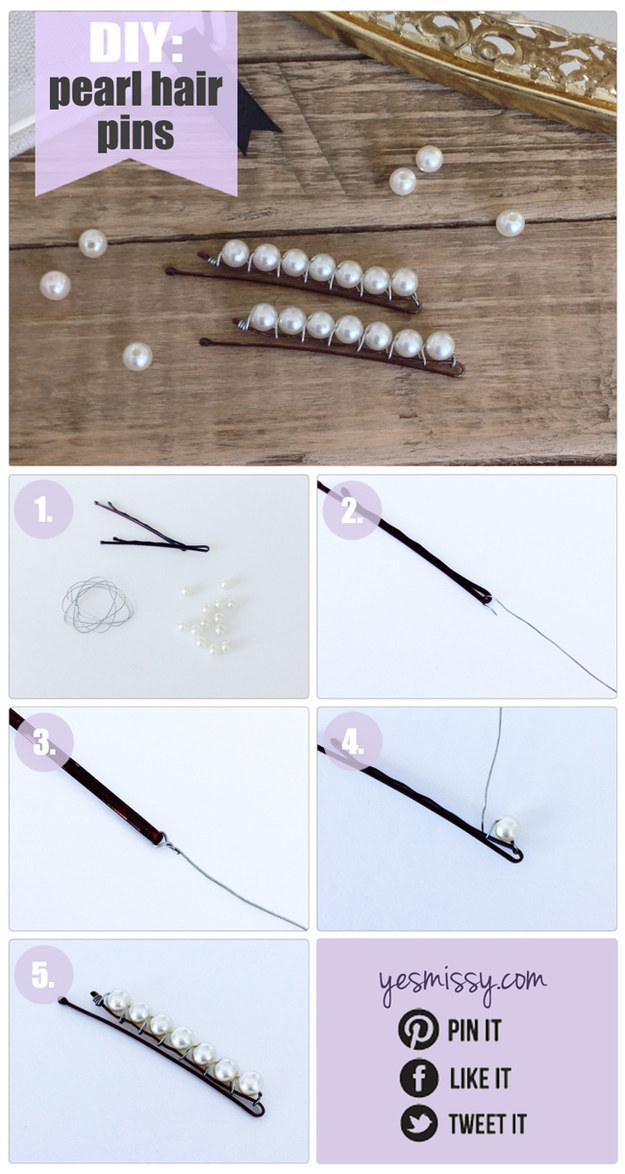 10.
Transform cute erasers into stretchy bracelets.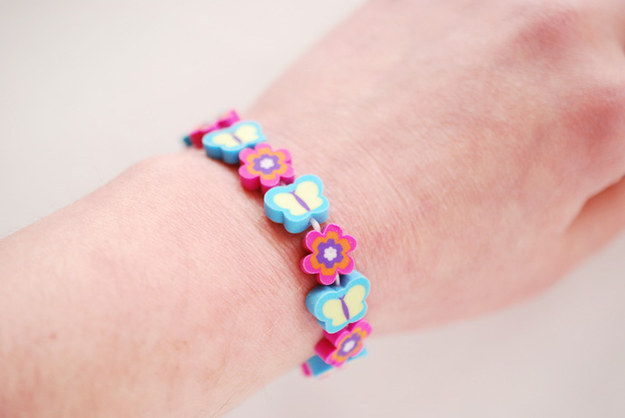 11.
Or make these grown-up infinity friendship bracelets to cement your Gilmore Girls-style relationship.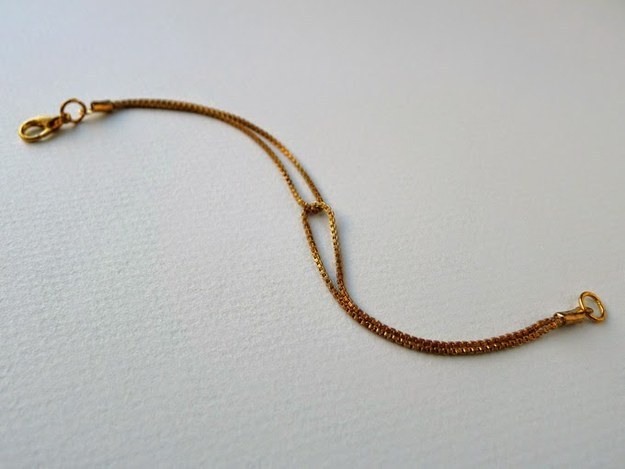 12.
Make a jar of luxe bath bombs to encourage her to take a dang break for once.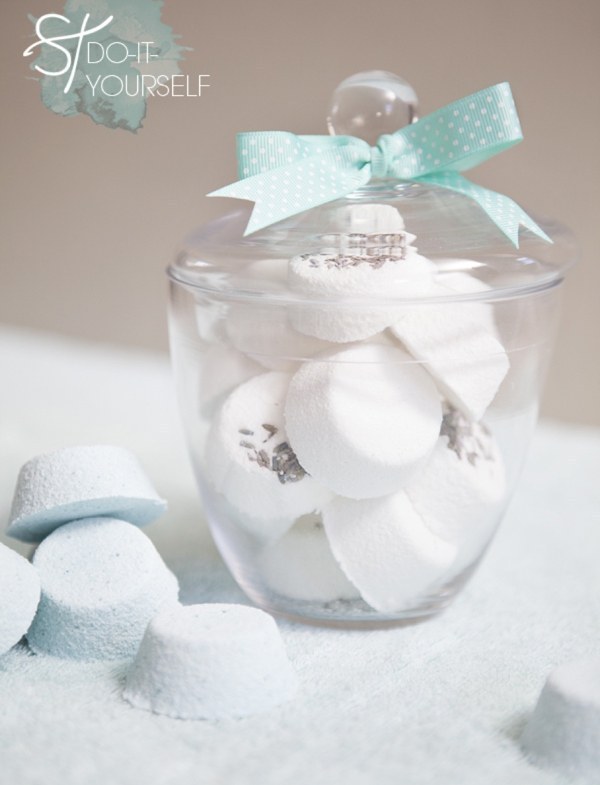 13.
Glue stones to a rubber mat to improve the ~spa quality~ of her bathroom.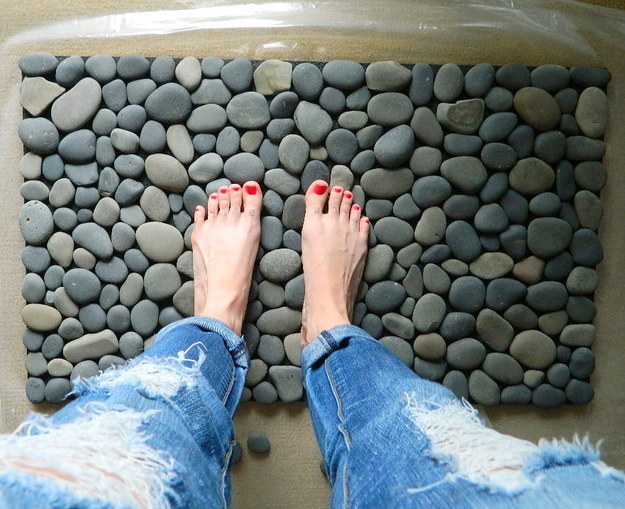 14.
Stencil your mom's most inspiring words on a tea towel to let her know you've been listening.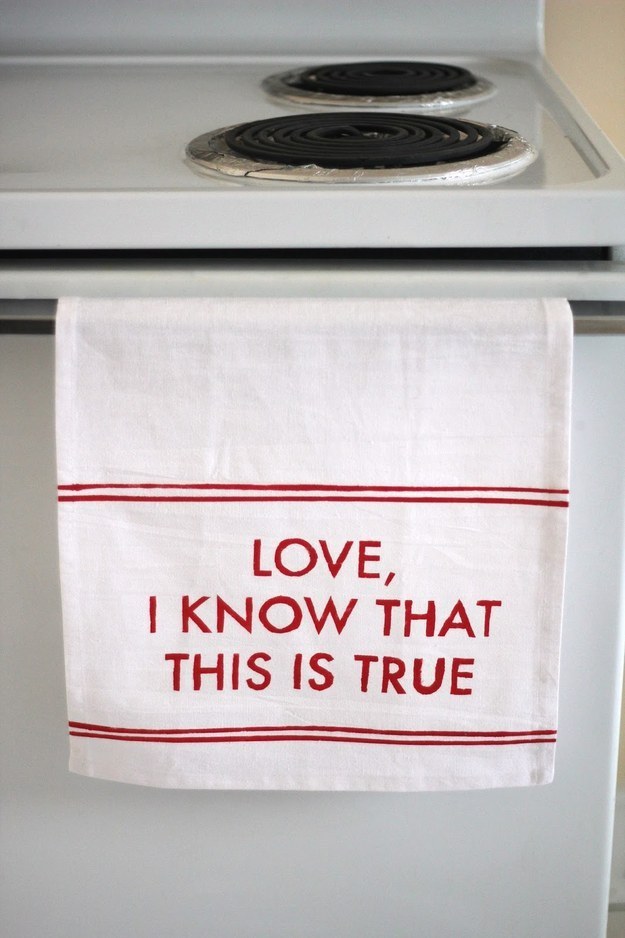 15.
Make a "Reasons Why I Love You" book to flip through.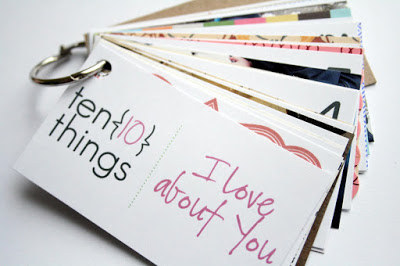 16.
Pair this hand-decorated eye mask with her favorite lotion or moisturizer for a treat-yo'-self reminder.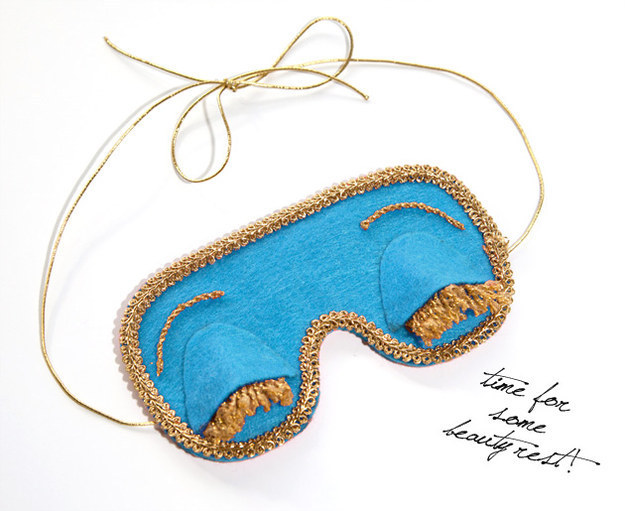 17.
Moms are great at schlepping. Ease her load with a dip-dyed neon tote.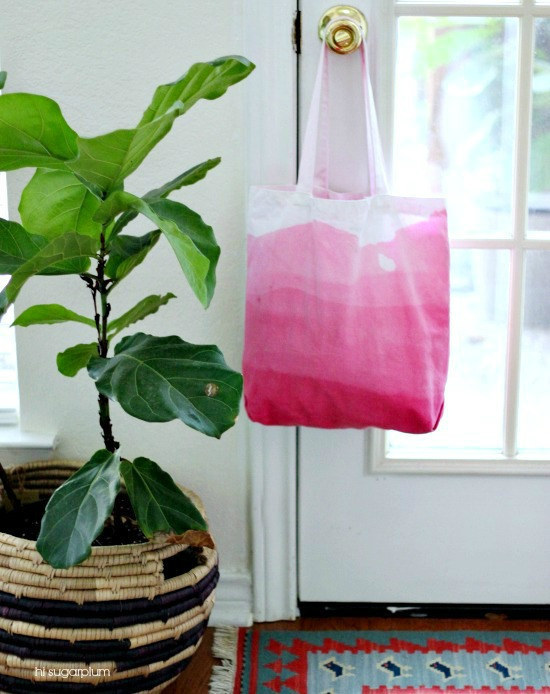 18.
Make a DIY box for your mom's favorite bon-bons.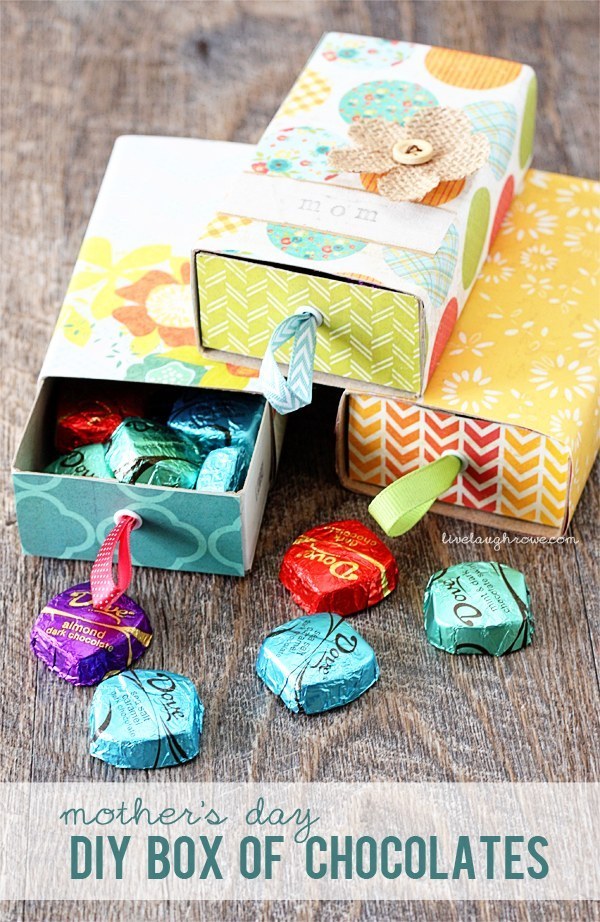 19.
Turn a mason jar into a frame vase.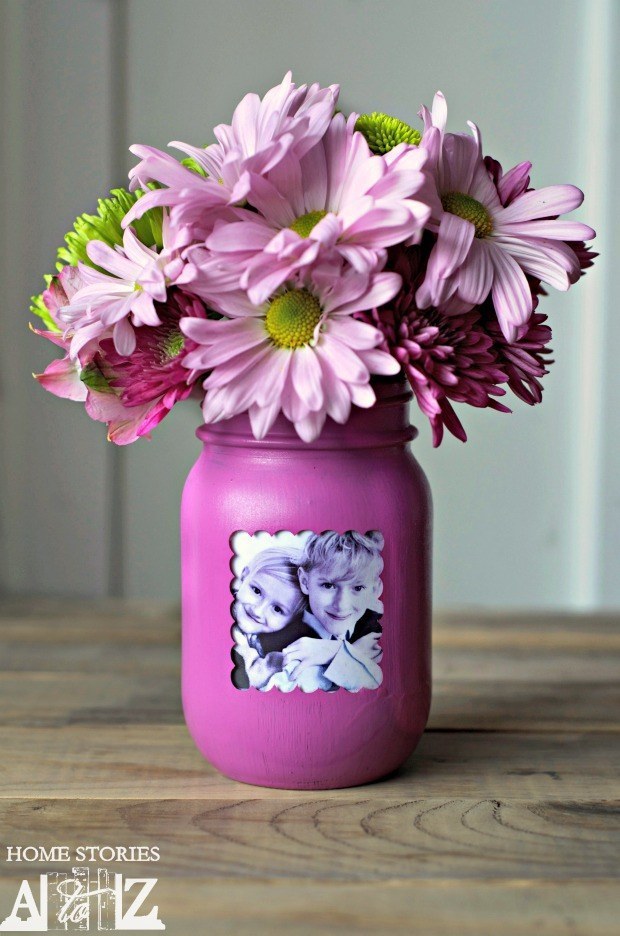 20.
Or fill a container with special treats just for her.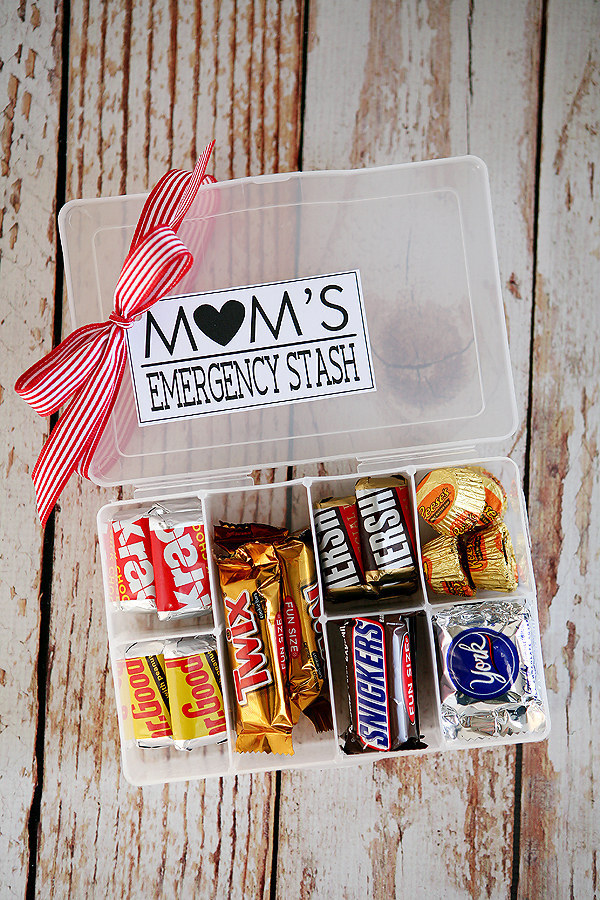 21.
These sweet mugs are guaranteed to produce a tear or two.
22.
Pretty up boring kitchen tools by dipping them in pastel paint.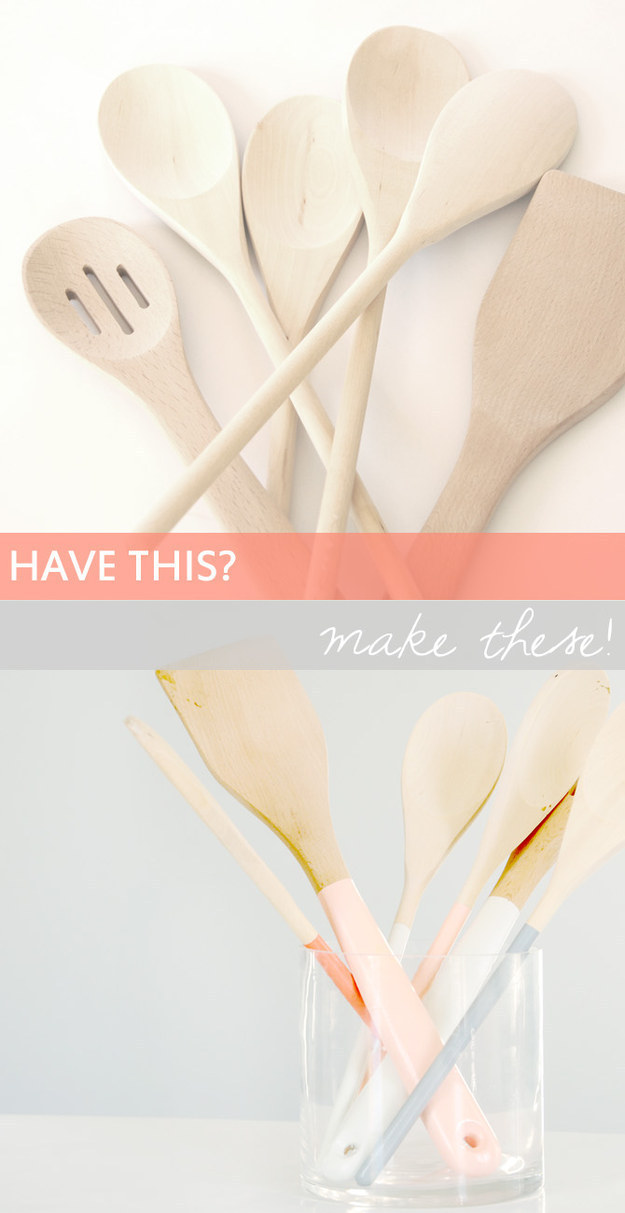 23.
This no-sew cord keeper is sure to be a hit.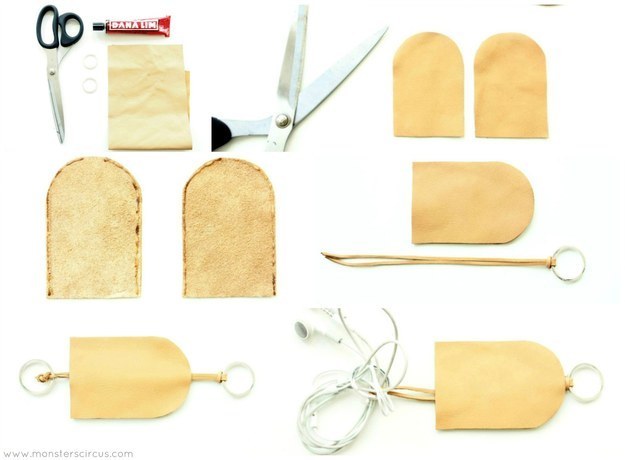 24.
Transform a clipboard into a cute to do list reminder.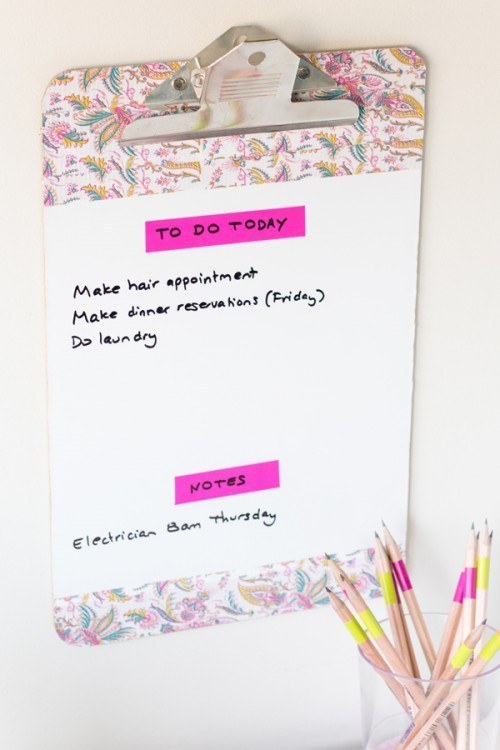 So you should probably say "Thanks, Mom."
Want awesome DIY tips in your inbox four times a week? Sign up for the BuzzFeed DIY newsletter!