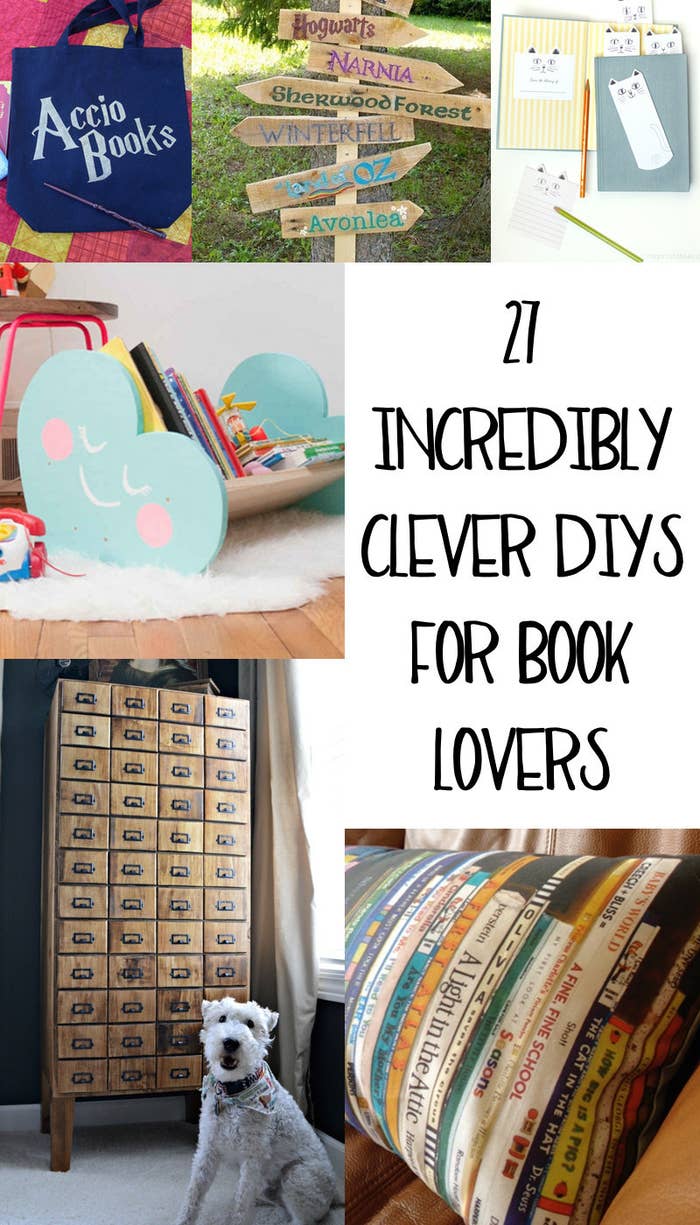 1.
Turn your staircase into a giant library.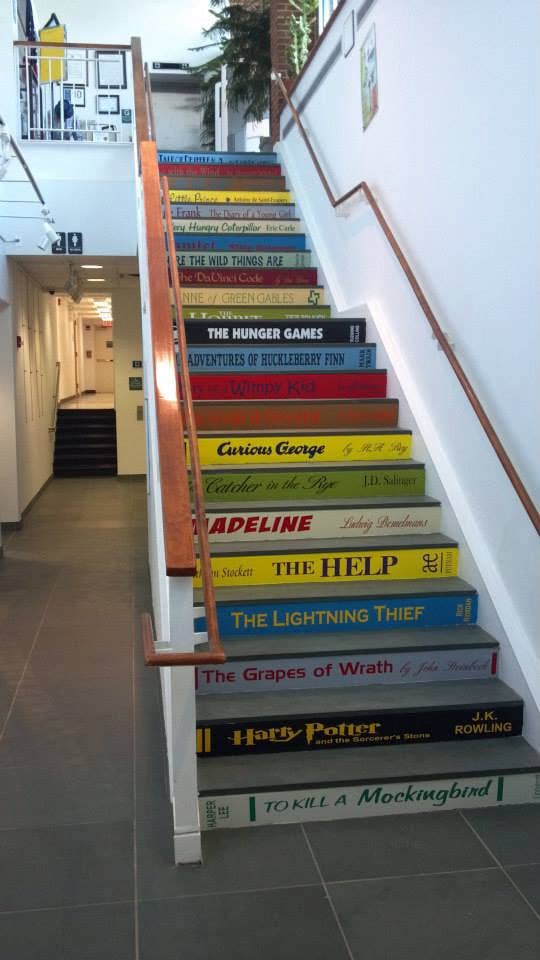 2.
Write your favorite quote on a pillowcase using a fabric marker.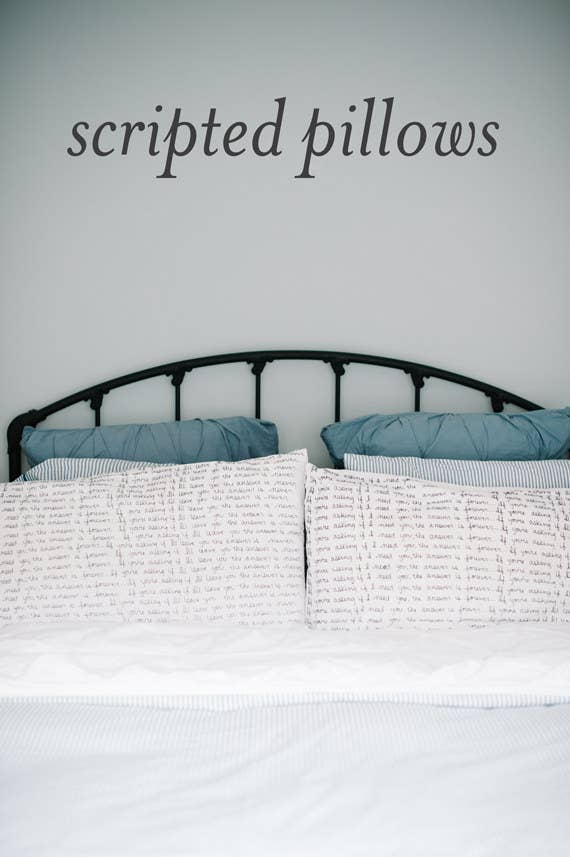 3.
If you store anything but books in this Harry Potter inspired tote, you're doing things wrong.
4.
Make this impossibly sweet book bin for someone who <3s being read to.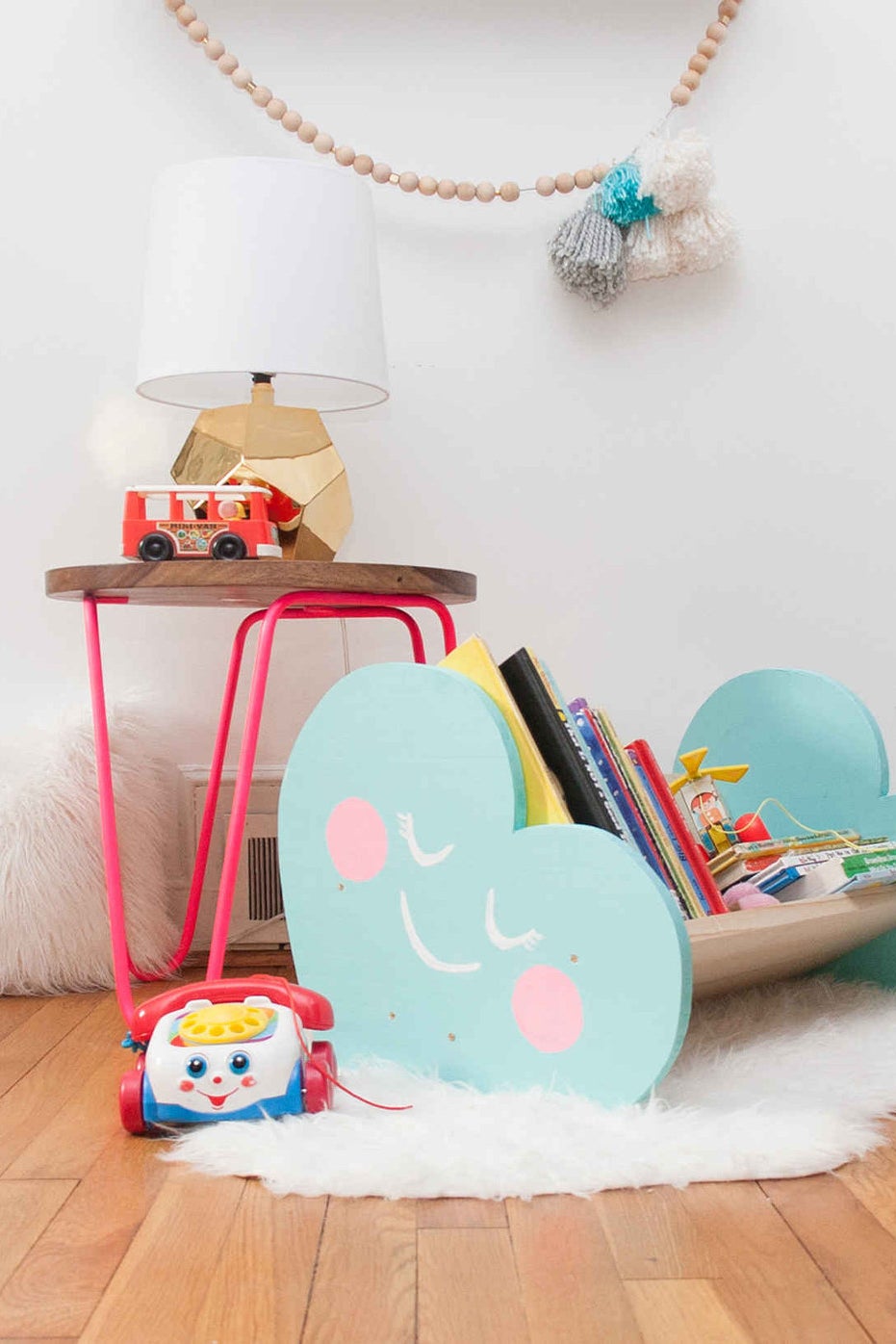 5.
You only need paper, a printer, Mod Podge, and a piece of wood to make your own fantasy book map art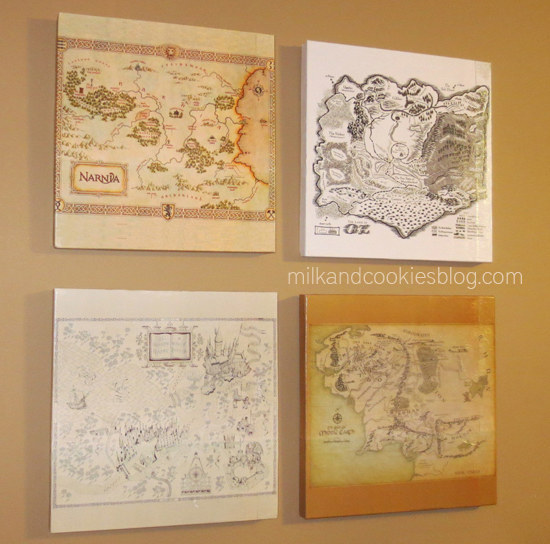 6.
Turn your favorite page of your favorite book into an oversized piece of wall decor.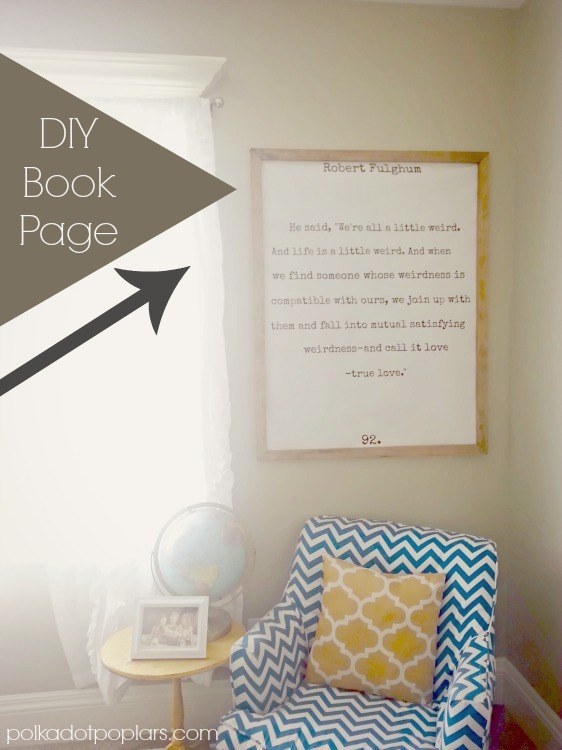 7.
Or you could get even more oversized and cover the ENTIRE WALL with a quote.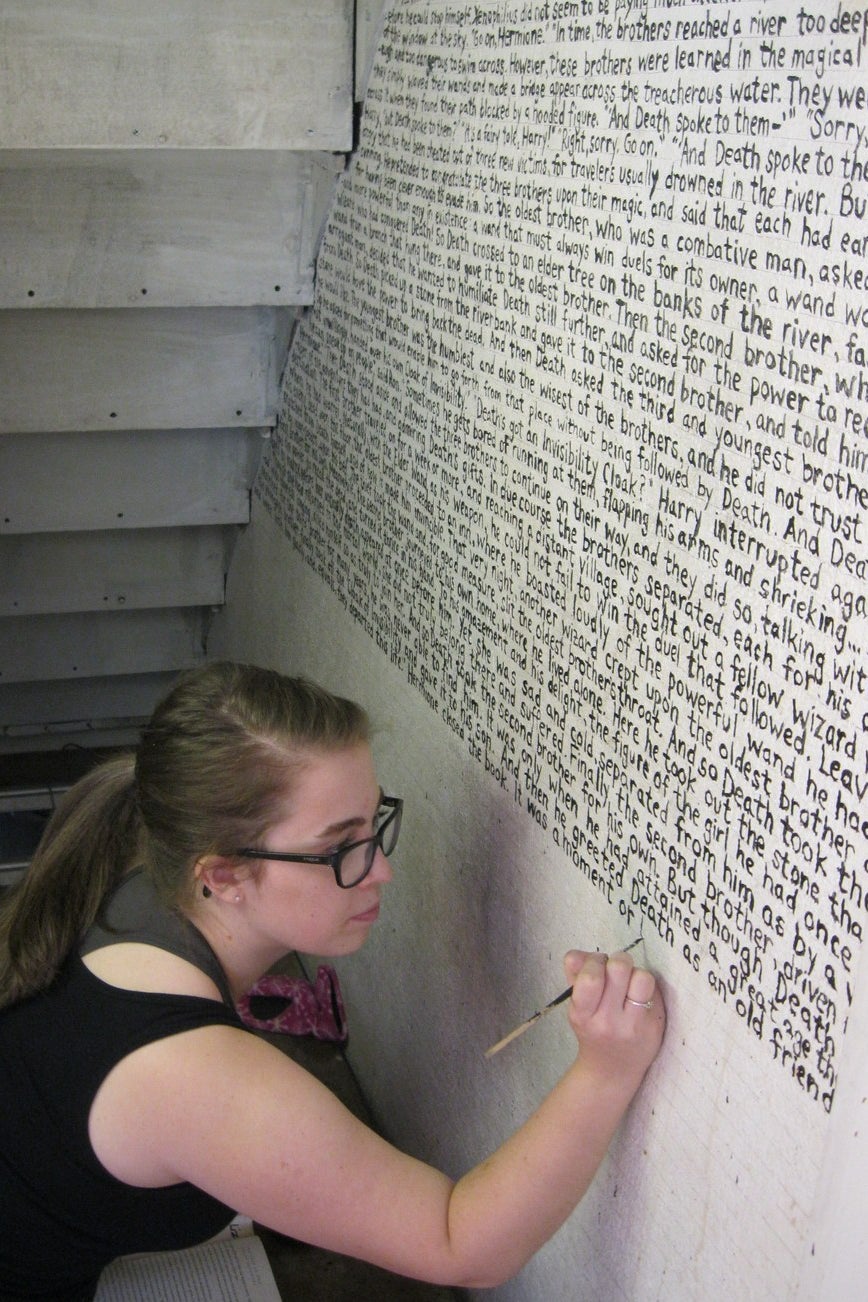 Go big or go home. Liz of When Boredom Strikes hand lettered the entirety of "The Tale of the Three Brothers" chapter from Harry Potter and the Deathly Hallows on the wall of her parent's basement stairway. That 's twenty pages worth of writing!
More info here.
8.
If that's a bit much, stick to a single page.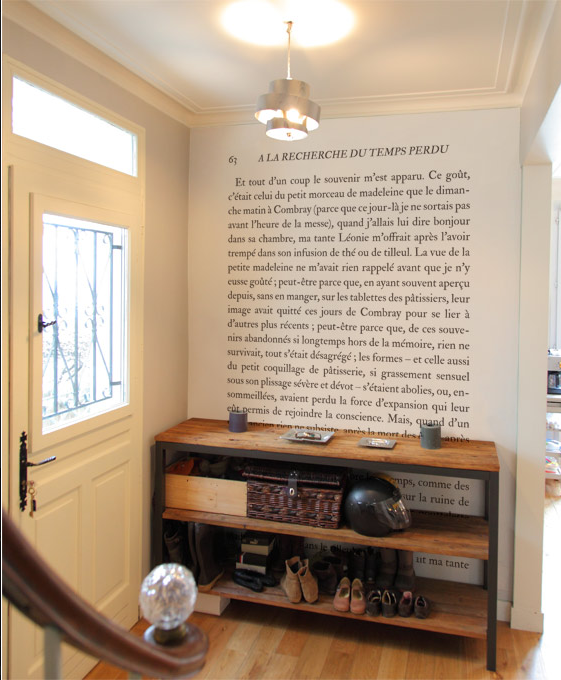 9.
Bring your library to your couch with this personalized bookshelf pillow.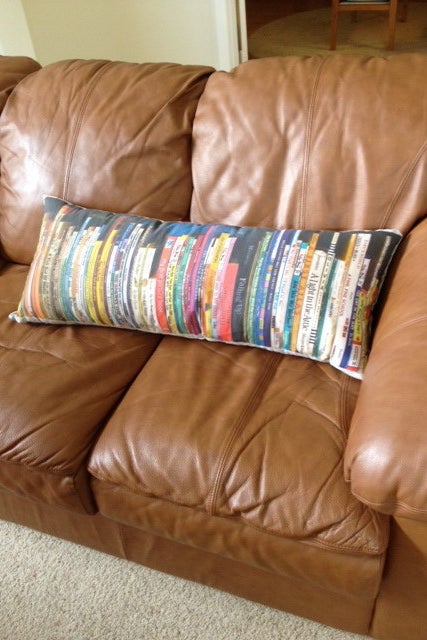 Take a picture of your book shelf, get it printed on fabric, and turn it into a pillow. Learn more here.
10.
Get the Penguin Classic look without actually destructing a book by using postcards.
11.
Vintage library card catalogs are awesome, but man oh man can they be expensive: save some money and make your own!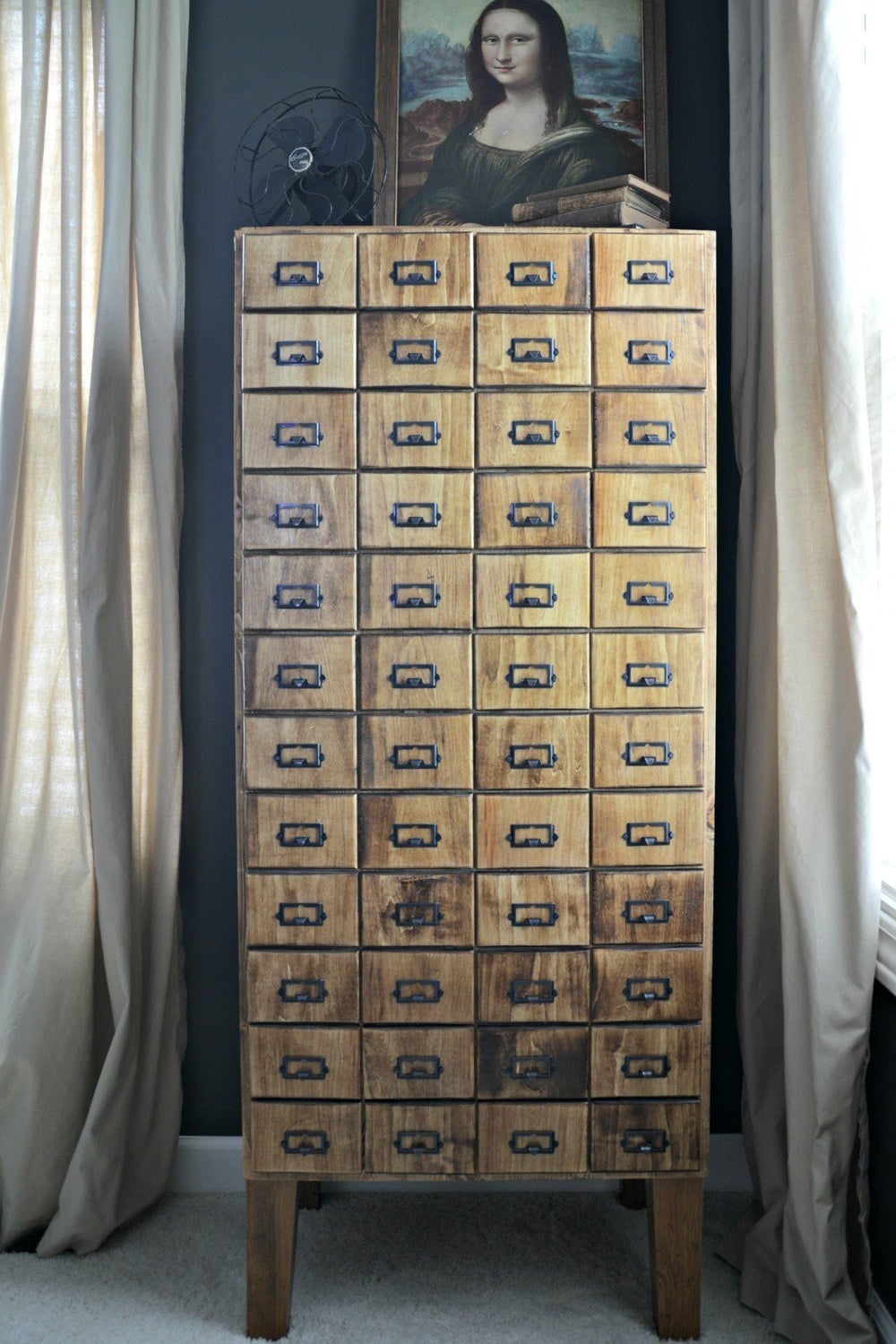 Fake it 'til you make it. Here's the tutorial. (Bonus points for better storage, too).
12.
This tote will (hopefully) keep you from ever having overdue library fees again: you can write the due date on the side in chalk.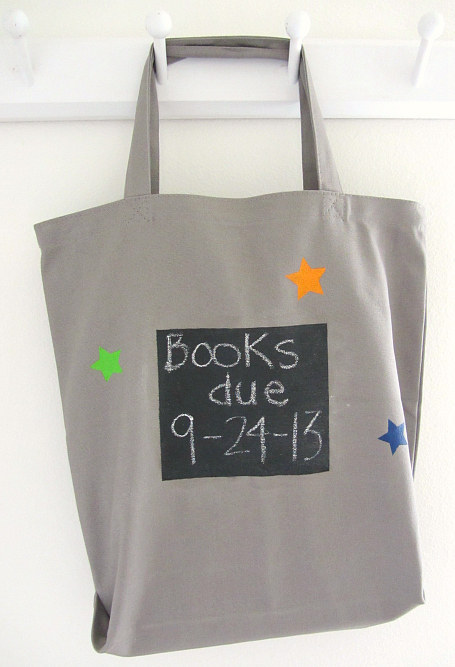 13.
Stitch up this travel ready pillow for your favorite young reader.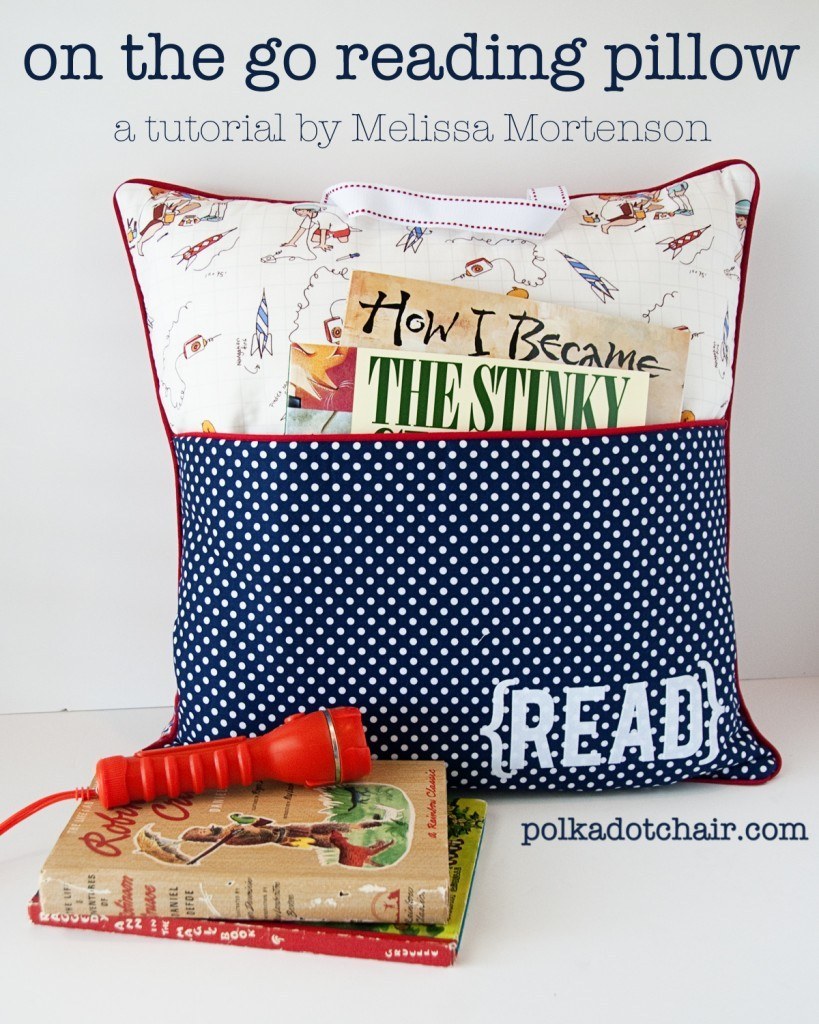 14.
Frame your book collection and treat those tomes like the works of art they are.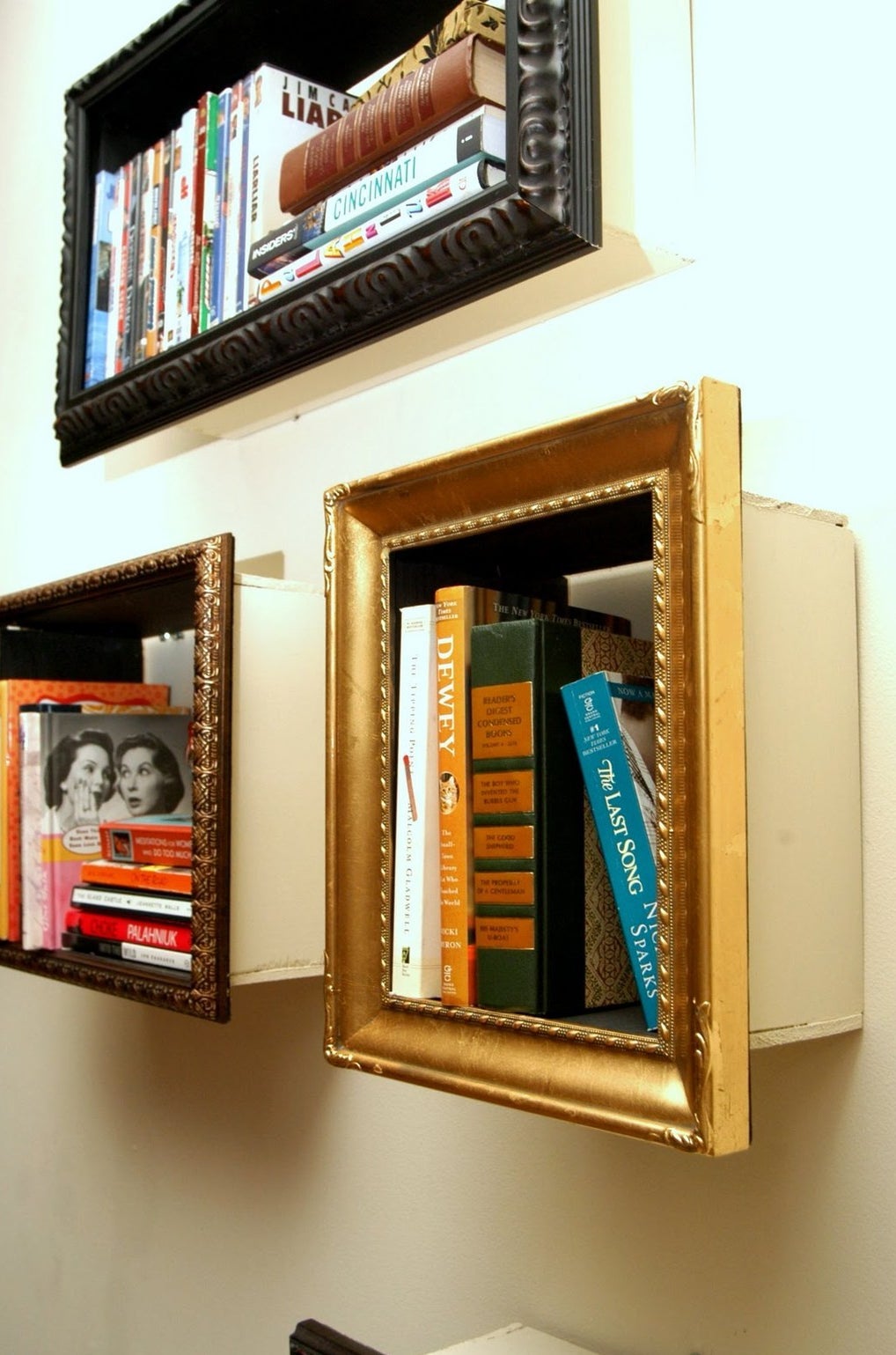 These shelves were created by attaching frames to rectangular boxes and then affixing them to the wall.
Learn more here.
15.
This comfy book nook is constructed with two wooden pallets.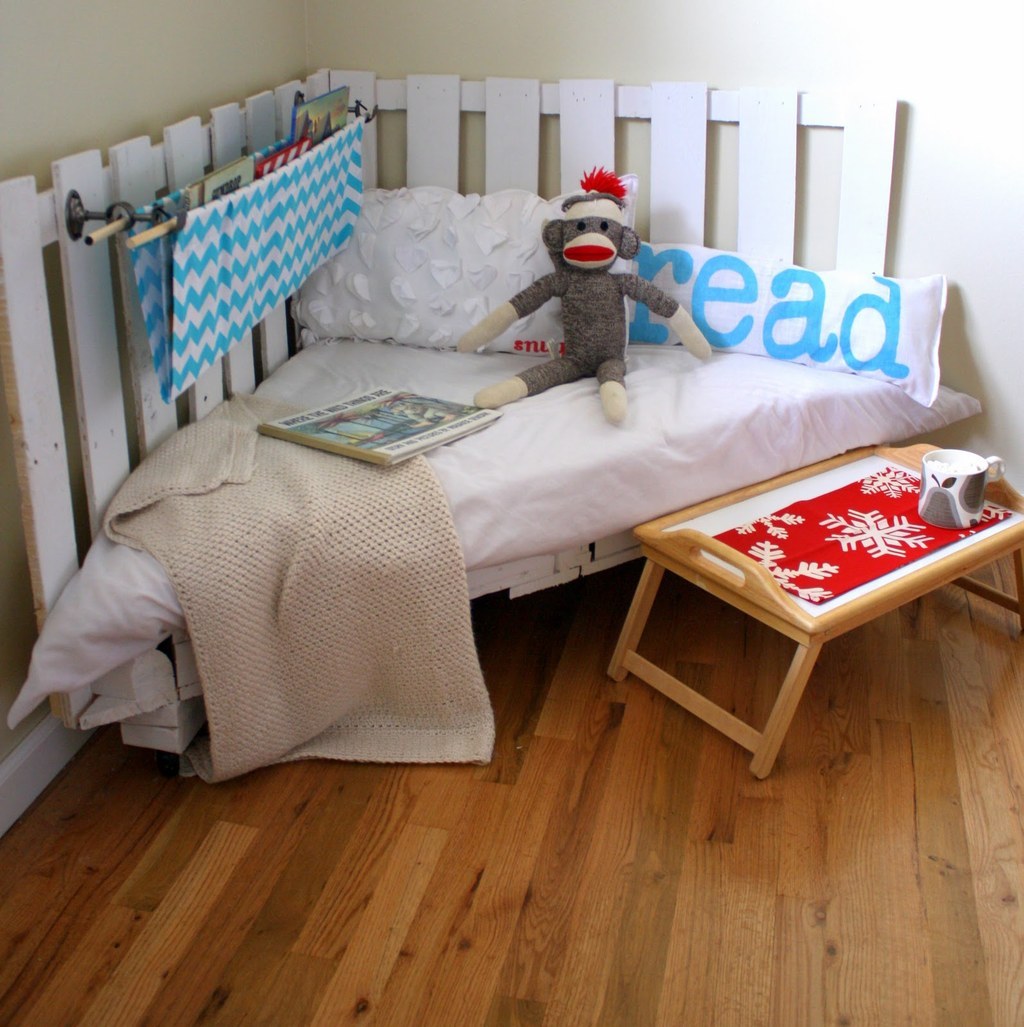 16.
Take "curling up with a book" to the next level with these wonderful floor cushions.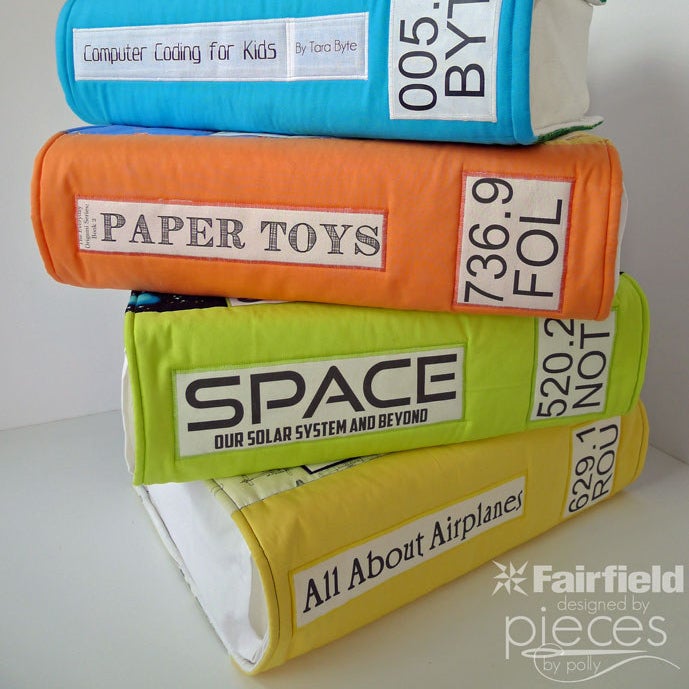 17.
Turn your love of literature into a fashion statement with these necklaces.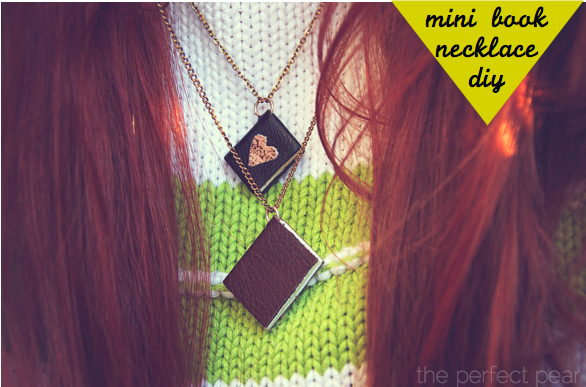 18.
Or this cozy bleach pen scarf.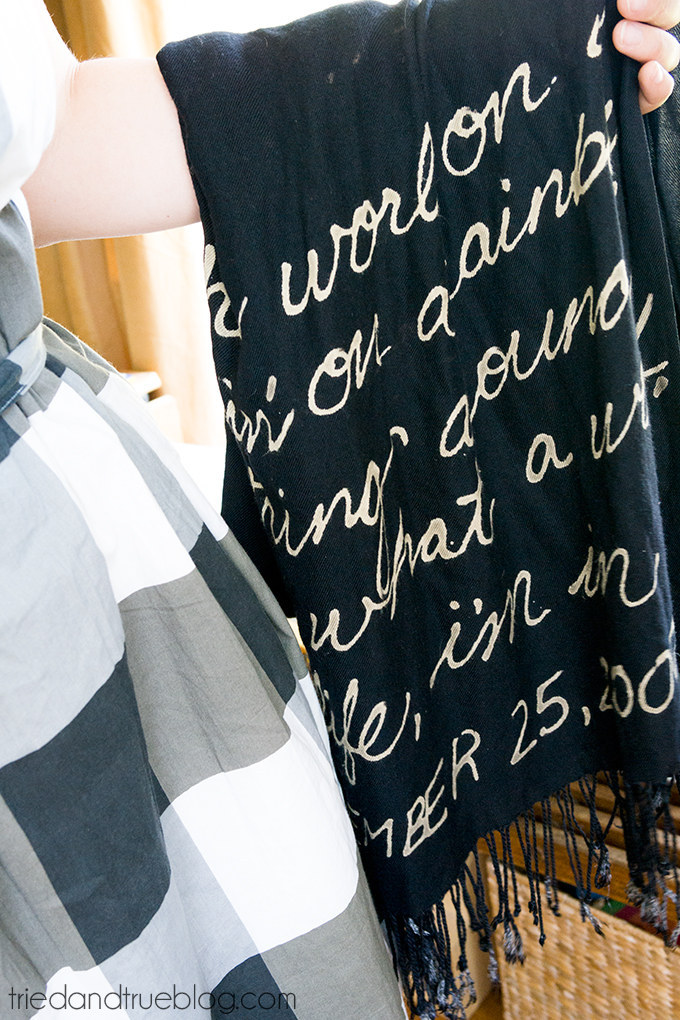 19.
Print out this matching bookmark and bookplate set and your library will suddenly be at least 5x as cute.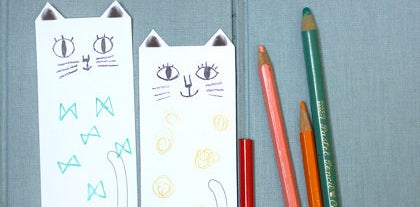 Neither a borrower nor a lender be... except of books.
Get the printable here.
20.
Mark your (book) territory with these adorable, free printable bookplates by Alice Carroll for Redbubble.
21.
Lose a dust jacket? Protect that bare book with a fabric cover.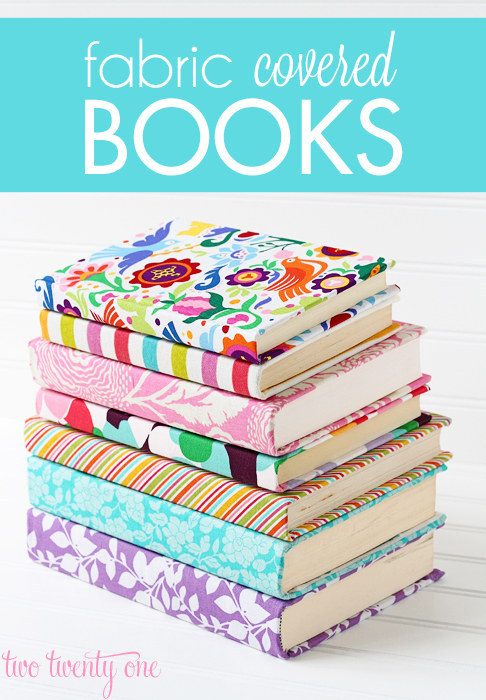 22.
Reading in the tub is wonderful, but this tray will cut down on unfortunate wet book incidents.
23.
Turn any brick into a book look-alike to use as a bookend or to decorate your garden.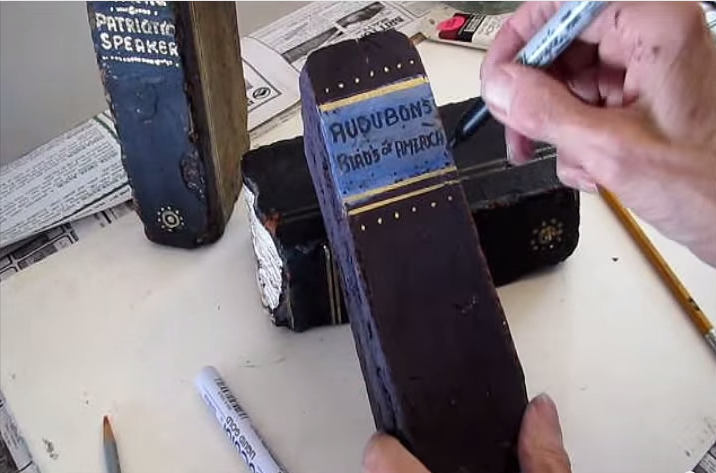 24.
Pair your favorite book memories with your favorite IRL ones using this book photo frame DIY.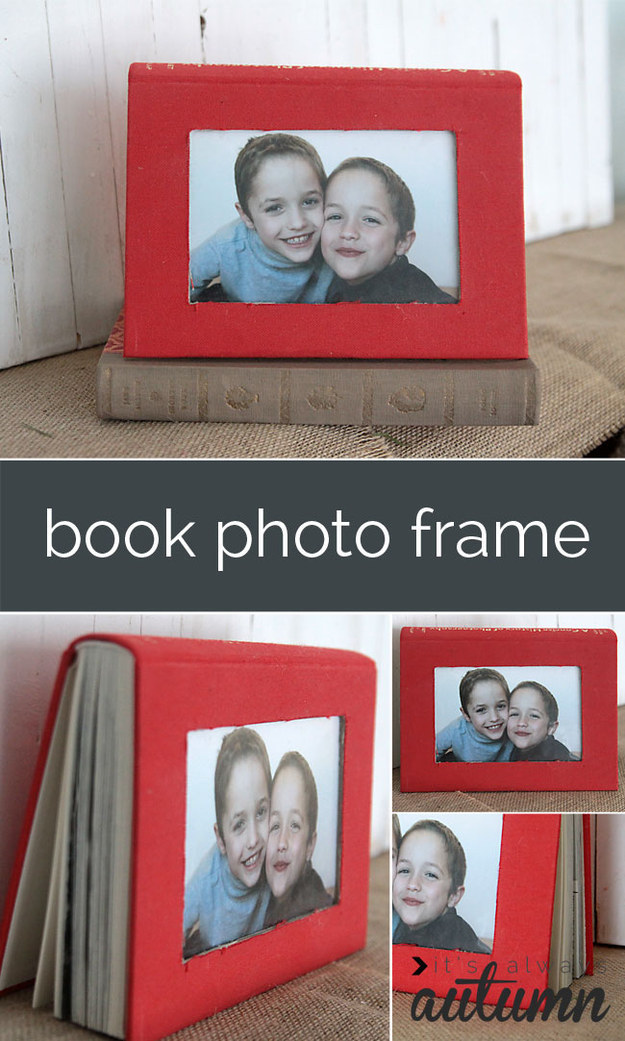 25.
Need some pointing in the right direction? This signpost bookend may help.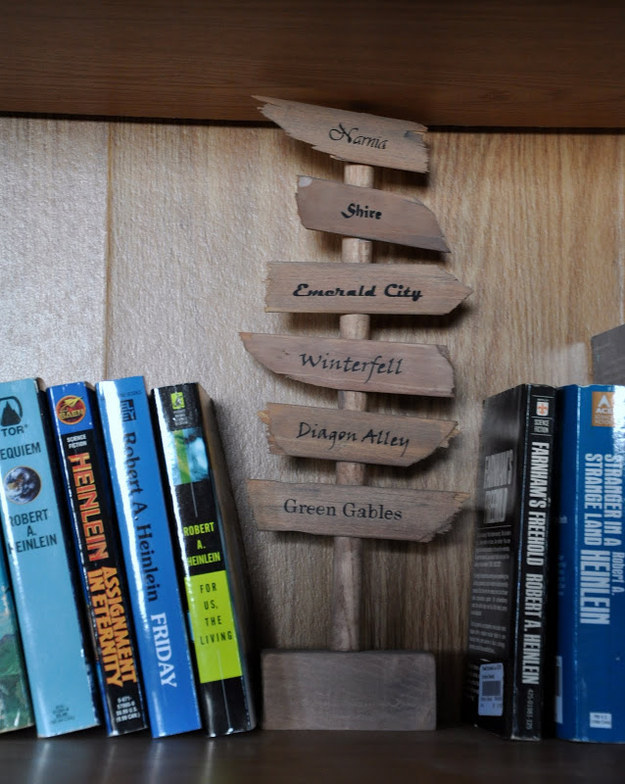 26.
Or stick a full-size one in your garden to mark the perfect outdoor reading spot.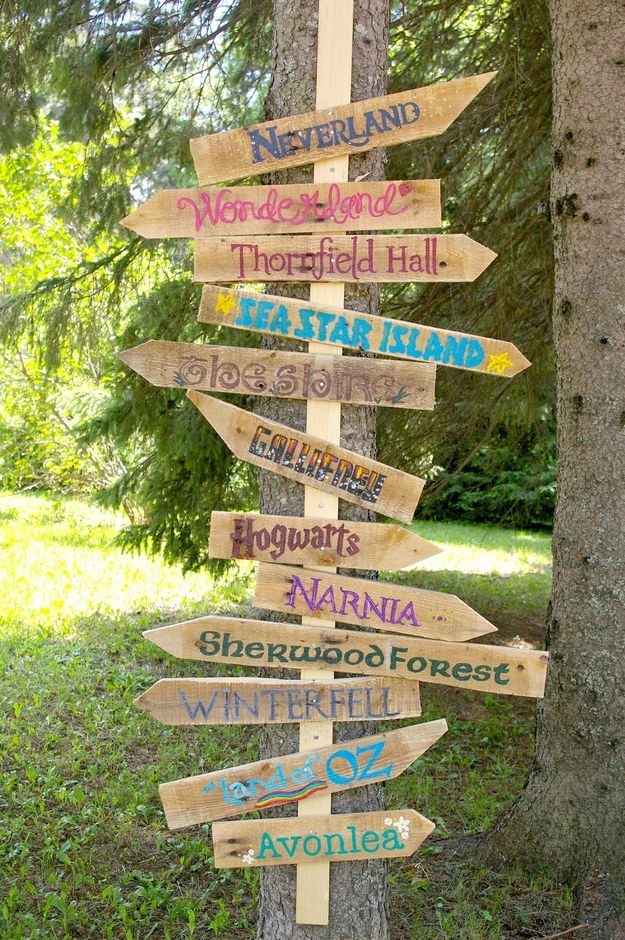 27.
Destroy an obsolete TV? Sure. Ruin a perfectly perfect book? Nope.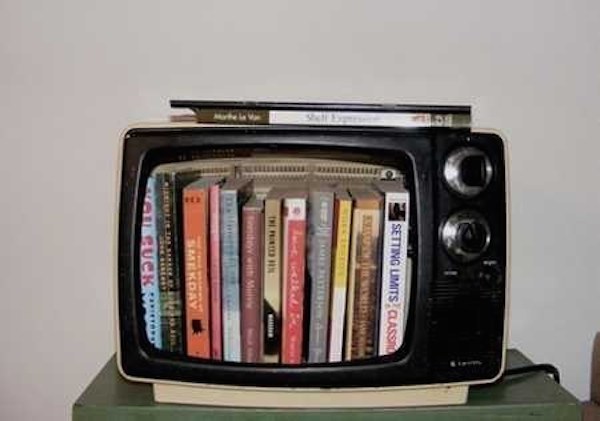 Want awesome DIY tips in your inbox four times a week? Sign up for the BuzzFeed DIY newsletter!