Last night the annual Victoria's Secret Fashion Show took place in Earls Court in London and Ed Sheeran was one of the acts to perform.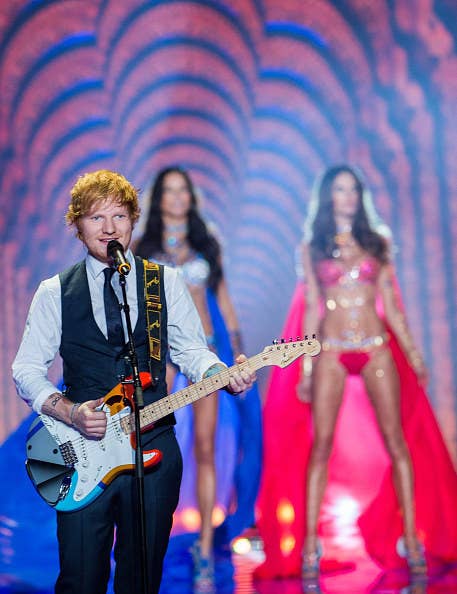 Understandably, he spent the entire time with this goofy grin on his face.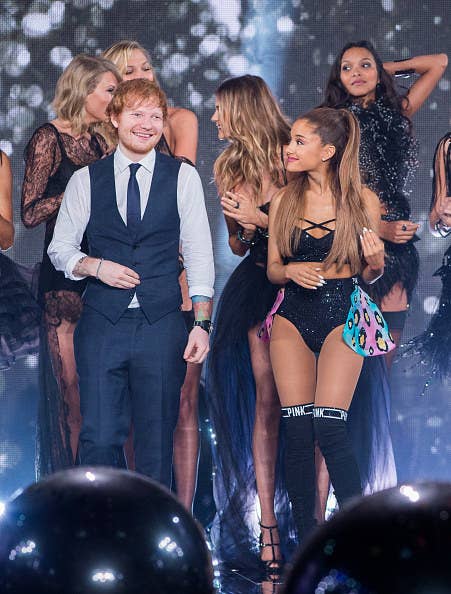 It was like Christmas had come early.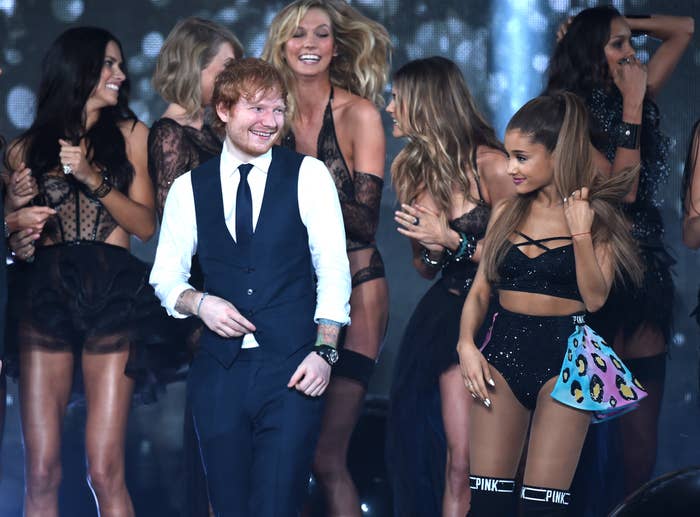 Look at him here – he's absolutely stunned.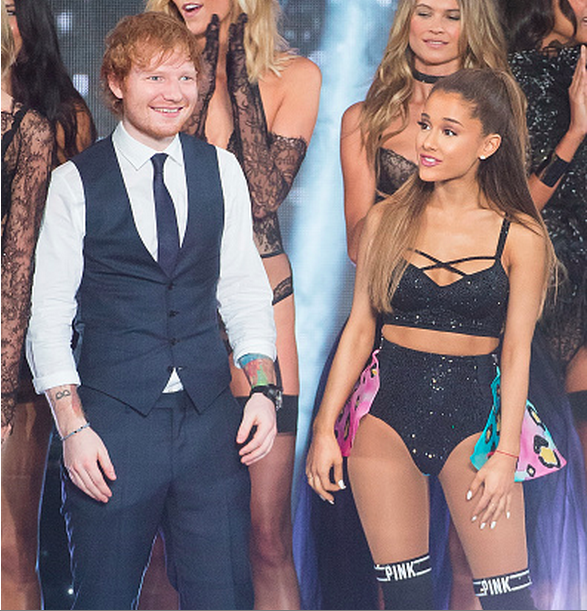 STUNNED.
Luckily Ellie Goulding was there to tell him he wasn't dreaming.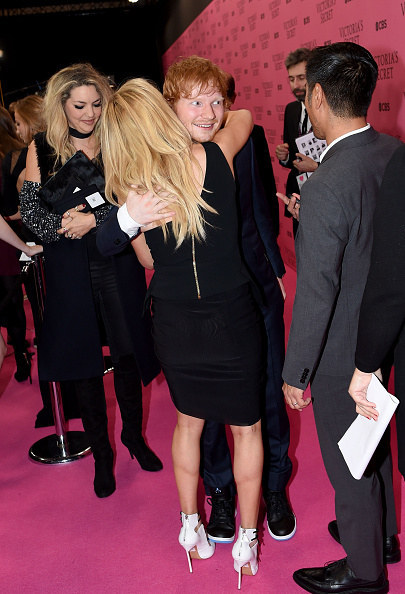 BFF Taylor Swift also offered some much-needed moral support.
But it was hard for him to concentrate surrounded by so much beauty.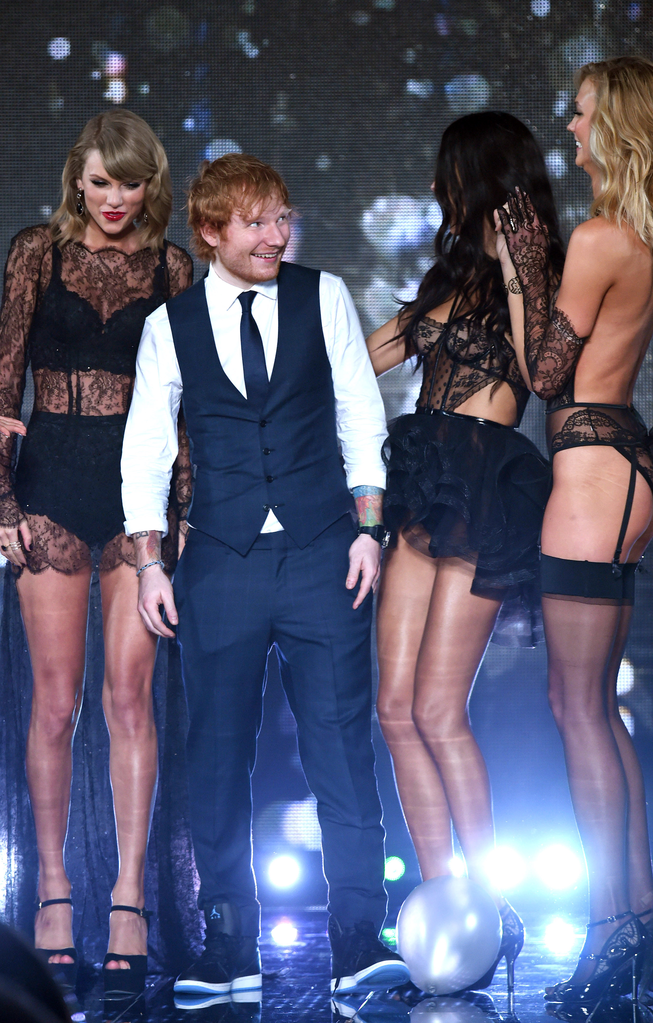 He could barely keep a straight face during his performance.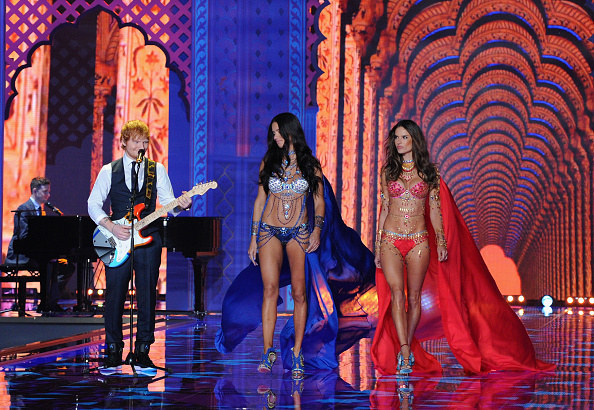 Keep strumming that guitar, Ed.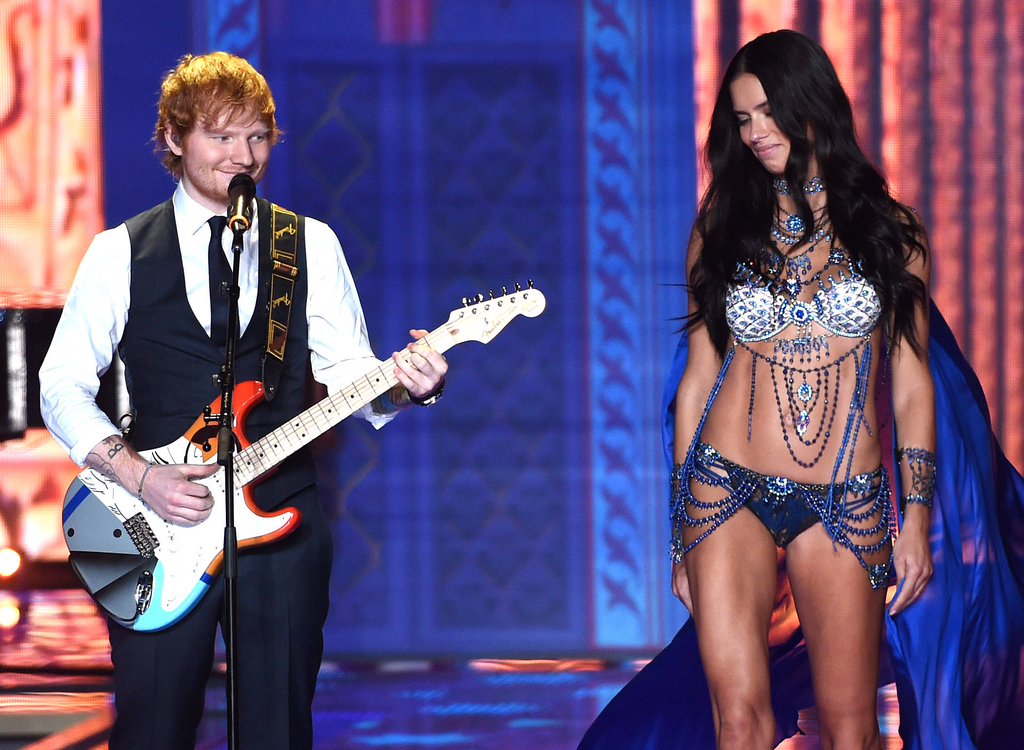 And lastly, here he is hanging out with the ladies backstage. Karlie Kloss' caption reads: "Ed is quite popular with the ladies."