1.
Taylor Swift and Ed Sheeran met two years ago and have been BFFs ever since.
2.
They constantly praise each other in the press.

3.
And take to Twitter to express their pride for one another.
4.
They retweet each other's selfies.
5.
Ed even lets Taylor put make-up on his face.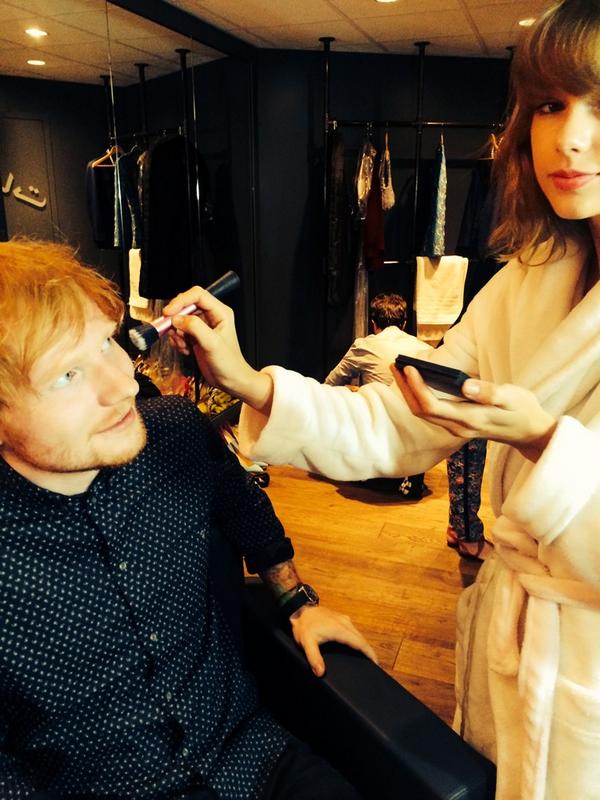 6.
Ed accompanied his BFF when she kicked off the European leg of her MASSIVE Red tour. 7.
They don't just perform together, they write beautiful music too.
8.
And they released that amazingly cute video for "Everything Has Changed". 9.
Their love and respect for each other is by no means a secret – look at the T-shirt Taylor's wearing.
10.
They have a healthy competition that motivates them to be better.
11.
They're there for each other when it all gets a bit overwhelming.

12.
Whenever they're side by side it's like they're sharing all the innermost secrets of the universe. 14.
They help each other out in the search for true love. 15.
Of course, they both have a love that runs deeper than any other: their love of cats.
16.
Despite the fact that they're both mega superstars with fancy parties to attend and people swooning all over them, they keep each other grounded.
18.
Once, Taylor made this beautiful needlepoint for Ed. 19.
And fans have spotted another tribute to their friendship in the background of one of Taylor's Instagram photos.
That's Taylor Swift's album art for Red. 20.
They celebrate each other's birthdays.
21.
Whenever they hang out they just seem so relaxed and 100% themselves.
22.
Someone on Tumblr has even created this image of Sweeran hanging out as kids. 23.
The two really are best buds through and through.
And lastly, we can't help but agree with this: