Super Swiftie Nadia made the best use of her procrastination during finals week – she re-created all of the Polaroids featured in Taylor Swift's 1989 album booklet, and the results are amazing.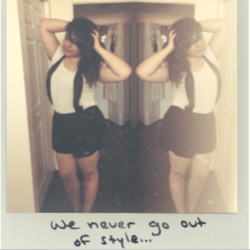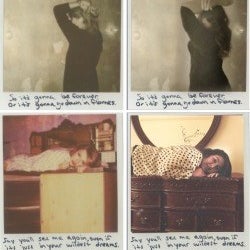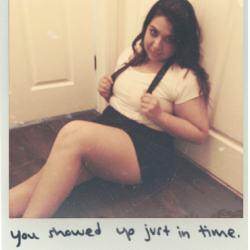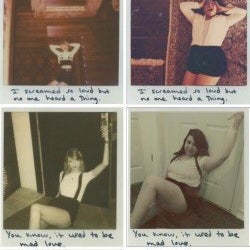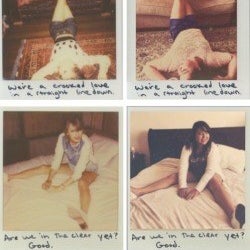 The Polaroids were even noticed by Taylor herself, who reblogged the entire series and added a super-sweet and inspiring note to Nadia: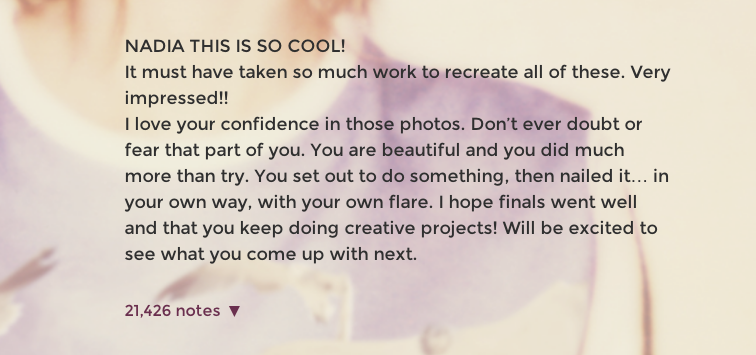 Just as Nadia's photos were receiving loads of positive attention, hateful comments started to pour in, saying things like "This is a fat Taylor wannabe", but Nadia didn't let it faze her: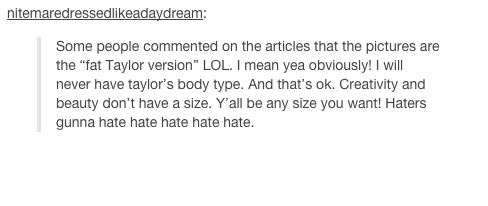 Nadia explained to BuzzFeed News: "When I read [the negative comments], I sort of laughed. Some said "I hate when people are trying to be just like their idols, be yourself!" Well, I'm not trying to be anyone but myself. I didn't put on a blonde wig and go out and buy her exact outfit. I made it work with what I had. And what I had was just me. And that's something to be proud of. I'm not a size double zero. I'm a size 8. And that's OK with me. Because I think what people need to understand is that the size of clothing I am, doesn't have anything to do with the size of my heart and all the compassion in it."
In fact, the way she handled those bullies inspired many of her followers.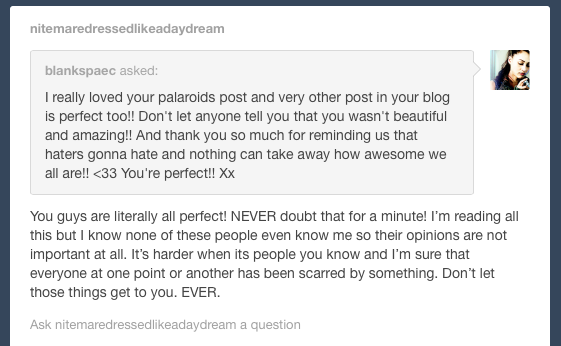 And if anything, it made her realise the sort of thing Taylor herself has to go through on a daily basis.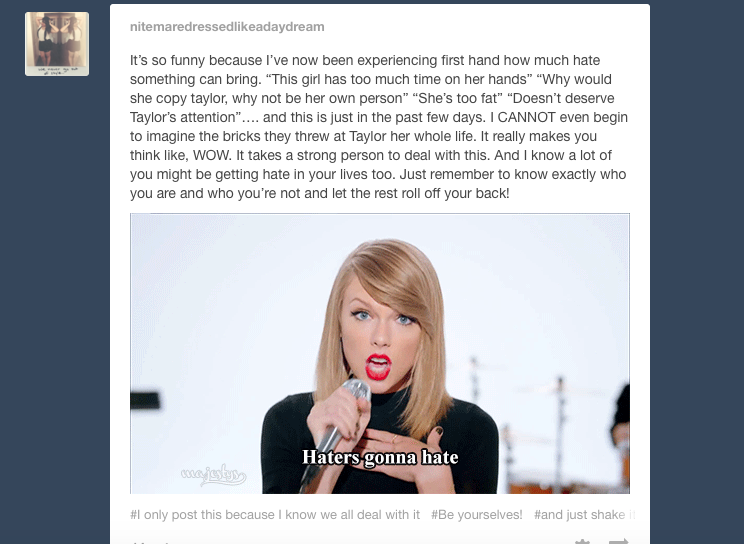 Nadia told BuzzFeed she was lucky to have a lot of Swifties come to her defense: "That's what's so great about Taylor. She sets an example for her fans, and always has. The best thing to be in life is yourself and if someone has a problem with that, it's a reflection of them not you."
Nadia, we love your attitude and your awesome Polaroid series. Keep doing your thing.