1.
A lot of mothers out there suspect Pokémon is a code word for "drugs".
And some of them are getting a bit worried.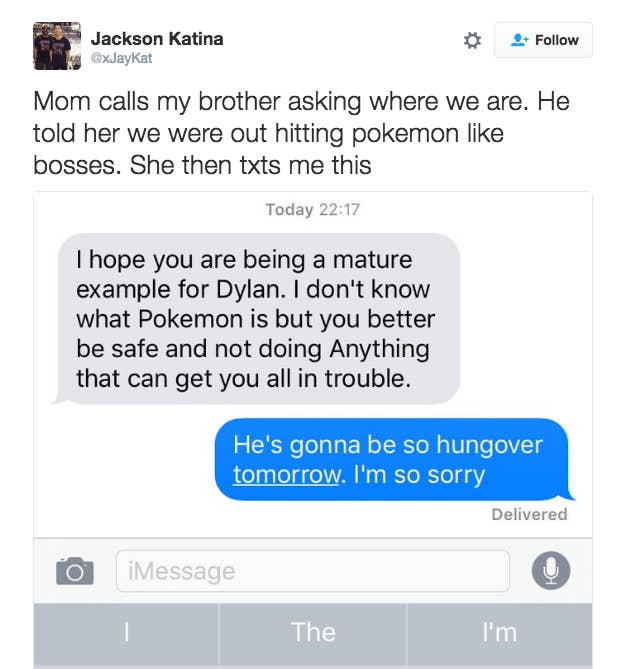 2.
Others think Pokémon are actual real-life creatures.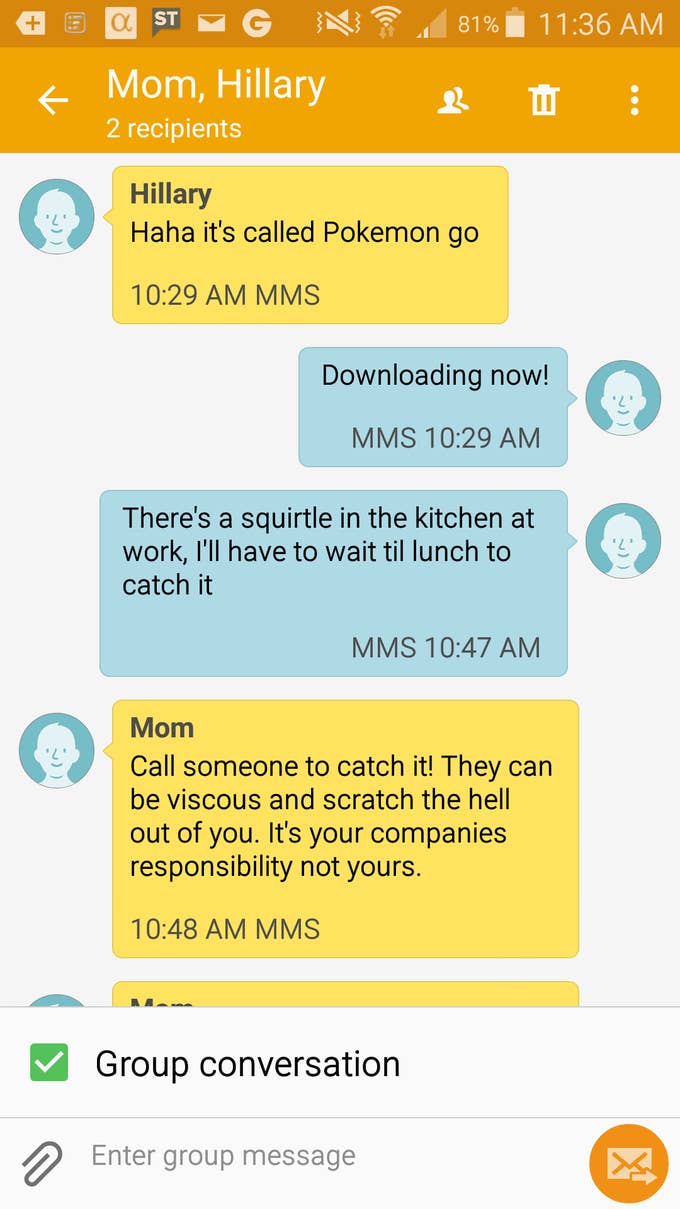 3.
And they're freaking out.
4.
This mom is getting annoyed by trespassers.
5.
No wonder they're angry when their privacy is constantly being invaded.
6.
These parents weren't exactly ready for their Pokémon Master prodigy to come out.
7.
This mom was surprised her kid was finally leaving the house.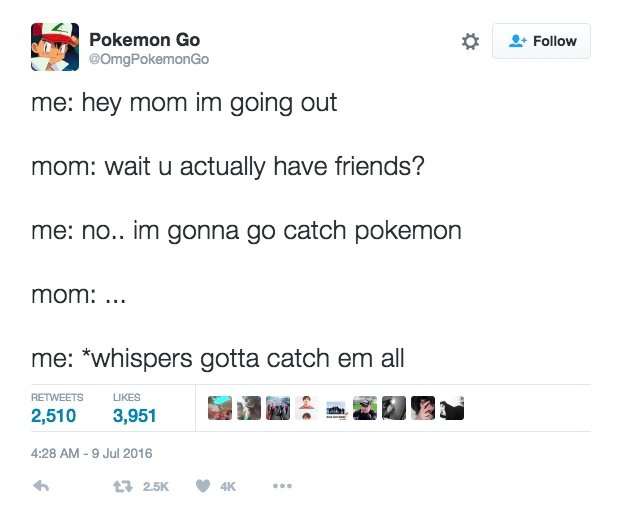 8.
Some moms are judging their offspring.
9.
While others are still utterly clueless.
10.
This mother hopes Pokémon Go will finally lead to grandchildren.
11.
Which might be the same reason some moms are very willing to help their children out.
12.
This mom was feeling weird about her kid lurking around the neighbourhood.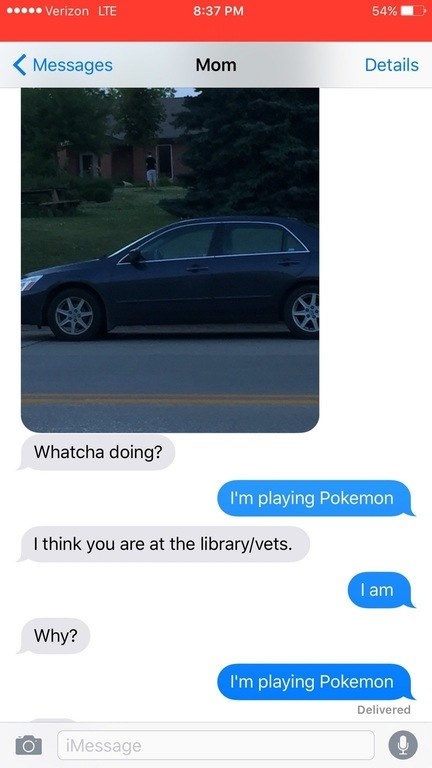 13.
Quite a few mothers are taking to Facebook to talk about Pokémon Go.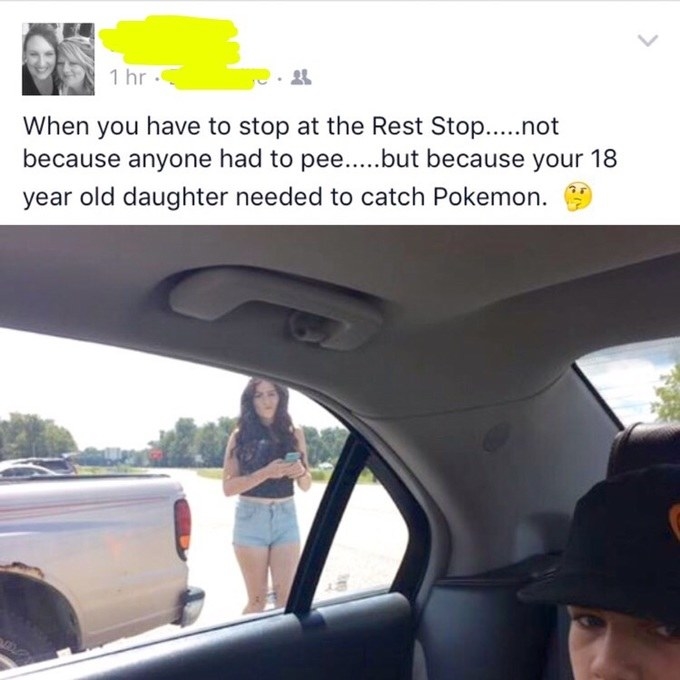 14.
Others are just losing it.
15.
Moms out there are often left wondering where the hell their children are.
16.
And their spouses for that matter.
17.
For some kids, it's better to keep their moms oblivious.
18.
While this mom wasn't falling for her son's sudden interest in church.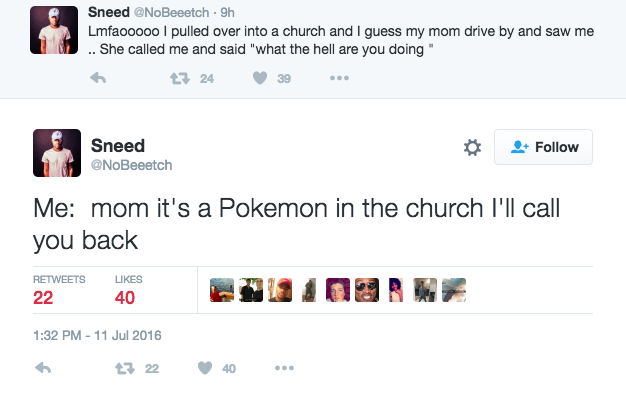 19.
Some moms are getting in on the action themselves.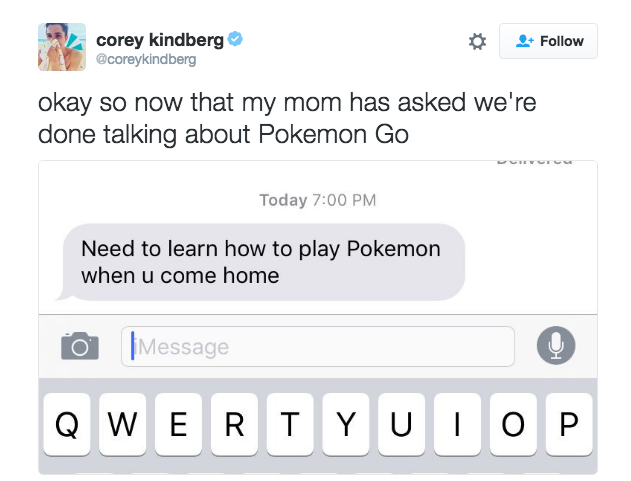 20.
This mom is using the Roomba vacuum cleaner to hatch her eggs (so smart).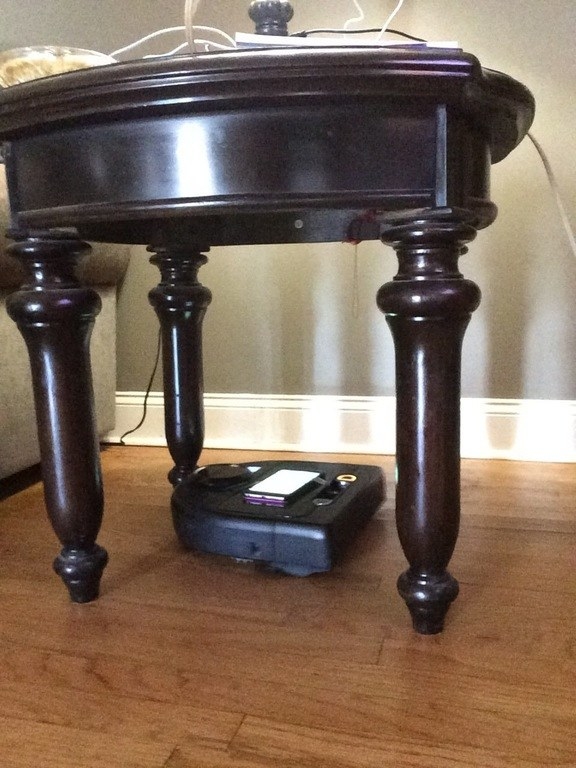 21.
And here we have it, the ultimate PokéMom.