Gillian Anderson And Her Lookalike Daughter Were The Perfect Awards Date
Gillian Anderson attended The Olivier Awards in London with her daughter Piper.
Gillian Anderson, star of The X-Files and The Fall, was nominated for Best Actress at The Olivier Awards on Sunday night.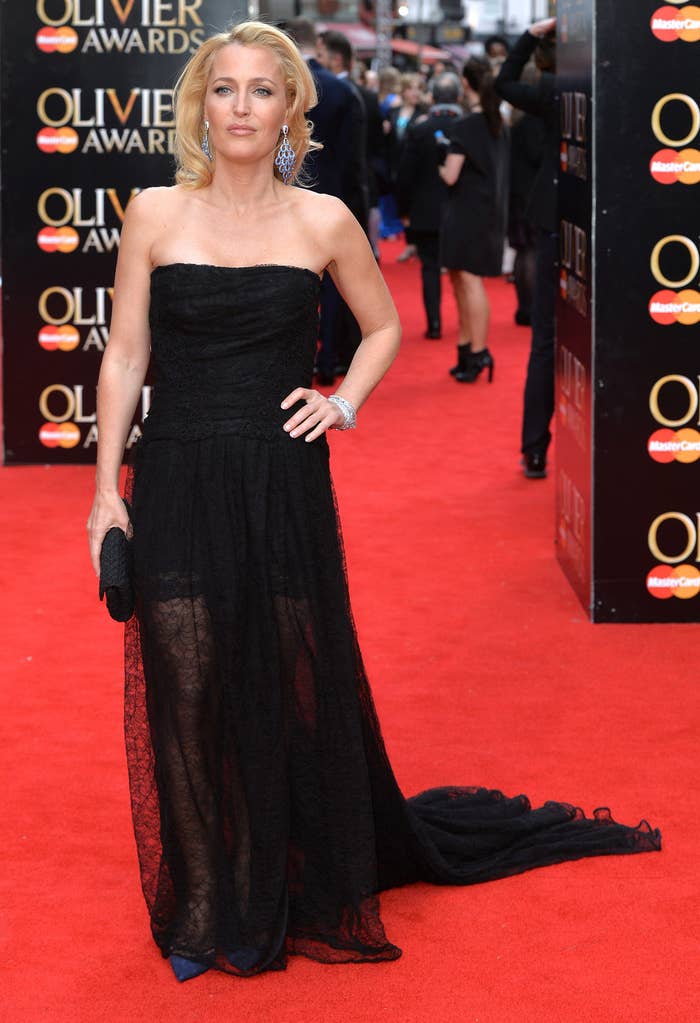 She was nominated for her performance as Blanche Dubois in the Young Vic's production of A Streetcar Named Desire.
Anderson chose the perfect date to accompany her on the red carpet, her 20-year-old daughter Piper.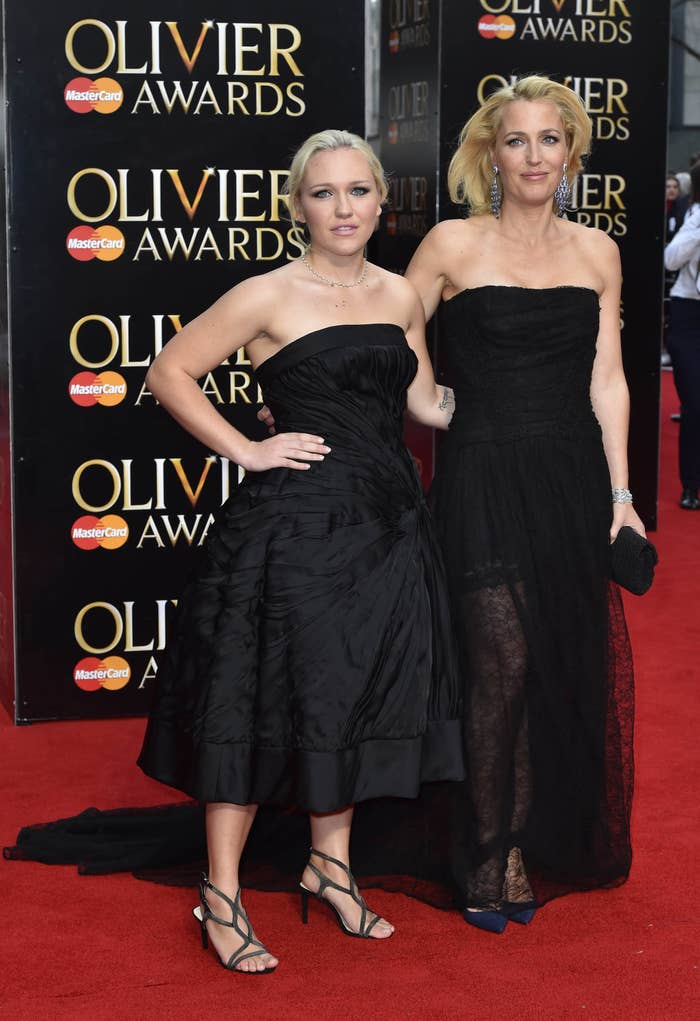 The mother-daughter duo wore matching strapless black gowns.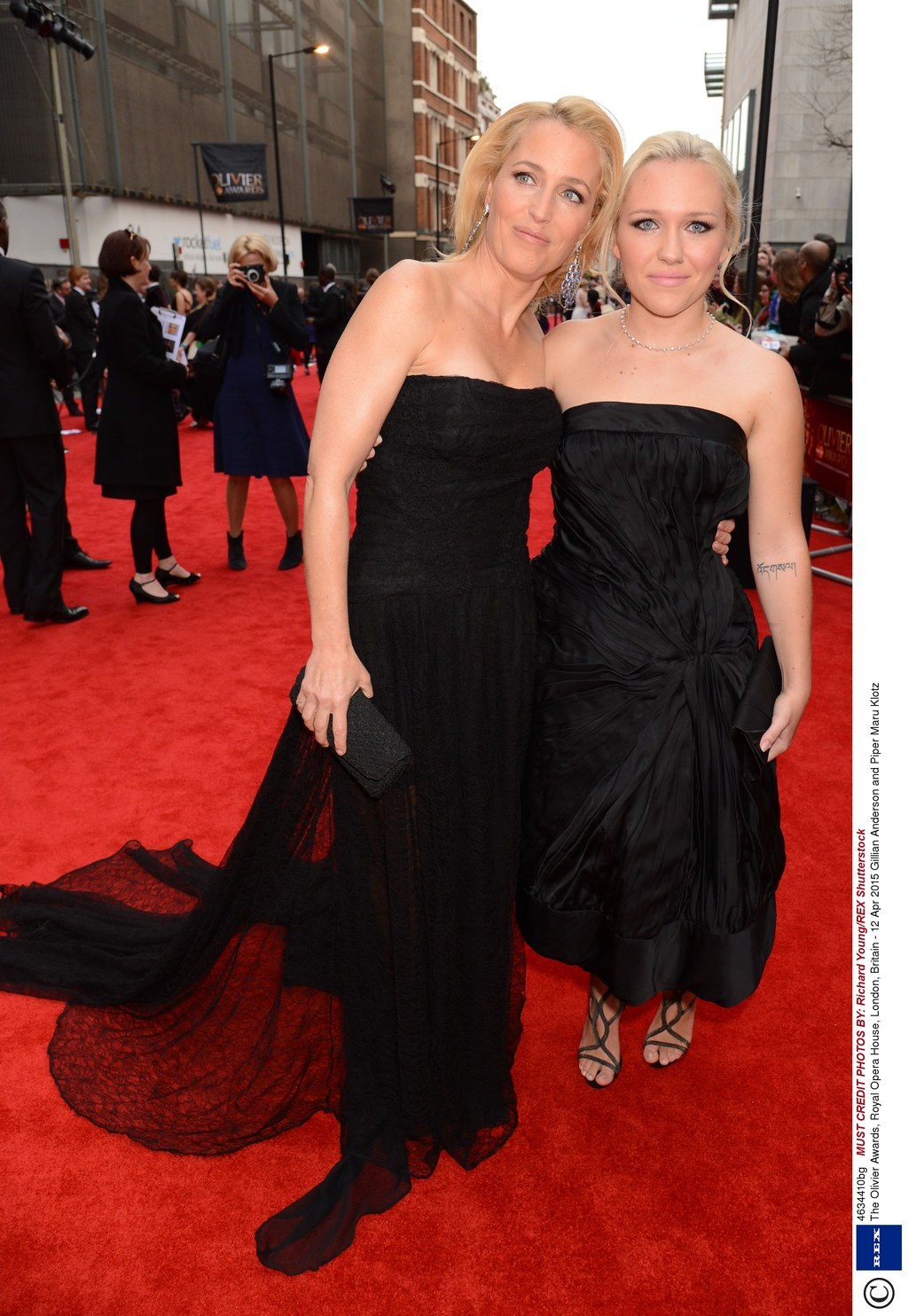 Piper's father is Clyde Klotz, whom Anderson divorced in 1997. She was born during the production of the second season of The X-Files, and there's an episode named after her called "Piper Maru".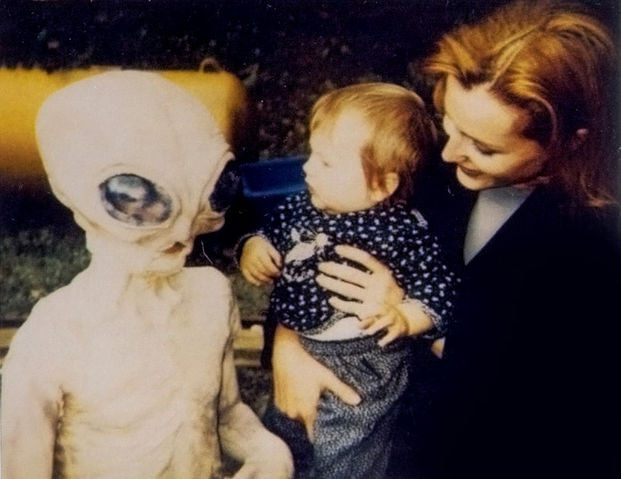 Bringing your daughter is clearly much more fun than a regular date, but Anderson did mention to The Telegraph recently that it's time someone stepped up and asked her out:
"I'm so lucky to have such great work. I've got a fantastic life, I have a wonderful relationship with my kids, and there's nothing lacking, but I'm leaning towards the idea that it's time for somebody to be brave enough to ask me out.
In the meantime, please keep bringing Piper along, so we can all be in total awe of that gene pool.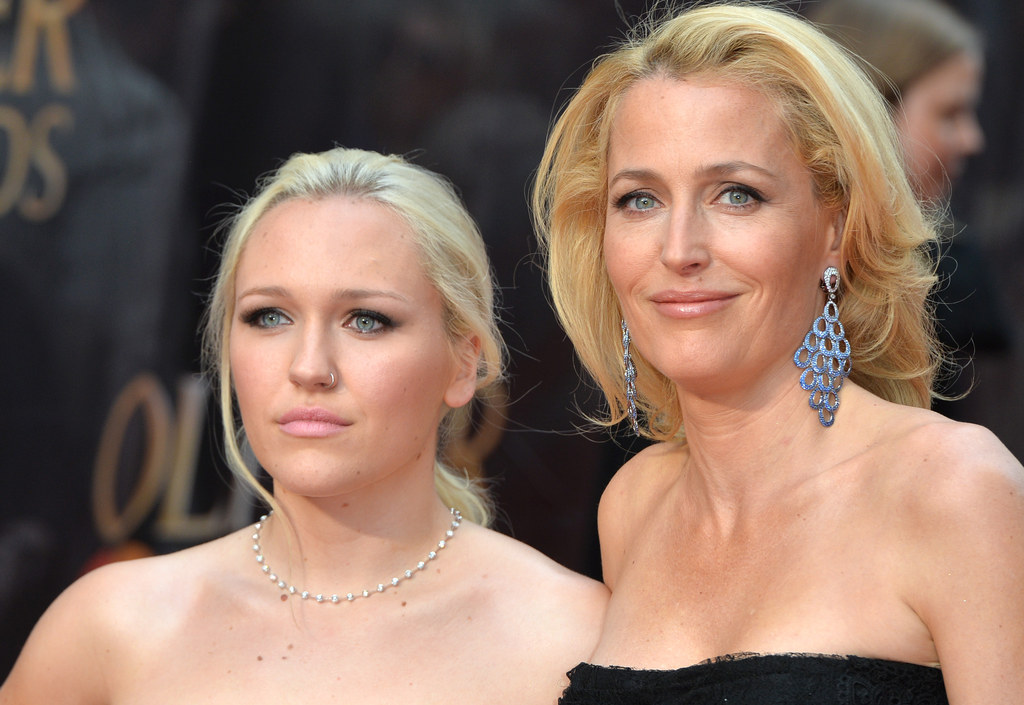 *fans self*