Time 100's gala on Tuesday night celebrated the magazine's annual list of most influential people in the world.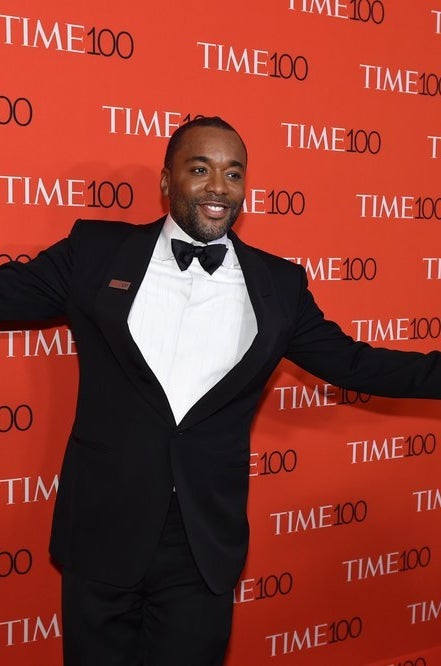 The red carpet was filled with celebs, including Kimye, who had the fright of their lives when comedian Amy Schumer took a nosedive right in front of them.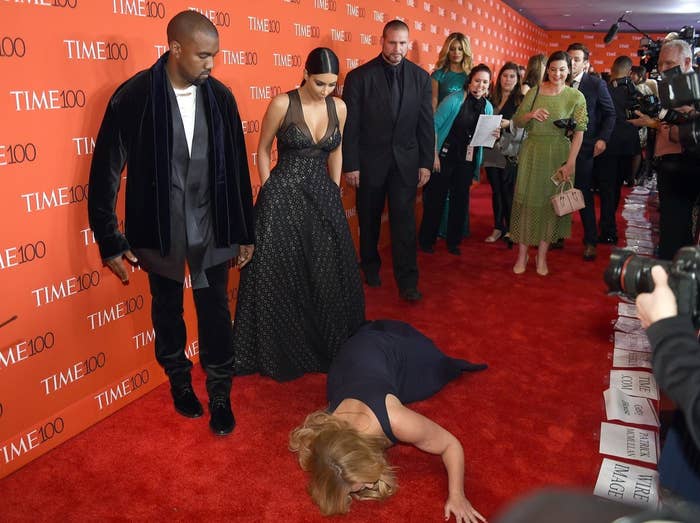 Don't worry — Amy wasn't really hurt. The Inside Amy Schumer star delivered an Oscar-winning fangirl performance as part of a prank.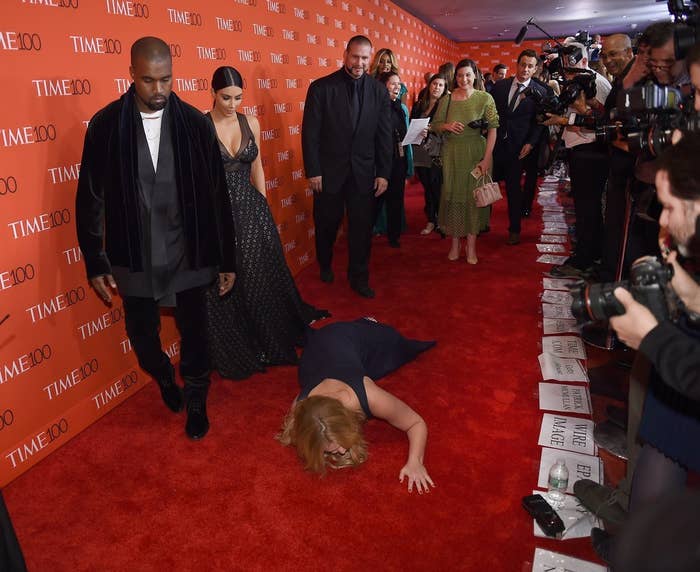 The best part of the whole thing has to be the array of facial expressions: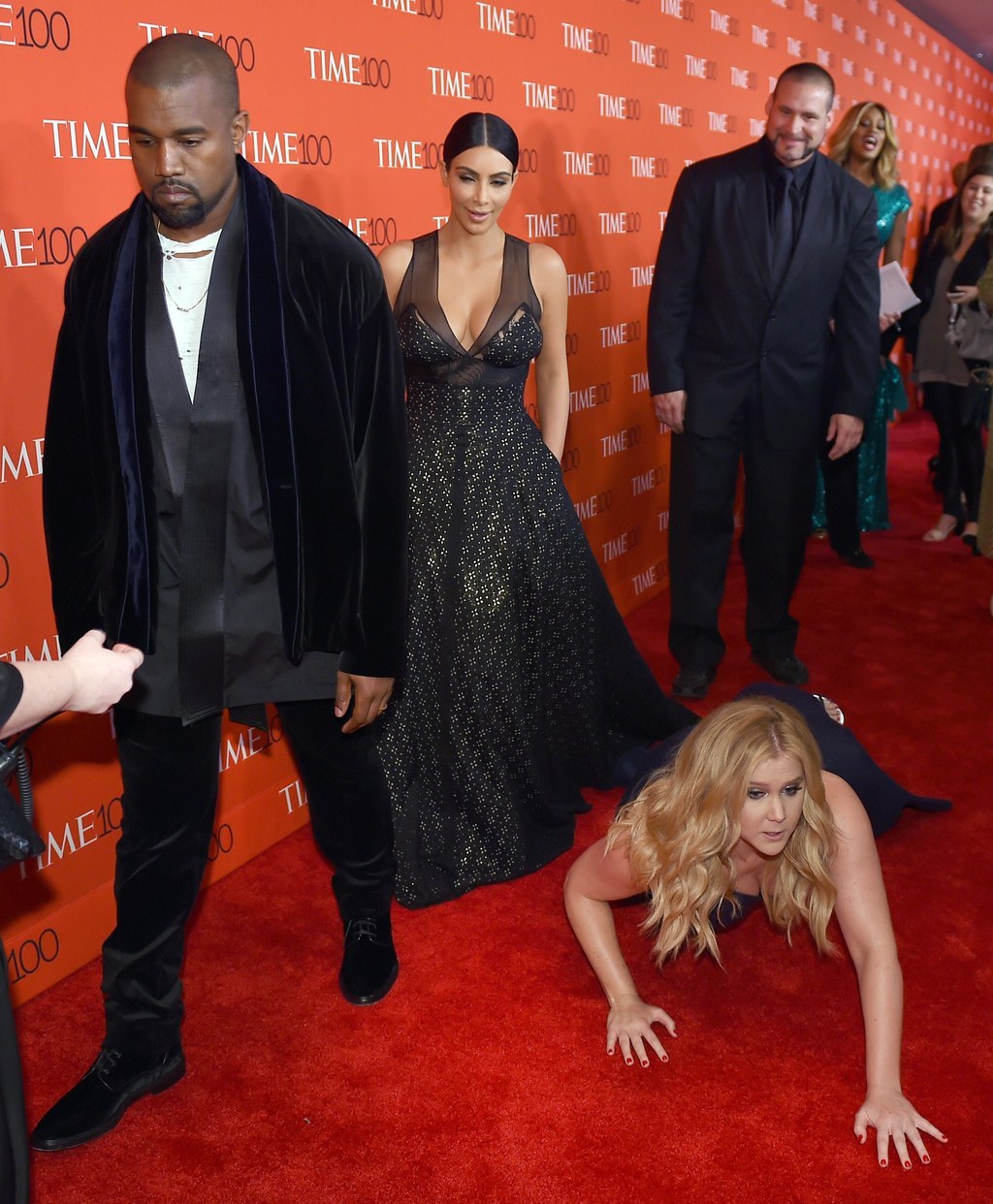 Enjoy this wonderful range of human emotion up close: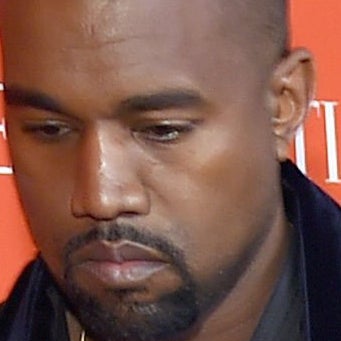 When Amy got up, she feigned this wonderfully apologetic gesture:
Amy, you did good.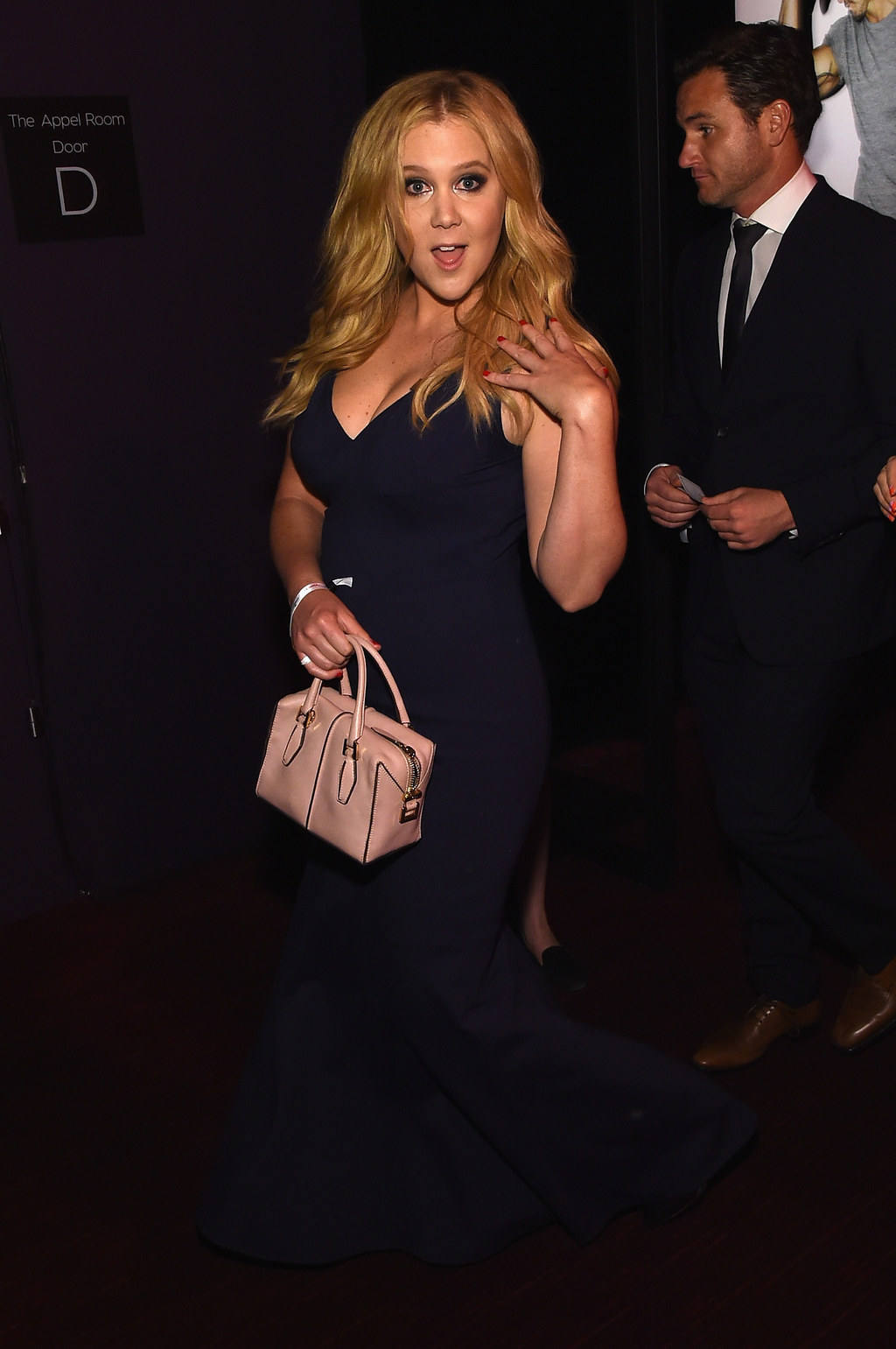 Watch the full video here: