It's 12 AM on a Friday night, where are you?

Holding court with your friends on the first floor

Flirting with the bartender trying to get some free drinks

Where do you like to study?

Outside of your Lawn room

Your apartment (only because Clem 2 is closed)

What's your go-to shooter?

Which late night food can you be seen at?

Which UVA sports team are you most likely to cheer on?

Football, but only for the tailgates

Basketball, because go Hoos right?

Baseball, because you can use those 9 long innings to get to know someone special

Lacrosse, cause you have friends on the team

Which elective class interests you the most?

Athletics in the University
Which Trinity Grilled Cheese Are You?
You're the laid back one out of your friends. You'd rather be hanging out on the outside patio than partying on the dance floor. 4/20 is your favorite holiday, and you plan on spending it watching Pineapple Express and dreaming of Grilled Cheese Day. This sandwich is perfect for you because the whole wheat bread keeps it healthy while the bacon and avocado keep it cool. Knowing you, you'll probably want to order two. Pair it with a Chardonnay or Bold Rock, or if you wanna get a little crazy, a Surfer on Acid.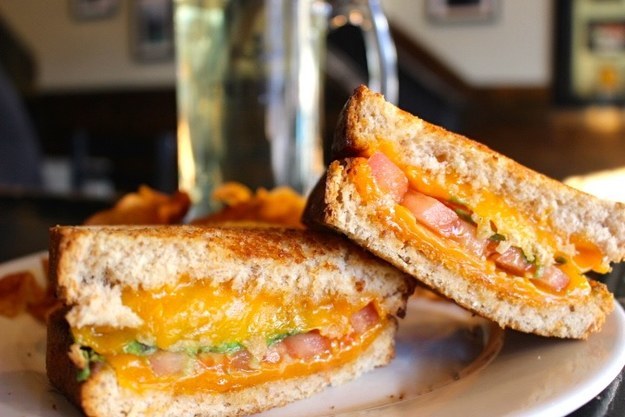 You're the romantic one out of your friends. While DFMO's aren't your thing (I mean, unless you're a first year), you can be seen hanging around the low-key bar downstairs, getting to know the one you've had your eyes on. You spent a semester abroad, and just like this grilled cheese, you needed some Italian "bread" to hold yourself together. Pair this grilled cheese with a glass of Pinot Noir or a Stella, or if you're looking for a wild night out with your loved one, try the Woo Woo ;)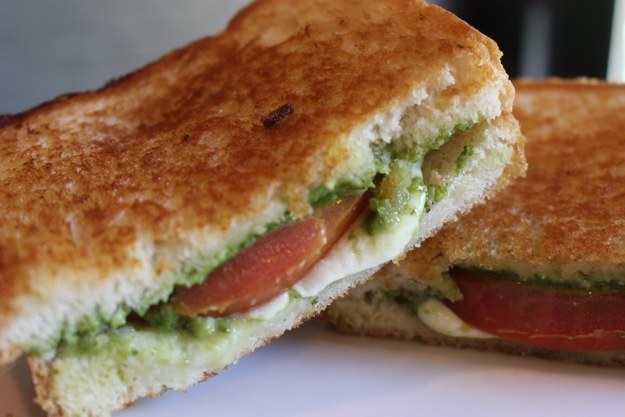 Hands down, you're the wild one. You'll never say no to a Car Bomb race followed by a tequila shot. Around 12 AM your friends are usually looking for you because you've wandered off to the dance floor alone, but you're actually dancing on the bar ignoring the bouncers yelling at you to get down. They say you can't meet "The One" through a DFMO, but you're the type of person to prove this wrong. Too often the Trinity lights turning on at 1:45 AM find you in a compromising state with said "The One". Pair this grilled cheese with a Bells Two Hearted, a Lagunitas, or if you're up for the challenge (which you are) a Prairie Fire to get your night started right.
You're the one who has it all together. You embody Mr. Jefferson's spirit by killing it in your classes and then living it up on the Corner afterward. And just like you, this grilled cheese is the best of both worlds - mac & cheese and bacon. Work hard play hard is your motto, and your friends always wonder how there are enough hours in the day to do everything that you do. You could be persuaded to venture up to the third floor, but you prefer to keep it classy and stick to the second. Pair this mouth-watering grilled cheese with champagne, or a Washington Apple shooter (or a few) if you're going to make it a night.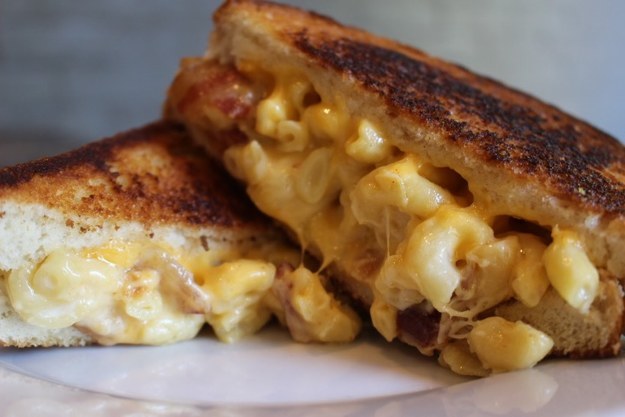 This post was created by a member of BuzzFeed Community, where anyone can post awesome lists and creations.
Learn more
or
post your buzz!